A full schedule of events and a deep-seated interest in cars sometimes make it difficult for me to finish editing everything on time. So with a small delay, I'm finally able to write a short story of my visit to Sweden for the annual GATEBIL festival at Mantorp Park. This year the organization held a car show called Gatebil Show Garden. With the help of ARN Racing, they managed to create a new chapter of Gatebil history.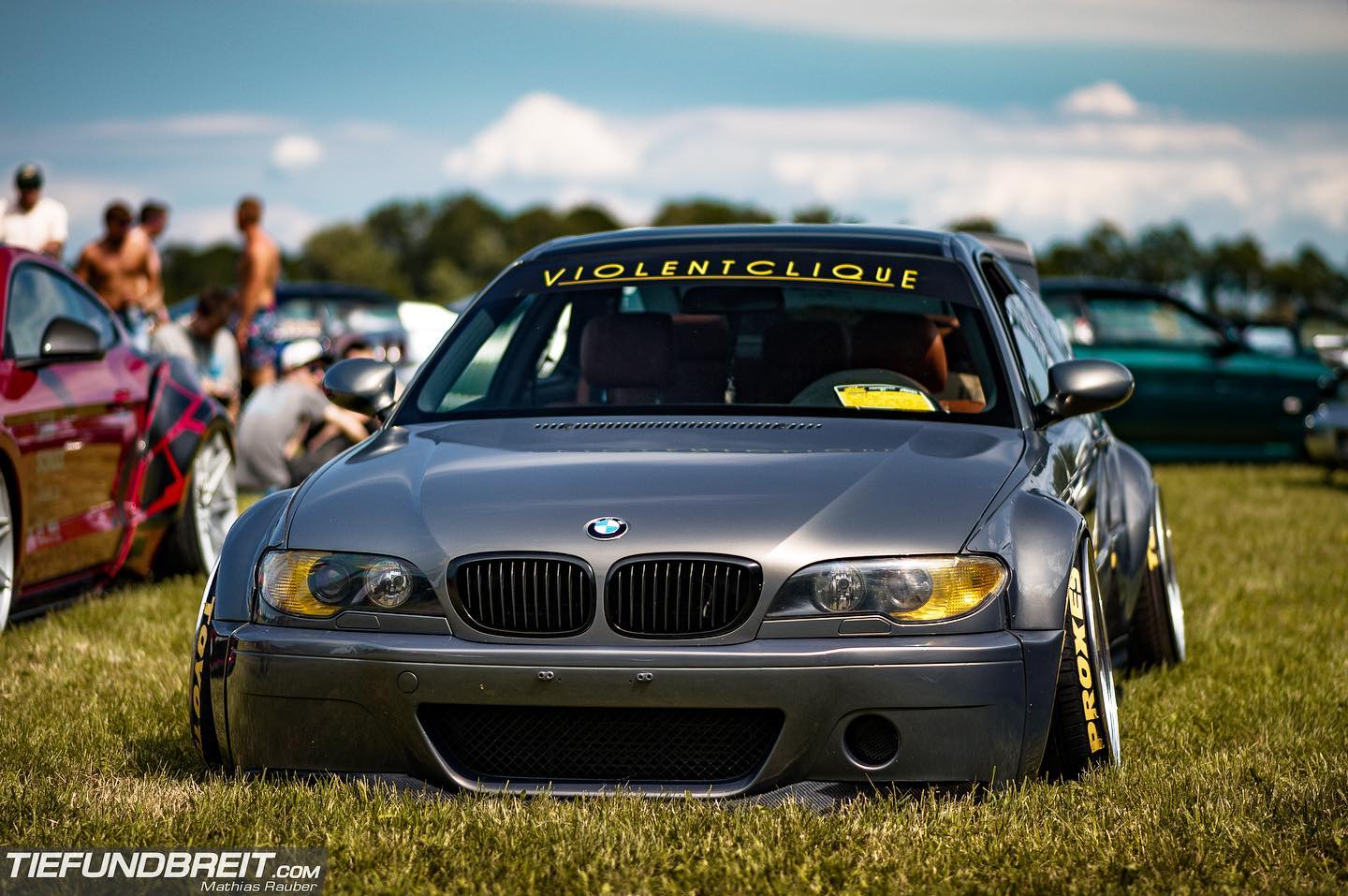 The variety of cars was simply astonishing. I won't say much about it except that I enjoyed the exhibition. Gatebil is not just about drifting and motorsports, it's an amazing party and not comparable to anything in Germany that I've seen so far.
Due to the huge amount of photos and stories to tell I'll be splitting the coverage of the Summer festival into two parts. This is the first, as stated above, about the Gatebil Show Garden. The second report will be all about the track action.
I'm happy I got to be a part of the event and want to say a special thanks, or tack as they say in Sweden, to all the people I've met. It always leaves me speechless when I think about how friendly and helpful car people are to absolute strangers they've never met before!
Let's start with one of my favorite cars from the show. A low Subaru Legacy with Work Rezax wheels.
Of course, finding Swedish metal from all generations is to be expected. I especially favor the new Volvos. They sure look menacing, way more aggressive than the more or less laid back Volvo-styling of the past.
As a fan of japanese big body sedans, I always love to see a well-done example like this Lexus GS on Work Equip 05 wheels.
Swedens car culture is not merely about Saabs or Volvos as you might think. They likewise love modifying imported cars from Asia. If you're into Asian cars, you're in for a treat at Gatebil.
Supras everywhere! From street style to extreme drift style.
Are new BMW chassis underestimated? Maybe. Do people know how to mod them? Yes.
Who wouldn't love to own an M2 with three-piece BBS RS2s?
When it comes to classic wheels you can't go wrong with AC Schnitzers, BBS RF or AZEV A. It's great to see that people today still run classic wheels from the '90s.
Instead of showing his car, Henrik simply brought his Scania truck which he uses as a workhorse. Super clean – would be nice to see more customized trucks on German roads.
Trust me, it doesn't matter what tickles your fancy – whether it's slammed show cars, classic cruisers, muscle cars just oozing with horsepower or purpose-built race cars, you will love a car show in Scandinavia!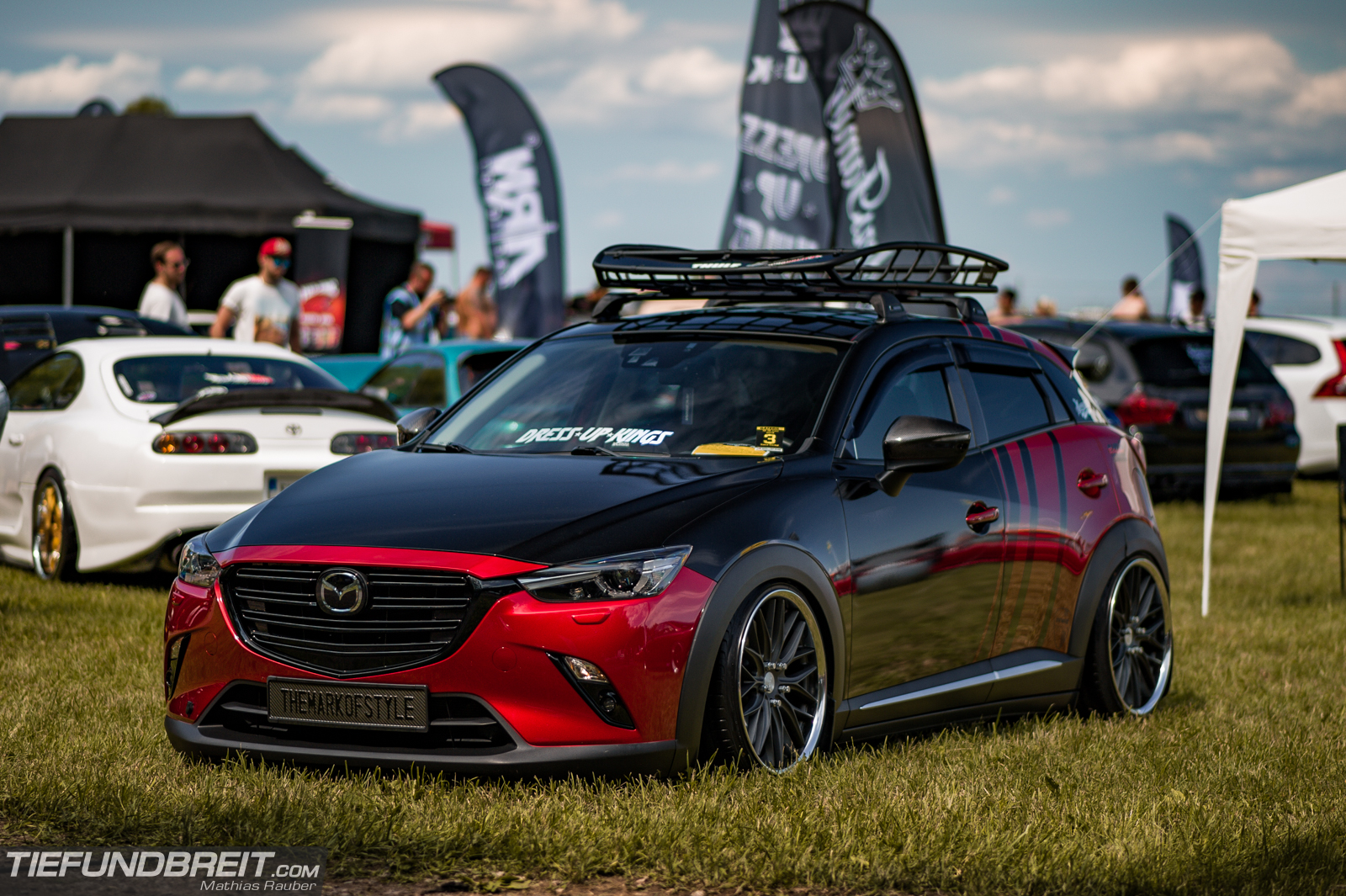 Another car which in my opinion is worth a mention was this sweet Mazda CX-3. Such a cool build!  The Advan inspired livery suits it perfectly.
Sweden was a blast. The Show Garden was just a small piece of the whole weekend.  Stay tuned for my second part of the Gatebil weekend soon!
Mathias Rauber
IG: @mrauberfoto