The last time I was at Bimmerfest was four years ago. Back then it was already a pretty big show, but I was not prepared for the huge event that awaited me this year! The last time I went there, I still had my own BMW and the show was held in Venlo, NL. I kind of lost track of the show as a purely BMW show didn't really capture my interest when I didn't have a running BMW myself. As it is, it seems the show saw a massive increase in size in the past few years and had to switch venues because of that.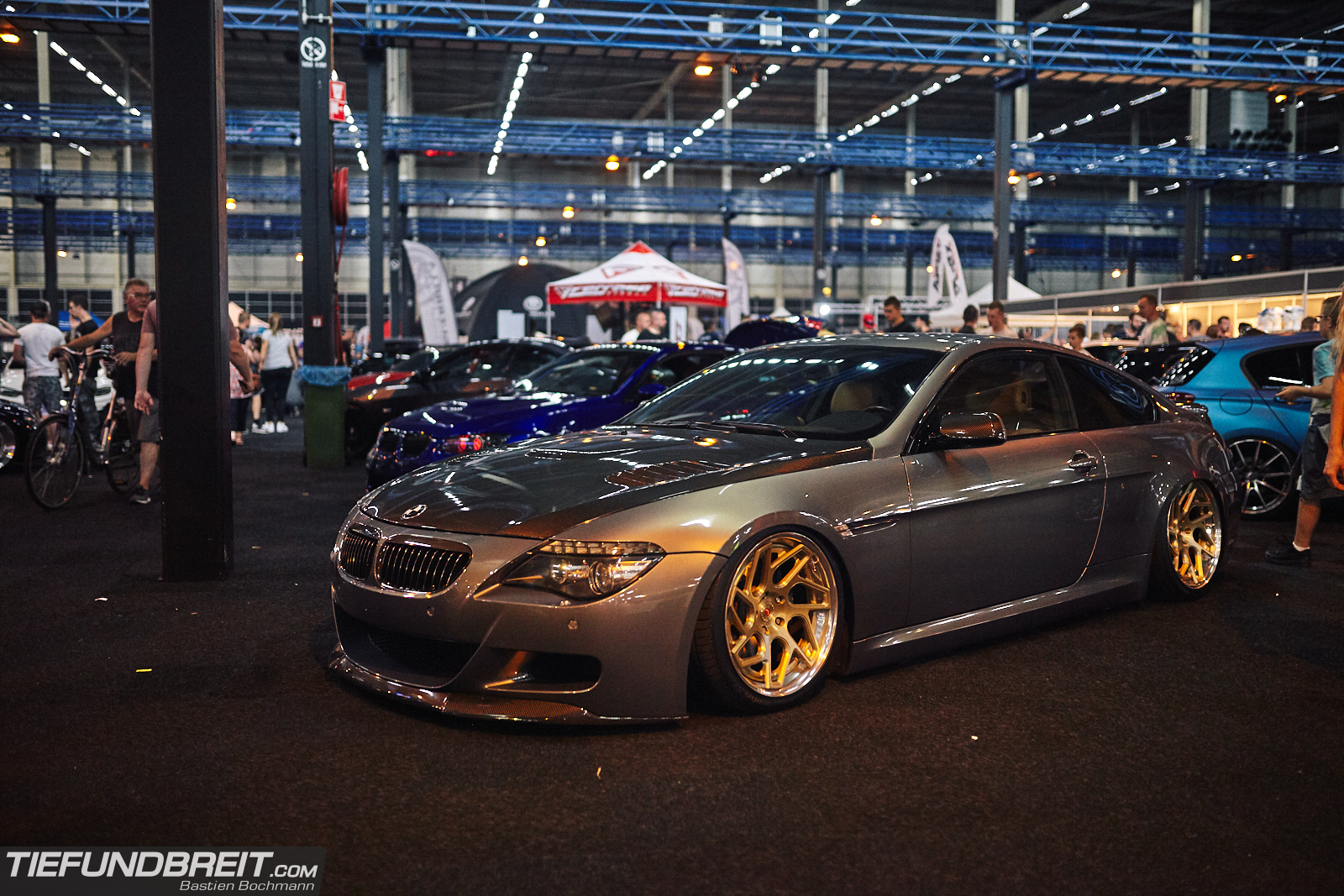 The show is still held in the Netherlands as it's always been, but they moved to the Evenementenhal Gorinchem – a massive complex for events in the town of Gorinchem. And they filled the huge area to the brim. I'm not sure if the even is any bigger than the annual BMW Asphaltfieber in Germany which, as far as I'm aware, is or used to be the largest BMW only show, but Bimmerfest is absolutely enormous.
Now, I'm not entirely sure myself if that's a good thing. Sure, there was a lot of cars that looked cool and interesting. But the larger a show gets, the more the ranks of cool cars get bolstered by more questionable cars. We'll see where Bimmerfest goes in the next few years… That said, I concentrated on what I thought was cool and interesting so I should have some pretty cool things to show you.
I was pretty excited when one of the first few cars I saw was a E36 decked out in full AC Schnitzer regalia, as it reminded me of my own Touring. It's not a genuine S3, though, but just a replica. Still quite cool though as the AC Schnitzer kit is imho the best thing you can do to the E36 exterior.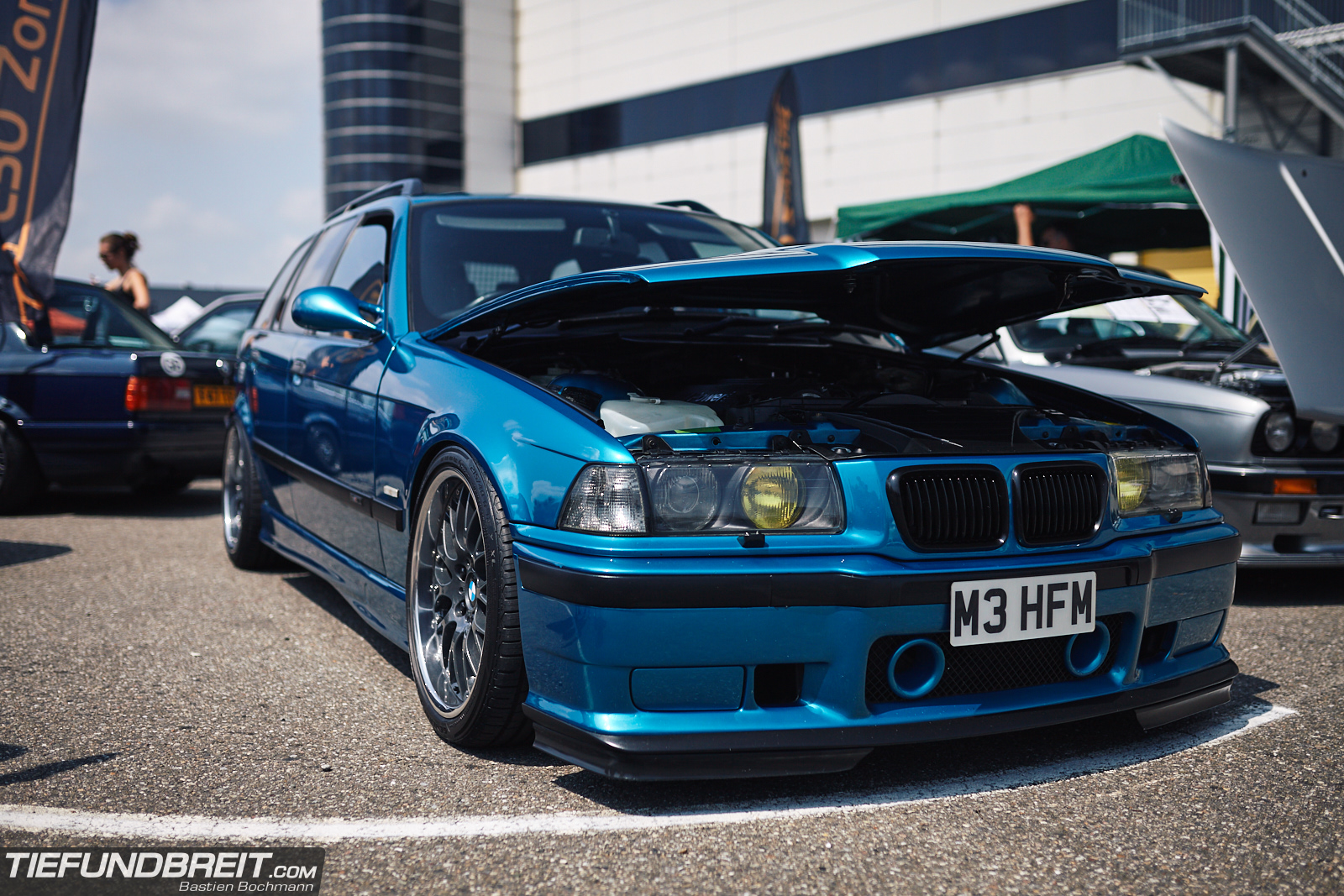 This Touring is owned by Oliver Ross from the UK. I've been following his car for a good while on the internet and it was good to finally see it in the flesh. It's a genuine BMW Individual car which left the factory in the rare color Atlantis Blue with a BMW individual interior with black leather with Atlantis Blue piping on the seats as well. Very cool. In Oliver's care the car received a M3 3.2 swap and the overall package is a sporty wagon that I'm sure surprises quite a few people with it's hidden power!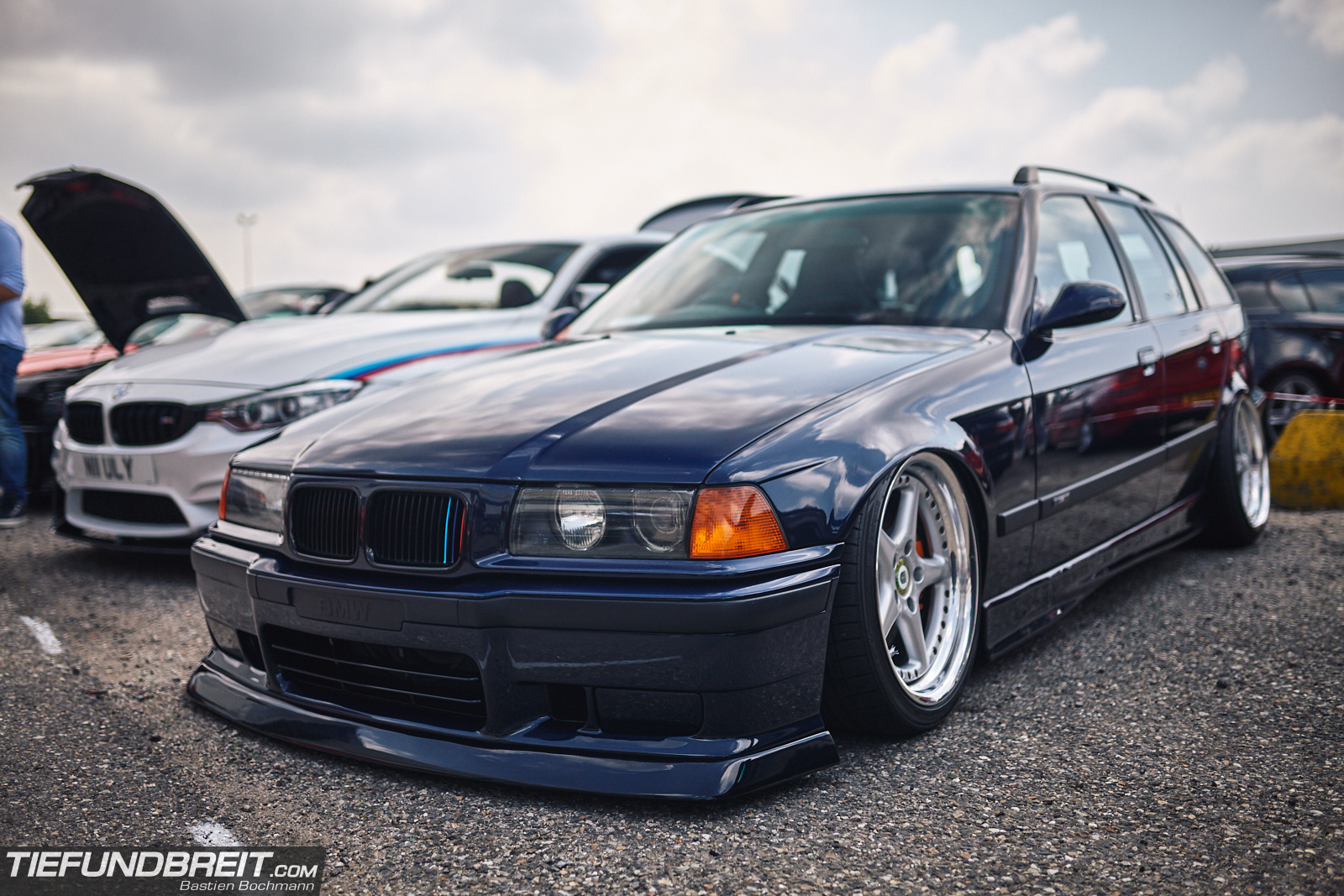 Speaking of Touring's, this one is owned by Andy Guyett – also from the UK. I did a shoot with this car later on and I'll be posting up the feature soon on the page.
This E23 7-series, owned by Denis Goleszny, is absolutely stunning. I'm quite sure you'll have seen this car on various social media channels before, because it's proven to be pretty popular in the  scene. I absolutely love it.
This one is… well, I'm honestly not too sure what to think of it. Based on the BMW 1-series  E88, the company 'Everytimer' from Germany builds the so called ETA 02 Cabrio which looks like a  slightly modernised BMW 02. The concept is pretty cool – have a reliable, modern car that looks like an old one. I'm not entirely convinced on the looks, though.
Personally, I'd rather take a real classic like this BMW E3. In my opinion, one of the most beautiful cars that ever  came out of Munich.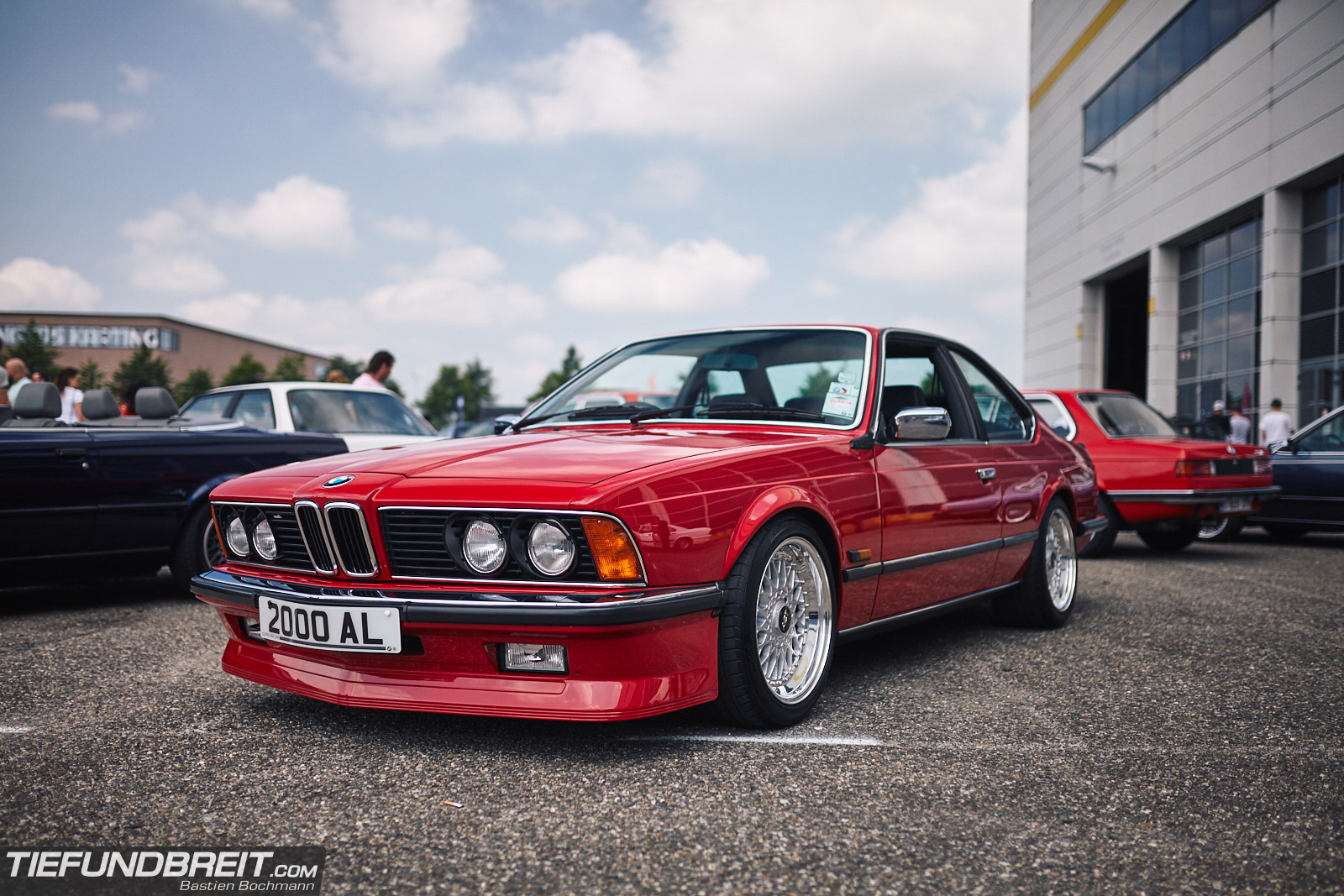 Or how about a 6-series like this stunning example from the UK?
Keeping with the 6-series, this one was for sale. I wish I had the cash for it – a genuine Hartge car from the 80ies. I would've needed to buy a white suit, though.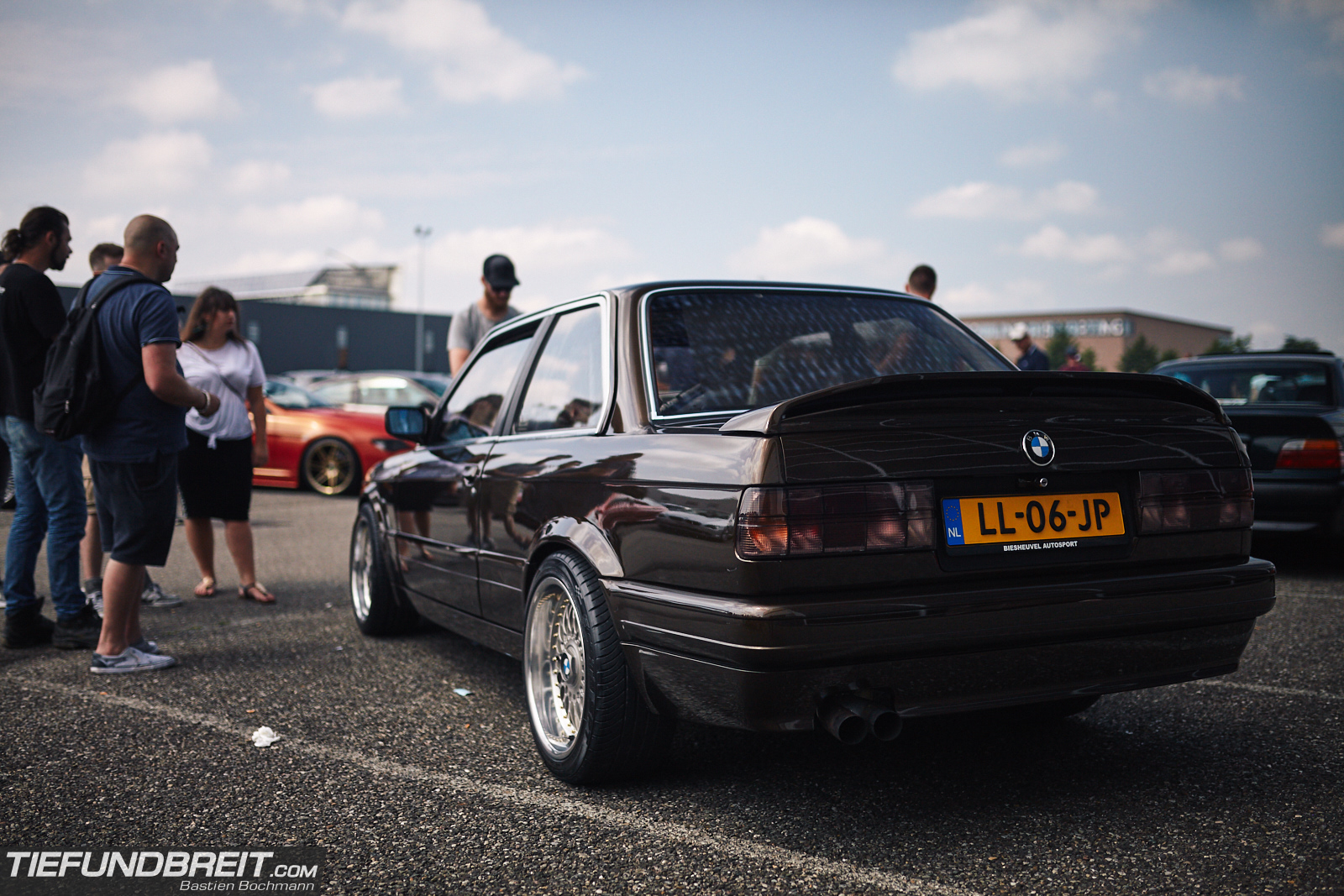 This E30 looked pretty unassuming from the rear. When you walked around to the front, however… well…
I'll let the pictures do the talking. This thing means business! A V8 swap and a Turbo…
As a stark contrast to that monster E30, here's a bone stock E34. It was actually one of my favourites at the show. It's a 524td – a 2.4 turbo diesel. I'm not a big diesel fan at all, but it was a welcome surprise to see one that survived so well at the show.
Another E34 that really caught my eye was this one. I'm not quite sure just what shade of green that is, but it looked amazing on the car. The Zender front and rear valences also really suited the look and it looked ready to tacke the Autobahn in '92…
Yet another E34 – this one is the king of the E34 series, the M5. A subtle and unassuming colour and nothing apart from the M5 badges would tell you what's lurking under the hood. I'd love to own one of these – they're my favourite German sedan, ever.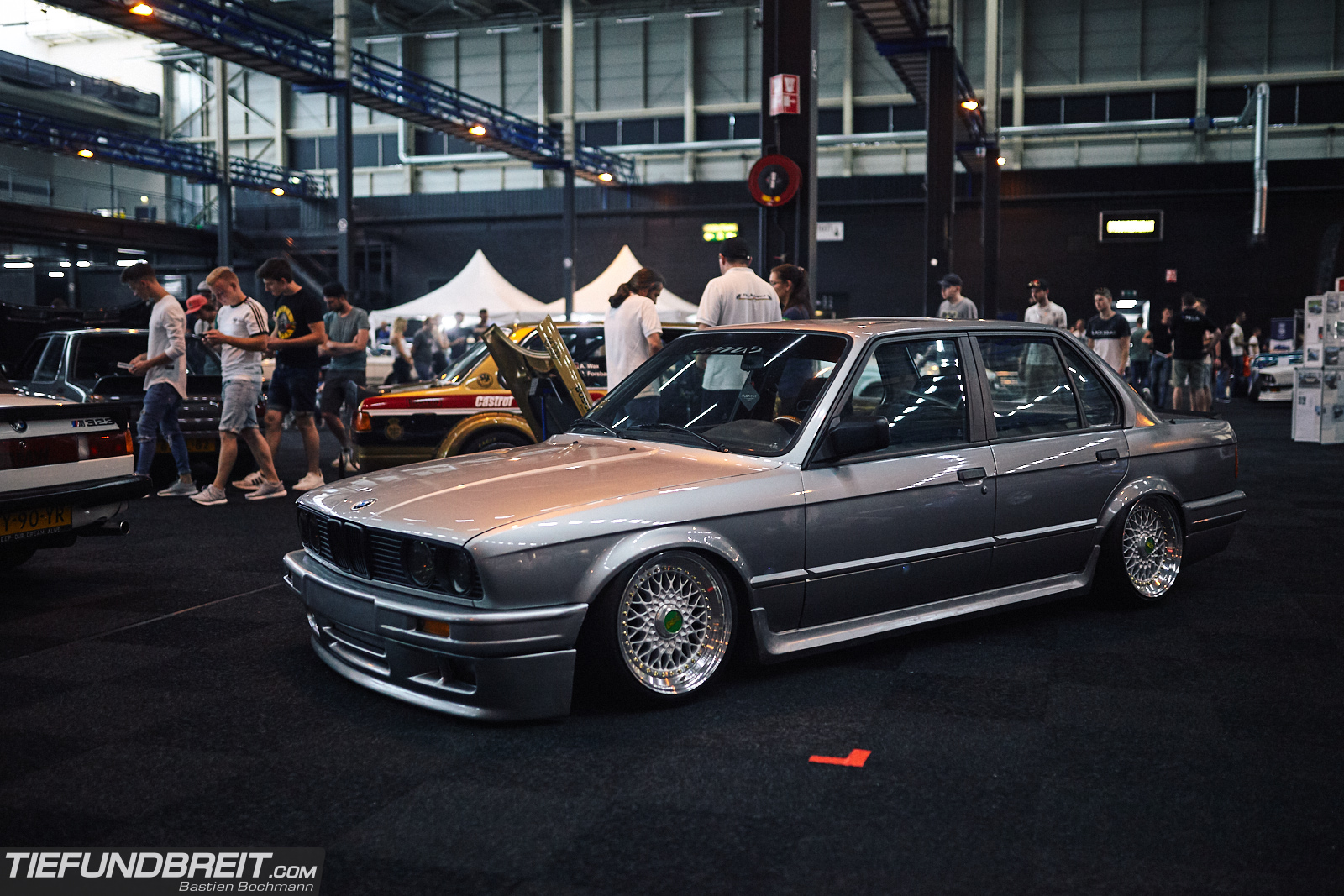 Kim Kaufhold's E30 sitting pretty in the indoor area. I remember when he bought the car andit's come quite a long way since then. It was actually featured previously on this site a few years ago.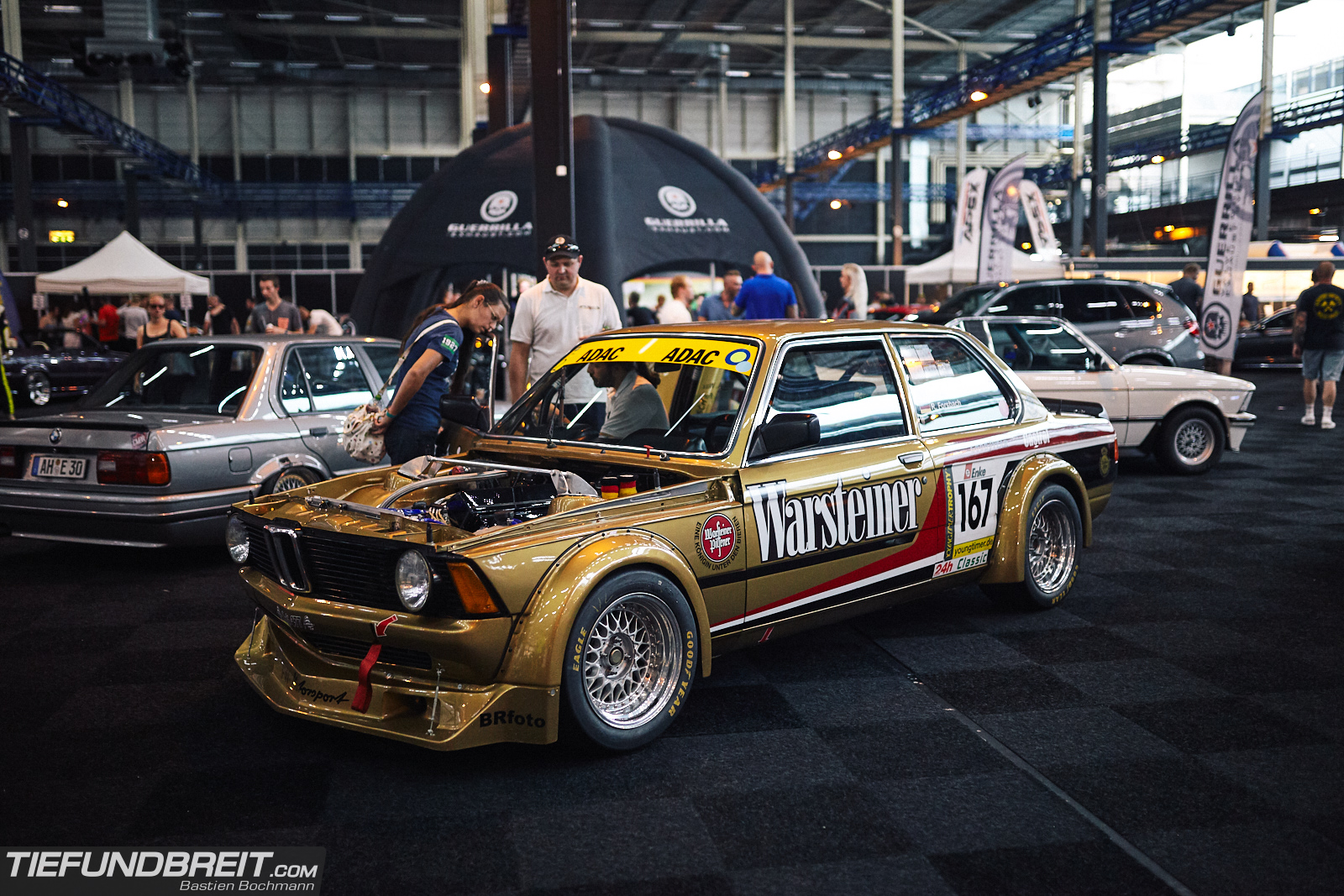 Right next to it was this amazing E21 Group 2 race car. Absolutely amazing. I'm not sure if it's a real or a replica one, but either way it's a stunning car.
Although I do think I kind of liked this street style E21 a tiny bit more. 6-cylinder with ITBs, pumped fenders and some amazing BBS RS under the arched… what's not to like?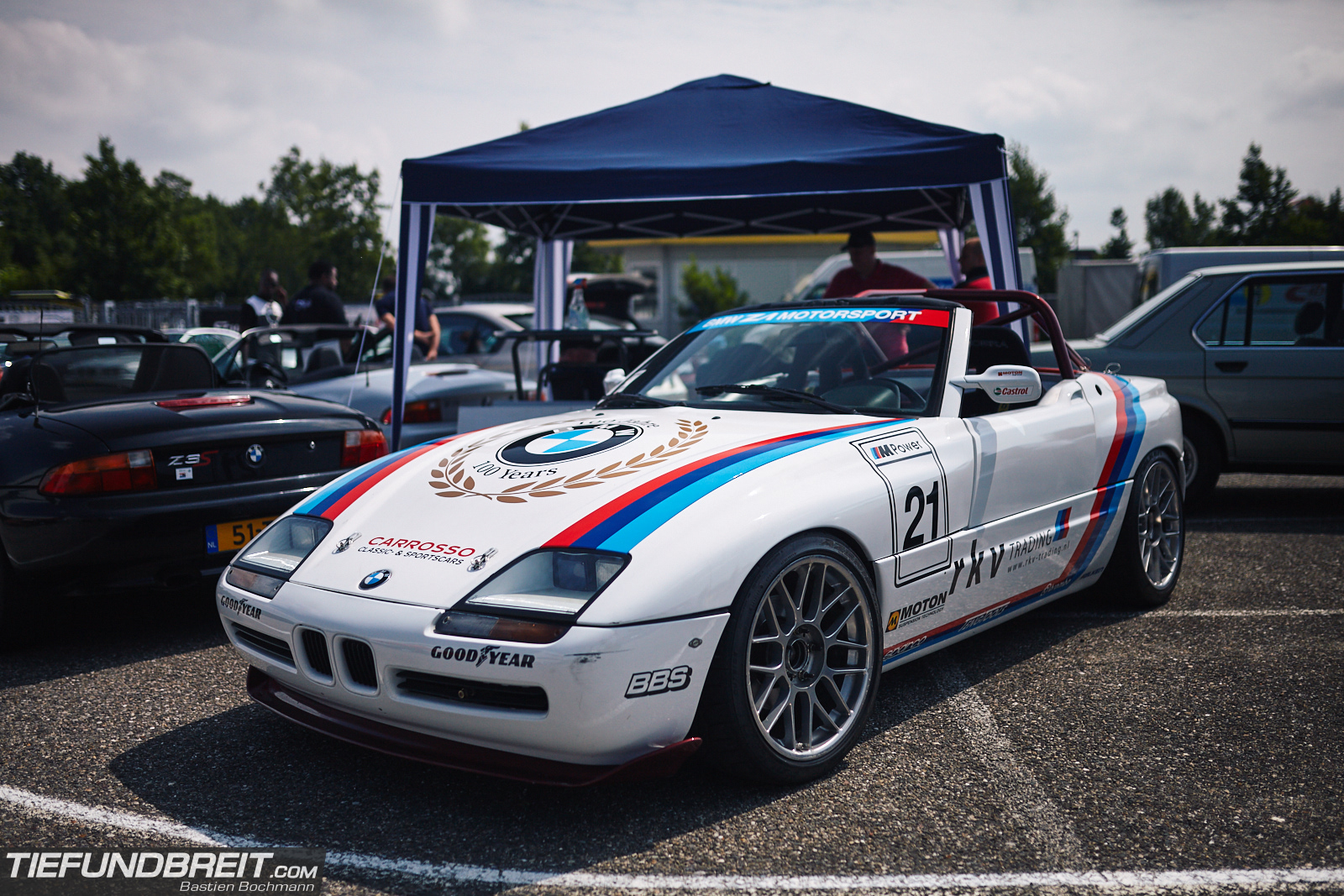 Outside, I stumbled upon a Z1 race car. The Z1 is very rare, so to see one as a race car is definitely not a sight you see every day. I love it when people use uncommon cars for racing, though!
But now, enjoy the rest of the photos and stay tuned for more. Between Mathias and me, we've got enough upcoming stories to fill the upcoming months. Winter is coming, after all and what better way to hide from the cold than to read some stories about cool cars?