One of our favourite cars at the recent RollHard show in Belgium was this tiny little Polski Fiat 126p!
Polski Fiat built cars under license by Fiat and the 126p was built from 1973 up until 2000. It's a tiny thing of a car and enjoys a cult following.
It's just a hint over 3.1 meters long and it's got a tiny wheel base of only 184cm. Hell, it's only 1,37 meters wide! And being so tiny, it's incredibly light as well, with various examples clocking in around the 600kg mark.
Sadly I don't have any further information about this one but obviously it's far from how it left the factory. The low ride height is the first thing you notice about the car, of course. The wheels are tiny 13 inch alloys by RSL – this wheel was quite popular back in the day on VW Polos and Opel Corsas here in Germany. The tiny wheels are nicely fitted under what looks like widened rear arches.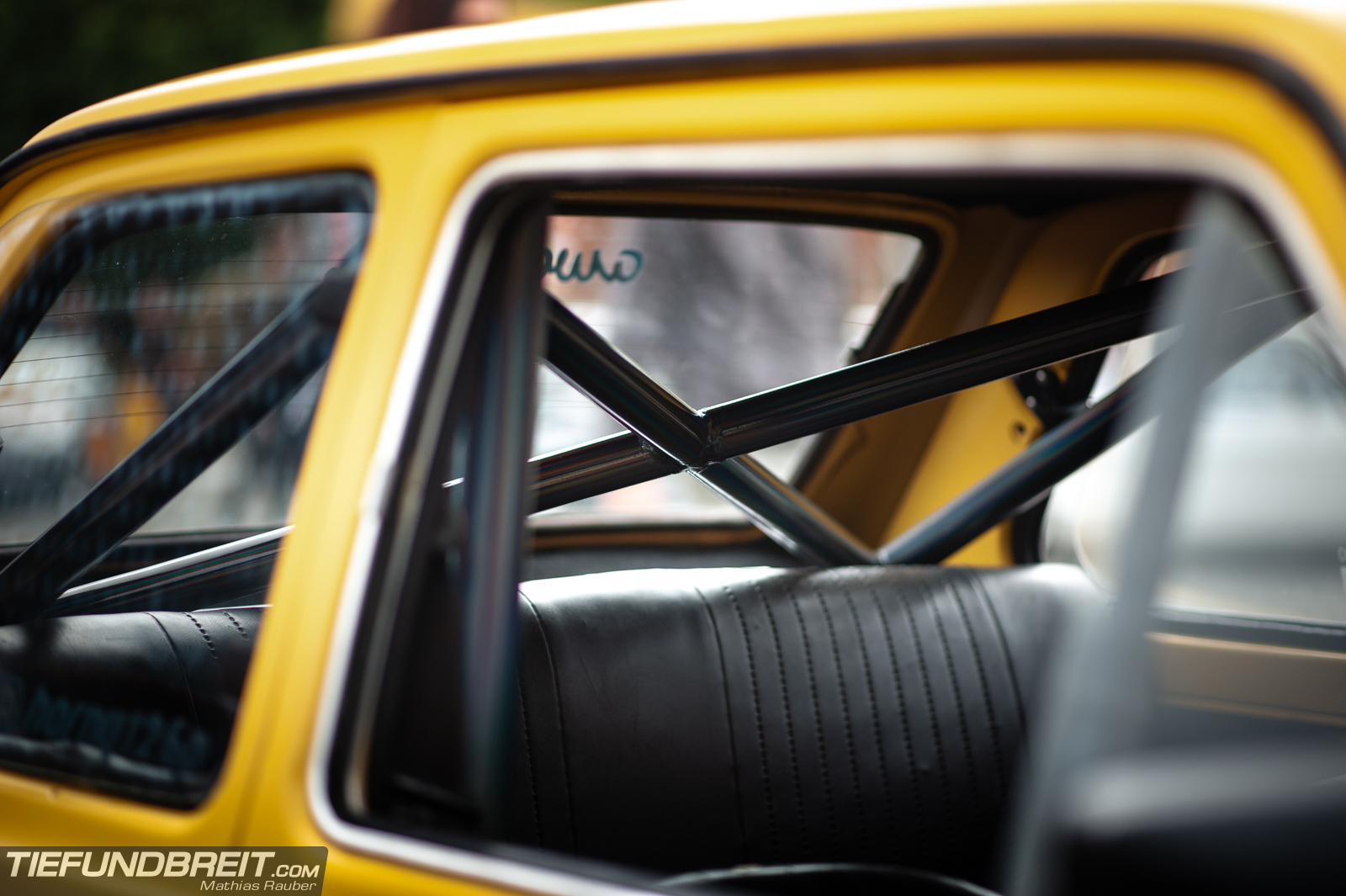 A roll bar? Honestly, while I absolutely adore this tiny car, I think I'd rather get rid of the roll bar and fill up the backseat with a beautiful pair of eastern european women!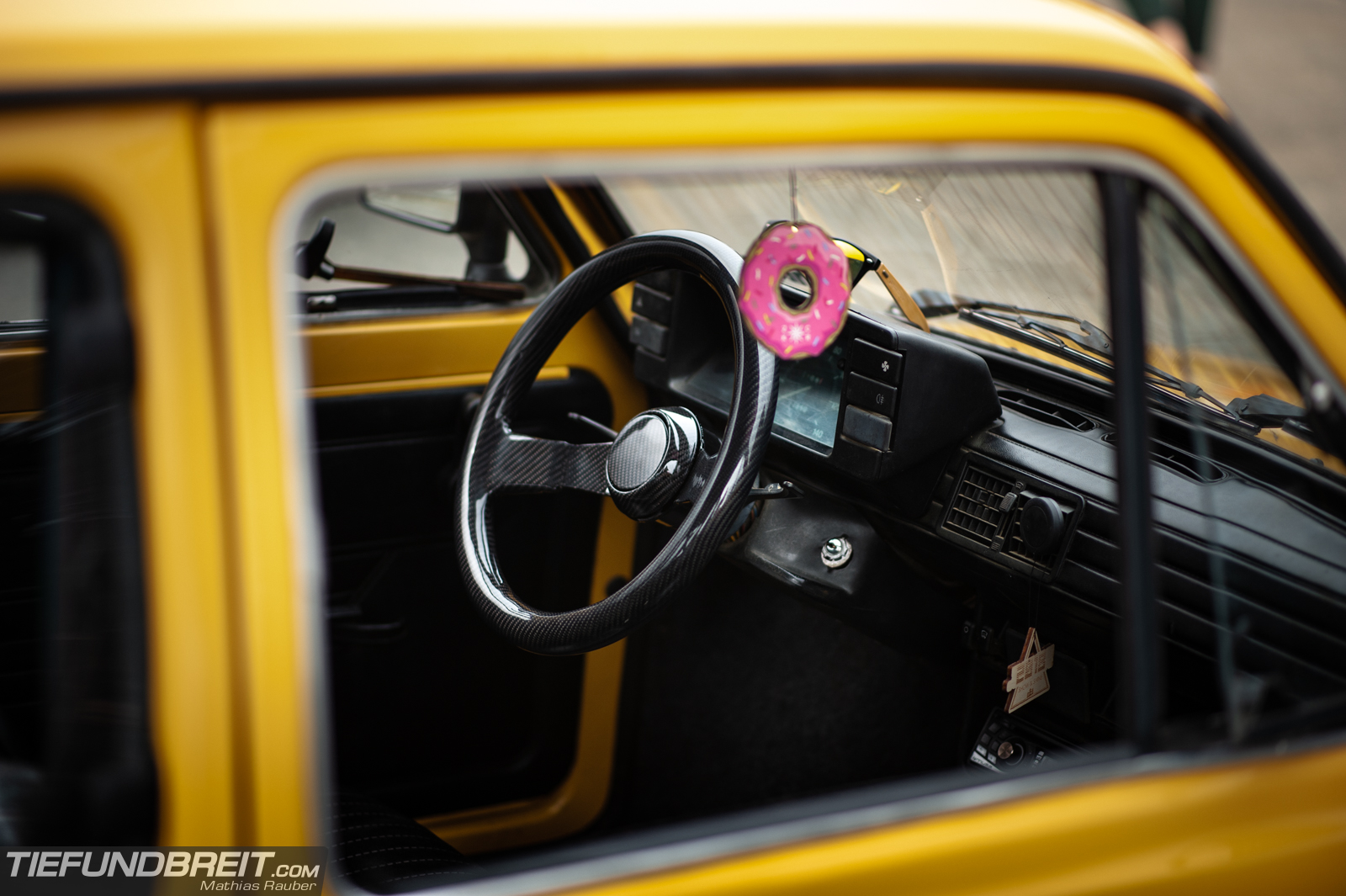 The interior packed something I've actually never seen before. It looks like a full carbon fiber steering wheel… anyone got more infos on this?
Take a look at this #booty! 650ES – basically 650cm³ with an enormous 24hp!
How can you NOT love this view? It's so cute! I would definitely drive one of these.
For more of this tiny cult classic, check out the owners IG account: @horny126p
Stay tuned for more coverage of RollHard and some other stuff from our back log coming in the next few weeks – we're working to get everything posted, but we're currently taken up with some other things… I've got some other private projects going on and Bastien is about to leave for a trip around England, Scotland and Ireland for the next few weeks. We're still working on content, though!
Words & Photos: Mathias Rauber / IG: @mathias_rauber