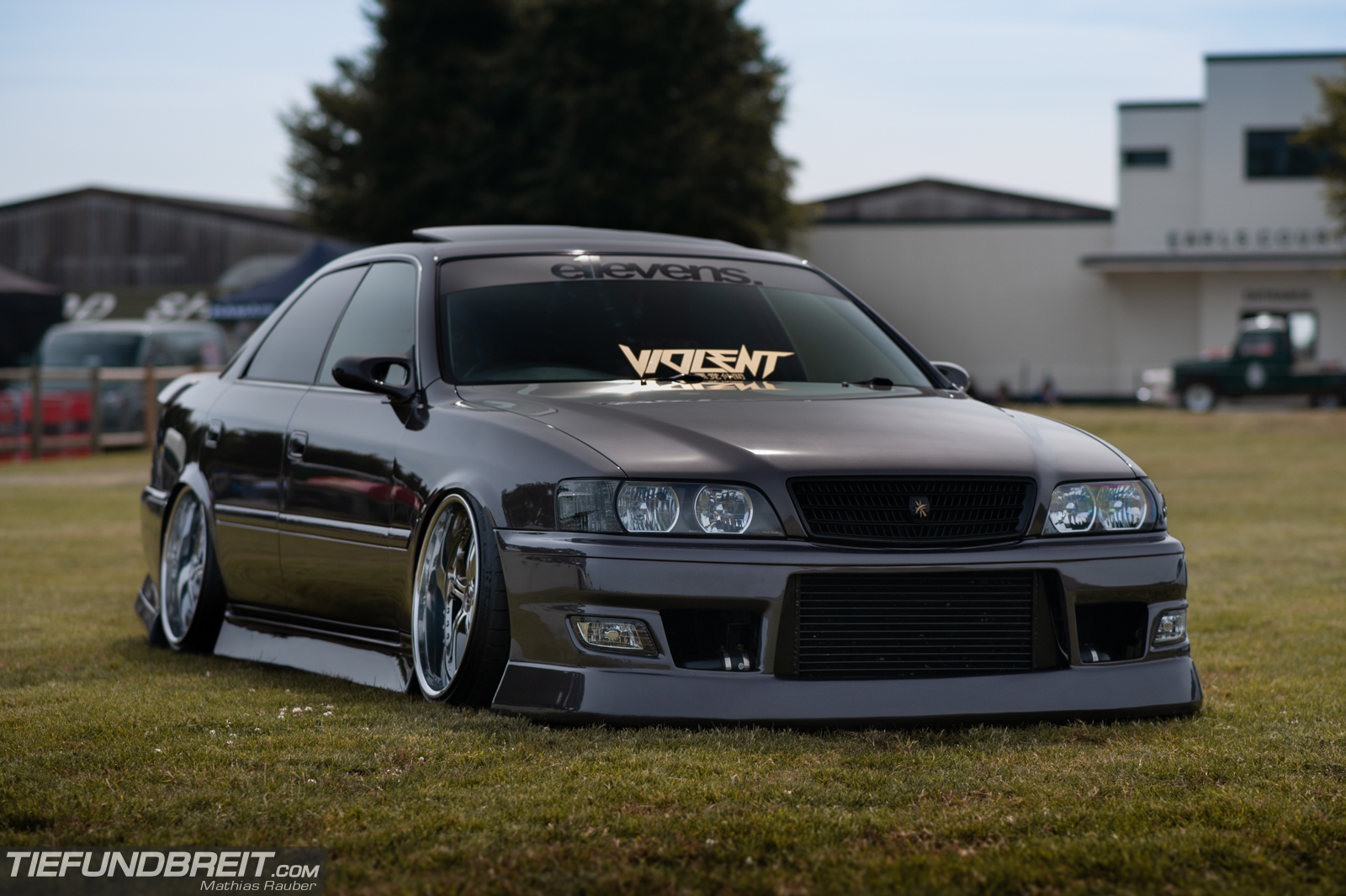 Alex had always been mostly interested in German cars – stanced Volkswagens to be specific. He previously owned a VW Scirocco and was planning out a big build for it. However, as I'm sure many of you know, things often don't go as we envision them. It all started when his friends – who were quite into the drift scene – showed him videos from Japan where he noticed lots of big sedans bein thrown around the circuits. He had no idea what these cars were but he was hooked!
After some investigation he found out more about them – they were part of the 'sedan triplets' by Toyota. The triplets being the Chaser, Mark II (or Cressida outside of Japan) and the Cresta, although the Chaser was easily the most popular in the drifting videos he saw. Alex spent the next six months looking into the japanese car scene, devouring whatever information he could. As an old quote by Nietzsche goes, 'And if thou gaze long into an abyss, the abyss will also gaze into thee.'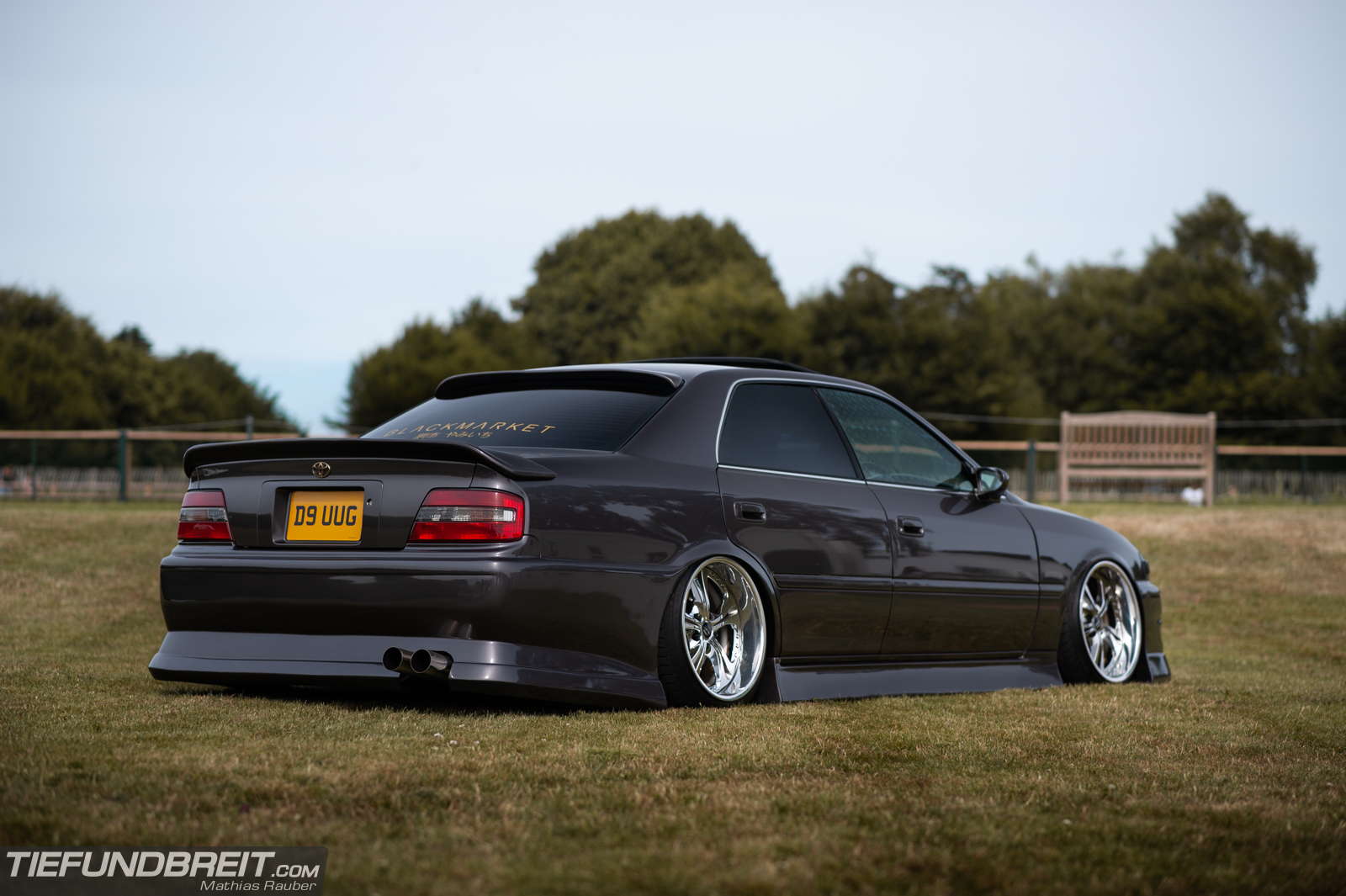 Alex had been so ensnared by the web of japanese car culture that he more or less forgot about building his Scirocco. The more he learned about Toyota's sedans, the more he fell out of love with his Scirocco and the decision grew to own a Chaser of his own. In September 2016 he finally made the decision to buy one! His choice fell upon the JZX100 chassis, which means it's the X100 generation (built from 1996 to 2001) powered by Toyota's popular JZ engine family of turbocharged inline six-cylinders, specifically the 1JZ-GTE, a 2.5liter single-turbo unit with Toyota's VVTi variable valve timing system.
At first Alex kept looking for a car to import straight from Japan but he didn't have much luck there. While he had been looking for a car in Japan, he had occasionally seen someone just a few hours away from him posting up his Chaser on various forums – Alex took the initiative and asked the guy if he wanted to sell the car and made an offer. He was quite  surprised when his offer was accepted straight away! It didn't take long for him to go collect the car after that.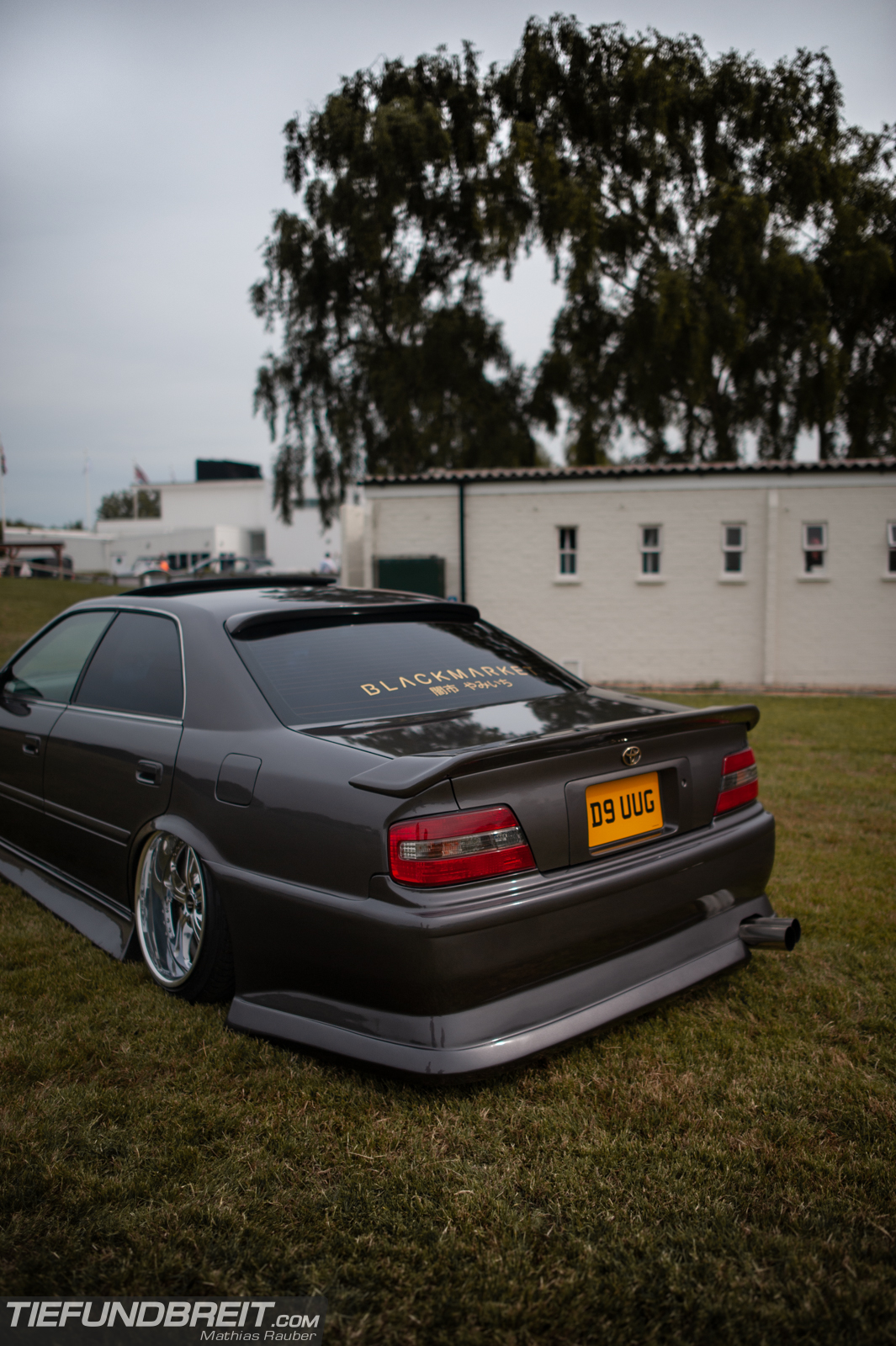 From the beginning he knew that he would modify the car the way he did. He wasn't too happy with the wheels it came on and the ride height was definitely not his cup of tea. He quickly sourced a set of HSD coilovers for the car and went on with tidying things up. This is also where what he claims to be the most irritating part of the build comes in – the car already sported the BN Sports Type 1 bodykit when he got it (and also when it was previously imported from Japan) and he repaired and repainted the bodykit and some other panels that the years had left their marks on. However, back in Japan the car got painted in a custom colour mixed up by some guy in a paint shop and it was a frustrating experience to get a good paint match to the rest of the car when it was repainted in Alex' ownership! As for the other modifications to the outside of the car, the already mentioned BN Sports bodykit is pretty obvious. It is accompanied by a D-Max boot lid spoiler and an Origin Labo roof spoiler and a set of Ganador mirrors.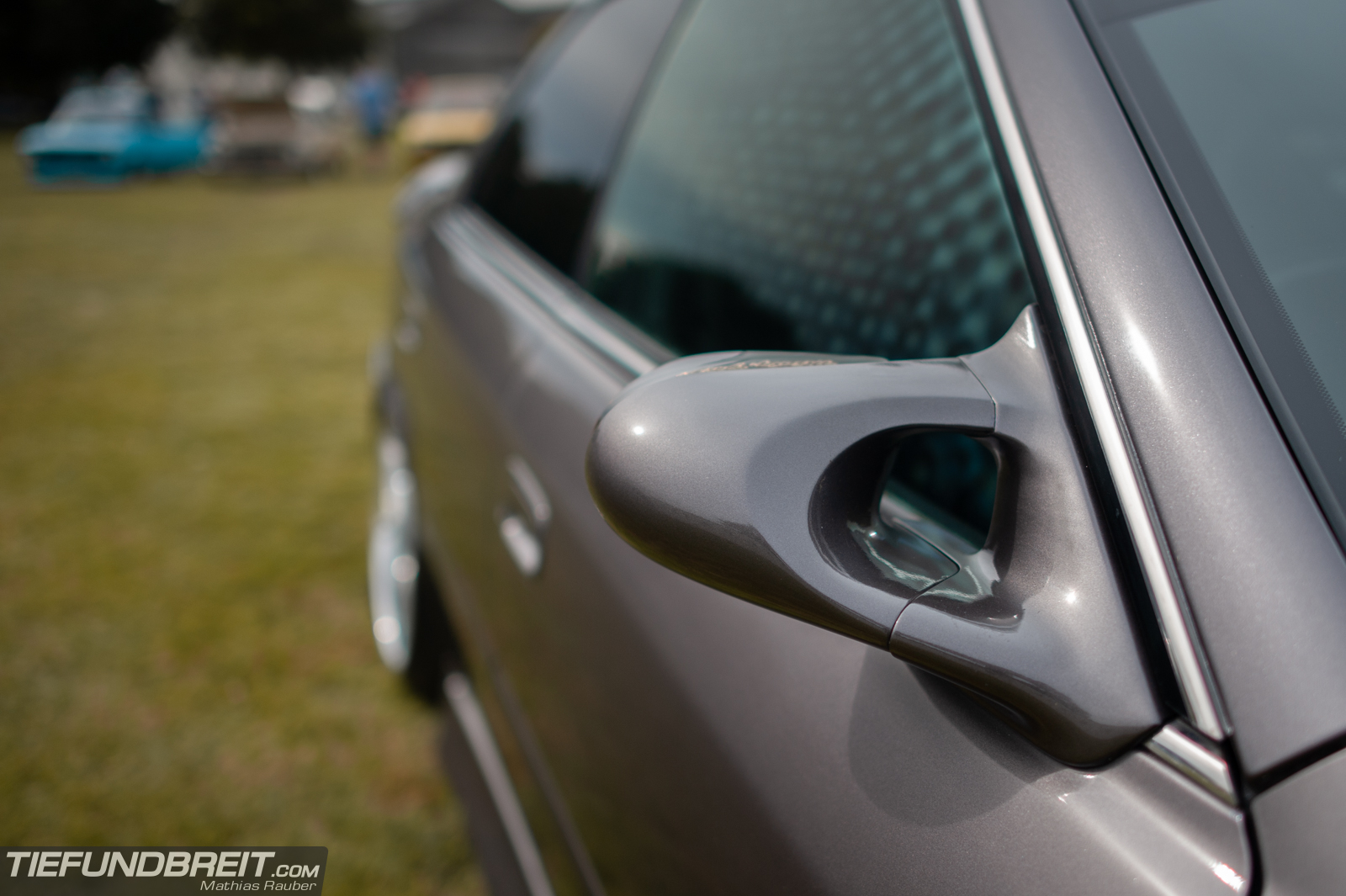 It didn't take long for Alex to feel no longer satisfied by the coilovers and through his VAG scene roots a airride was the obvious choice. He also didn't know of any other JZX100s on air suspension in the UK, so he seized to opportunity to put his mark on that! The air ride system is a complete one off custom build, created with the help of a local company who had their hand in coming up with some bespoke bits of kit to truly lay the car out.
The wheel housings are filled out by a set of Weds Kranze Cerberus II which he imported, together with some new and wider lips, straight from Japan. They certainly suit the car very well and add another bit of class to the car.
On the technical side, the Chaser got treated to a HKS Hi-Flow exhaust with 3″ shot gun style pipes and a GReddy intercooler. The suspension received a set of 7Twenty control arms for full adjustability, aided by Cusco camber arms in the front.
The interior got updated a bit too – sporting some Recaro SP3 seats and a Nardi Classic wheel with a 350mm diameter and a Suichukka gear knob it's already a step above the stock version. A noteable upgrade to the hifi system using a Kenwood double-din headunit makes things even more comfortable for those times you don't want to listen to the 1JZ screaming it's fury at the world. Alex also just had to replace the stock floor mats with OEM Toyota shagpile floor mats, front and rear, for that extra plushy feel.
Looking at Alex' Chaser, you can definitely understand why one would fall in love with one of these cars. It's also why I was not all that surprised when Mathias told me he was going to shoot the Chaser when he was in the UK to cover Players Classic for us. After all, Mathias once owned a JZX100 Mark II of his own and ever since he's had a weakness for these cars.
Here's a little bonus for you, dear readers. Alex' brought his friend Tim Tremlett and his clean Nissan Silvia S15 and Mathias snapped some great pictures of it as well. Speaking of Mathias' photos – I'm proud of him! He's come such a long way since he started helping out with the site and his photos have only gotten better and better. Keep going!
The white S15 also sports a slight bodykit, a larger intercooler and some cool looking 7Twenty wheels tucked nicely under the arches.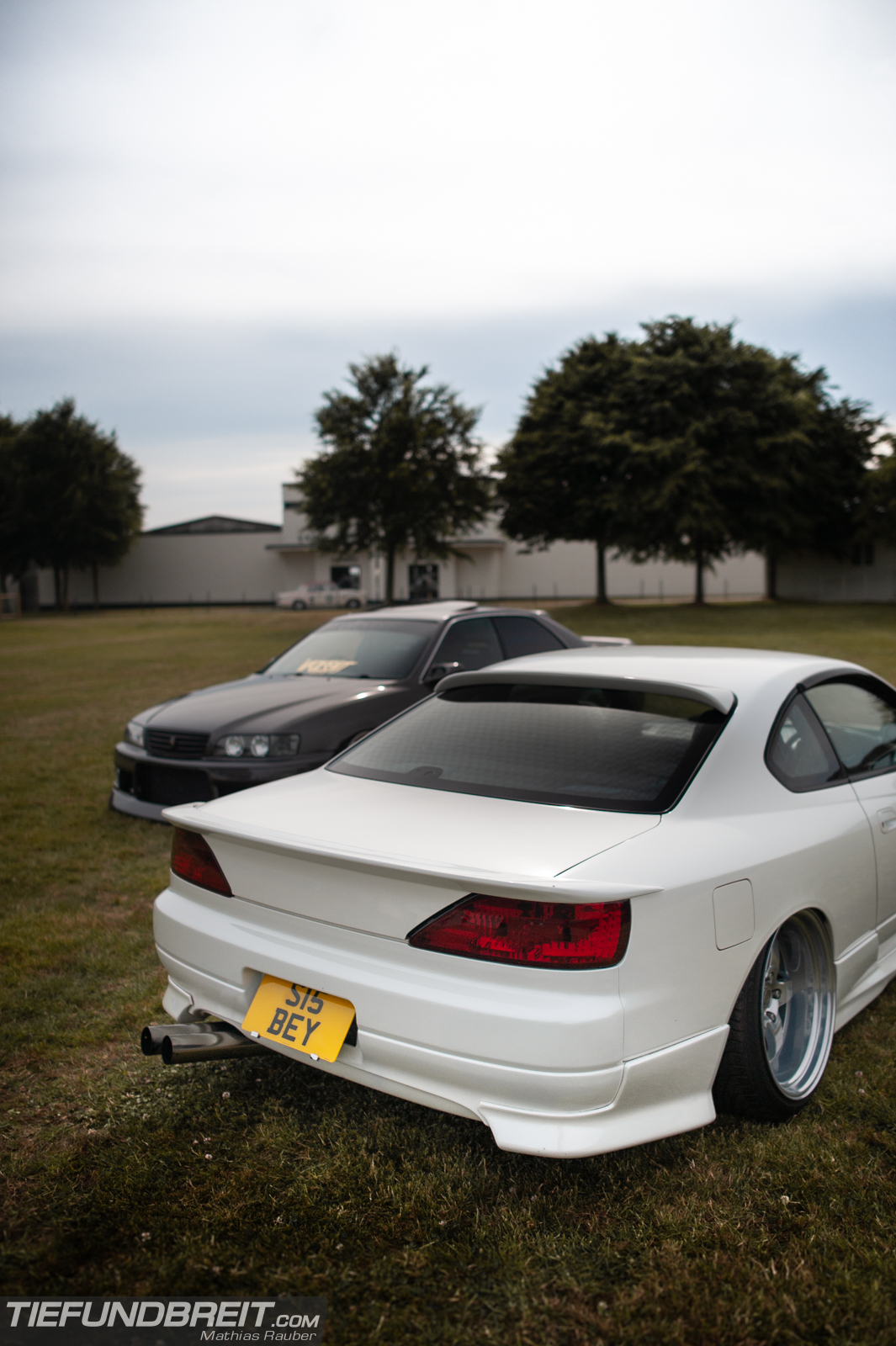 The rear end is rounded off by a set of blast pipes poking out from the rear bumper. The lip spoiler on the boot makes the rear end look pretty unusual for an S15.
Both of these cars have a certain style about them – low and aggressive, yet still clean and pelasing to the eye. Both owners have a sense for aesthethics for sure. I can definitely understand why Mathias went and shot these two cars at Players Classic!
Words: Bastien Bochmann / @bastienbochmann
Photography: Mathias Rauber / @mathias_rauber