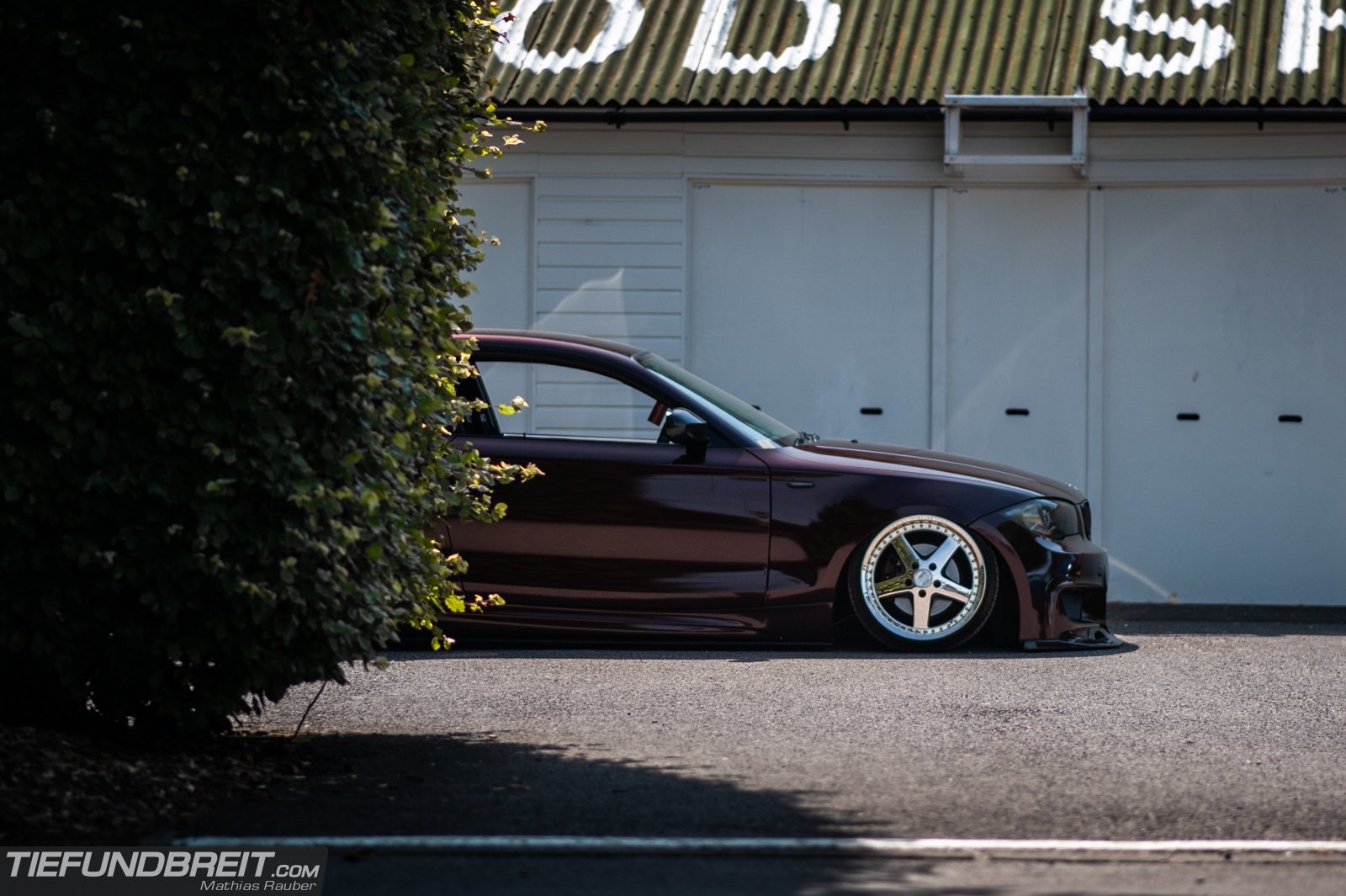 It's been about five weeks since we went to Goodwood in the UK for Retro Rides. I enjoyed the trip so much that I immediately wanted to go back again. A quick check of what events would be on the calendar next and I stumbled upon Players Classic which was to be held at Goodwood as well. It coincided with my time off work so I quickly went and booked myself a ferry and some nights in the same AirBnB we stayed at during Retro Rides.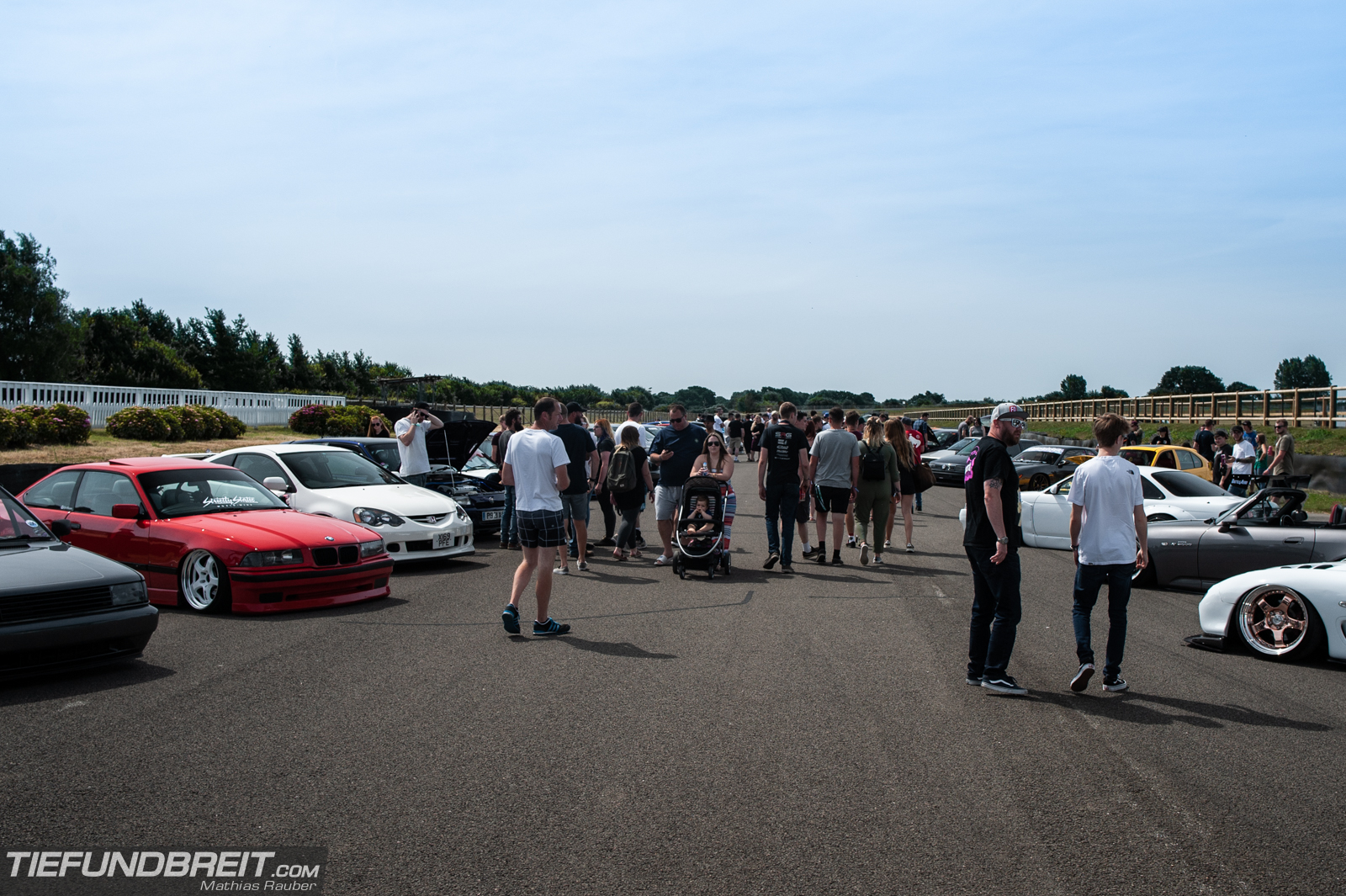 As I had rather enjoyed the company of the guys from RollHard, I quickly send them a couple messages and asked if they would be at the event. They assured me they would be there and also told me that Players Classic enjoys a reputation as one of the biggest and best car shows in the UK. I was getting excited for this trip!
I had never been to this event before and due to the name 'Players Classic' I kind of expected a similar turnout of older cars like we had seen at Retro Rides. I quickly learned how wrong I was! The variety of cars was incredible and I saw some cars that I would have never thought about modifying, like this Ford Ka here.
You name the car – it was probably at the show! German cars, Japanese cars, French cars, US cars, almost any brand of car was represented. New to old, sporty to stancy, everything could be found at the show.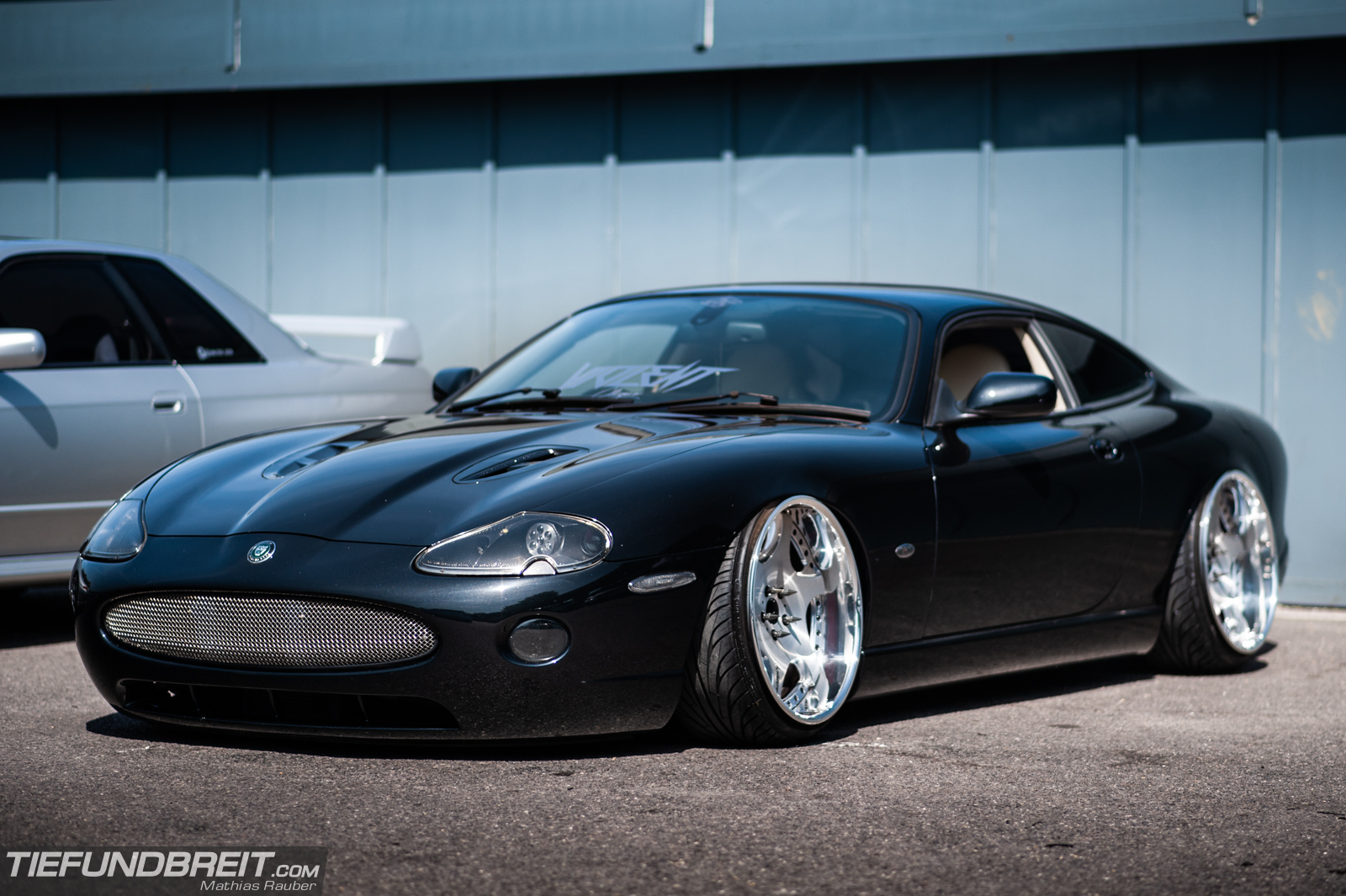 One thing I noticed is that there was a huge presence of cars from Violent Clique. The one that stood out the most to me of the Violent cars was this Jaguar XKR, slammed on a custom airride setup and tucking a set of bright Weds Kranze Bazreias nicely into the fenders. What a beautiful car!
Some more of the Violent cars – there was quite a bunch more, but the event was so crowded that I wasn't able to get pictures of each and every car.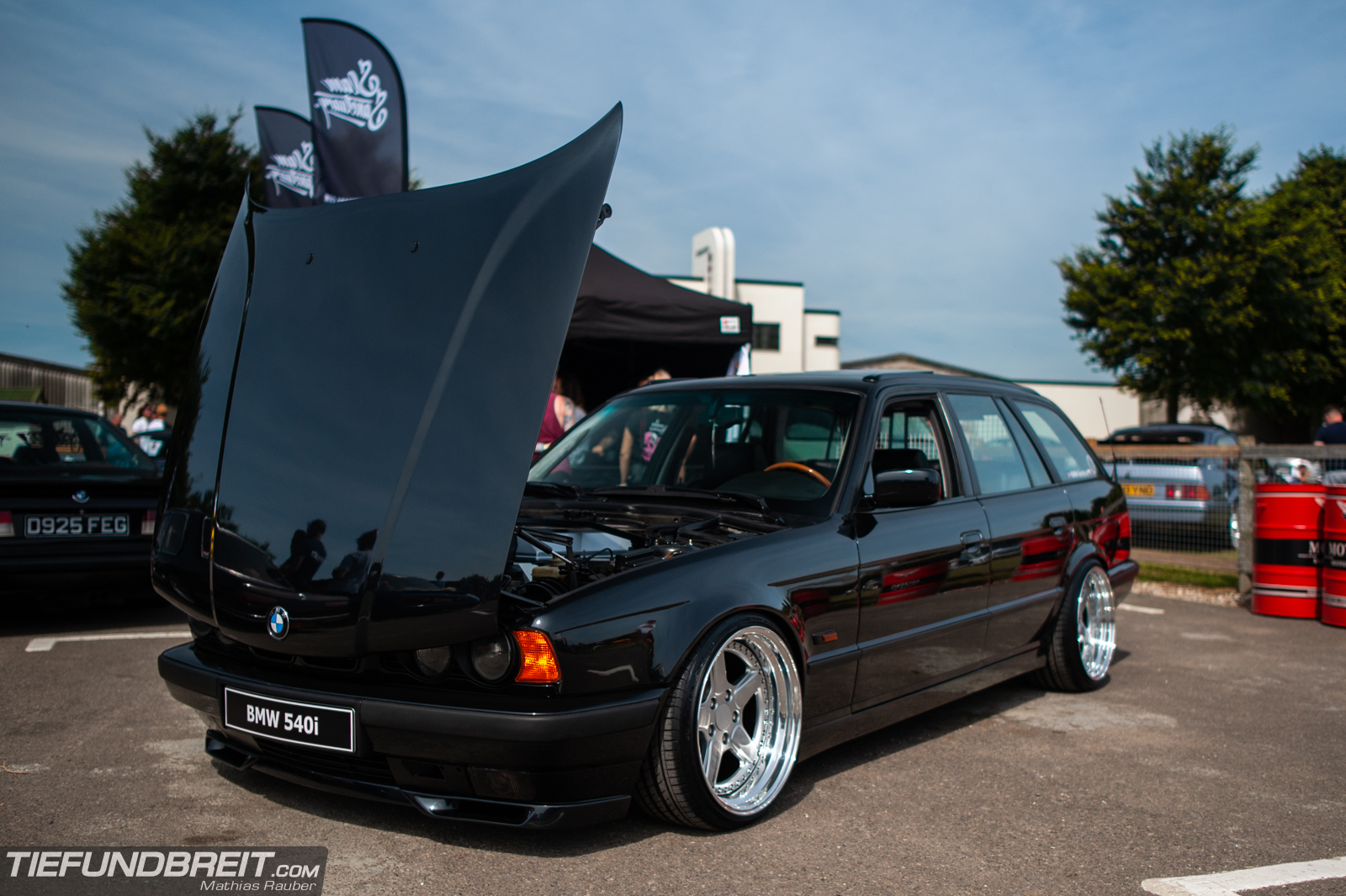 This BMW E34 540i was definitely one of my favourites of the show. A wagon, V8, aggressive stance and some shiny AC Schnitzer split wheels… I think I'm in love. This car was actually at Retro Rides last month, but neither I nor Bastien managed to grab a photo of it!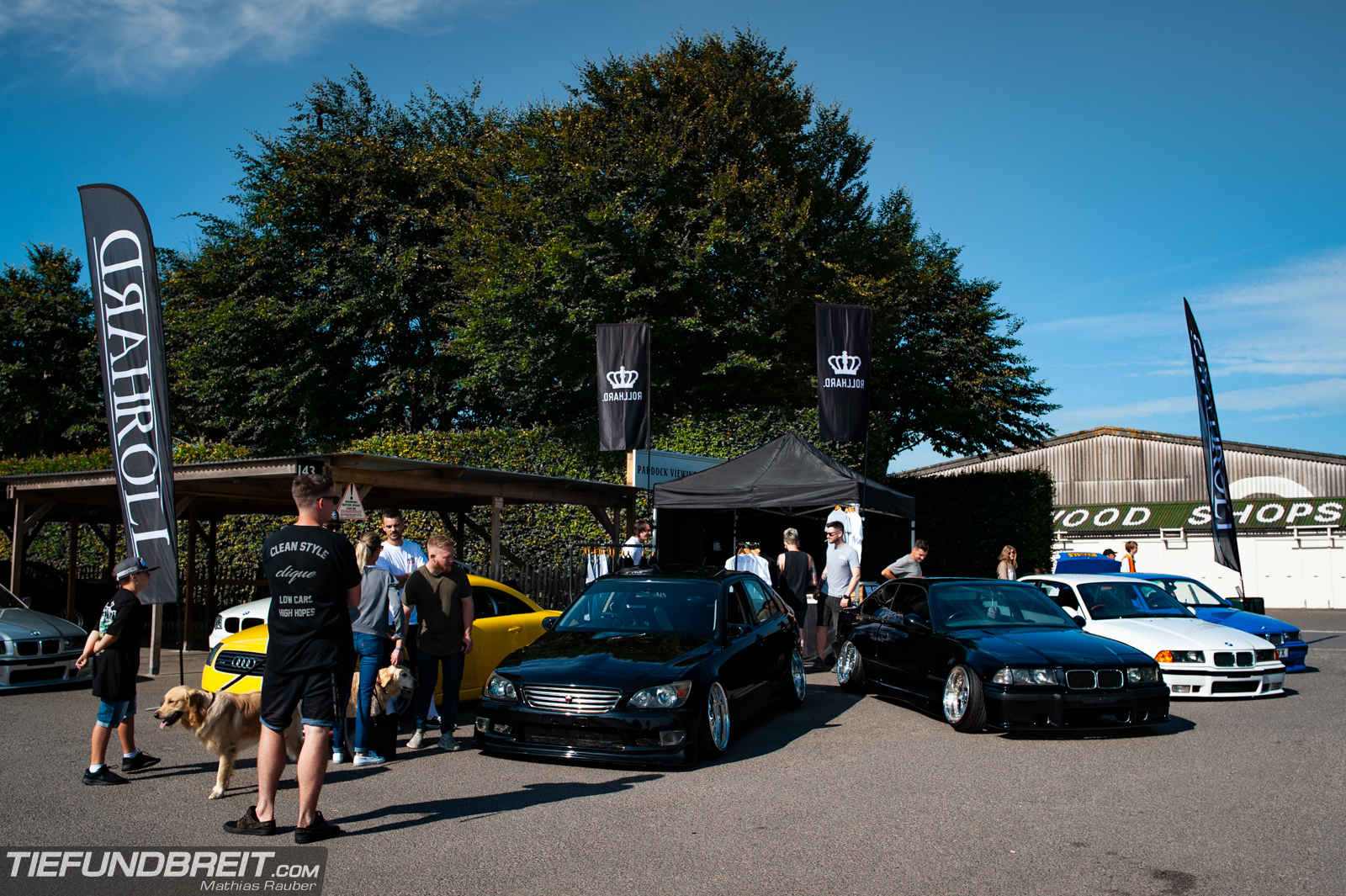 I definitely spent the most time at the RollHard display. I tried to help them out wherever I could and had an amazing time with the crew. Sadly the display was placed a bit off from the main area and thus it was rather quiet on the saturday – the sunday was a lot more busy, however. I met so many great people over the weekend and I'm so grateful for that! Hope to see you guys again soon!
Similar to the Retro Rides event, the Saturday offered people the chance to hit the legendary tarmac of the Goodwood Motor Circuit to see what their cars are capable of.
As you can see the open track brought quite a varied selection of cars to the fore!
Mark Riccioni from Scenemedia brought what seems to be the coolest daily driver, ever. A BMW E60 M5 Touring with BBS Motorsport E88 wheels and an AP big brake kit. Sadly, I wasn't able to grab a shot of the car on the track.
On a similar note is Ryan Stewart's E92 M3 – black, BBS E88 and attacking the track with no mercy.
I'm still pretty overwhelmed by the event. Oh how I wish a similar event could happen in Germany! But I fear both the police and the scene itself wouldn't allow that to happen. The police have been really cracking down on modified cars lately and impounding vehicles left and right – it almost feels like you're an outlaw when you lower your car nowadays. And the scene… don't get me started on the scene. The German scene has a lot of people who seem to think it's a competition of who has the lowest car and who has the biggest genitalia. A lot of the people just act like jerks towards each other. I've now been to the UK two times and both times left me feeling refreshed – the atmosphere at the shows felt so different to what I'm used to in Germany. It's so sad to see the scene back home split itself apart because people just want to join the newest trendy group and then it's all a pissing contest to see which silly Facebook crew is better. I miss a sense of solidarity – after all we all share the same hobby. If other countries can do it, why can't we?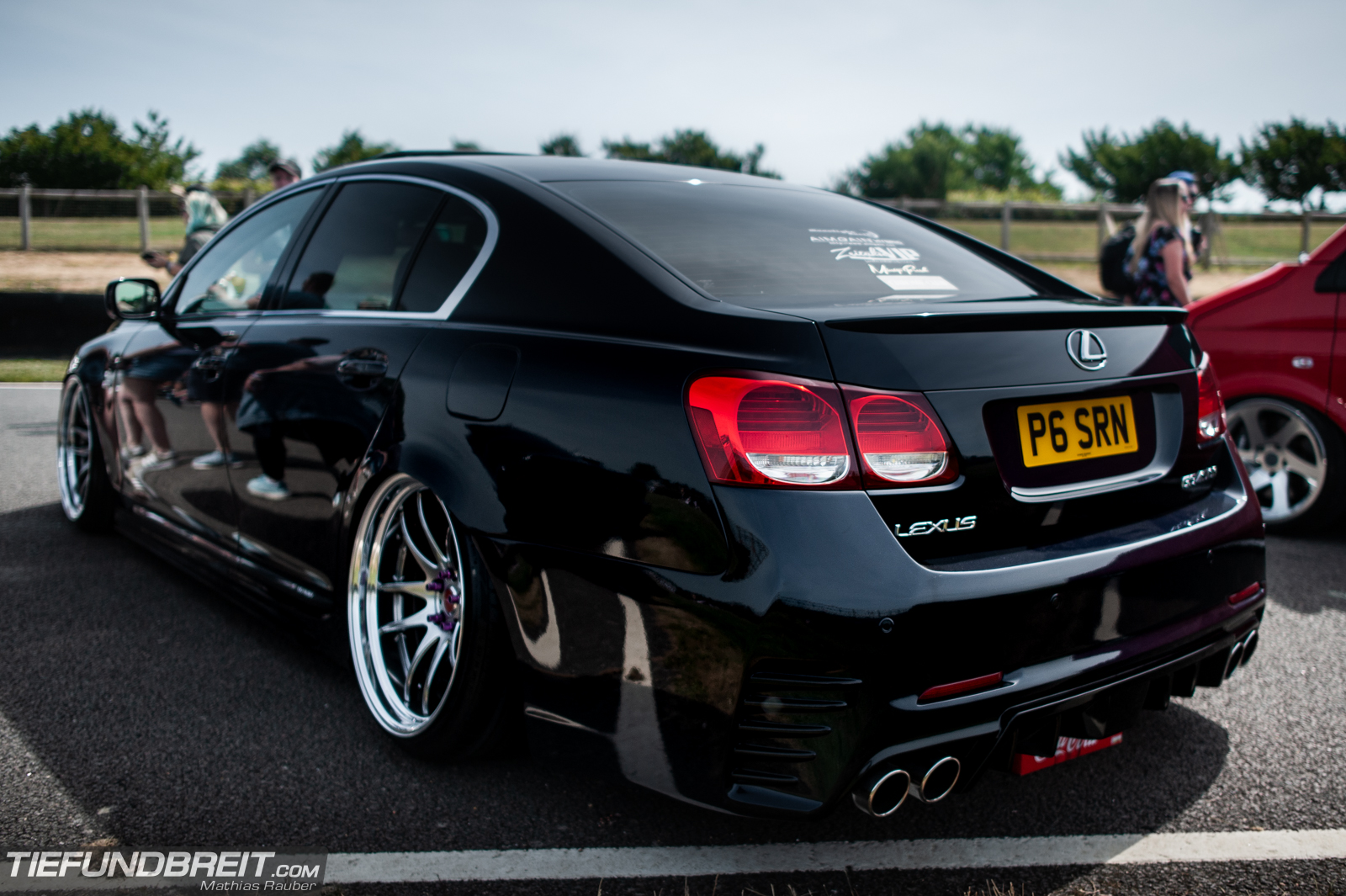 Enough negative vibes. Let's get back to the event!
How about some japanese VIP style? There was a variety of VIP inspired rides at the show. One was this slick looking Lexus GS.
The other one was Michael Evan's Lexus LS. I haven't seen a VIP build like this before on European streets, so I just had to shot set up a shoot – check back in soon for a full feature about this masterpiece!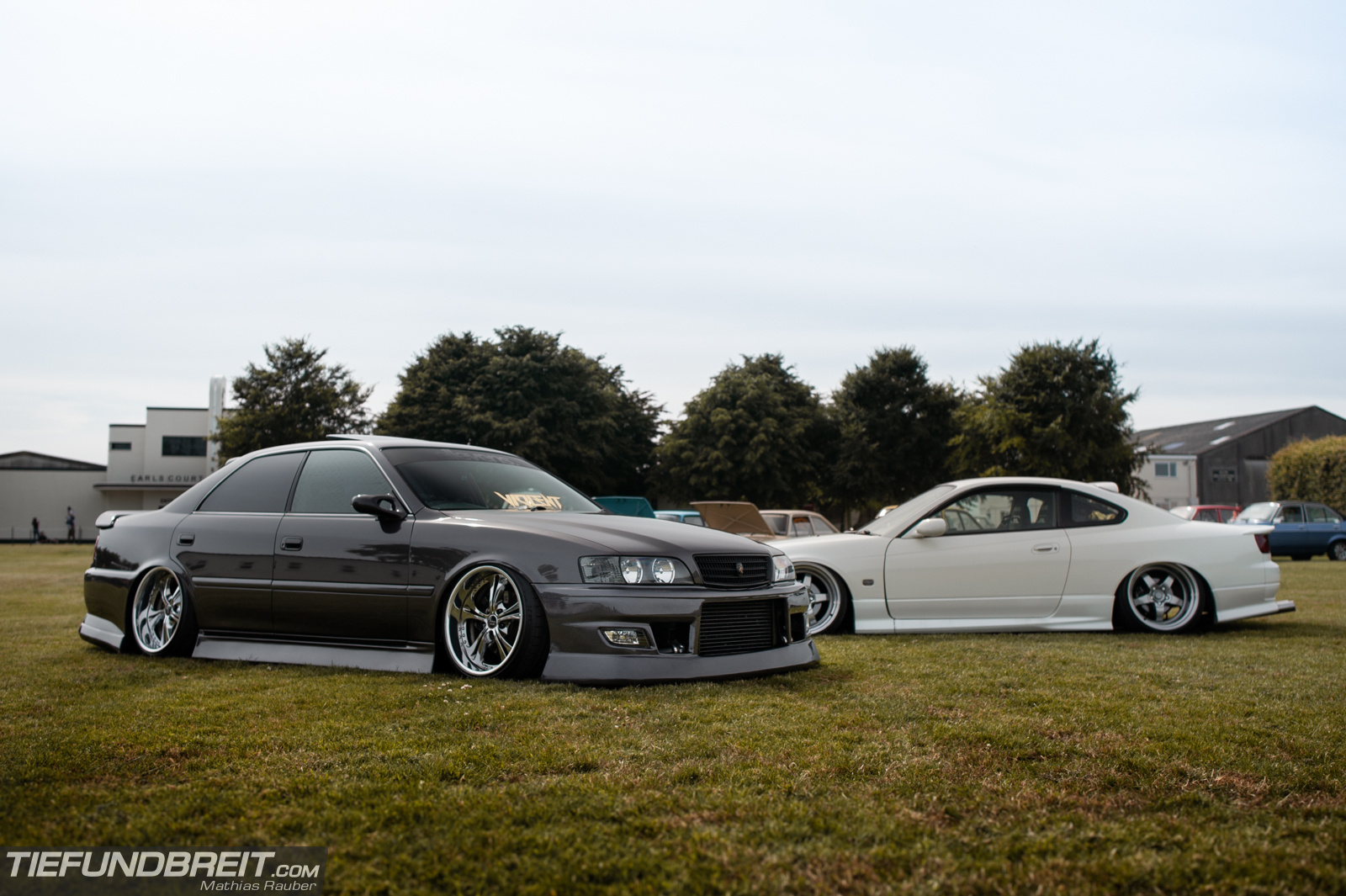 Another car you'll soon be seeing more of in a feature is Alex Douglas' Toyota Chaser JZX100. I owned one of these myself some time ago and ever since I've been in love with japanese big body sedans.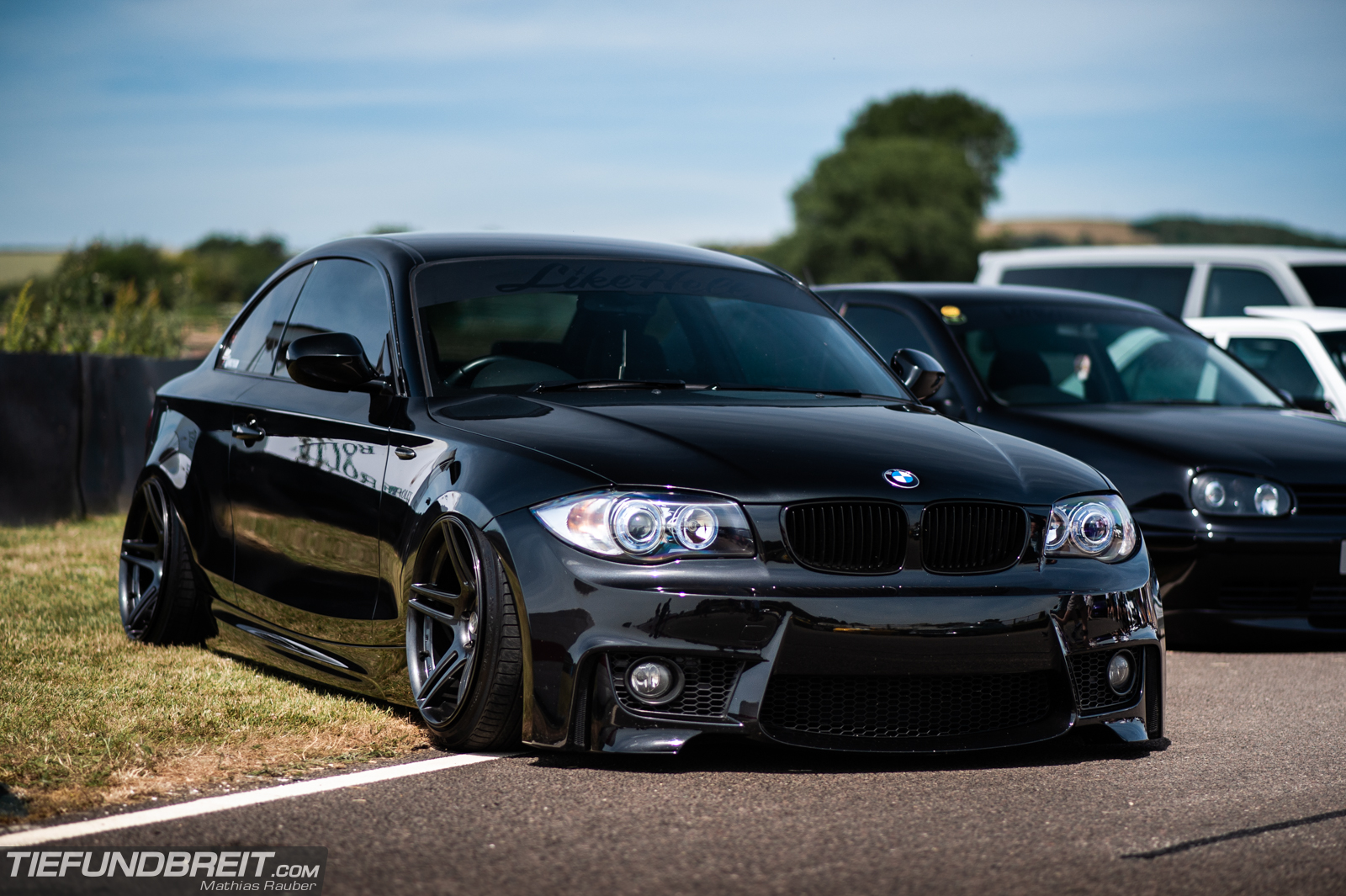 I don't think I've ever seen a BMW 1 series looking as hard as this one did – definitely not in Germany! If you think you know one that could match this one in Germany, let me know!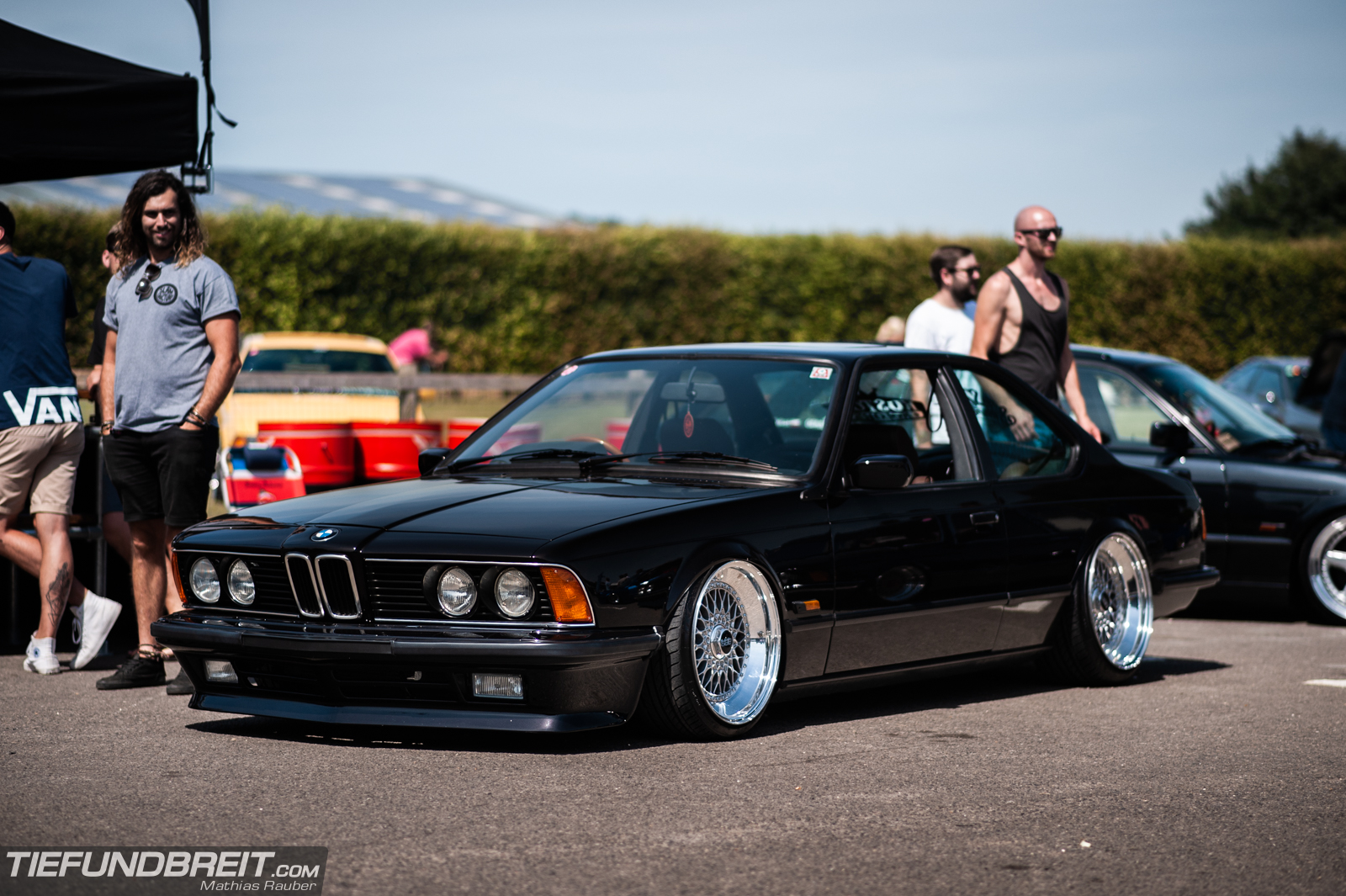 This BMW 6-series, owned by Lee Curtis from Slam Sanctuary, was definitely a show stopper! Such a relatively simple recipe but the result is absolutely stunning.
It was a hell of a trip and I'm absolutely looking forward to my next opportunity to take in the UK's show scene! I'll leave you with the rest of my pictures now – be warned though, it's a LOT!