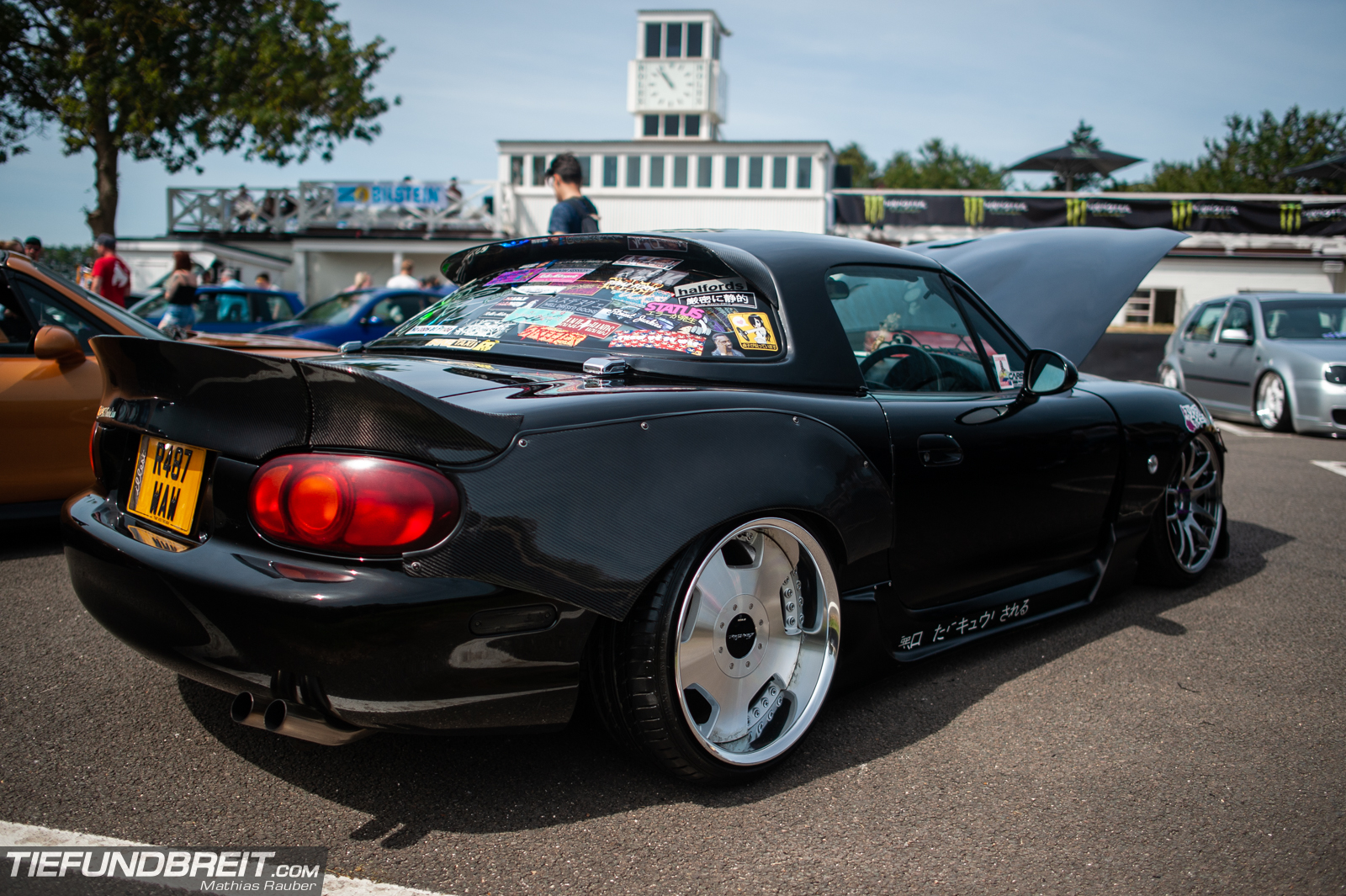 I just came back from yet another weekend in the UK where I attended Players Classic. I'll be bringing you some more coverage of the show and some more car spotlights in our upcoming posts, but I'll start with this little MX-5 here.
The first thing you'll notice about the car is that it seems to be running some selfmade carbon fibre overfenders.  I'm usually not a big fan of overfenders, but I did like them on this tiny convertible. Alongside the fenders, the rear end of the car was sporting a huge carbon fibre ducktail as well.
The car is running some genuine Work wheels (with some shiny, bright Work Eurolines in the rear) – none of that replica stuff you see on a lot of cars these days. I like that.
The rear windscreen was covered with shiny, sparkly stickers of all kinds. Right up my alley! I totally would rock that dabbing Squidward oilslick sticker myself, and I feel no shame in admitting that.
However, the thing that definitely ensures the owner has fun with this car is lurking un der the hood – a nice turbo setup!
Sadly, I was unable to locate the owner of the car to find out more, but it seems to be running the stock engine with a litte helper strapped to it, which I'm sure brings a lot of smiles to the driver's face!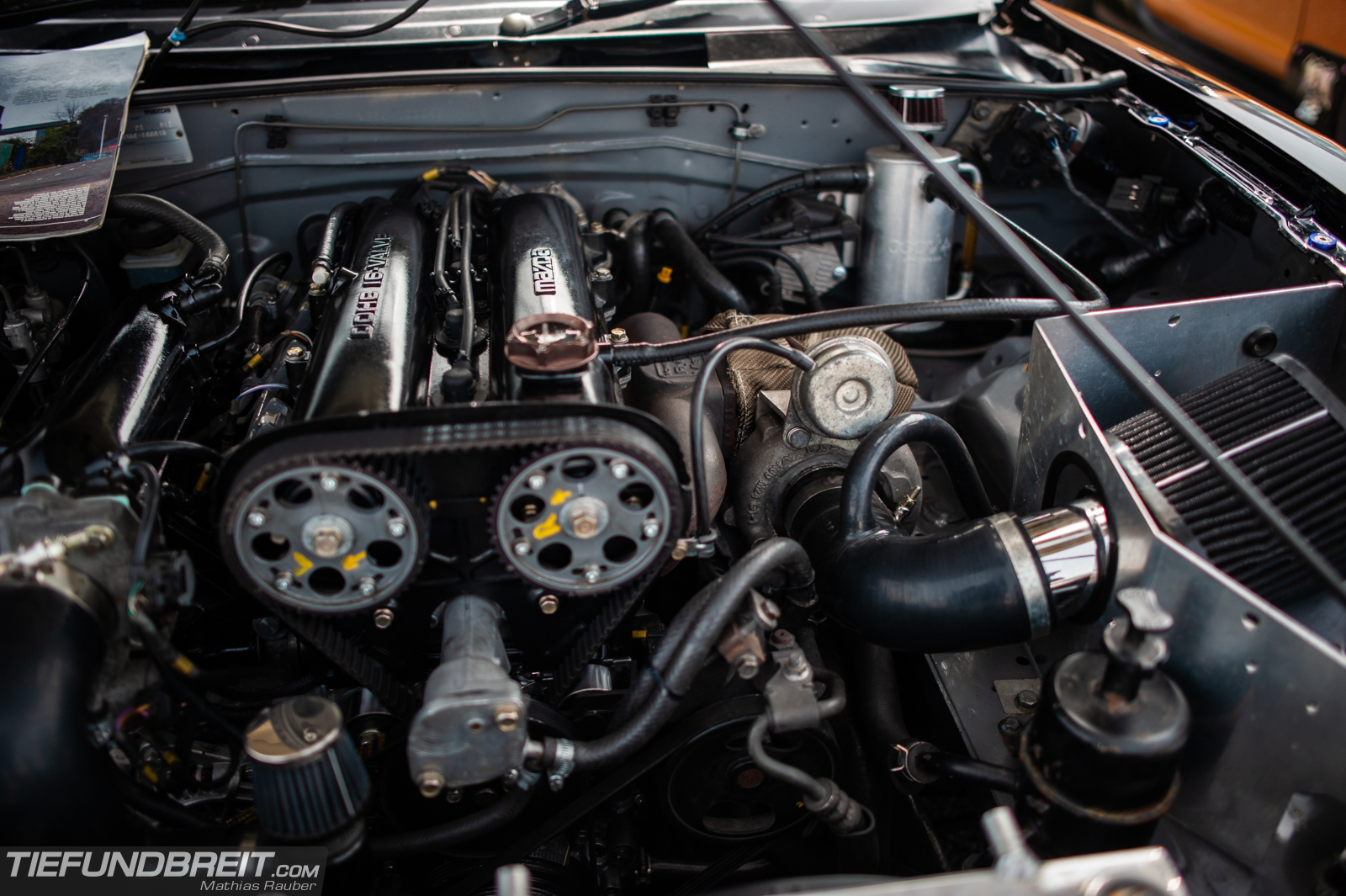 Stay tuned for more posts about Players Classic!