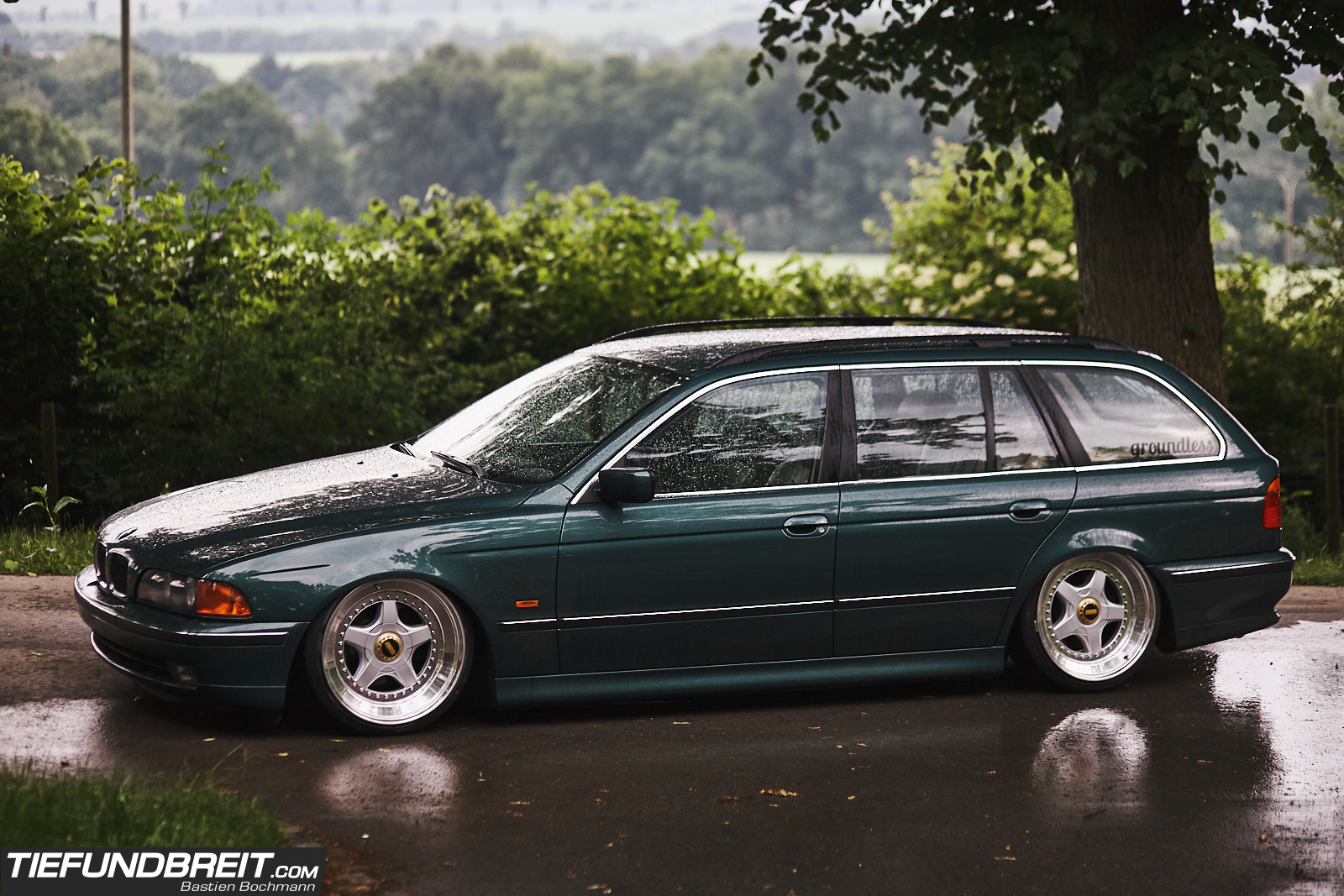 The E39 is considered by many to be the last great 5-series by BMW. It is also often called one of the most beautiful and timeless BMW designs. Even though the first examples came out 22 years ago, they still look fresh today. They are good cars and often last for a long while. At some point or other, I daresay, any BMW afficionado will have contemplated owning one.
Max Diez had owned a E28 before but when he grew tired of the project he sold it off and searched for another project that he could lay his hands on. Relatively quickly he found this E39 for a good deal. A relatively uncommon colour – Vermontgreen – is the first thing you notice. The subtle colour and the unassuming exterior help hide the fact that it's a 540i 6-speed.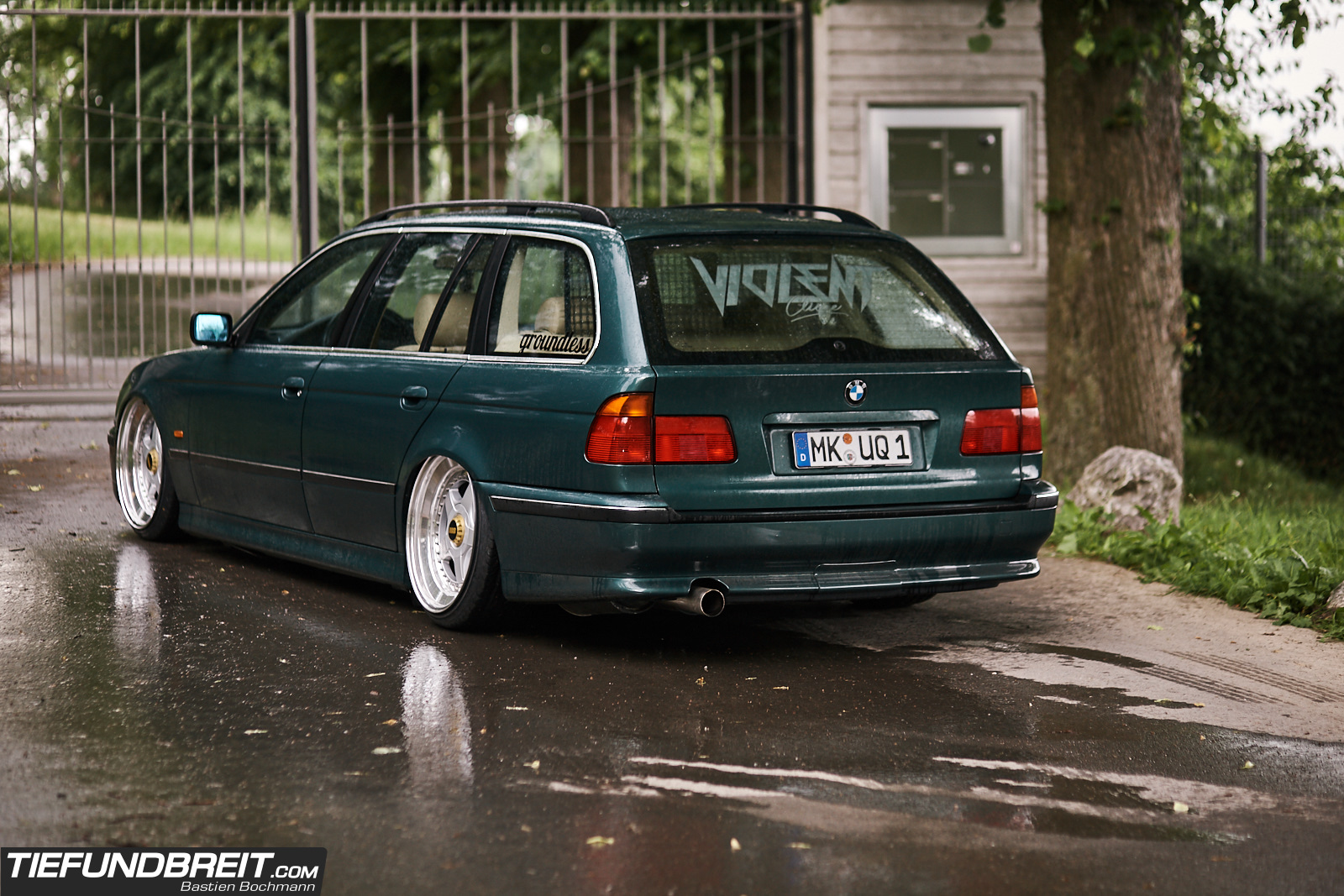 Max showed some restraint when it came to deciding on what to do to the car's body – he purposefully left on the non-M bumpers and just gave the car a partial respray in the original colour. An easy task, seeing as he is a painter by trade.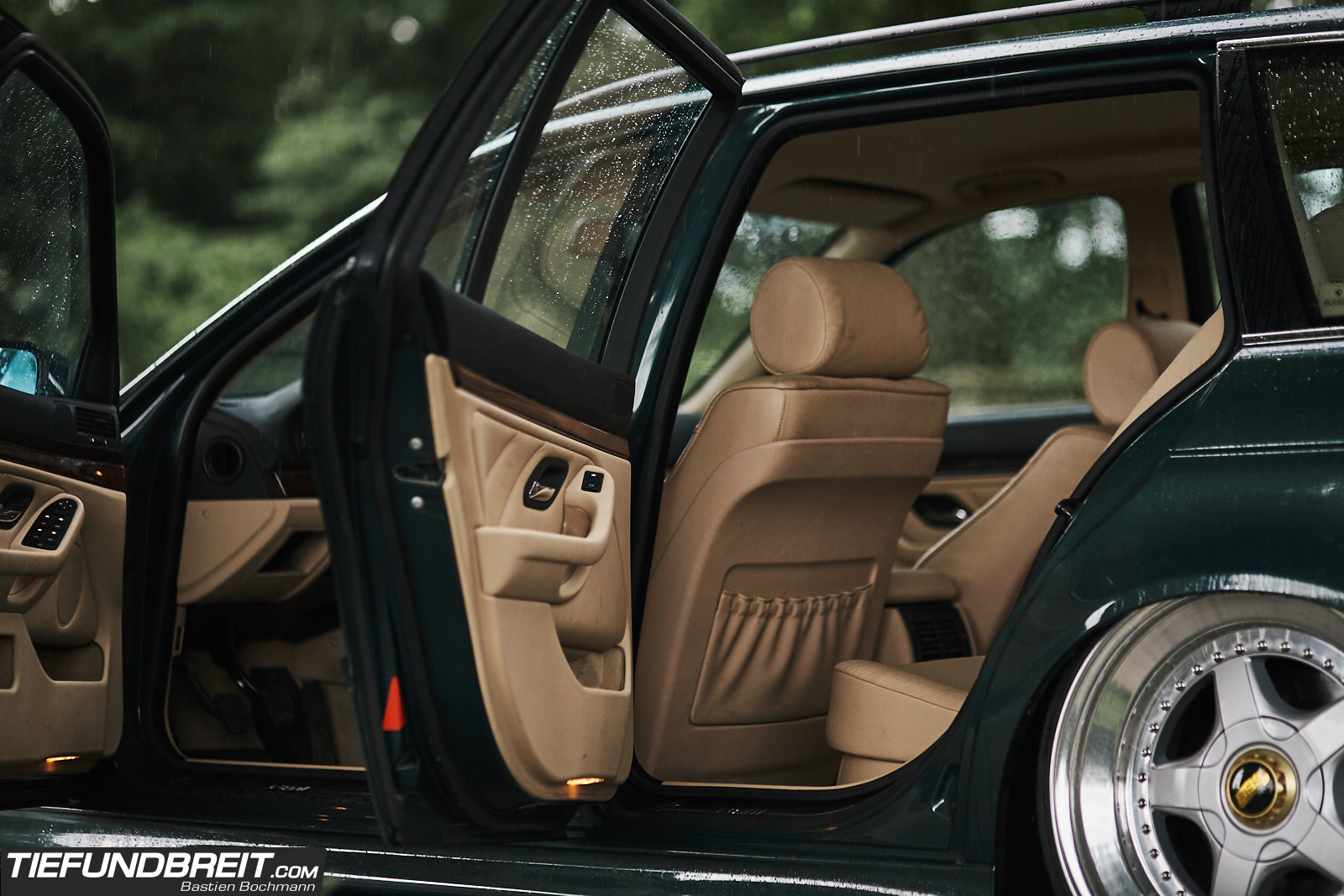 The interior is offset nicely against the green with a lot of tan leather. A workhorse this 5 was not – the interior is way too clean for that.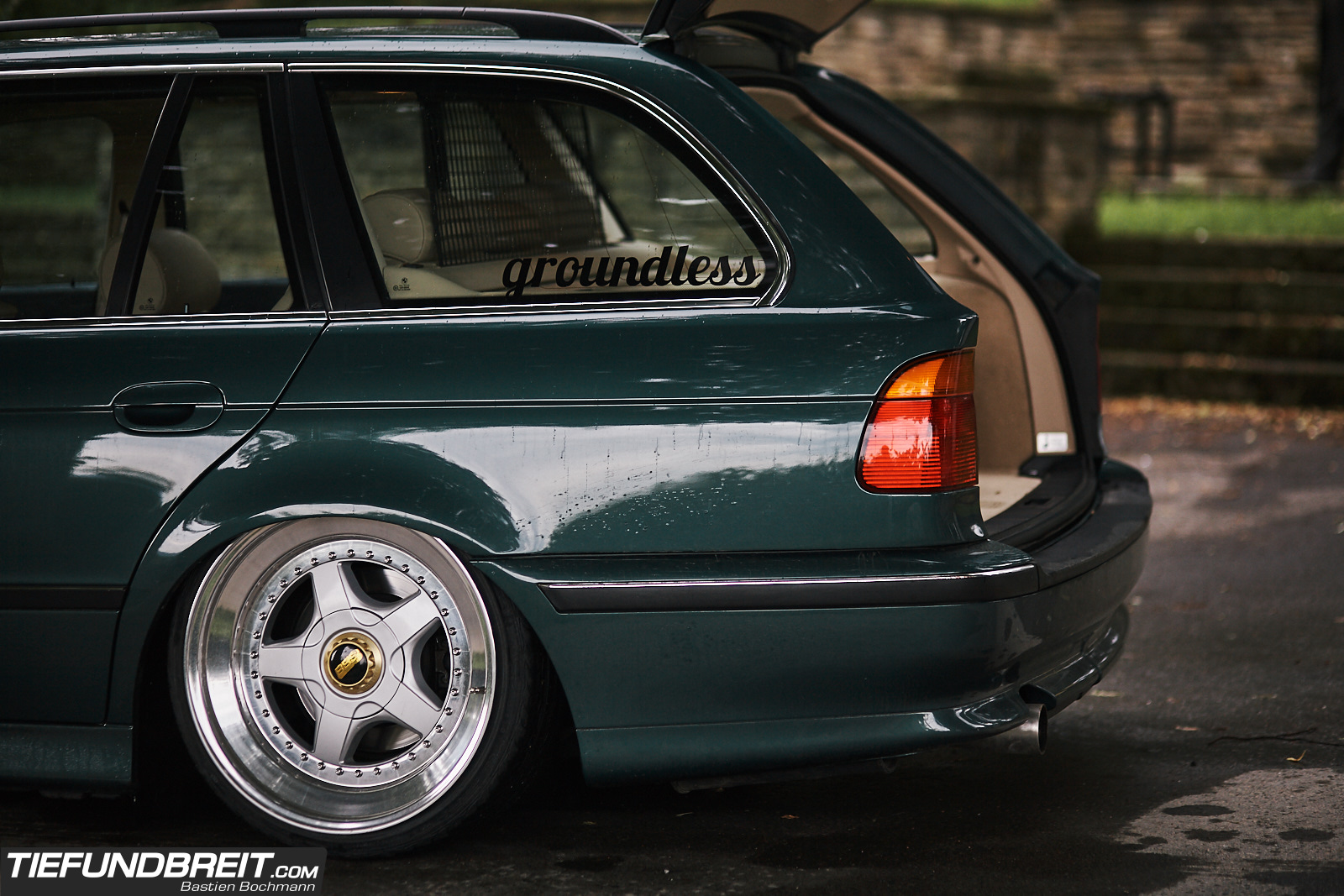 To drop it down to the ground, Max installed a Airlift 3P airride setup – which, I can assure you, rides amazing. Having owned two E39 Tourings myself, I'd even go as far as to say it rides better than stock.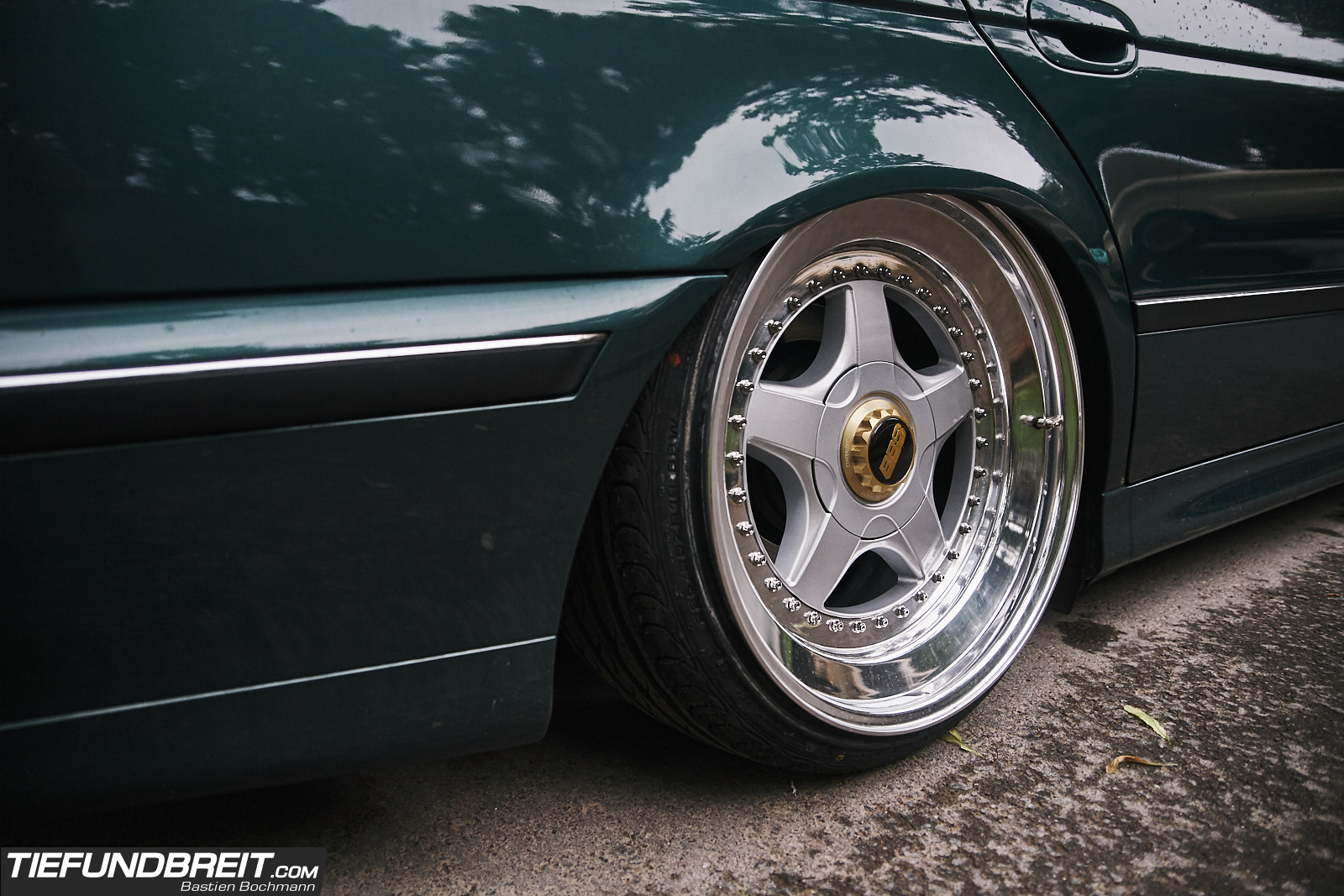 Of course, the center piece of the E39 are the wheels. What started out as a oldschool set of BBS RF in 17 inch received a major overhaul and they are hardly recognizable. The wheels measure a hearty 9.5 x 19″ ET6 now.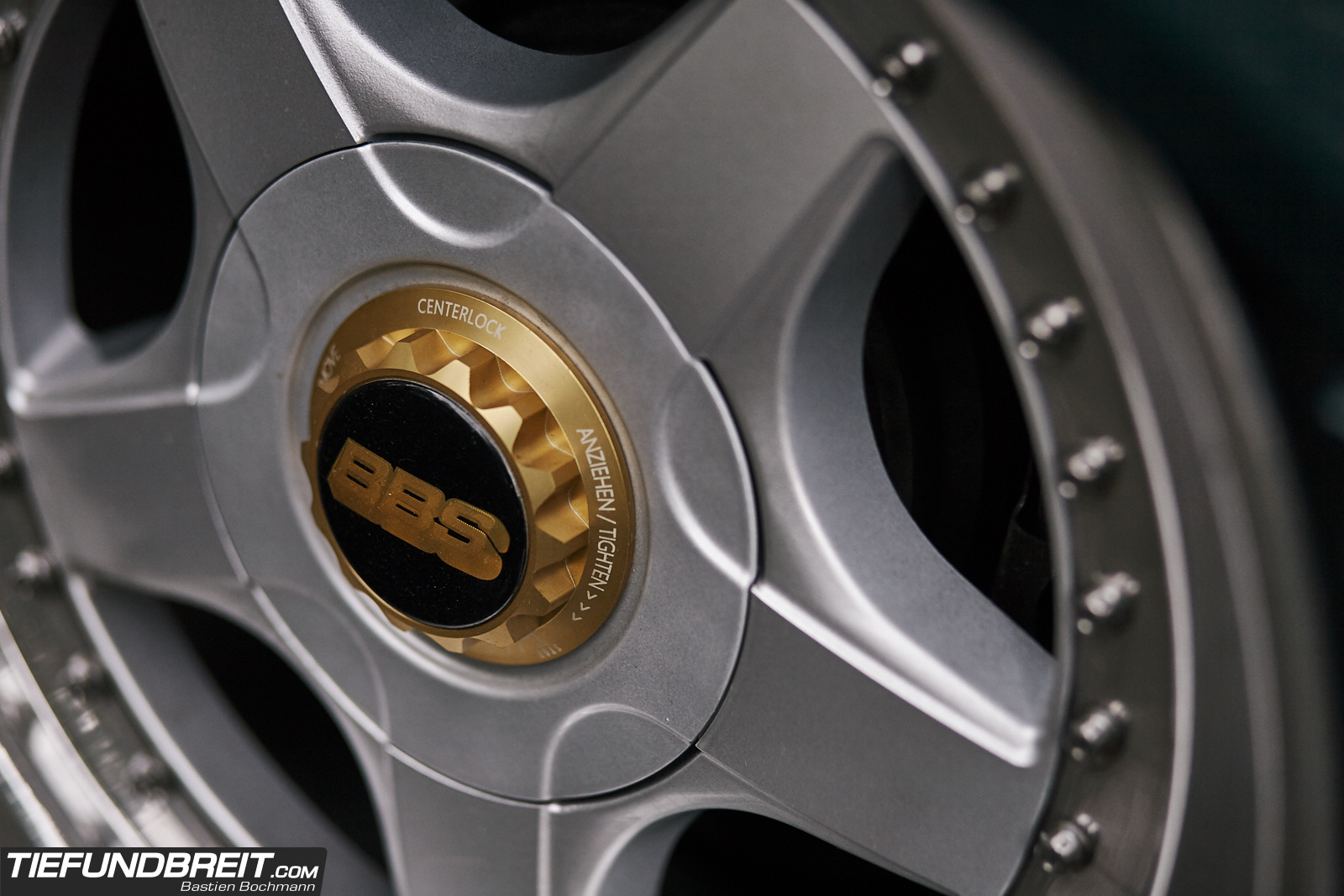 Max even created some custom center caps. The RFs left the factory with plastic caps, which max did not want. He had these custom center-lock style caps machined from aluminum and they definitely help to set them apart.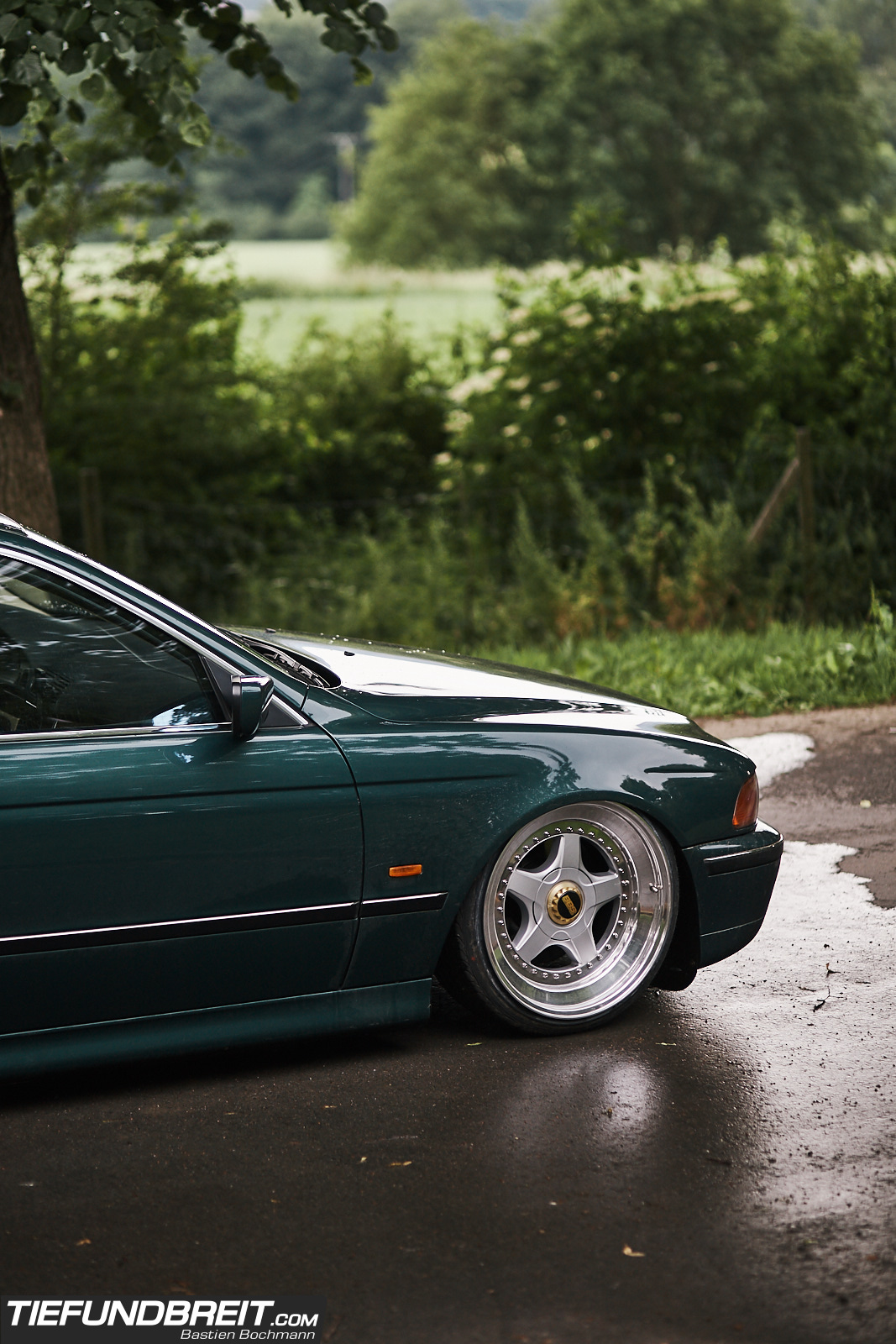 All in all, the car stayed quite simple – but nonetheless it has quite an impact. Max chose well with his modifications, keeping the elegant lines of the E39 and enhancing them. Well done!