My day job took me to Munich a few weeks back and it would be a crime for a car guy to be in Munich and not visit the BMW Museum. So I grabbed one of my trusty cameras and set out for a day filled with vintage BMW goodness.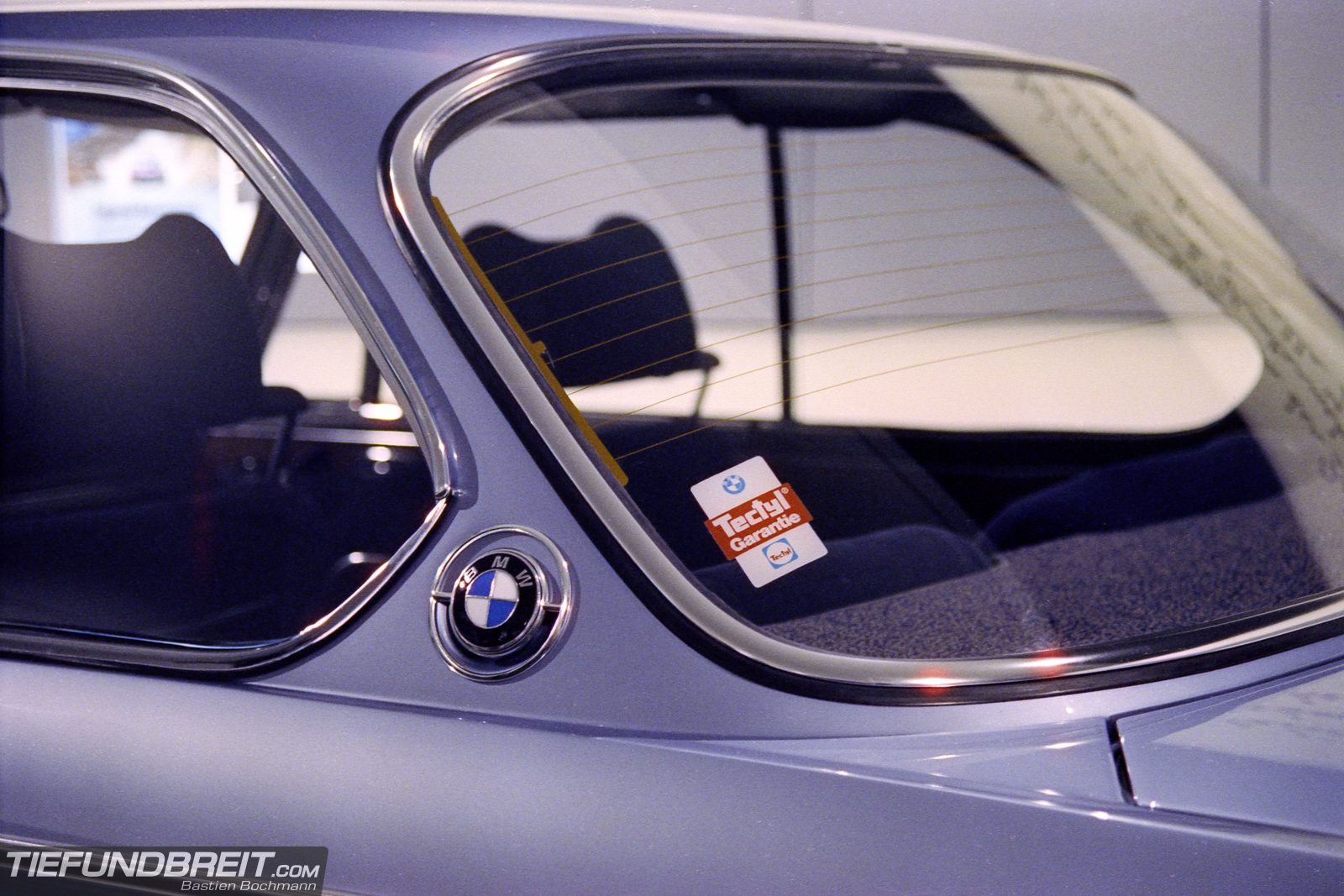 As I would be looking at vintage cars, I figured it would be nice to work with some vintage equipment as well and chose my Minolta 5000AF film camera from the mid eighties for the day. My choice of film fell upon the Cinestill 800T which I developed and scanned myself after I came home and I couldn't be more pleased with the outcome. It was my first time using the Cinestill 800T and it's a wonderful film, especially for indoor work.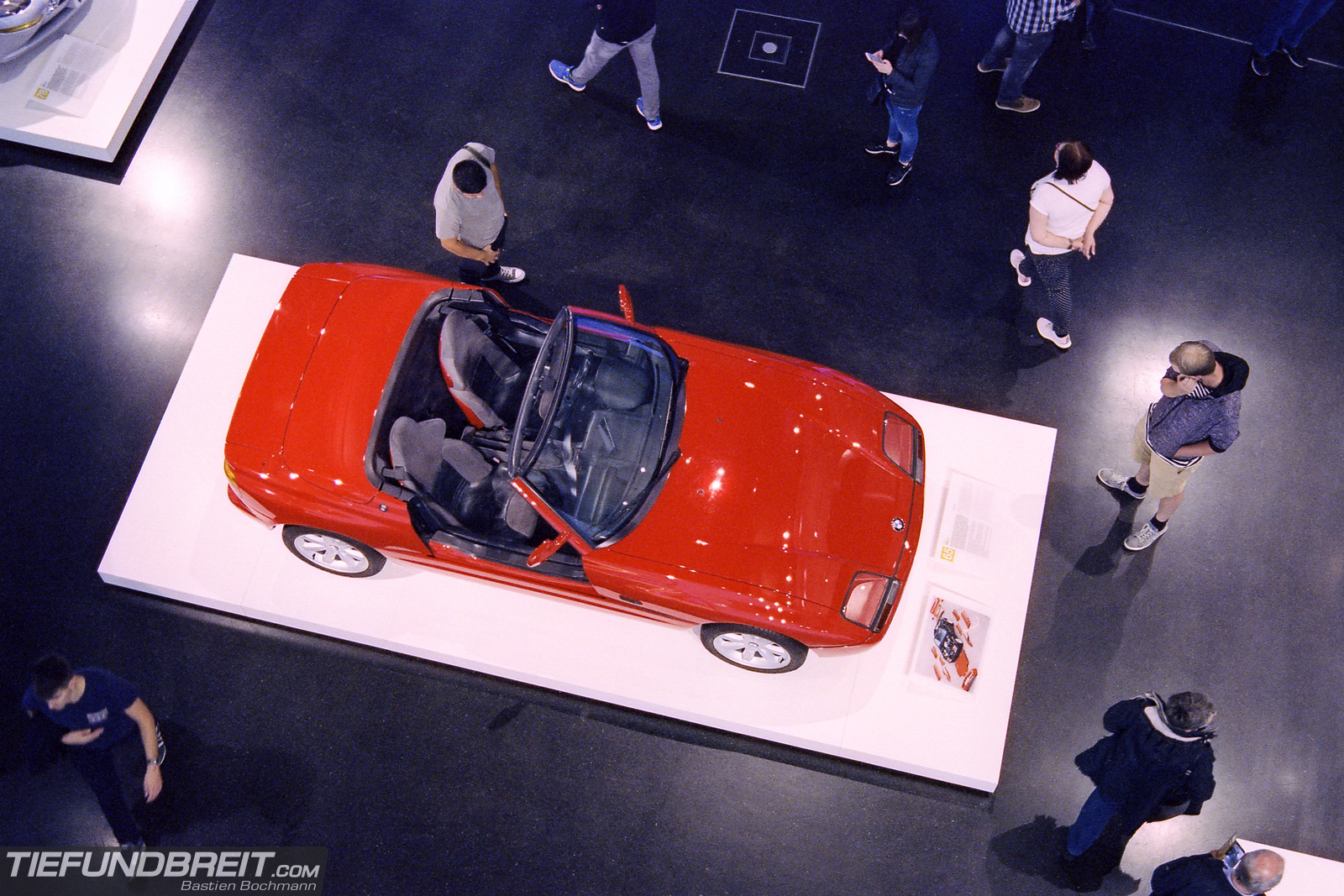 If you've never been to the museum, I implore you to go there! From the outside it looks relatively small and you assume it's just this round-ish blob next to the BMW HQ. In reality, the museum sprawls outwards in the basement below the buildings and has a very interesting and modern layout with multiple floors and a lot of walkways from which you can look down on lower floors.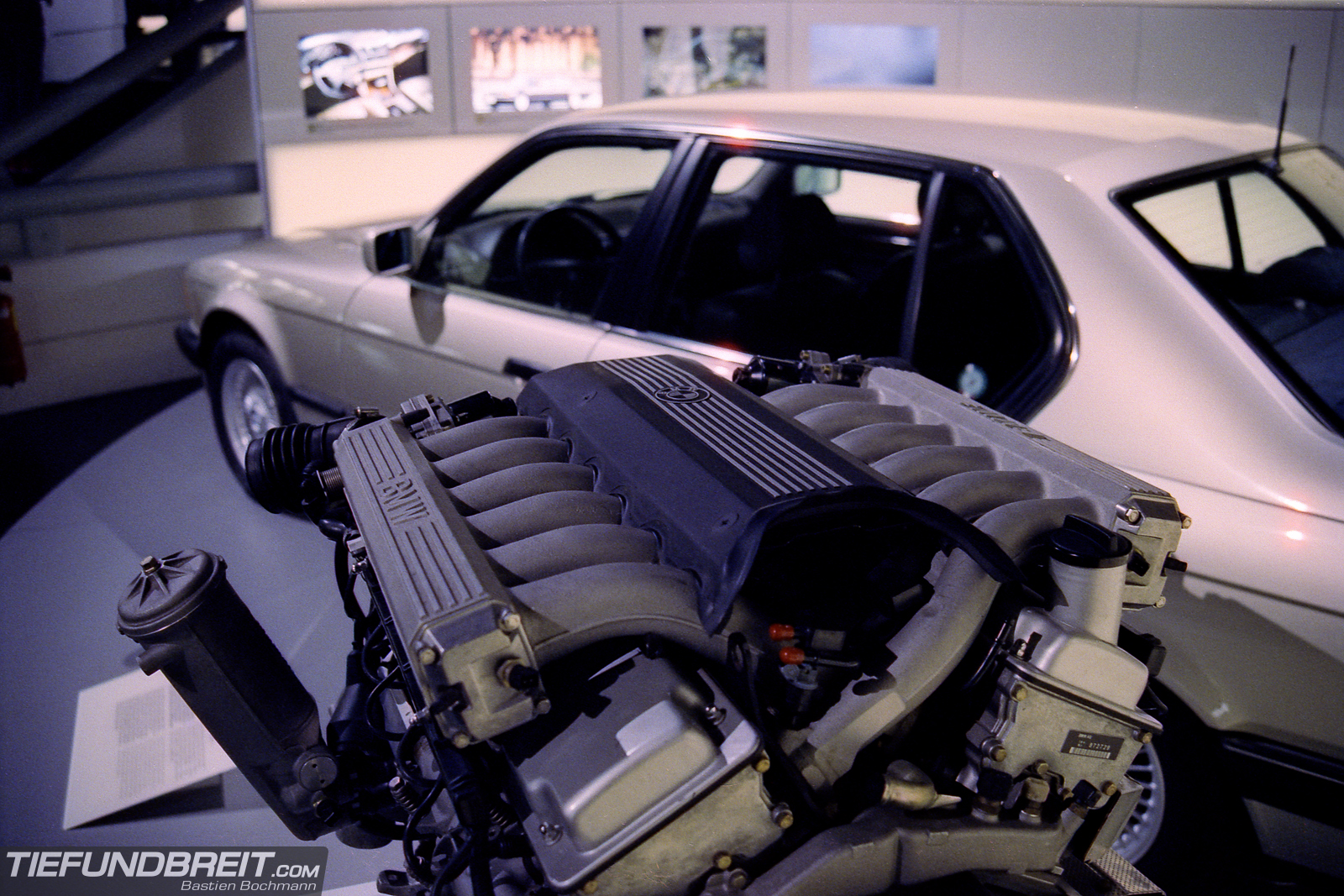 One of the first exhibits that stopped my in my tracks was the E32 750iL with the V12 engine sitting next to it on a pedestal. I personally have a huge love for this bodyshape and coupled with a V12 it's a dream of mine to own one someday.
Speaking of engines – there are practically engines everywhere you look. Although that shouldn't come as a surprise, considering BMW stands for Bayerische Motoren Werke. And it isnt't all car engines, either. There are a lot of huge plane engines as well like this one.
Interesting concept car from 1991 – the BMW E1. A first look at electric cars from 26 years ago. If you look closely, the headlights look awfully close to those later found in the early model E38 7-series.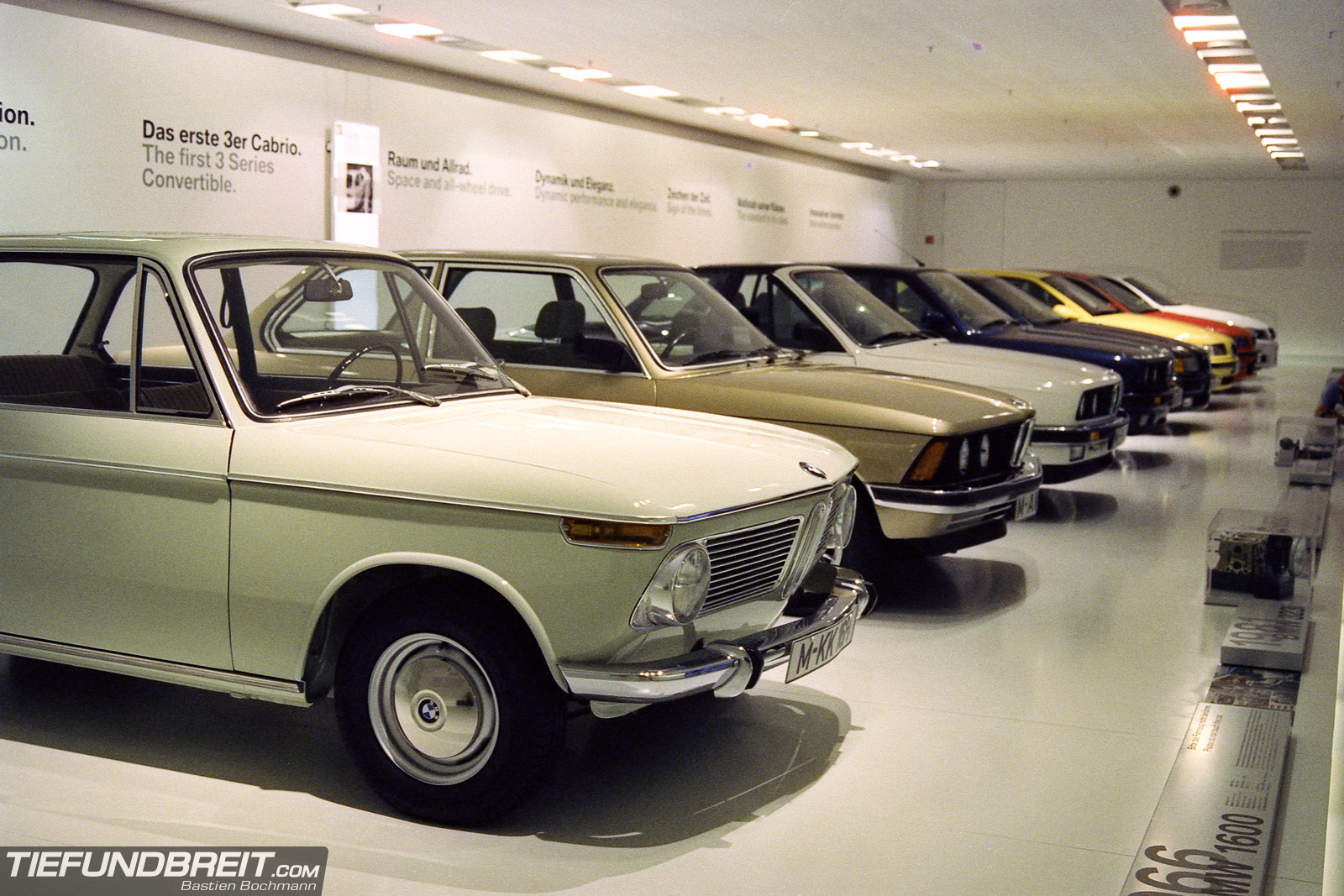 A whole row of BMW's compact class, the 3-series. Starting with a 1966 BMW 1600 and reaching up towards a E9x model. Personally, I was very pleased about the two E36s in the row. Having been an E36 owner for nearly a decade, seeing these in like-new spec always puts a smile on my face.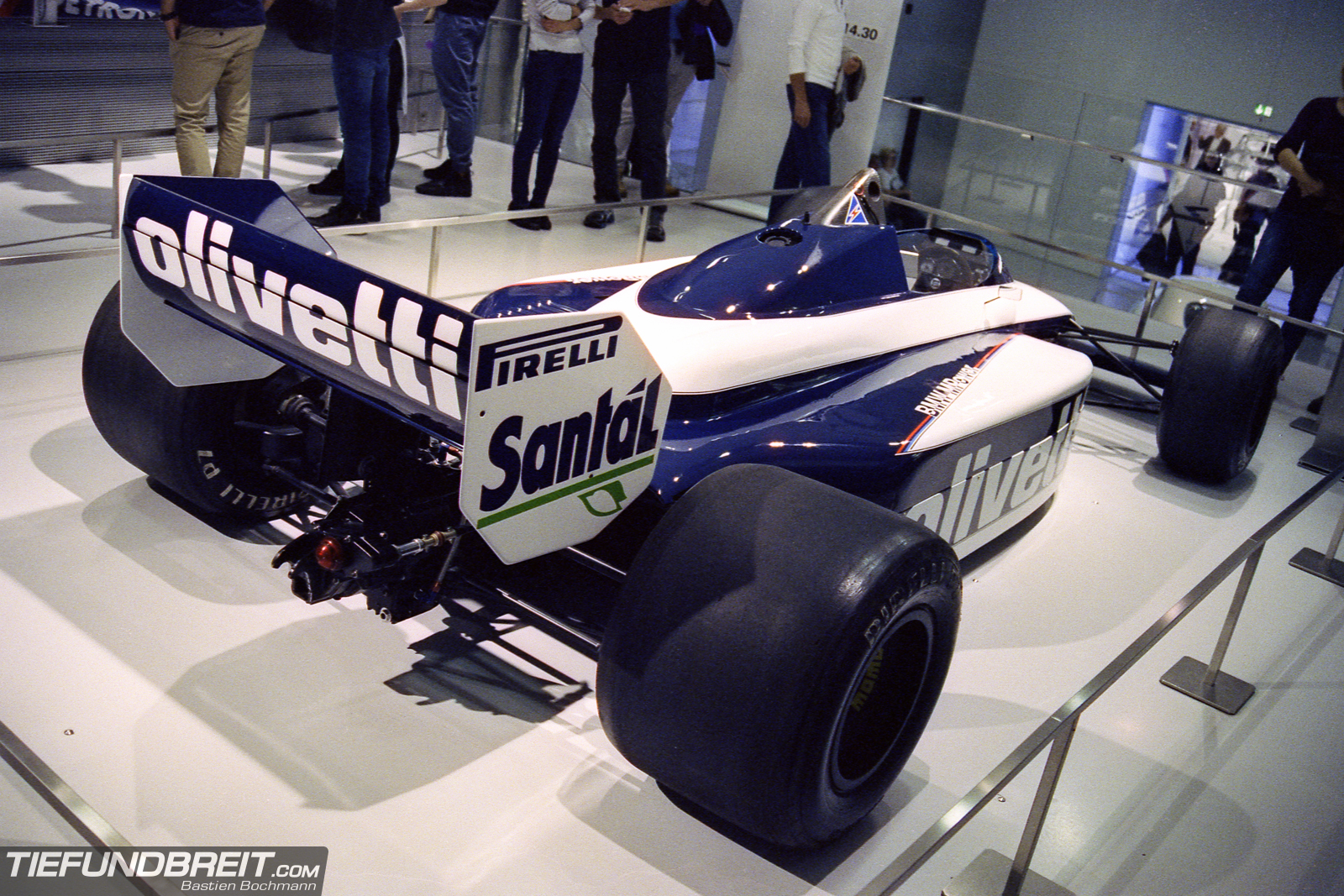 With it's rich motorsports history it's a given that there are lots of race cars in the museum. Seeing a formula 1 car from the 80's up close is certainly something you don't get to see very often.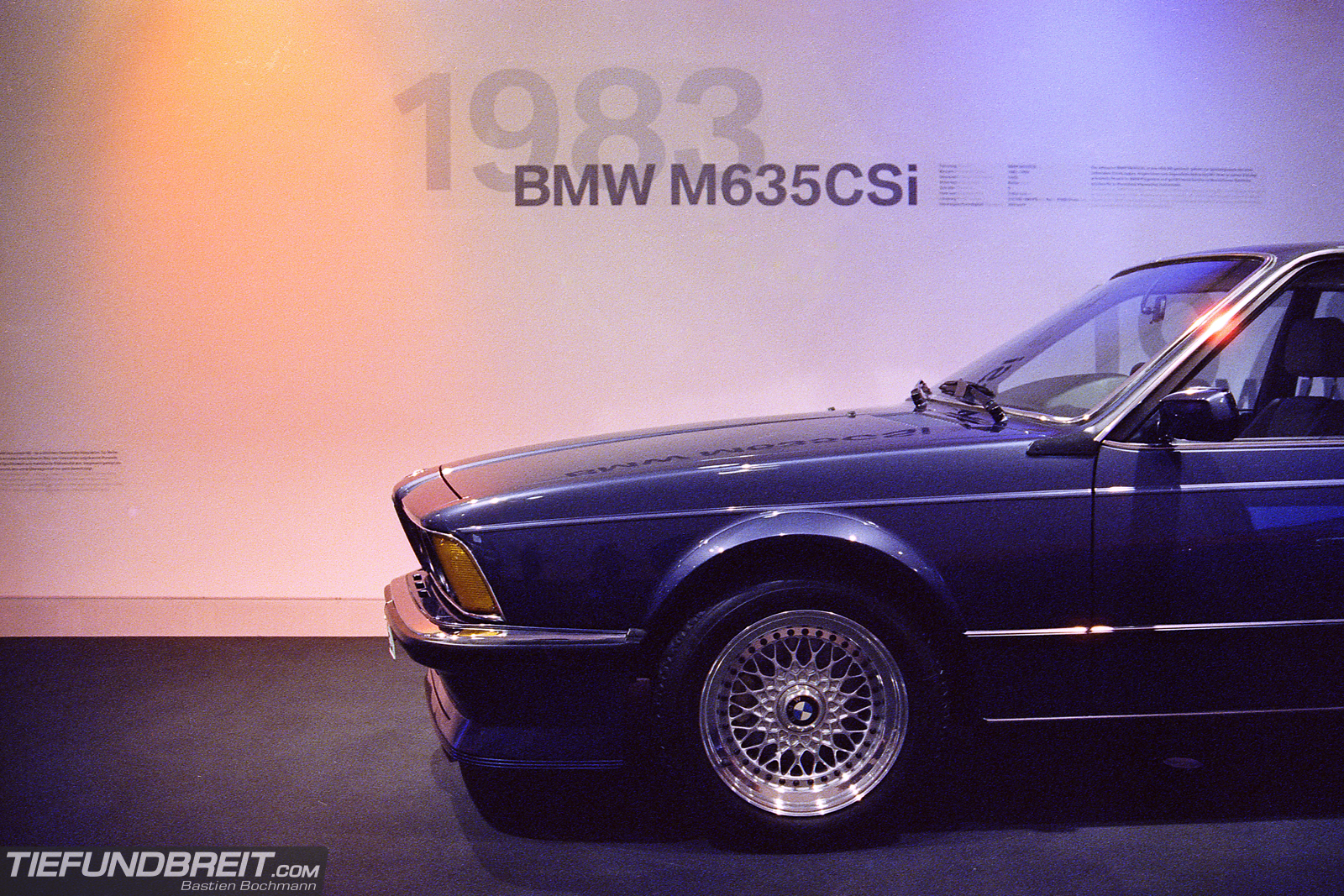 A few years back a friend of mine owned a 635CSi – not a M model, though.  I got to drive that car a few times and I honestly have to say the E24 has become probably my favourite BMW of all time, at least if you only look at road cars – nothing will ever beat the M1 Procar. If I ever win the lottery, first thing you'll see me doing is buying the cleanest M635CSi I can find.
The legendary BMW 3.5 CSL – also called Batmobile due to it's massive bodywork and wings.  These cars were built for Group 5 racing in the 70ies. As a lot of race cars from this era, it's stunningly beautiful while also bristling with pure brutality.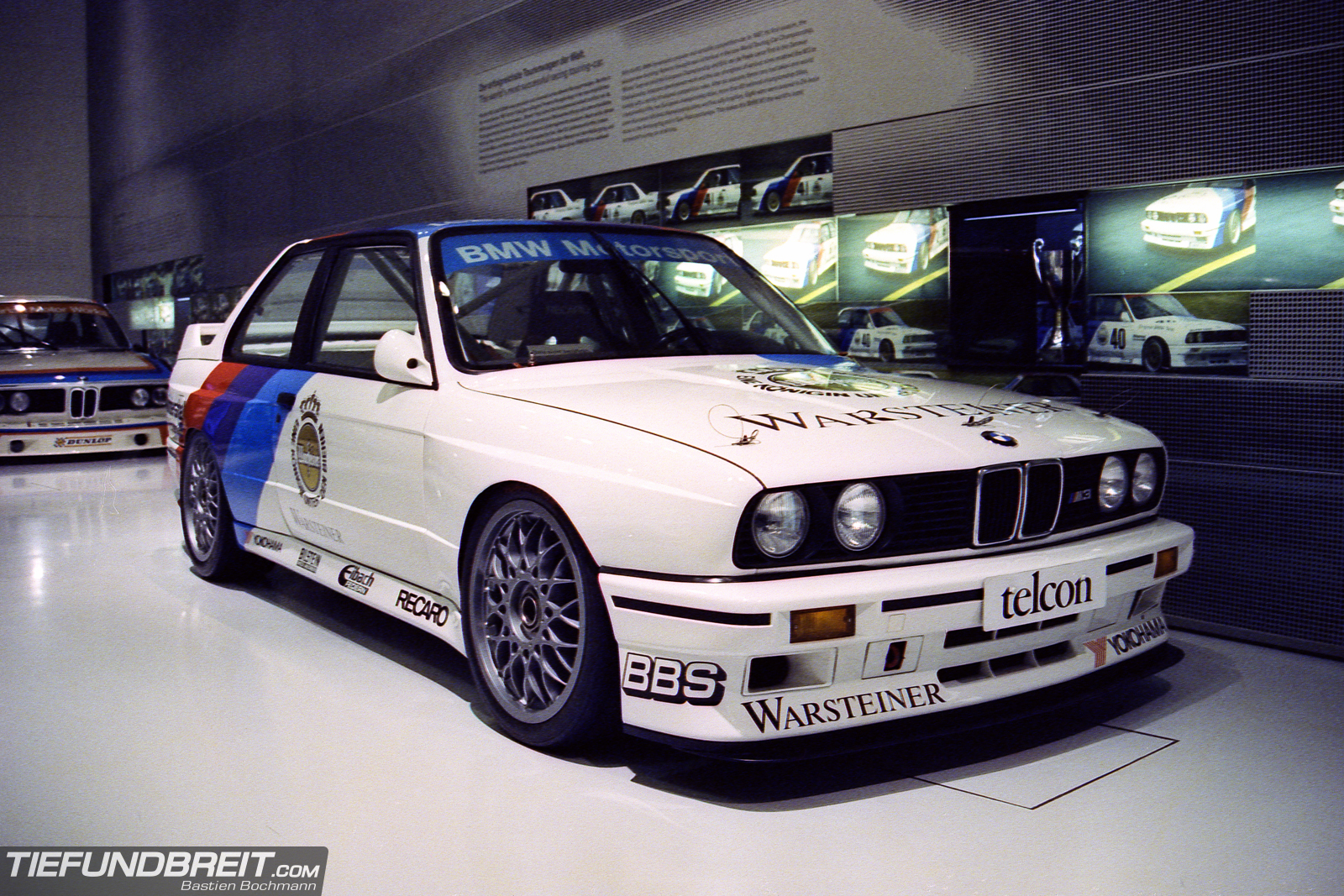 When BMW created the M3 for the DTM back in the 80ies, I don't think anyone expected the legacy and cult following that it has today. It became the most successfull touring car of all time. And it still look breathtaking today!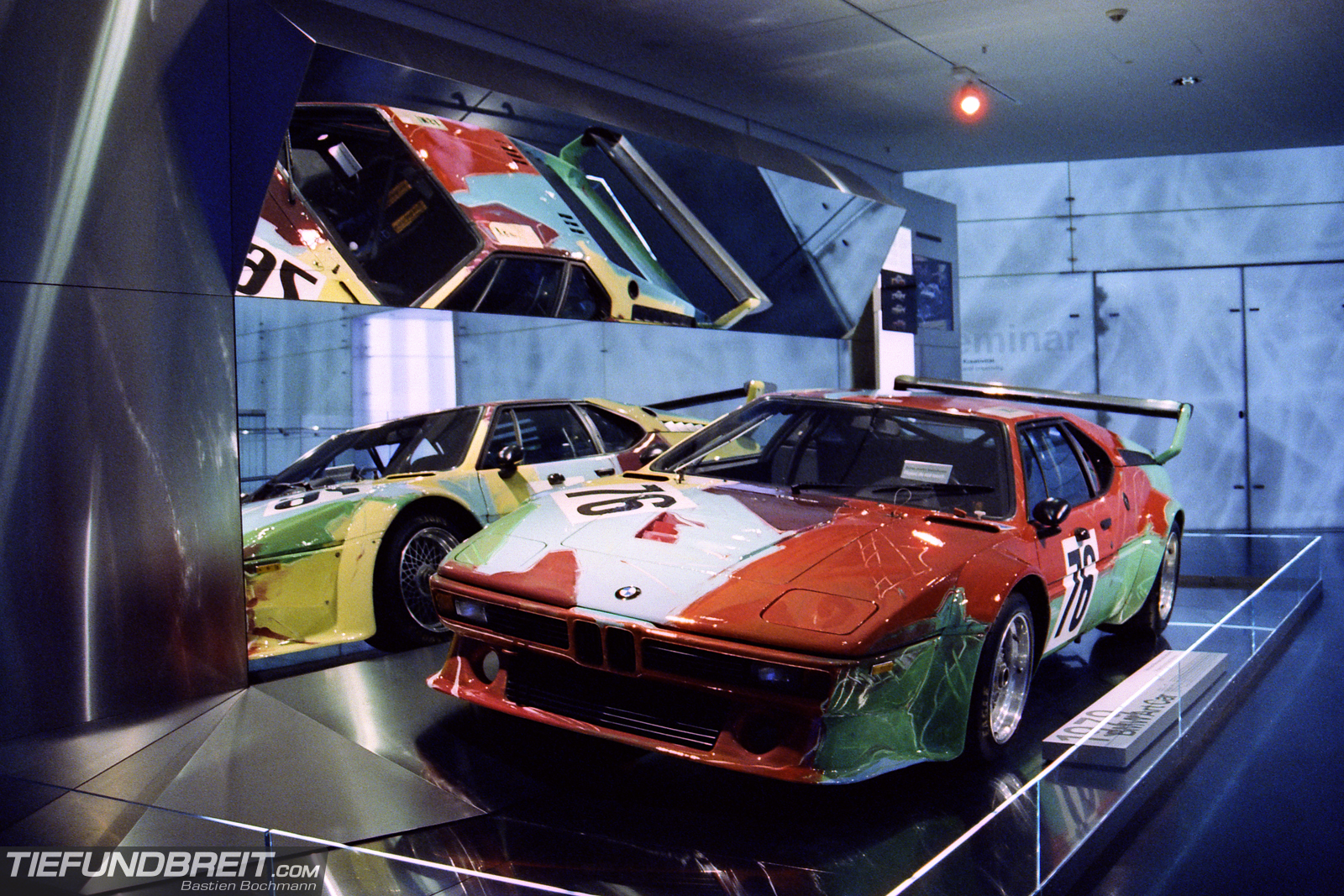 However, I think my favourite car in the musuem is the BMW M1 as painted by Andy Warhol. The car was entered in the 24 Hours of Le Mans  of 1979 and piloted by Winkelhock, Poulain and Mignot and finished sixth overall. The M1 has such an iconic shape and with the Procar body, which this Art Car was clad in, it is without a doubt my favorite car in the world. I admit that I may or may not have experienced heavy breathing when I saw this car.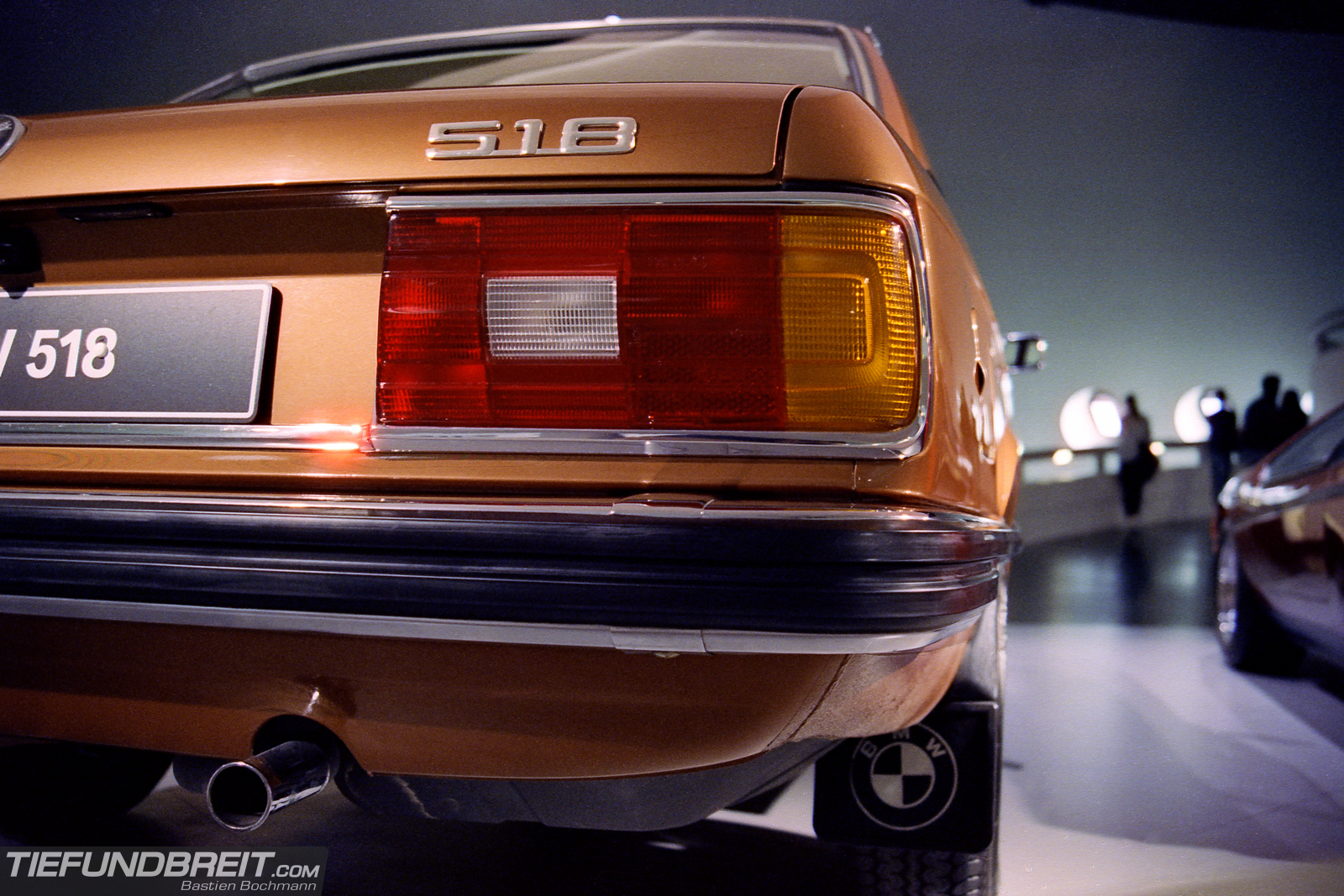 I will leave you to enjoy the rest of the gallery of my highlights of the museum and I urge you to go take a look yourself should you be in Munich someday! The exhibitons are always changing and so there is always something very interesting to see! I for one applaud BMW for curating such a fine museum and keeping it's heritage alive for the following generations.