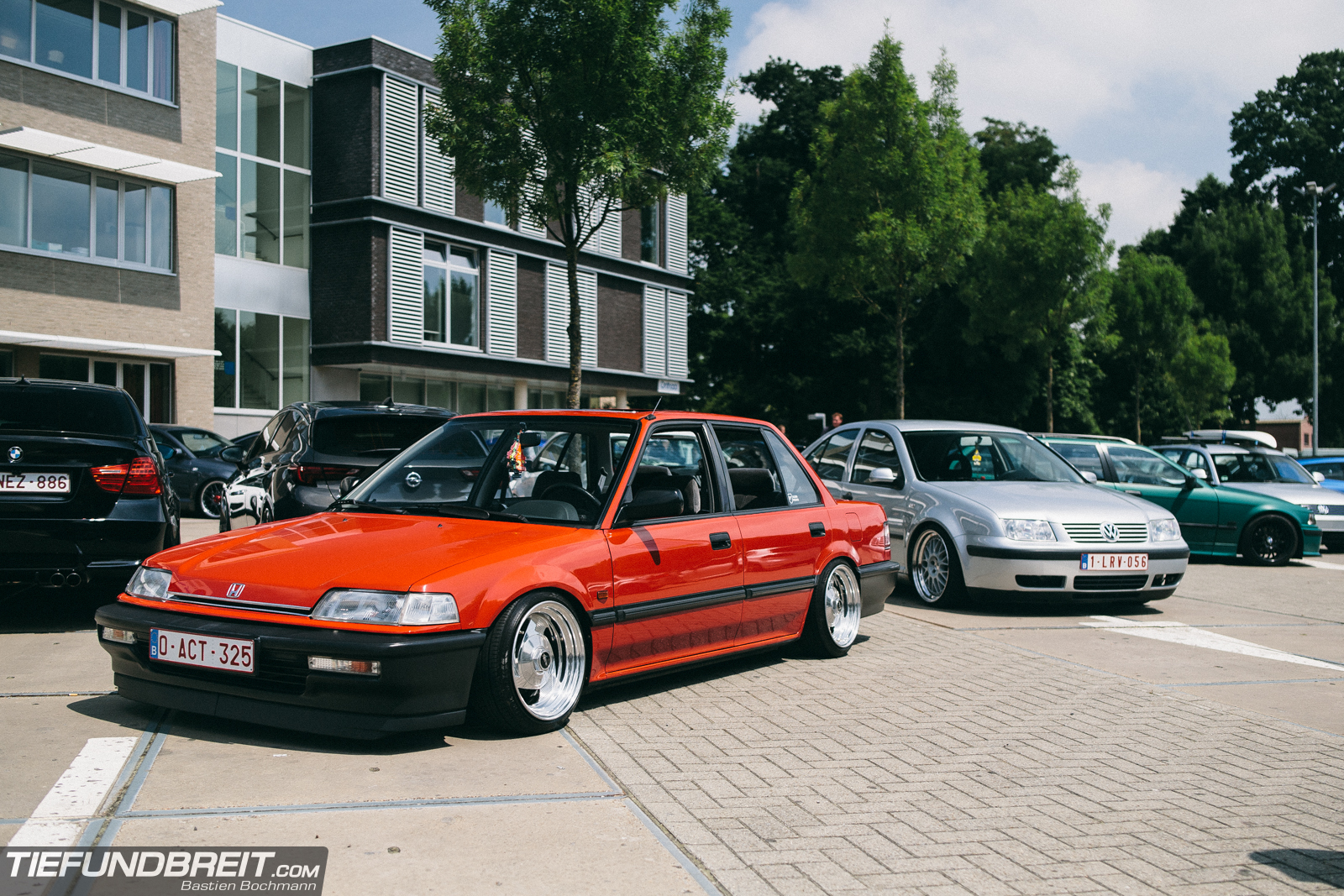 I only heard about this show called Dropped At The Border in Belgium when a friend invited me to tag along – I have to admit, I'm quite out of touch nowadays with current scene events. I just don't have the time for these things I used to… that said, I'm very glad I tagged along. The show was very cool and provided some amazingly unique cars.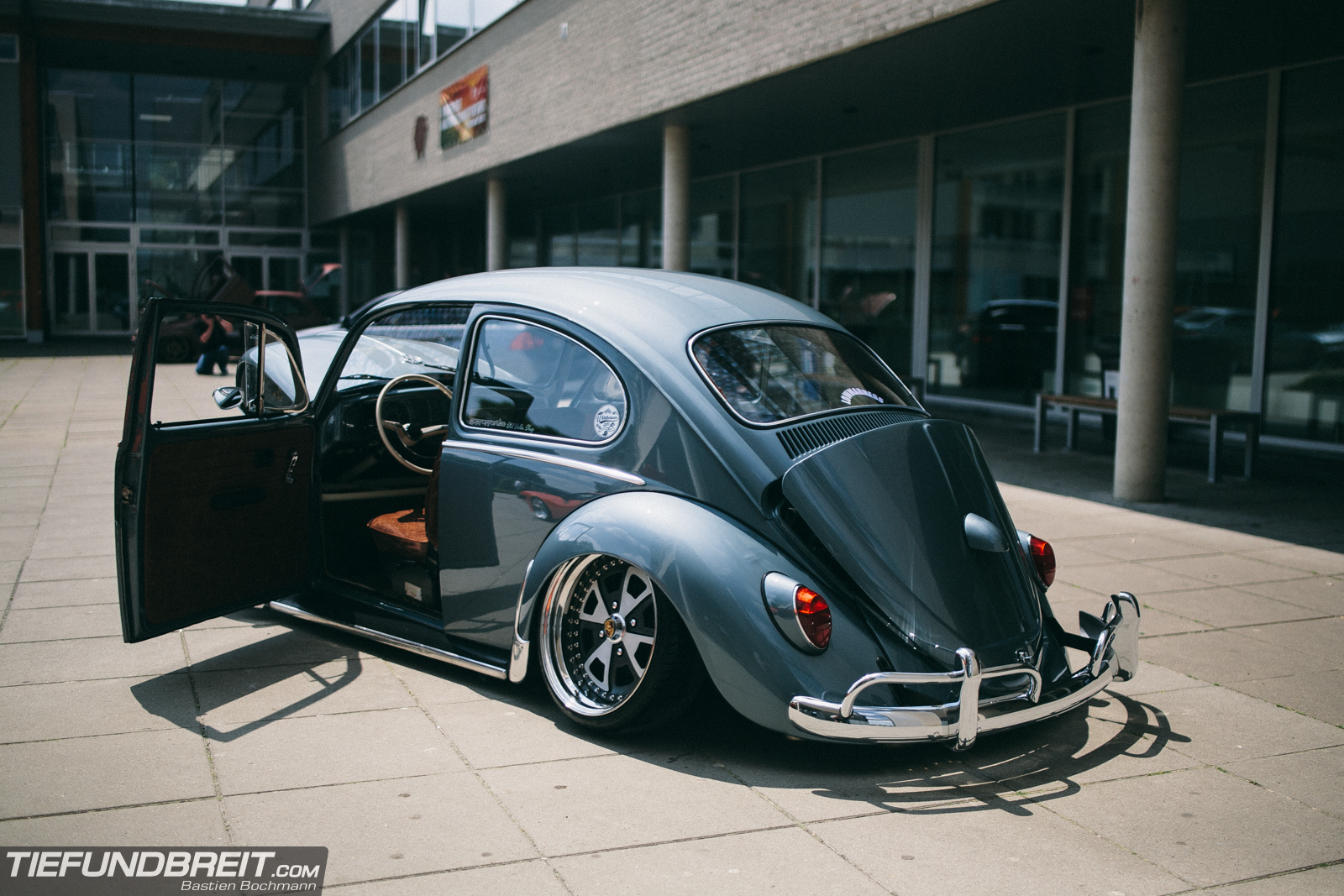 Variety was pretty big at the show, which I really appreciated for one. To give you an example, there were quite a few classics like this VW Bug…
… or this Opel Kadett on period correct ATS Classic 13-inch wheels.
Stuff like this mean looking Lexus made for a stark contrast to the classics.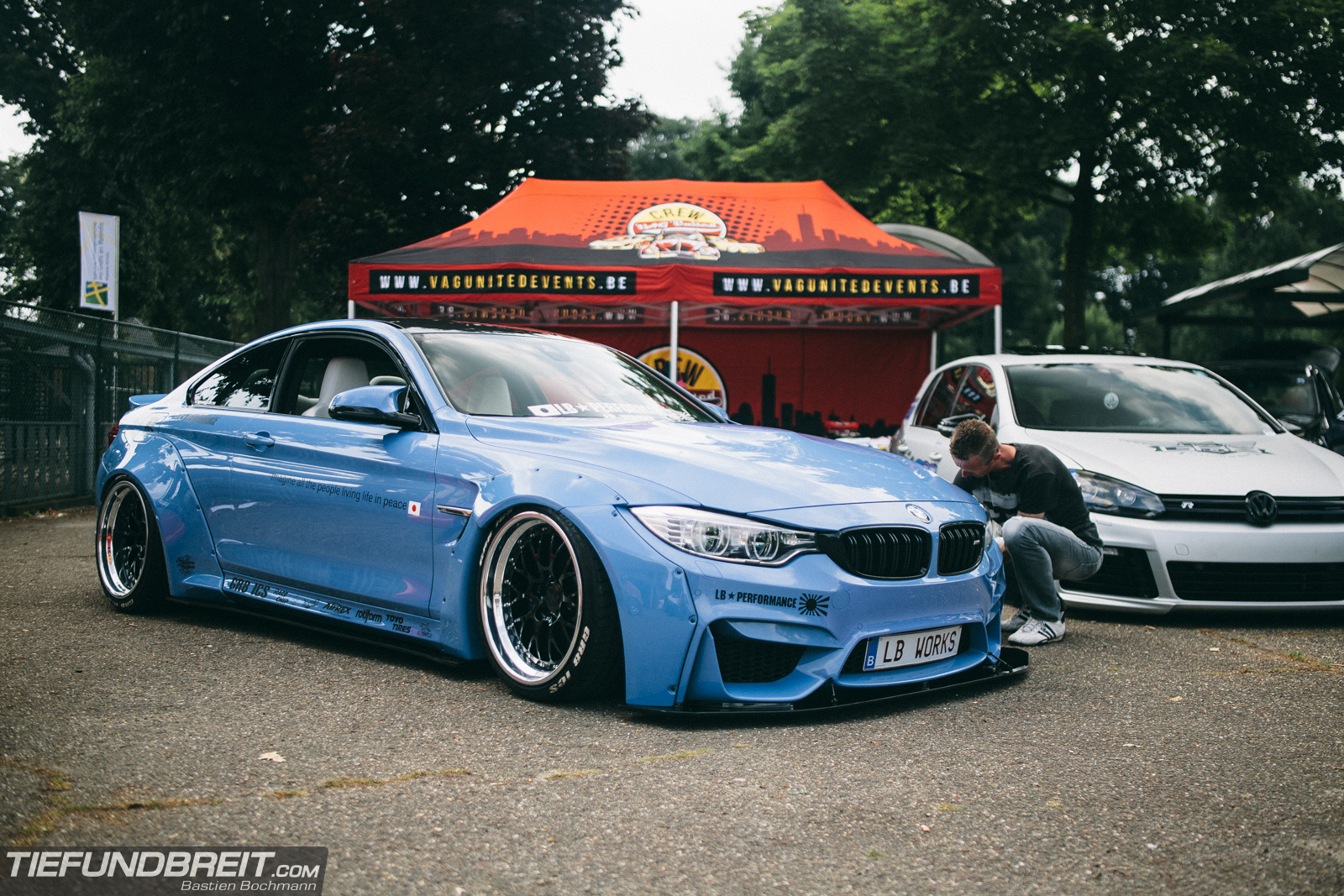 There was even a Liberty Walk M4 – I know some people are quite tired of seeing overfenders, but I for one like the look.
Another member of the overfender gang was this Nissan Silvia S14 built by Tofugarage, sporting the Rocket Bunny Boss kit. There's not too many of these here in Europe!
This Mercedes 560SEC on the other hand kept things simple – just a drop and some baller wheels. Do you truly need more? Not on this car.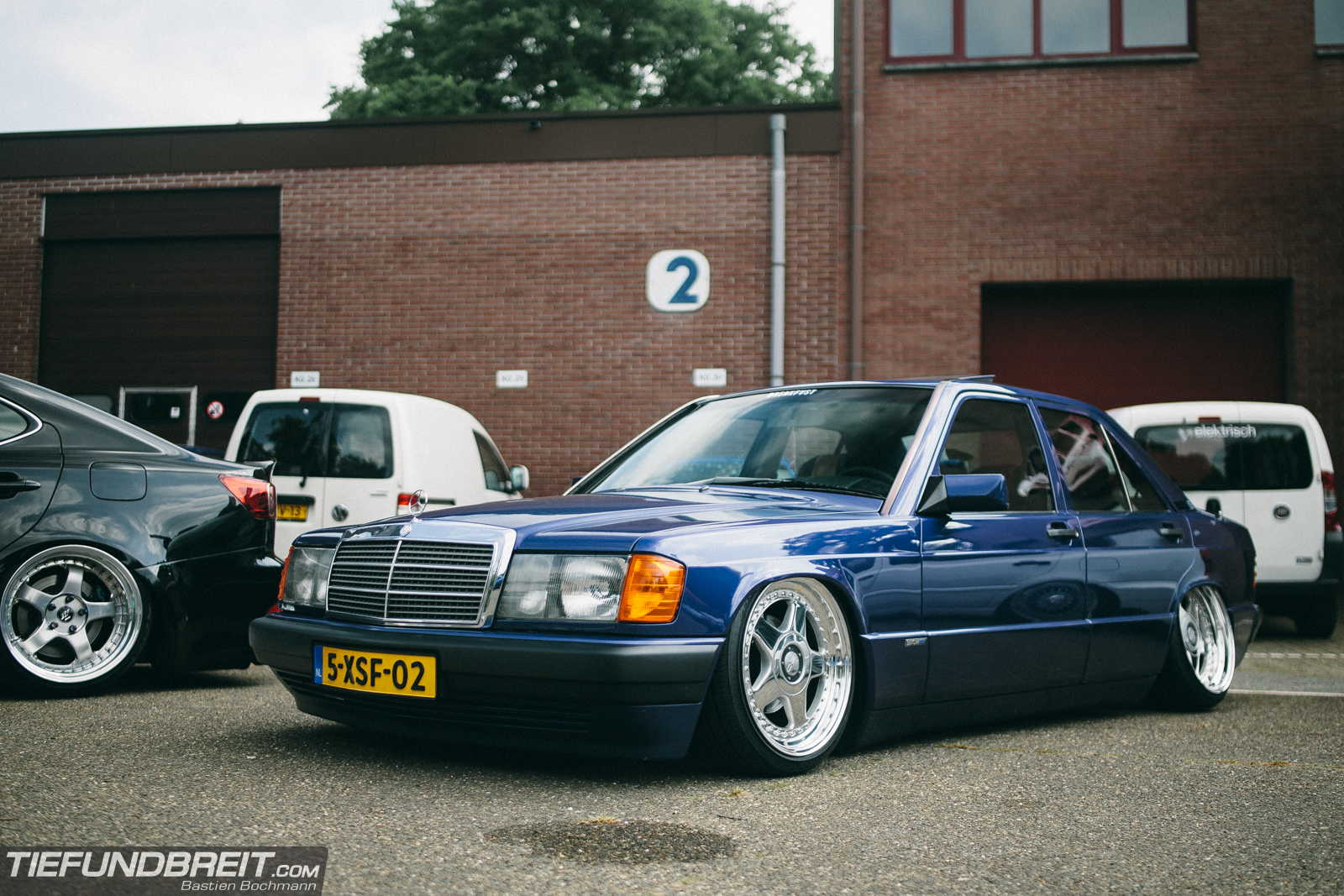 Another quite simple showstopper was this airbagged Mercedes W201 on some shiny OZ Futuras.
Speaking of shiny wheels – I was absolutely in love with this red Honda Civic sporting some 90ies chrome three spokes.
Speaking of chrome wheels… now, you may think about this what you will but this was certainly a throwback to a different era. This thing, a Toyota Paseo I believe, looked like it came straight off the pages of a tuning magazine from the early 2000s.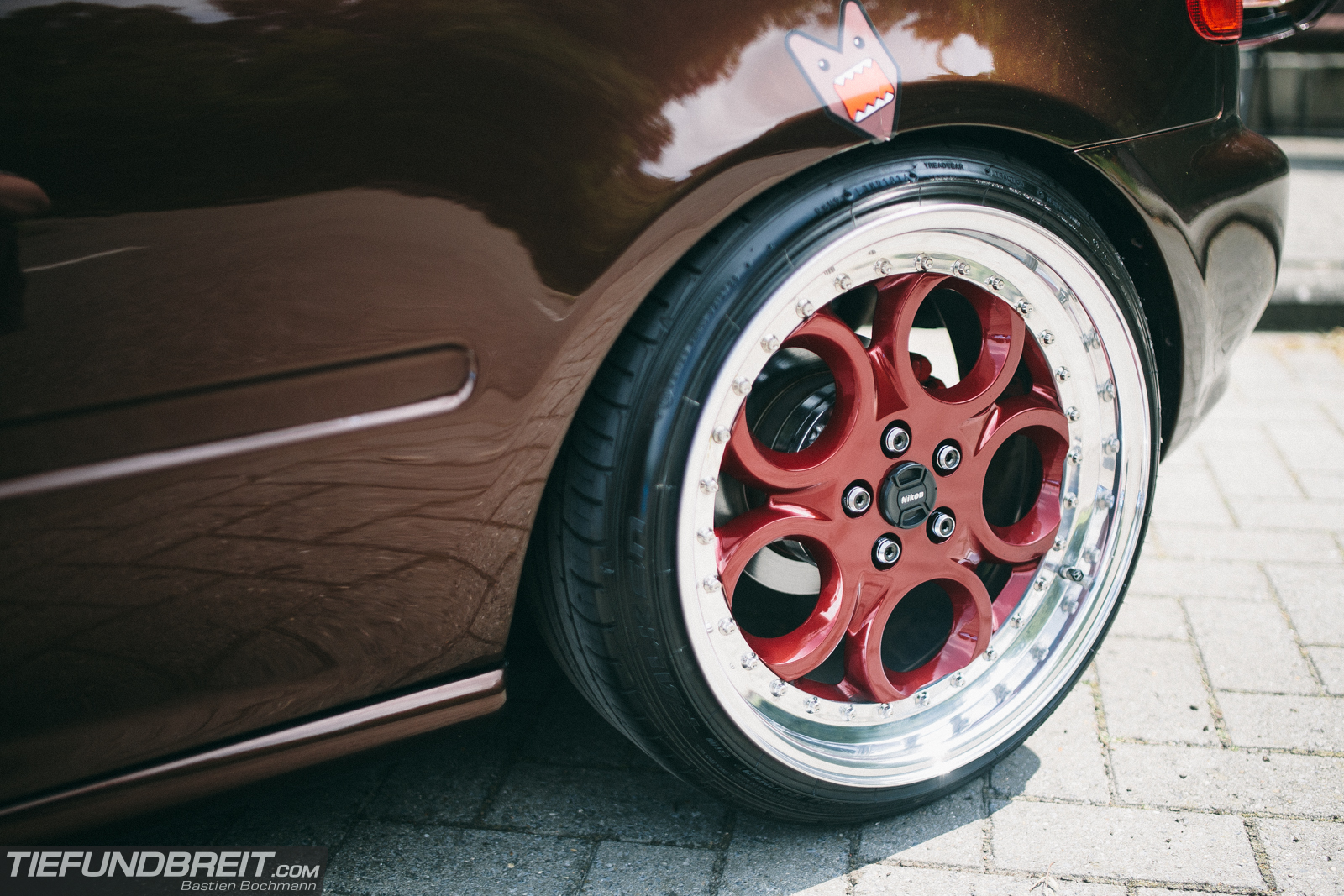 See the center cap? Know what that is? Yeah! A lens cap from a camera objective. That was a pretty fun detail.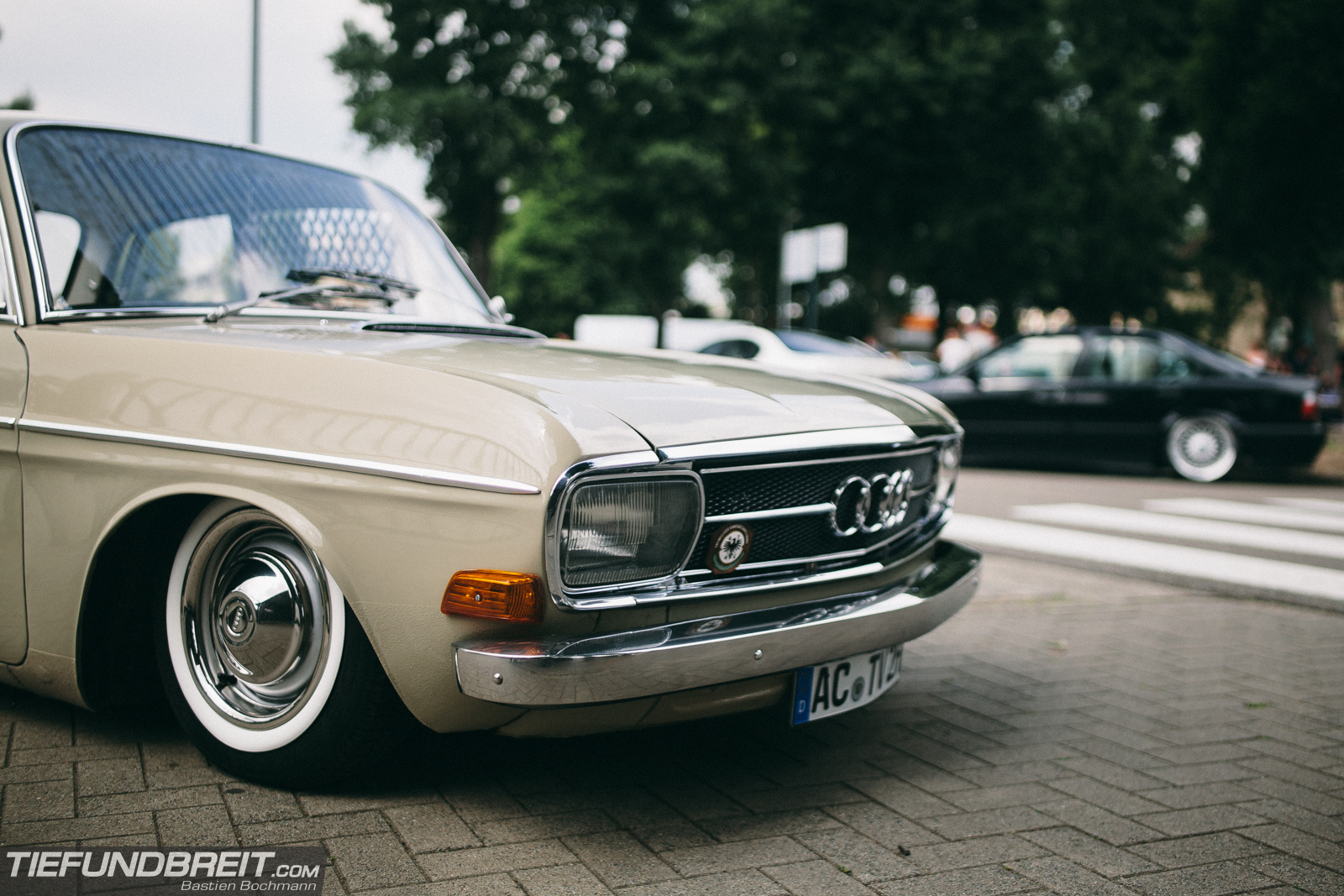 This Audi is another example of the simple school of thought. Great condition and a healthy drop, don't need much more.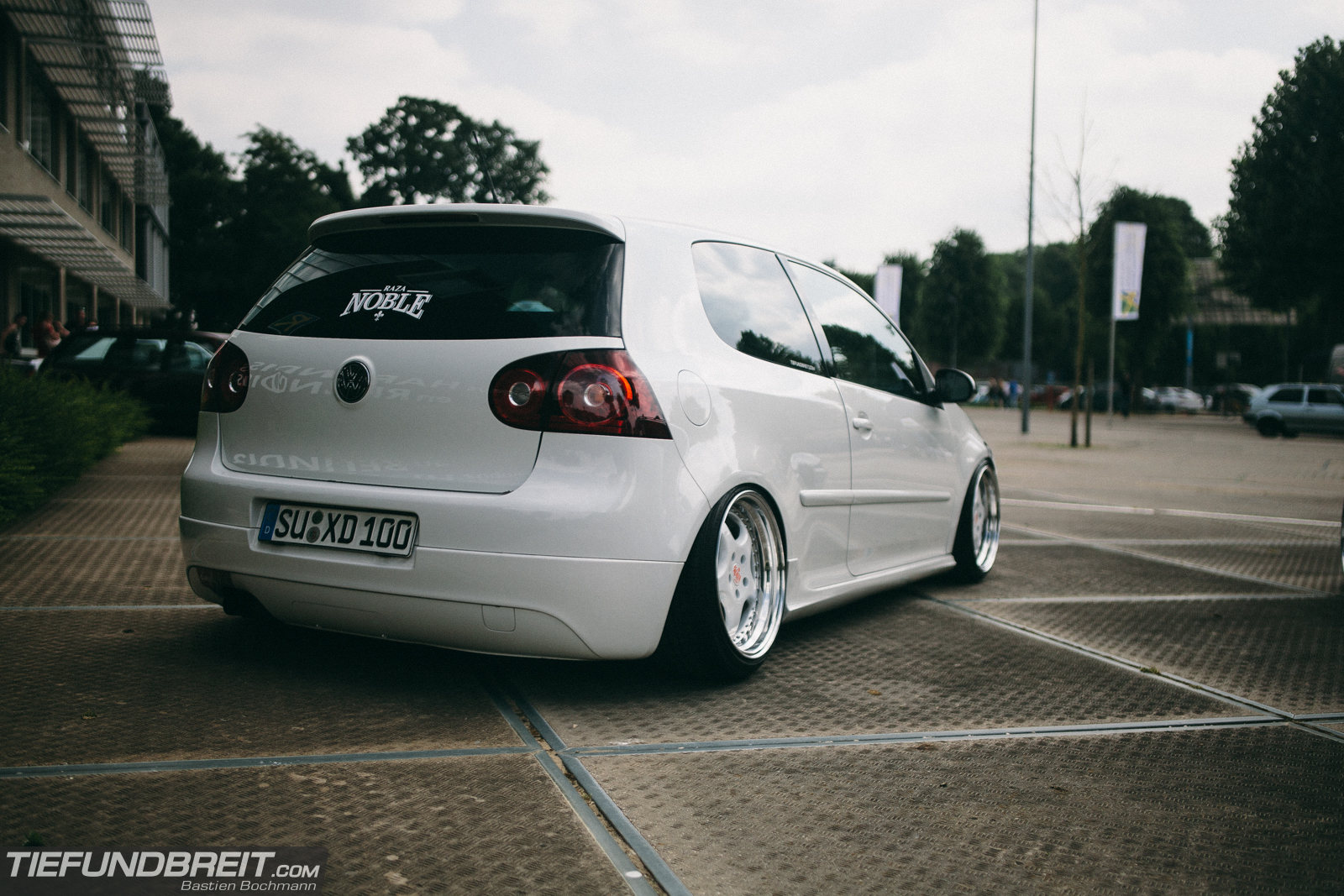 I've got a feature on this static Mk5 coming up, so stay tuned! And in the mean time, enjoy the rest of the pics.
-Bastien