Life can get hard and things can go wrong. Such as what happened with this feature. Shortly after I wrote my last article almost a year ago I meant to post the feature of this Mini. Life got in the way and the photos gathered dust on my hard drive. I promised Alex (IG: @rouge_stance), the owner of this Mini, that I'd post his Mini soon.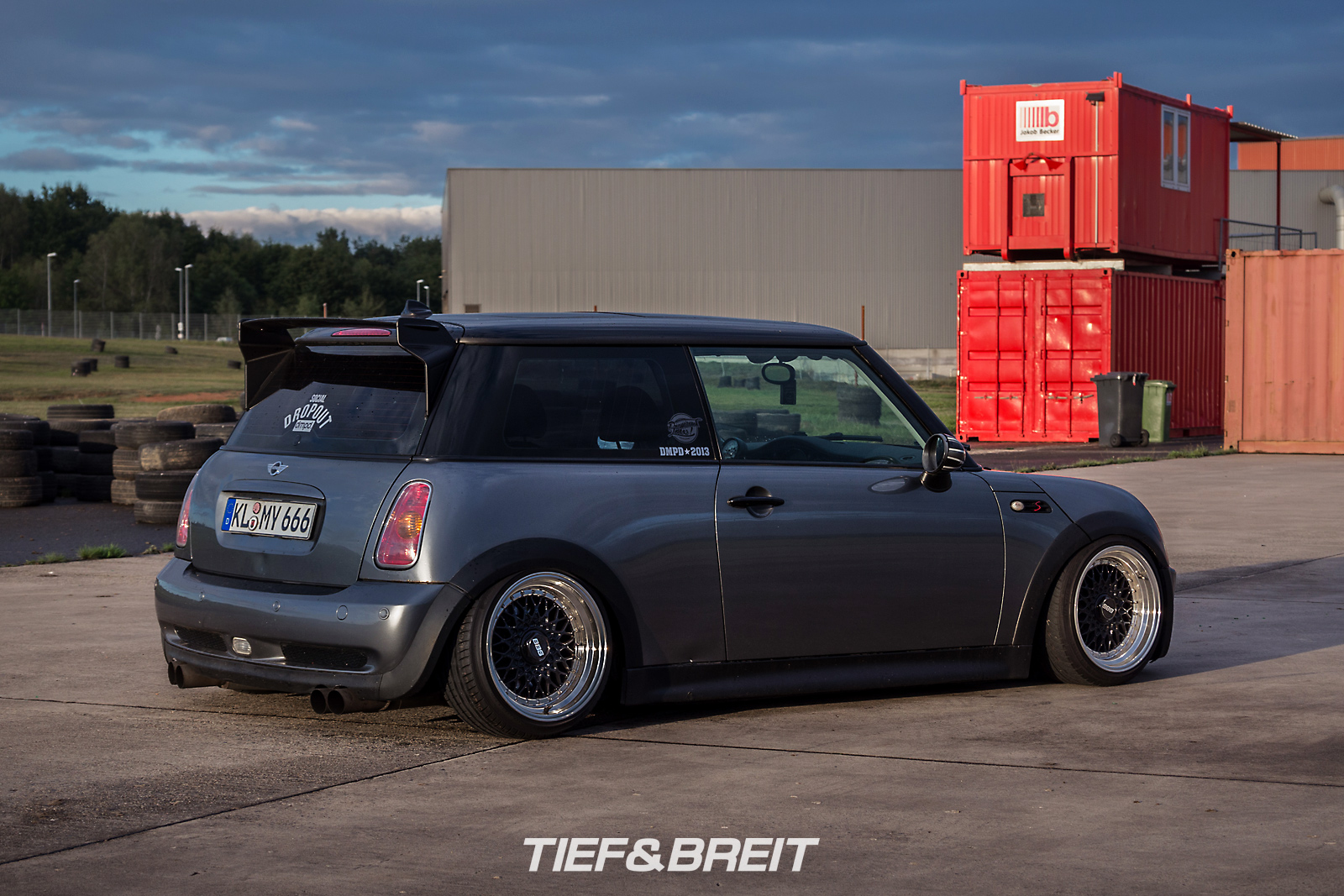 Seeing how the car got totaled in an accident a few months ago, I figured I need to finally share the car with you. Having known Alex since what feels like forever and having spent countless hours wrenching together with him on the Mini, I was heartbroken when I heard of the accident. Alex was hit by a delivery car and pushed against the wall. Luckily no one got hurt in the crash, but the car was a total loss.
https://www.instagram.com/p/BNwaBbBBHJ2/
So, here's the last footage of the car in it's prime. He had the car sitting super low on coilovers while running a poking 16 inch wheel setup – the perfect combination for the Mini platform, in my opinion!
On the day of the shoot, we were very lucky with the lighting – it was one of the last nice days of autumn and we were rewarded by amazing golden light. This made for some dramatic views as the Mini was scraping all over the place.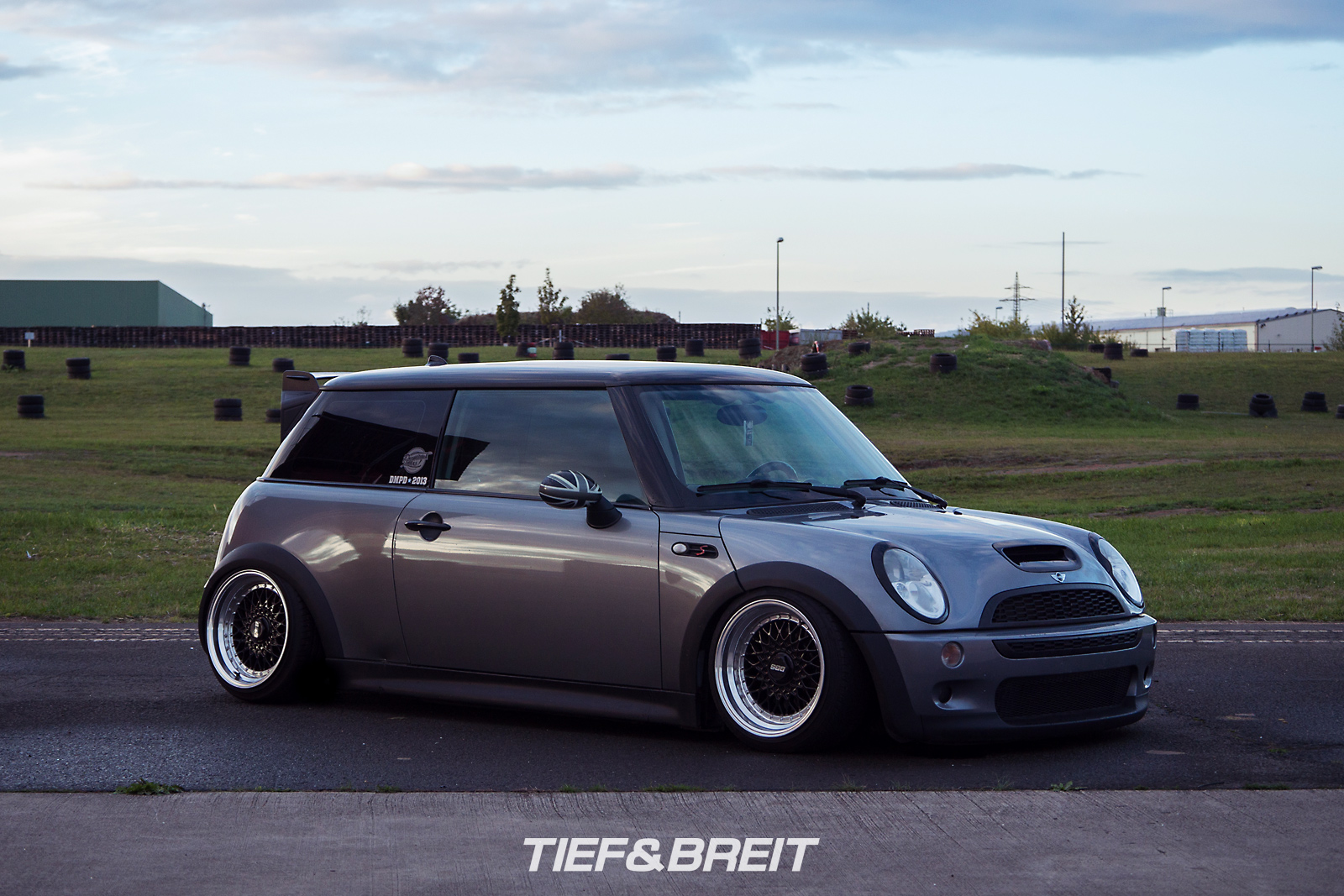 The Mini achieved a ground hugging stance due to several suspension mods: modified TA Technix coilovers on which Alex swapped the springs for shorter and stiffer ones and some adjustable camber arms. Alex also wrapped the Mini's chrome trim with black glossy vinyl to give the car a more subtle look – a look that serves to pull the viewer's eye towards the polished lips of the 16 inch wheels.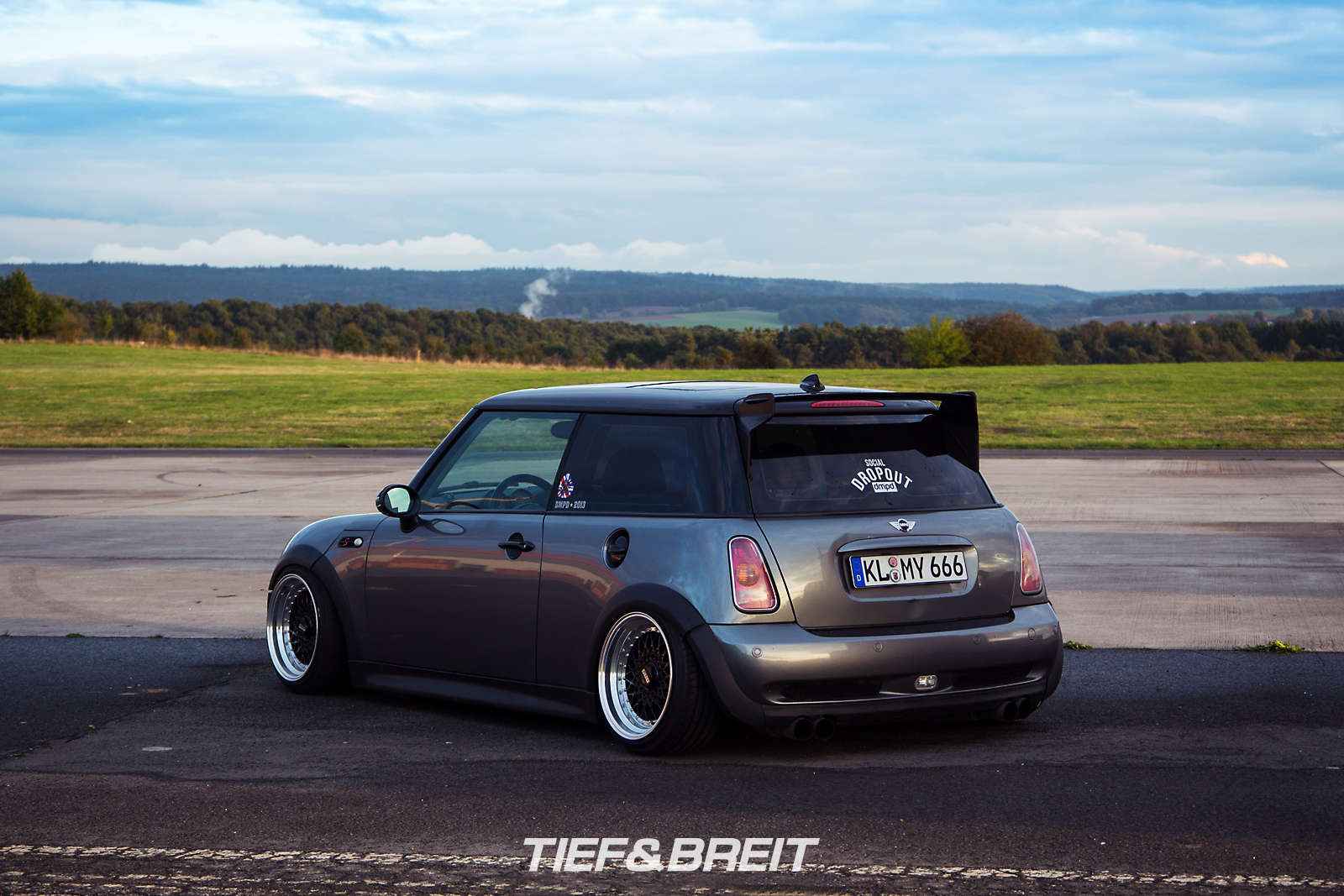 The rear end got some love too: a wing from Orranje and a quad tip exhaust made by Fox.
The Mini's engine also received the magic touch, with a smaller pulley, larger Schmidt-Technik injectors and a full tune by Motorsport-Schäfer. The setup resulted in 220hp at the wheels – plenty to give the little Mini some go!
Alex is already looking forward to his next project – and we are too! I'm sure this won't be the last time you've seen one of Alex' cars on these pages. Stay tuned!
– Mathias Rauber
ig: @mathias_rauber