Lowriders make up a pretty unique subculture. They already stand out from the crowd in the US, but to see some in Germany is really out of the norm. So, imagine my excitement when I heard of Ink-Hopper Festival. A show dedicated to lowriders, tattoos and the surrounding culture.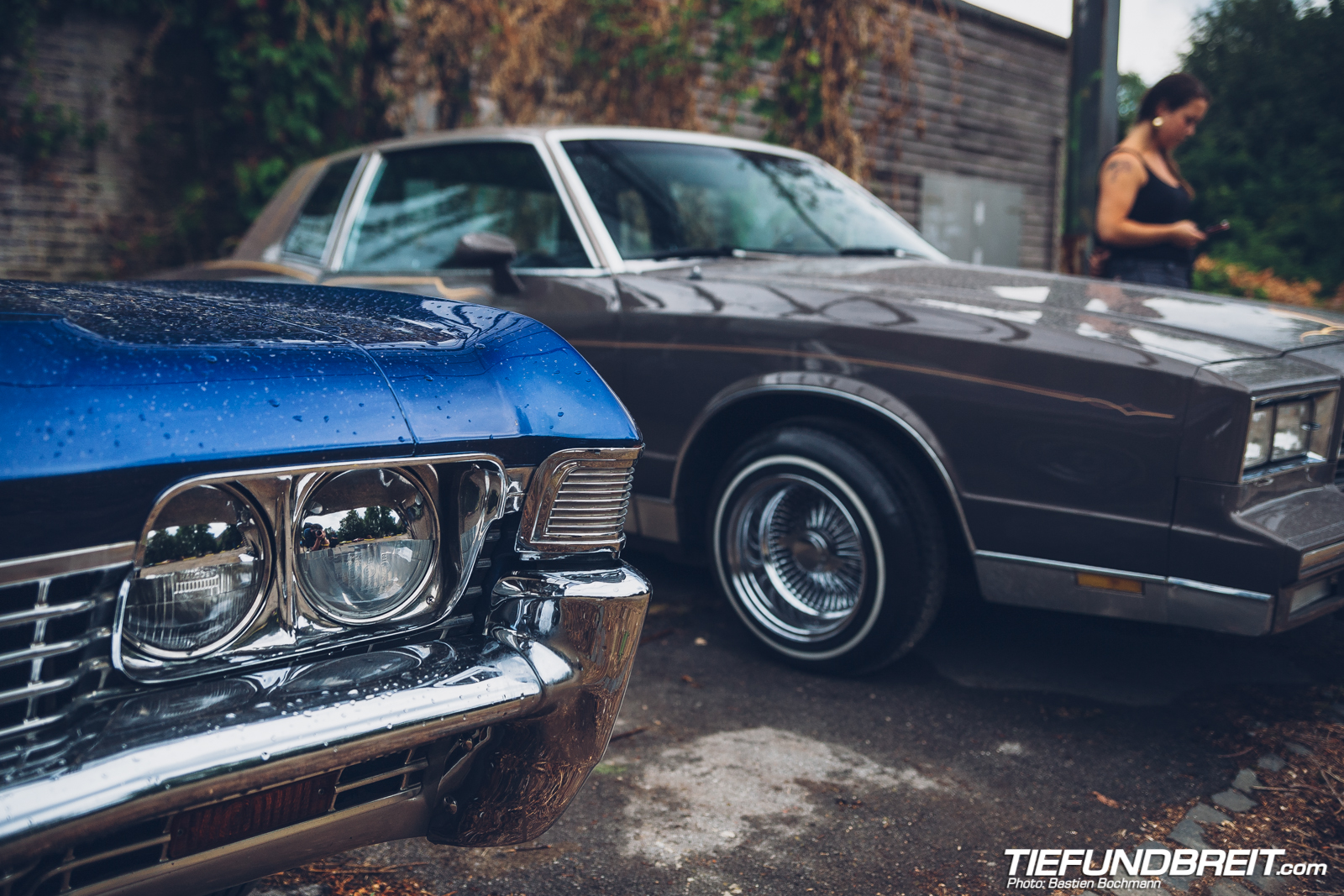 The event was held at Zeche Carl in Essen. It was held over the whole weekend, but sadly I was only able to attend on sunday. From what I've heard, the saturday was quite a big livelier. Sunday was overshadowed by crappy weather and another US car show happening on the same day, so the turnout was quite small. But still pretty cool to see.
Outside the lowriders were laid out for all to see. This slick Monte Carlo instantly made me think "Training Day" and I caught myself looking around for Denzel Washington…
The Monte even put on a bit of a show working it's hydraulic's.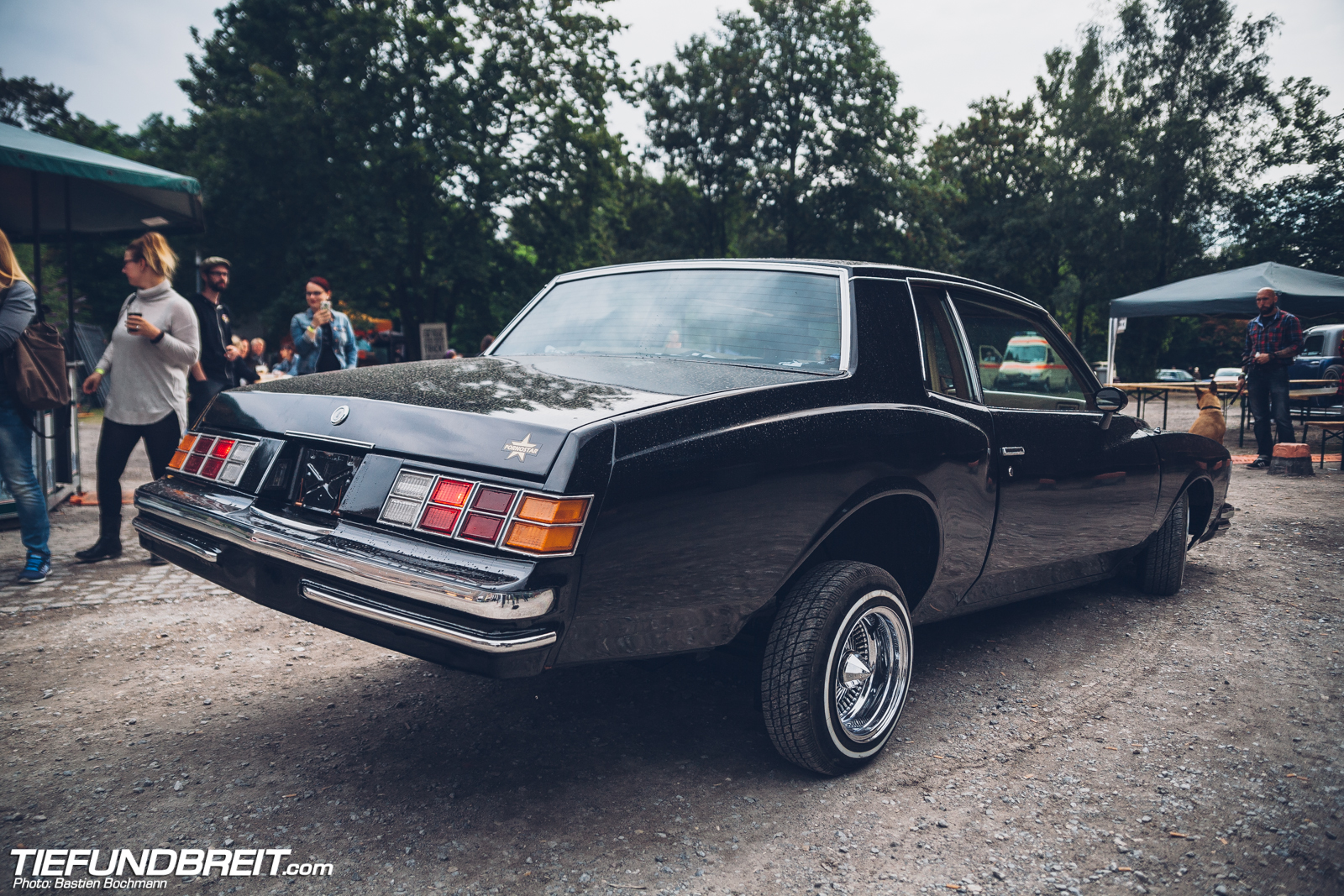 I was quite taken with all the small wire wheels on the lowriders. These 13s on a huge Cadillac for example.
The Caddy in itself was spectacular even though the owner freely admitted that it still needs a lot of work. It's a huge car and I found myself instantly checking ebay for used Cadillacs… anyone want to trade for my Audi A8?
I initially thought this Impala was rocking a complex custom paintjob, but it turns out that it's wrapped with a lot of layers of cleat coat on top. Still very dope, though.
Inside some of the old buildings on the lot you could find some interesting stuff going on – live tattooing, a live barber (I actually got my hair cut there, hah), lowrider apparel was being sold and famous photographer Estevan Oriol who came over all the way from LA was selling his photos (some amazing shots!).
Also inside was a pinstriper who did some live pinstriping and sold some of his art. Really, really slick stuff. Makes me kinda sad that it's such a 'hidden' culture.
It was really cool to get a peek into this particular subculture. I'd love to see more of it – do you? I for one hope that the Ink Hopper Festival will happen again next year!