Many people are guilty of dismissing BMWs lowly 318i models as boring and uninteresting. It's always 325 this, 328 that – and anything not an M is for kids anyways. I'm guilty of that too, as I'm not particularly impressed with BMWs 4-cylinder range. Exactly this mindset was what convinced Tobi to put some effort into this car – his daily driver 318i.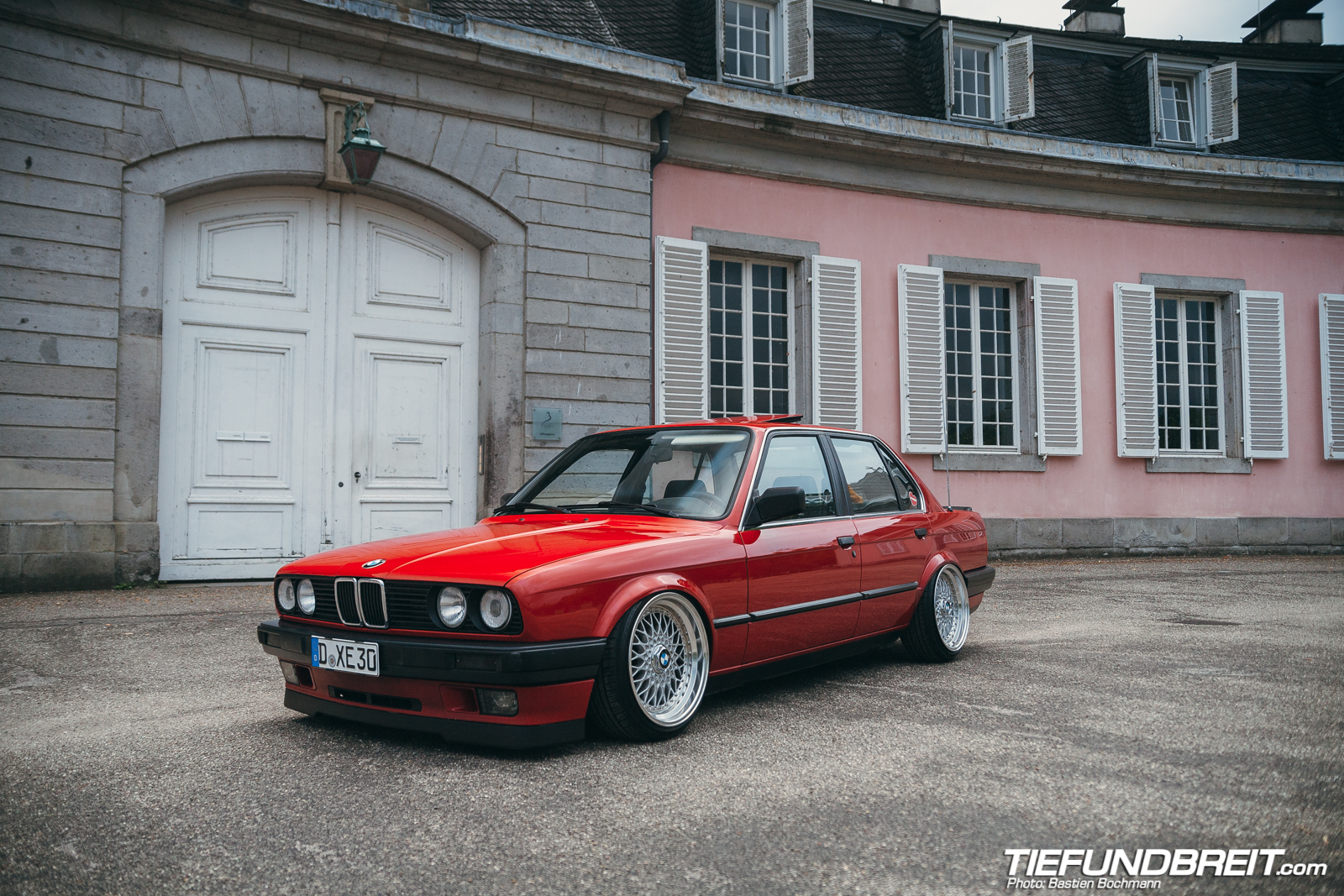 Tobi bought the car in decent condition – it's not a perfect showcar by any means, but it's perfect driver. With just some effort and some parts it was quickly turned into a rather cool looking ride. He refreshed the overall condition of the car and slapped on some 8.5 x 17 inch Lenso wheels – now, you may think of replica wheels what you may (I'm not too fond of them either), but they look pretty good on here.
The car ducks low to the ground but is perfectly useable in all daily situations thanks to a G.A.S. V2 airride system that Tobi sourced lightly used.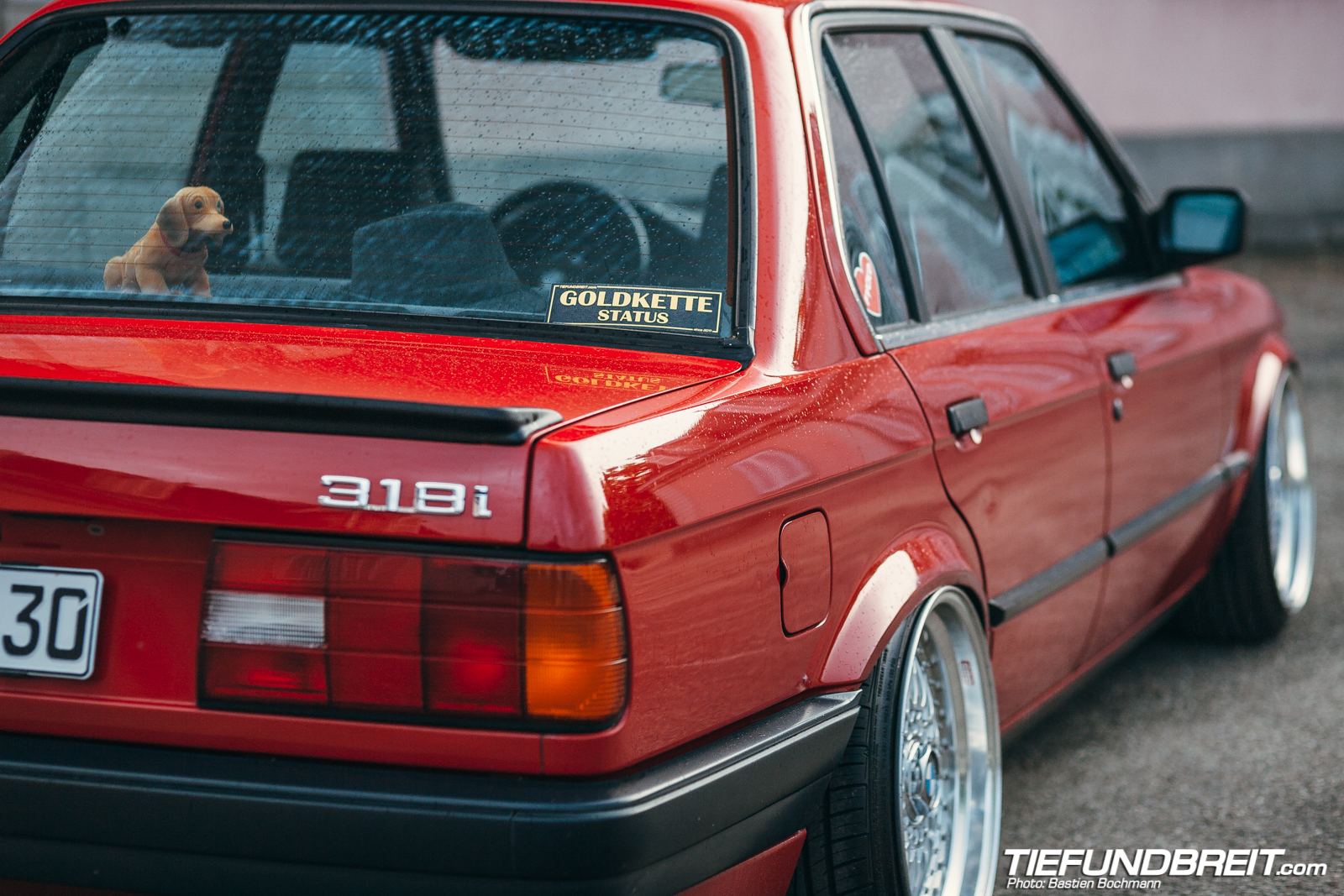 A few cheeky accessoires and our Goldkette Status sticker complete the look. Want to rock one too? -> Visit our sticker shop!
So with just a few tasteful modifications Tobi managed to prove that 318s can have lots of style too. The coolness factor certainly isn't reserved for six-pots only!