Hej hej!
As some of you might not know who I am, I'd like to introduce myself.
I'm Matze from the south-western regions of Germany and I've been a part of the Tief & Breit family for some years now. As I've always liked nice cars, motorsports and also drifting I took the chance to visit Gatebil's Mantorp event in Sweden this year. I invite you to join me on a tour of the event via some of my photos!
Välkommen till Gatebil – Or in short one of the biggest motorsports events in Europe! Known for pro drifting and racing, there's nothing impossible in Scandinavia and you WILL find interesting stuff at every corner!
Gatebil takes place five times a year: thrice in Norway and twice in Sweden.
Sadly I won't be able to make it to the main event in July at Rudskogen (Norway) so I decided to head to Mantorp instead.
Anyway even if it's not "the big one", it's still madness.
Even for a non motorsports enthusiast there's lots of fun to be had! If you're looking for well built cars or some great parties I guarantee it'll be unforgettable.
If you're into this kind of culture I really would recommend a visit to any Gatebil event.
The variety of cars which attend at Gatebil is so huge that it's almost impossible to show everything.
Wether it be Imports, Classics or maybe European domestics, you will definetely find your cup of tea.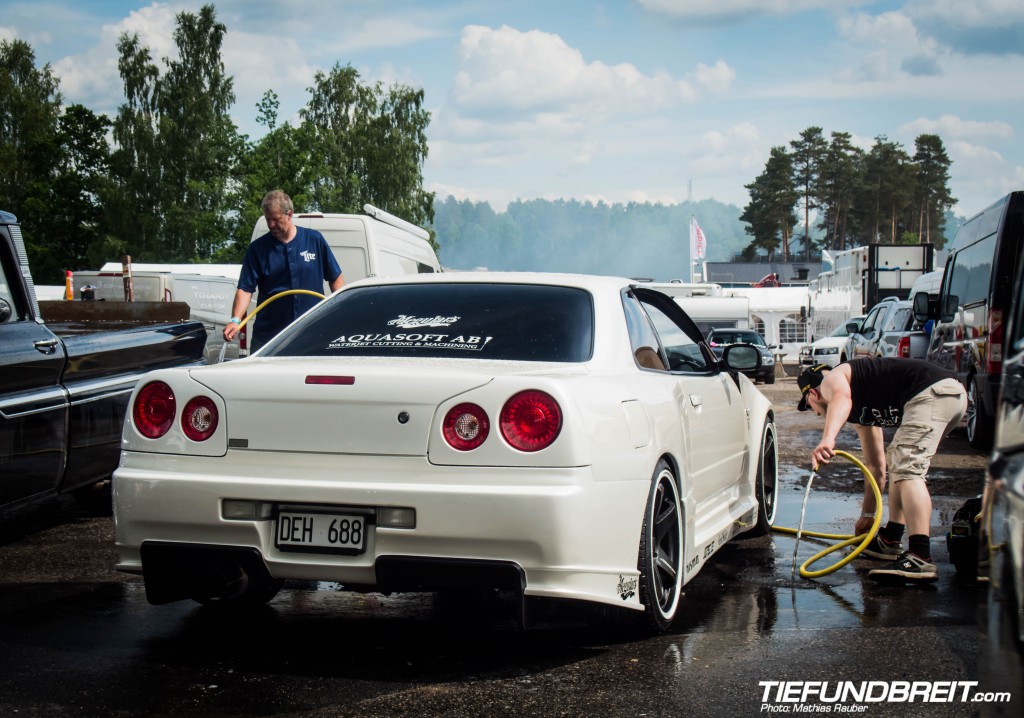 Washing lot, party area, paddock. We managed to walk more than 10km's a day and yet we always found new things which left us stunned.
Nothing is impossible in Scandinavia. For example this e46, which is equipped with a Mercedes-Benz OM606 diesel engine, quite uncommon.
Or a Volvo Amazon estate with a big block V8 and a huge Weiand supercharger. One of my favorite cars I've seen there.
Keep in mind: Anything goes! The variety is amazing and the ideas going on in these people's heads will leave you speechless.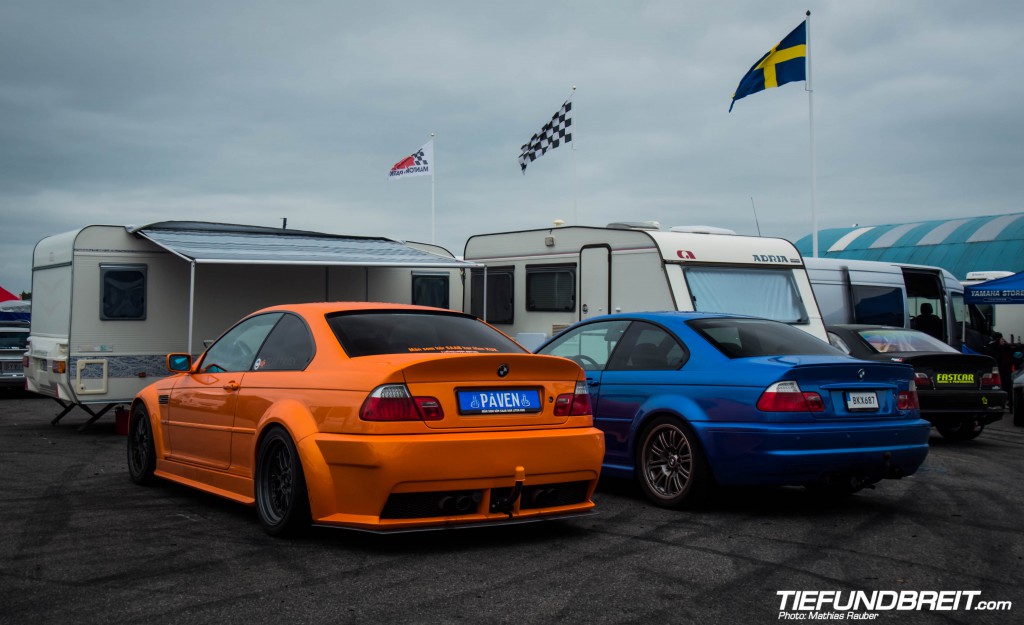 These guys were awesome. Using their M3's as tow cars and after setting up their camp use it as racecars on the track.
Both with semi-slicks, one of them even supercharged!
This is the Gatebil spirit.
Thanks for taking the time to read my first post and take a look at the pictures. If you have any questions or critics feel free to contact us via our Facebook page or the contact formular up on the page!