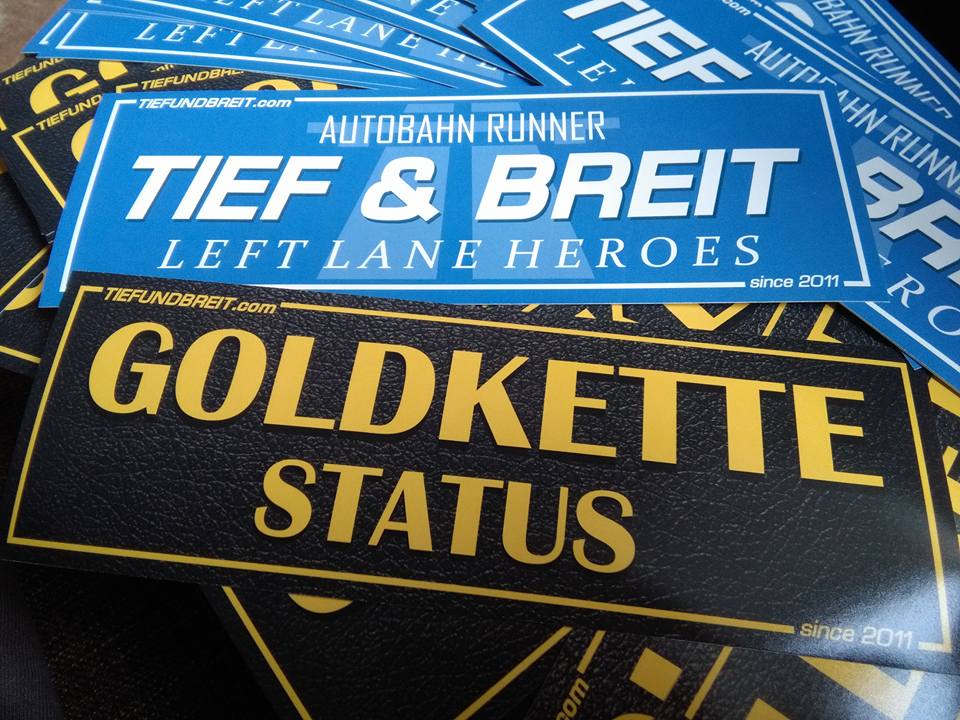 I'm pleased to announce that we can finally offer you some stickers! We had some limited runs in the past that we didn't promote much, but now you can comfortably order Tief & Breit stickers via a little store I set up.
Two designs are available:
Goldkette Status – a re-design of one of our first designs. Show the world you've got that goldchain swag.
and
Autobahn Runner – rather self explanatory, but for those who don't know: The left most lane on the Autobahn is the fast lane.
Stickers measure 21 cm x 7.4 cm
Go order yours now! Either click on "Stickers" at the top of the page or visit http://tiefundbreit.bigcartel.com/