I still remember the first time I saw Kim's E39. It was two years ago at the DMPD BBQ. It honestly didn't look like a car I'd be interested in back then. A few months later, I got to know Kim a bit better and was lucky enough to watch his car progress through a few different stages. Believe me – each year this car just got meaner and meaner.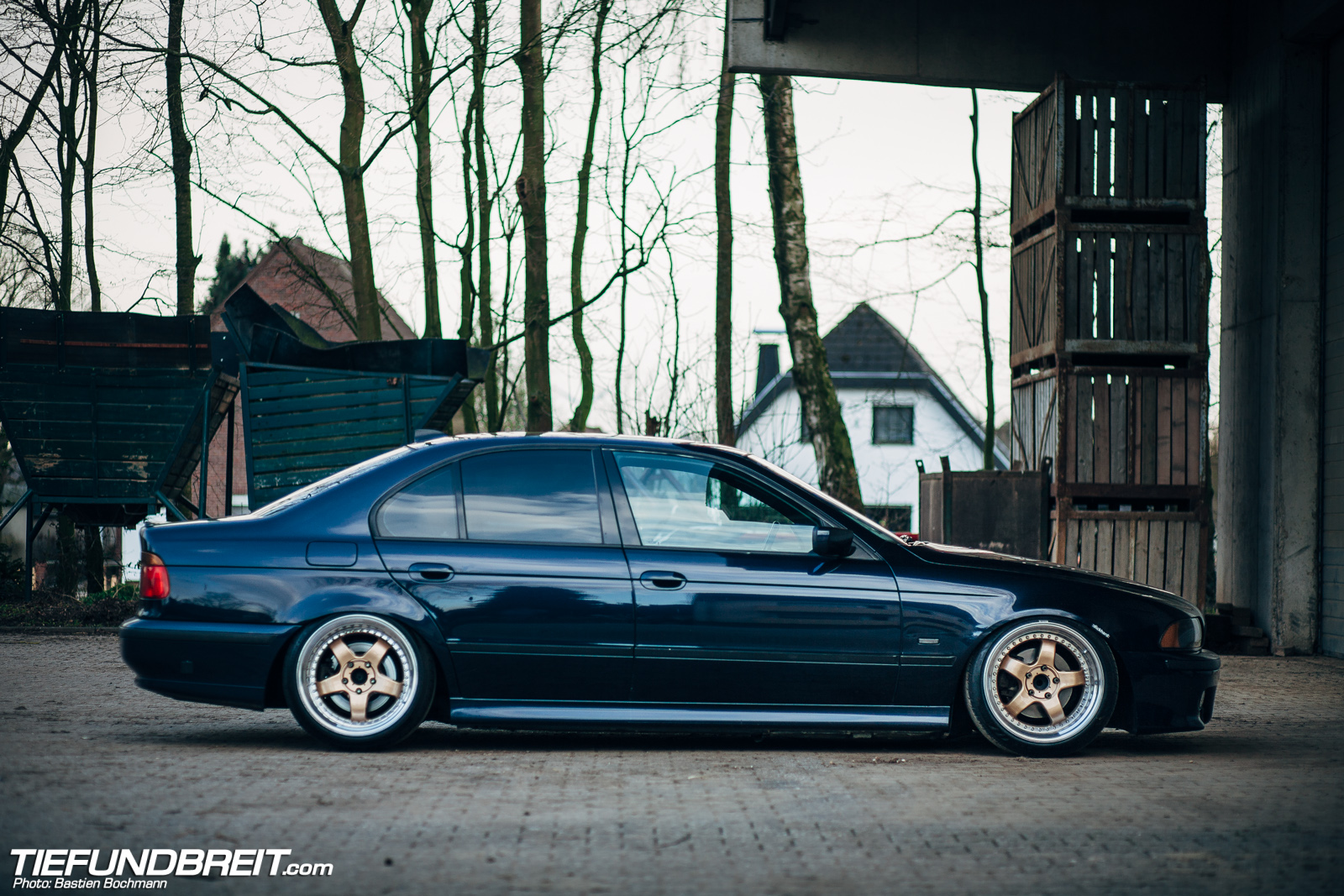 Kim went through a few sets of wheels for this car – the first set he put on it was a set of OEM Style 32s painted white. After that came a set of BBS LM reps, first with a black center and a bit later he painted the centers gold. It did look good and you might have seen the occasional photo of it floating around on our Facebook page.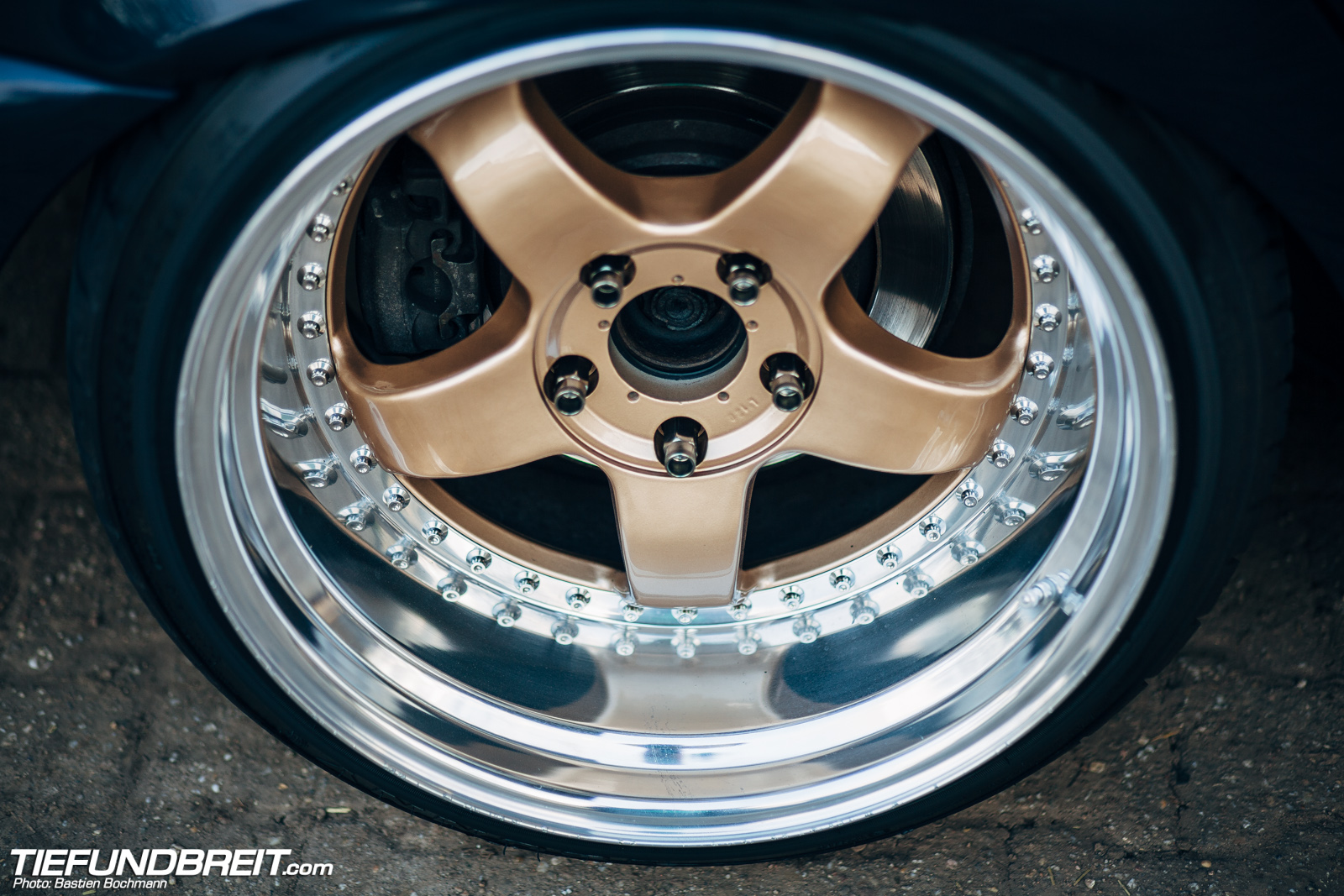 When last winter came around, Kim decided to step up his wheel game once and for all. He scored a set of Tracer Tech 1 – manufactured by Schmidt in Germany, but essentially very similar to Work Meisters. Of course, sourcing the wheels is only half the job – building them to sit right is the other half. The wheels came in 8.5 and 10 x 18 and Kim decided to widen them to 10 and 12 x 18 using a set of massive dishes. The rear dishes measure a whopping 5.25 inches!
The wheels sport an aggressive offset as well – the fronts being ET -15 and the rears being ET 5. The wide rollers are wrapped in 225/40 and 255/35 rubber.
The car ducks nice and tight over the wheels thanks to a modified set of TA Technix coilovers along with some Silver Projects camber plates and some camber adjusters in the rear. Yes, you read that right, this car is static, even with this tight fit!
When Kim got the car in the first place, it was a rather basic 523i meant as a cheap daily – after all, it was already converted to run on LPG fuel (which in Germany is half the fuel costs of conventional fuel!). But the car was very beat and in need of some loving. Kim proceeded with addressing the problem areas of the car and started modifying as he went around it. He added a M5 bumper, took off the ugly eye lids the previous owner had installed and smoked the headlights and taillights.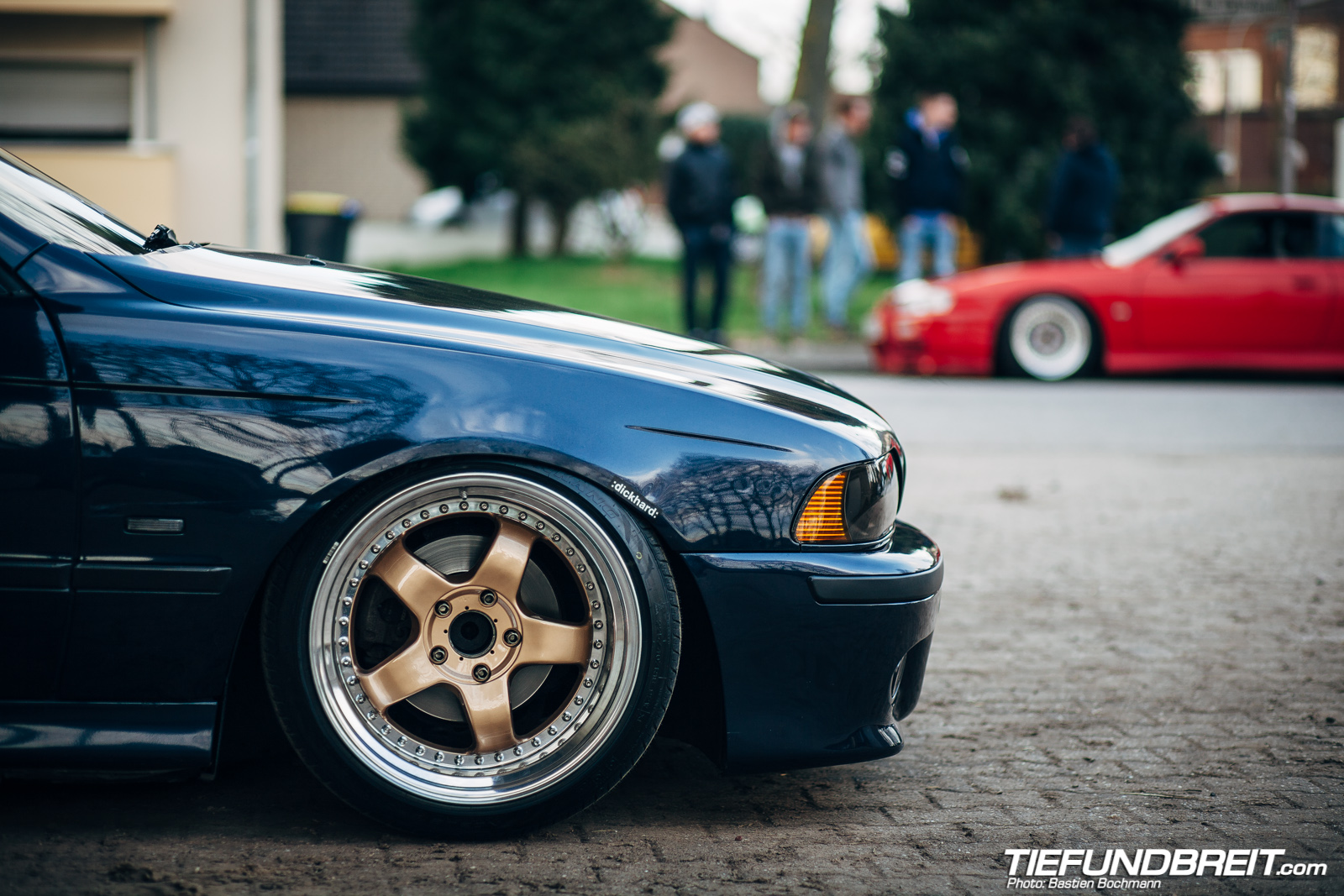 One other mod that really did wonders for the car was the blacking out of the chrome trim. It makes the car look all that much meaner.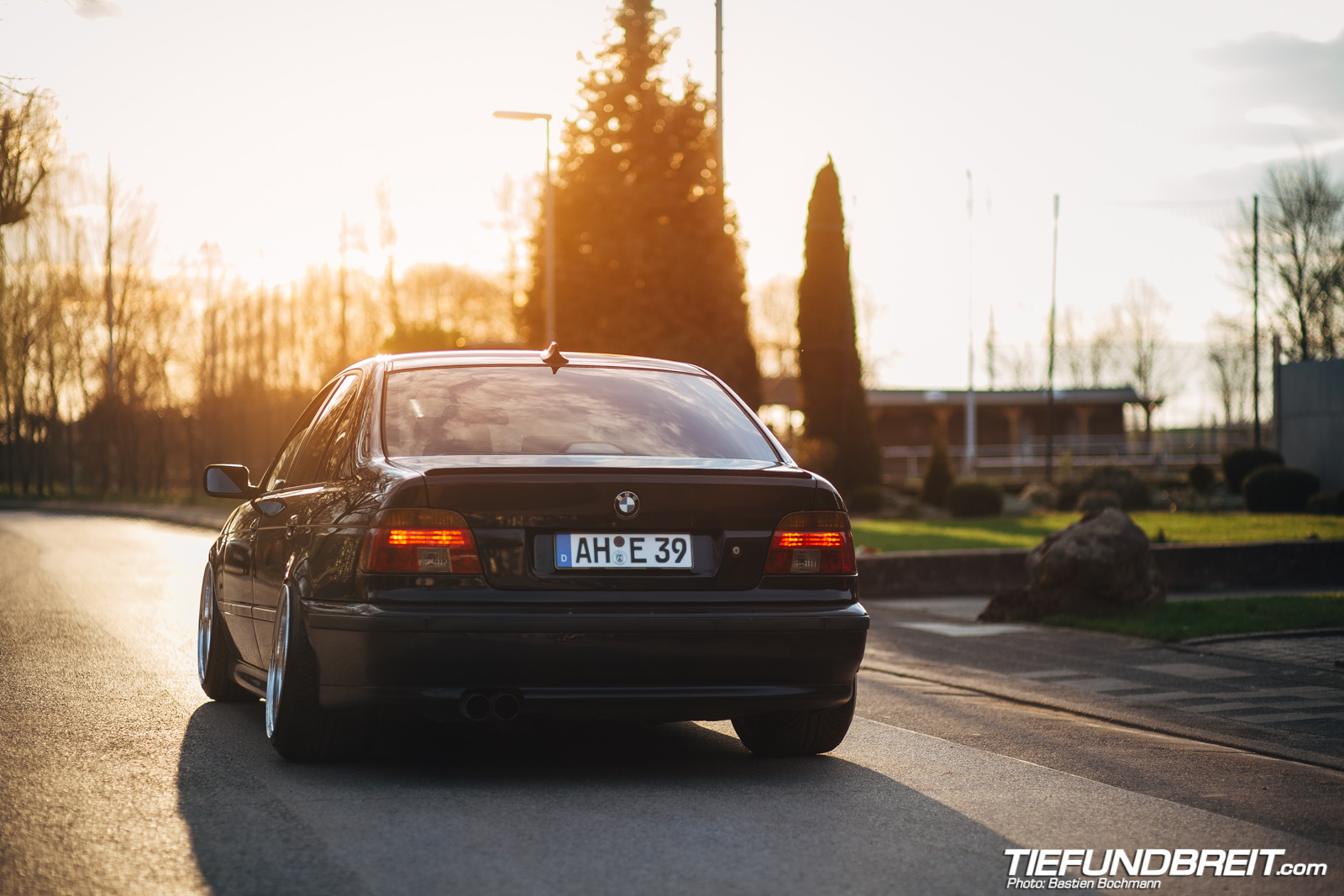 The car used to be Kim's daily driver, but he recently got an E30 for that… but he's already started modifying that as well, go figure!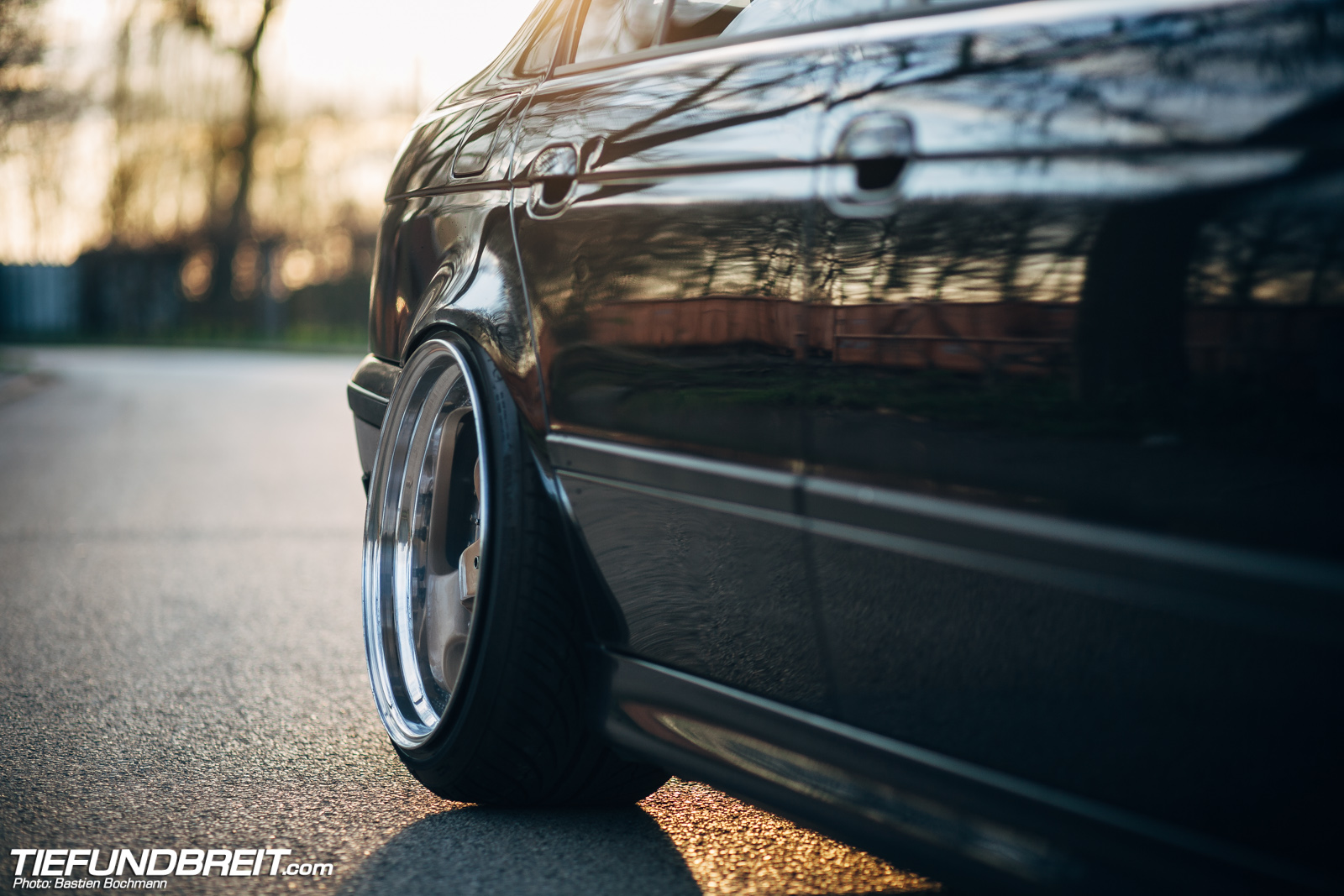 I for one am really happy to be able to bring you this first exclusive look at Kim's E39. It was an honor to be the first one to shoot the car and I hope to be able to continue in this vein for this year… stay tuned!