If you're a regular follower of the blog, these pictures might remind you of a certain Nissan Skyline R32, owned by Alex Gut, which I featured a while back. That is no coincidence, as this car is owned by Tom Gut – who is Alex' brother. It seems madness runs in their family, because both cars are equally mind blowing.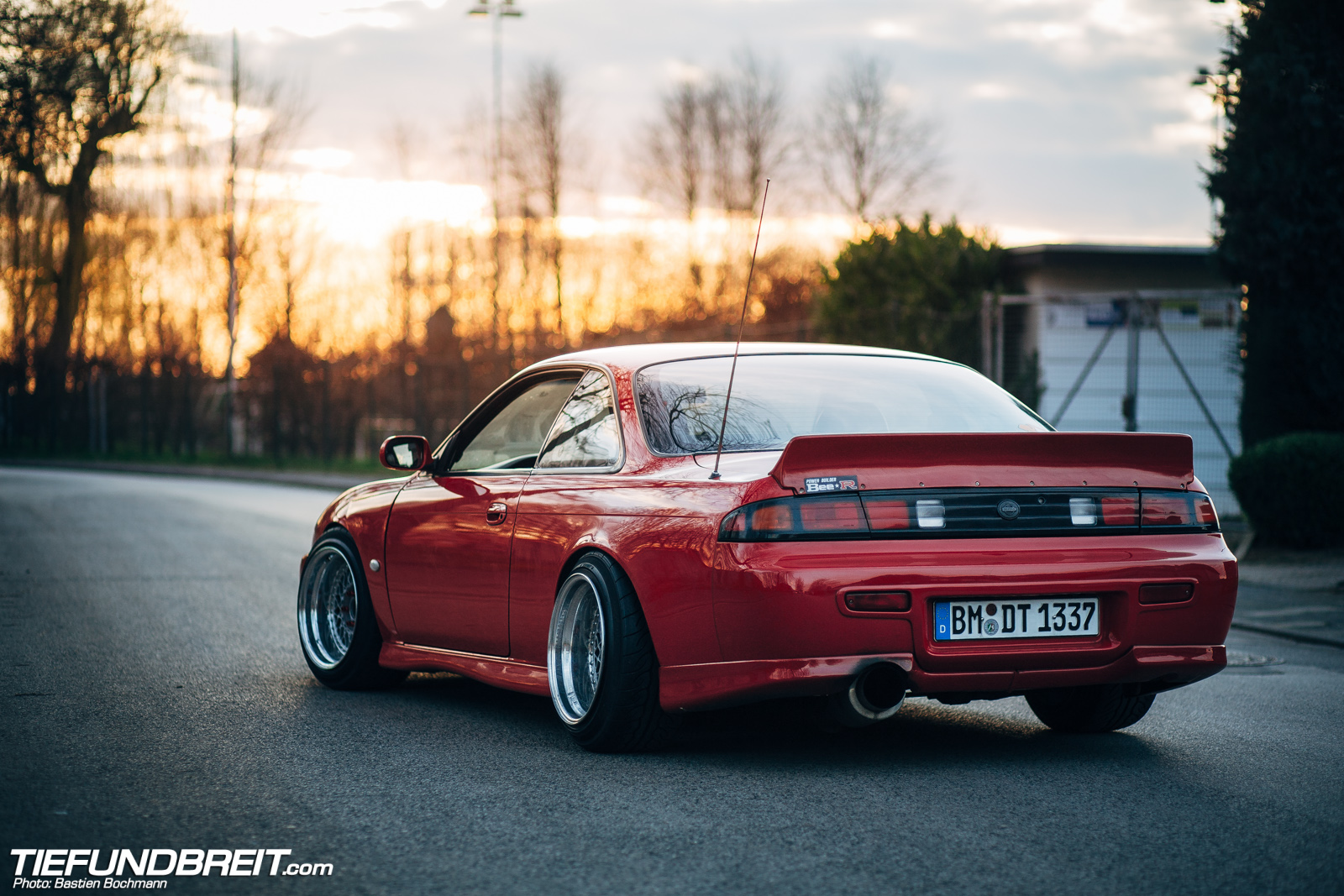 I had been following what the brothers were doing and I was excited to see the result of the work on the S14 which Tom bought just last year. As you can see, the car is now far from the tame sports coupe it once was when it rolled out the factory doors.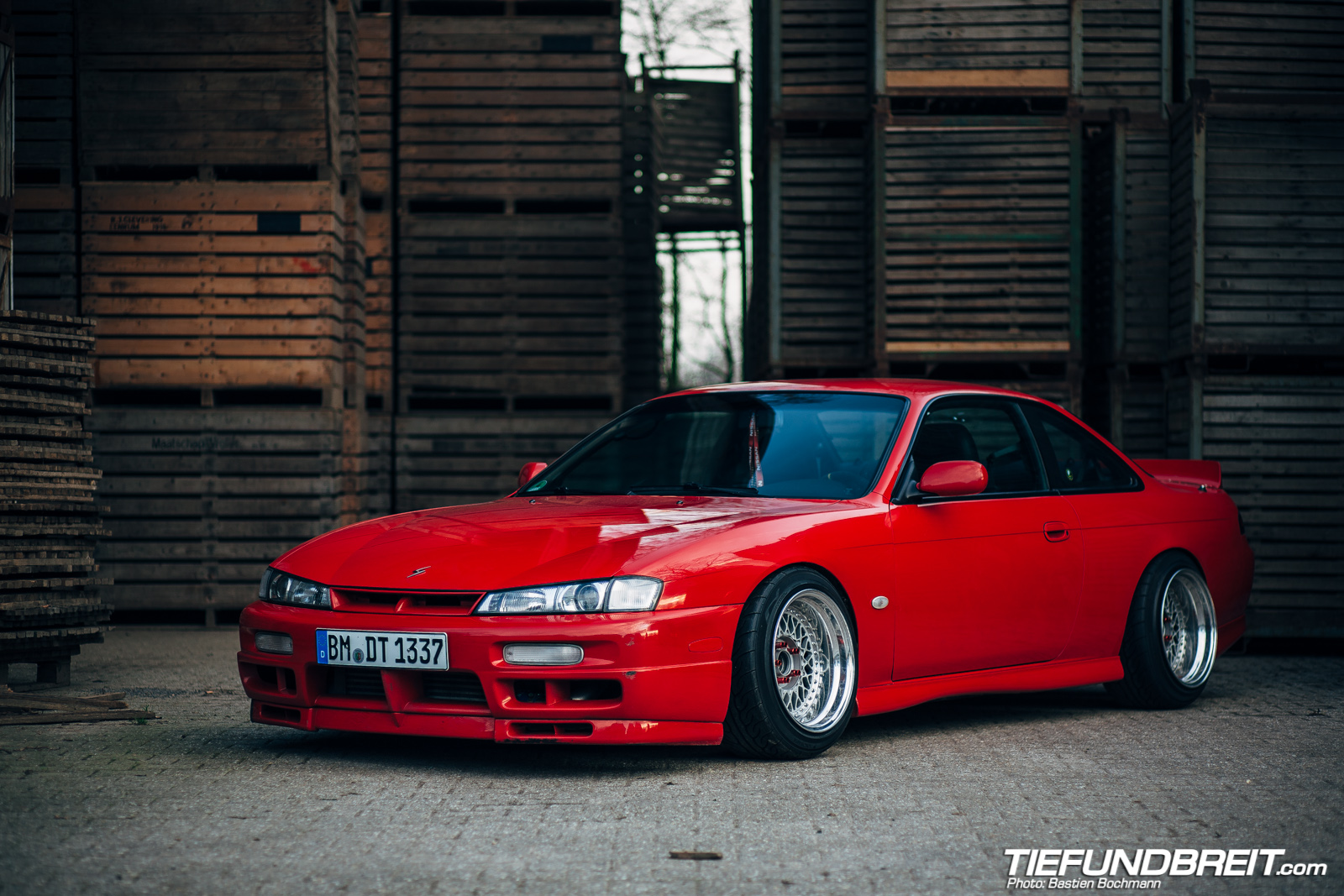 Now, this is just my humble opinion but personally I have not yet encountered a car on German soil that better embodies the spirit of japanese car culture. Swap on japanese plates and imagine it as a right hand drive vehicle and you can believe this car could be sitting in Daikoku PA or blasting down the touge.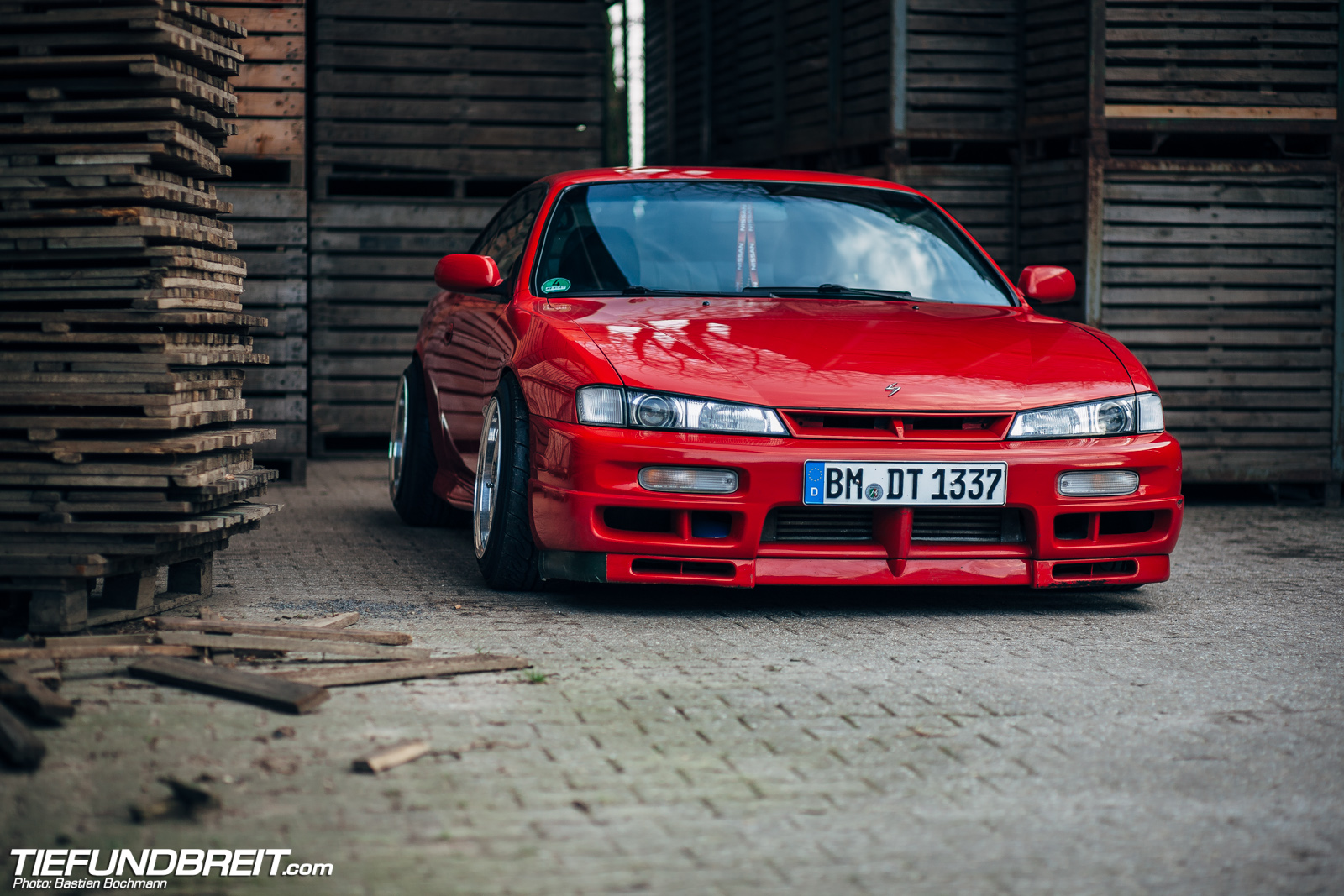 Make no mistake – this car has it's flaws and battle scars. But it wears them with pride. They are just part of the complete package and they do not detract from the overall car but rather add character.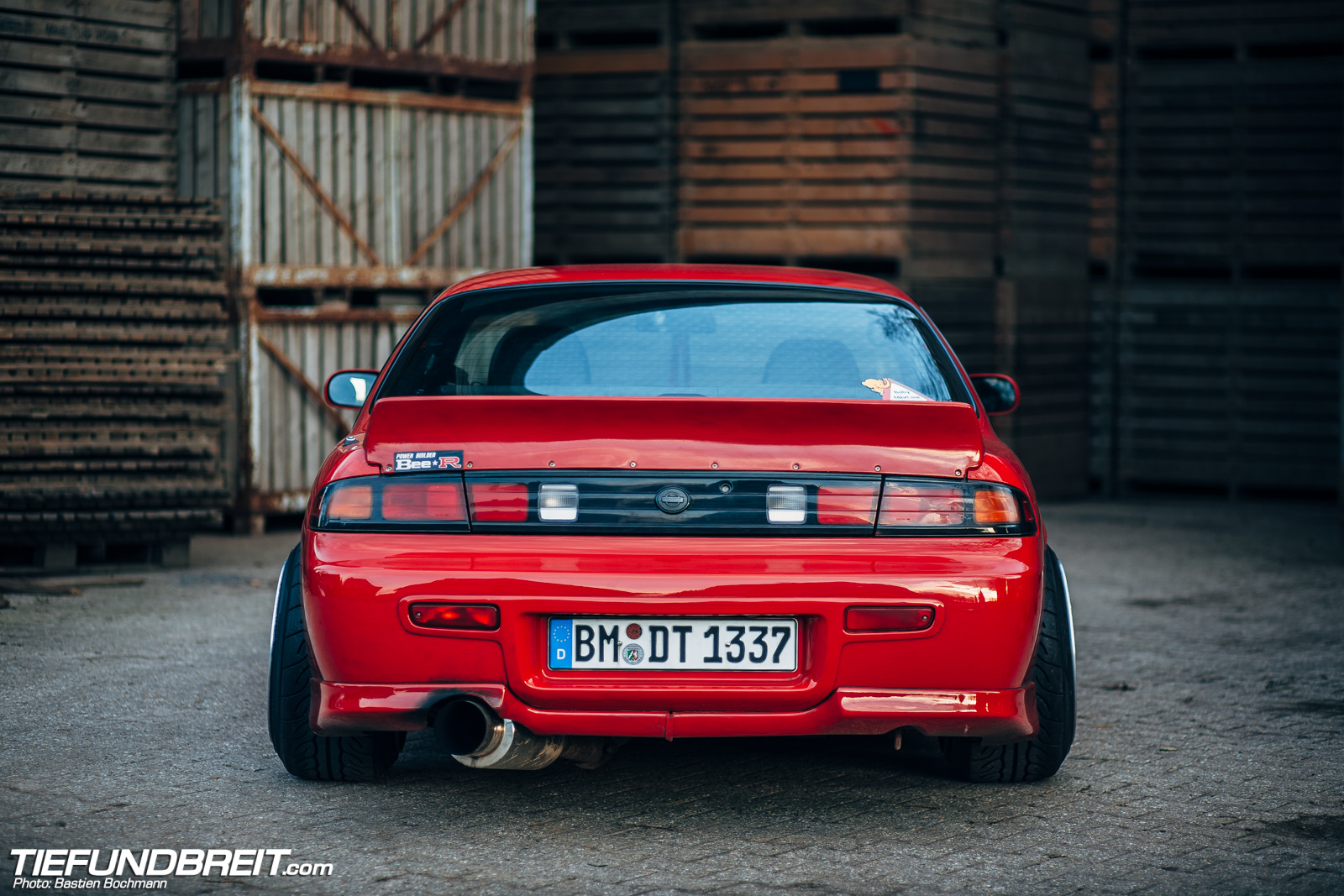 Of course the fist thing you will note about the car is the set of wheels. Measuring 10×16 up front and 11×16 in the rear, the re-lipped BBS RS are hard to miss. To complete the package, they are wrapped in 225/45 Yokohamas all around.
The car is brought lower by a set of Driftworks CS2 coilovers and although they're not set at the lowest setting, they help to give the car a incredibly mean stance and they are at the perfect setting for Tom to really have a blast with the car.
The car is powered by a SR20 4-cyl with mild mods – a front mounted intercooler, Apexi filter and a new exhaust setup amongst them. The resulst is close to 330 hp, which is more than enough to bring Tom to work and back – yeah, you read that right, because Tom uses this car every day.
The exterior has been kept mostly stock except for a Rocket Bunny duckbill which is enough to make for a seriously aggressive look.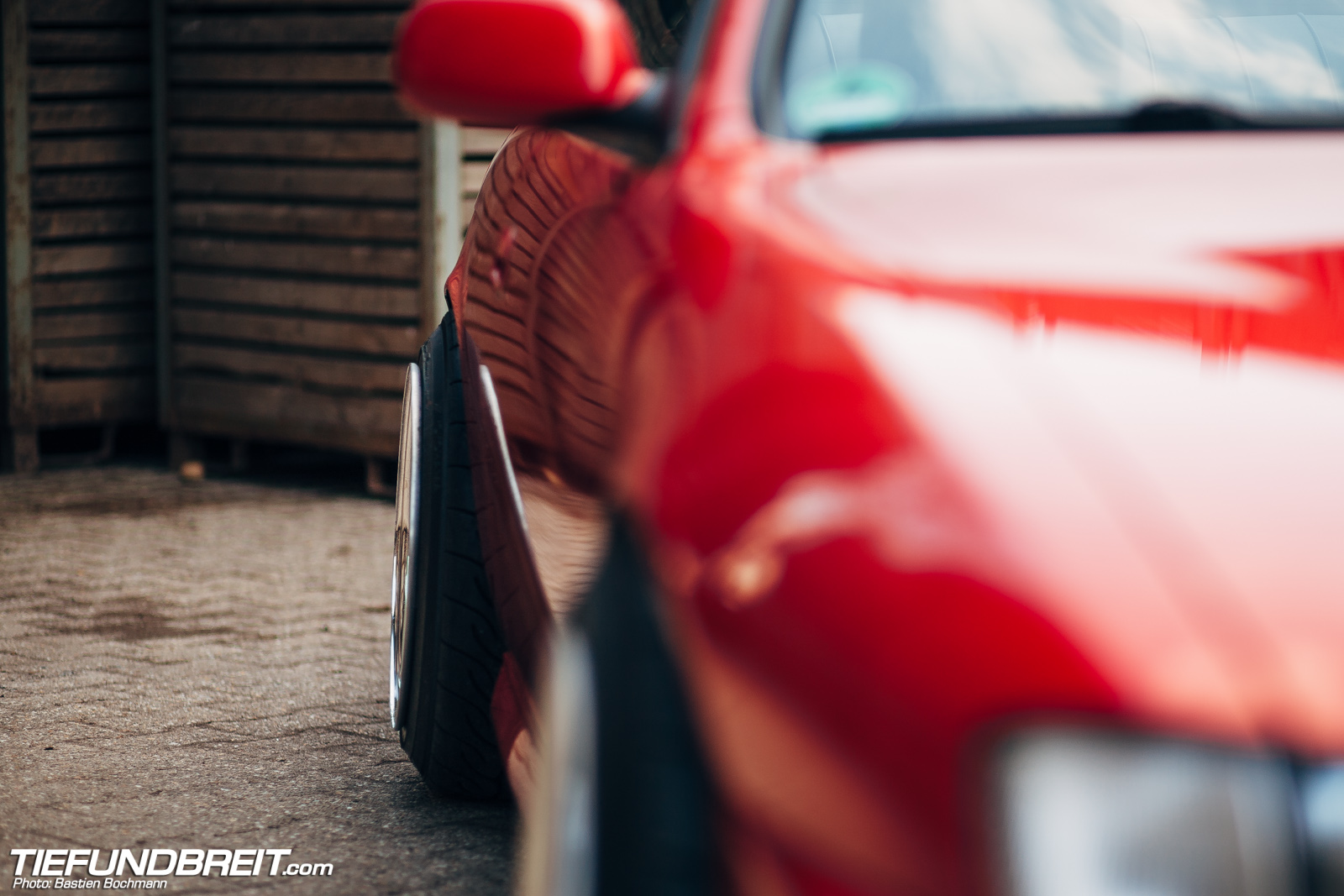 One thing that pictures will probably never tell you about this car, is that it has sheer presence.When you see it for real, you just can't take your eyes of it. In the midst of Germany's rather bland car scene, this S14 stands out like a huge middle finger to 'how things are done'. I absolutely love it.
It was a great thing that Alex brought the car over for the photoshoot while Tom was being kept in the dark – because today is Tom's birthday. Happy Birthday, Tom! I hope this feature makes for a nice present!