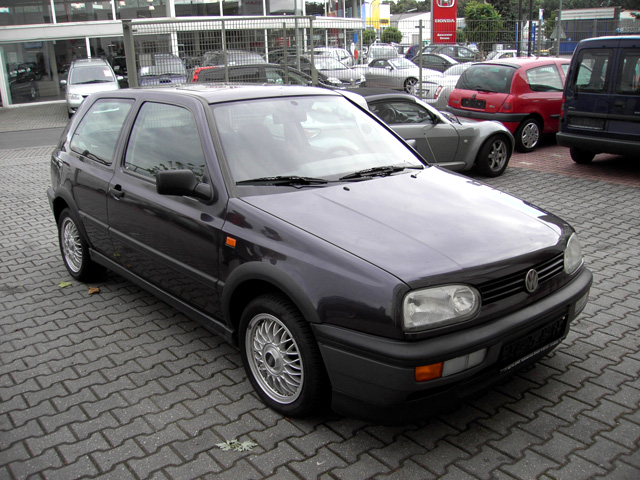 So… let's take a dive into the past and visit my previous rides, shall we?
First up is a '92 VW Golf Mk3 which I bought back in June 2007.
The car was a bone-stock GT Special model, meaning it had a 1.8l 90hp engine – as far as I know only available in Europe and Canada – and disc brakes in the rear, as opposed to the standart Golf GT and lower models, which only had drums in the rear. Sport seats, sunroof, power steering and that was about it.
In the time I owned it, the Golf received a set of Formel K coilovers and a set of ATS Cup wheels in 7×15 ET20 wrapped in 195/50s.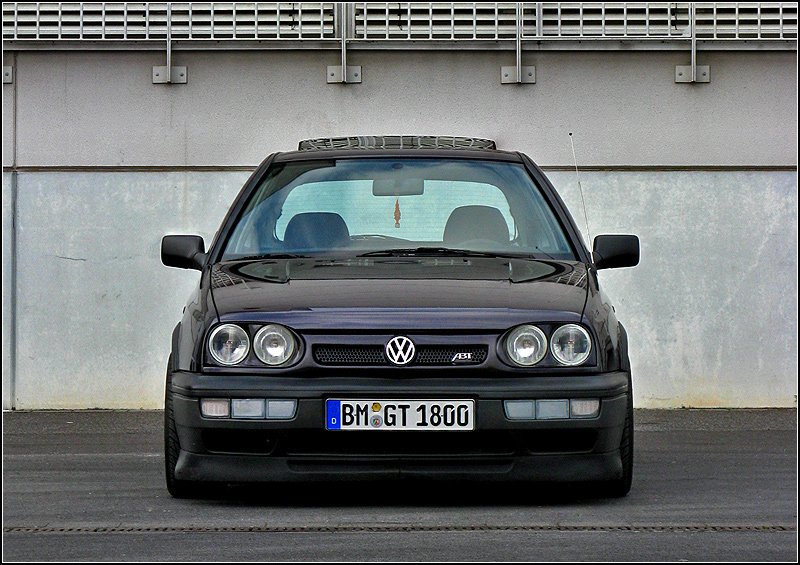 The front end was modified using a Abt front grille, which is nowadays very rare as Abt stopped making them a few years ago and mine was one of the few remaining new ones. The headlights were replaced with Votex dual rounds – also very rare, especially as I managed to source a set that was still new and never opened.
The rear end remained mostly as it is. The exhaust was changed for a 2x76mm DTM style unit, but that was about it.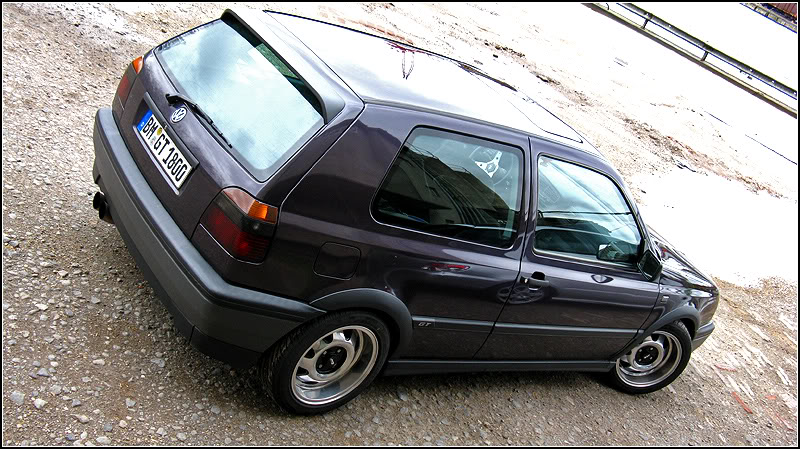 In May 2008 I sold the Golf and bought my first BMW. It was a '94 320i sedan. Power windows, A/C, power sliding roof, so it was a bit of a step up from the Golf.
First thing I did was to swap out the interior for a set of tan leather seats and door panels, as the car originally came with black cloth.
After that, the car was dropped to the ground a set of AP coilovers. I scored a great deal on some Azev Type A wheels in 8×17 ET35 and 9.5×17 ET30, so I had them wrapped in 205/40 and 225/35 Falkens. The exhaust was changed for a 2x70mm Supersport, which in hindsight was a bit crappy but sounded nice.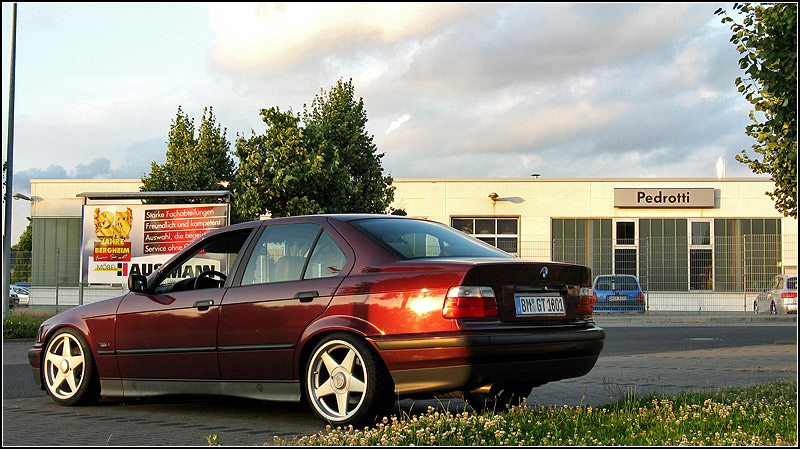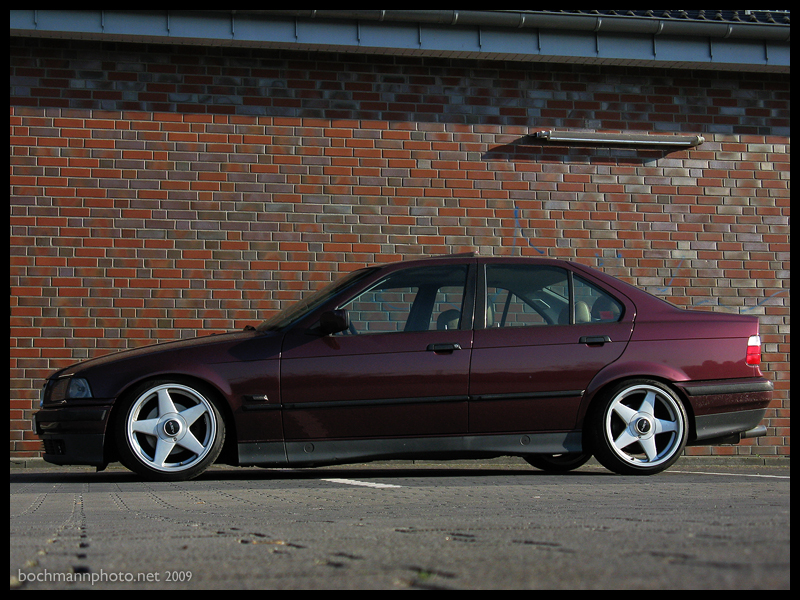 I drove this E36 until November 2009. That is when I bought my current ride, a '97 323i Touring…