The Porsche meeting on May 1 in Dinslaken has been around for more than 20 years. It has firmly established itself in the scene and it's a spectacle every year with enormous numbers of cars, usually over 2000 Porsches. This year I finally managed to participate with my 944.
The meeting has always been held at the horse racecourse in Dinslaken. Originally, 2022 was to have been the last year for this location, as the racecourse was to make way for a new housing development area. But the location could be negotiated once again for a renewed use – and so this edition of the meeting was also themed "The extension".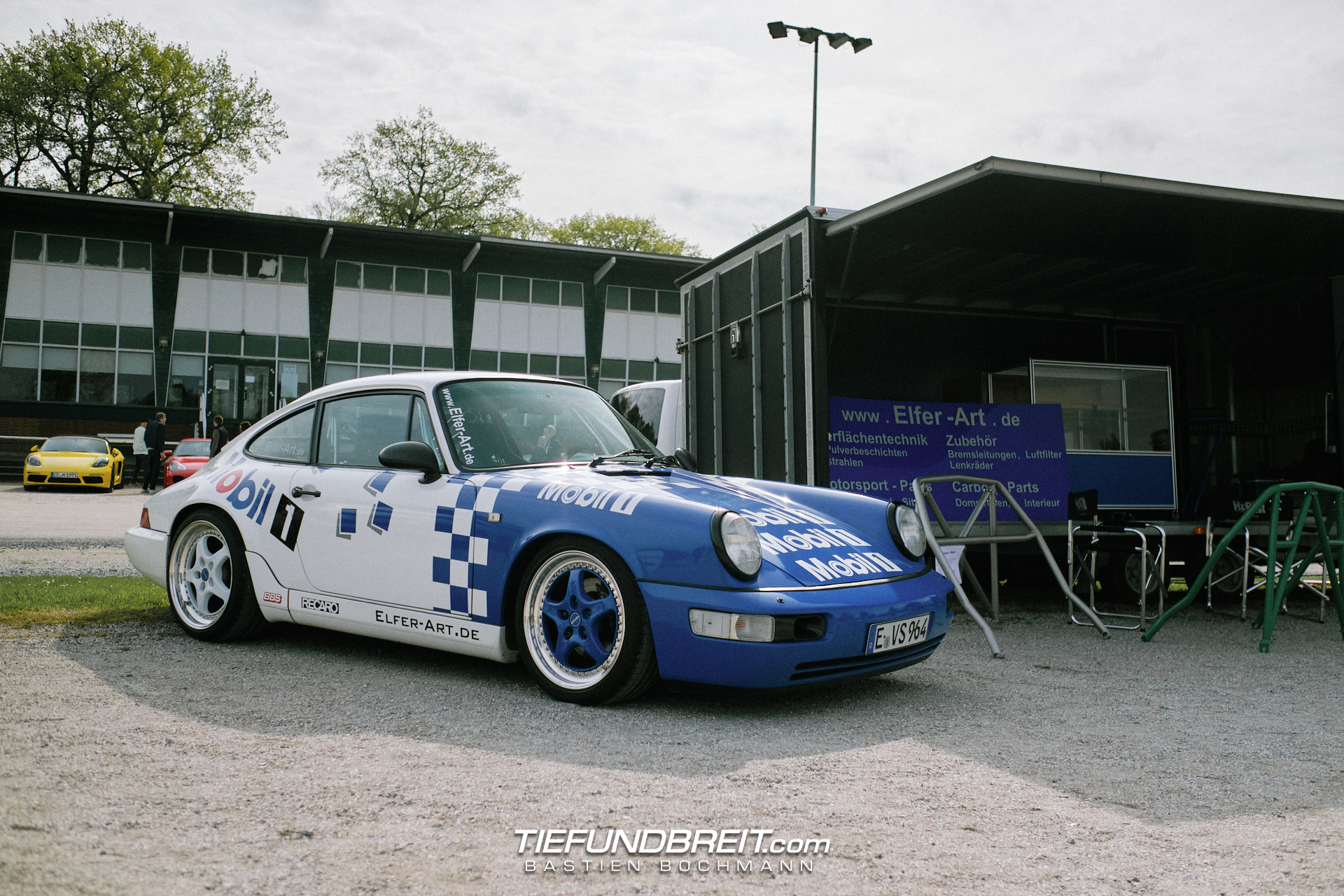 On Monday morning I hopped into my 944 and met up with two friends with their 911s. Kai, whose 964 you probably remember from the feature a few months ago, and Fabian with a 996 Carrera 4S Cabrio. We arrived early enough that we could actually still get good spots on the grounds.
The meeting in Dinslaken splits the camps a bit – on the one hand you have Porsche enthusiasts here who individualize and modify their cars, on the other hand a large part of the meeting can be attributed to the militant stock purist faction. It was a bit surreal when we saw someone getting so enraged by the lowered Porsches that you couldn't miss his shouting about 'ruined Porsches' from 20 meters away. For me, this is incomprehensible – just let people do it, it's great when people customize their cars! It would be boring if there were only stock cars, after all.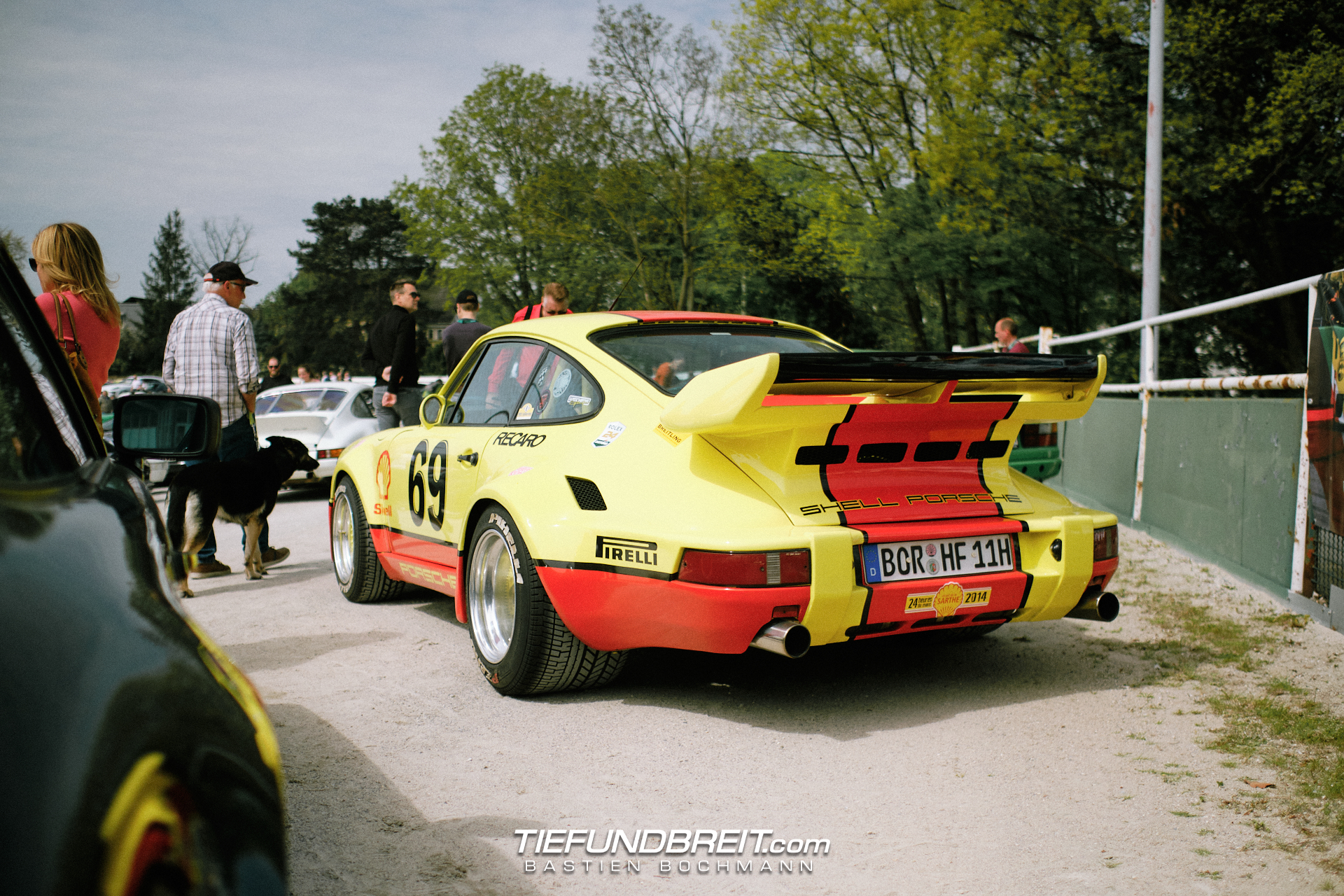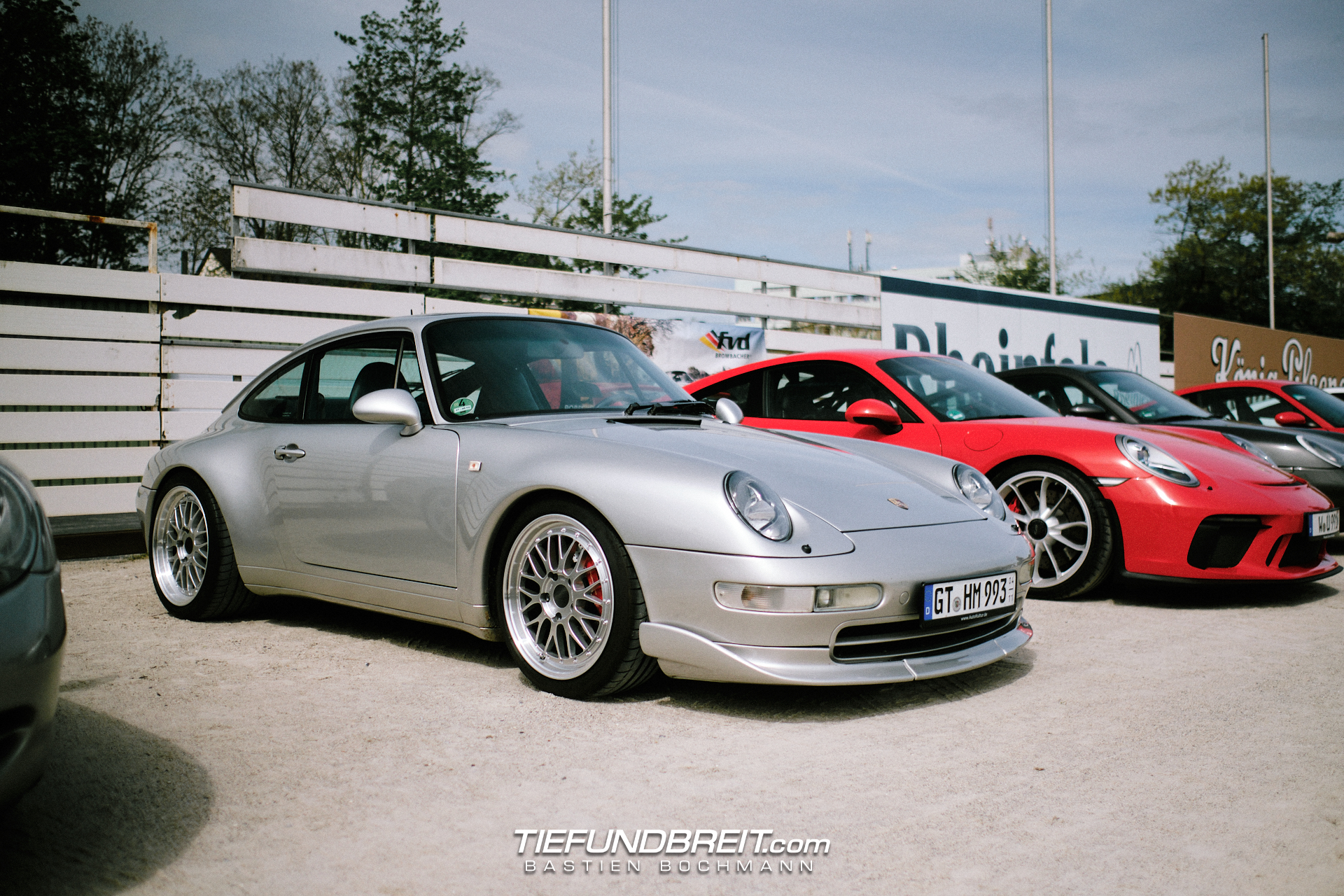 In any case, there were many beautiful vehicles to see. Whether you're interested in well-kept classics like a 356 or more track-ready 911s or anything in between, there was something to see here from every direction.
As a 944 driver, I was naturally very attentive to other transaxle Porsches, so it's hardly surprising that I photographed so many of them.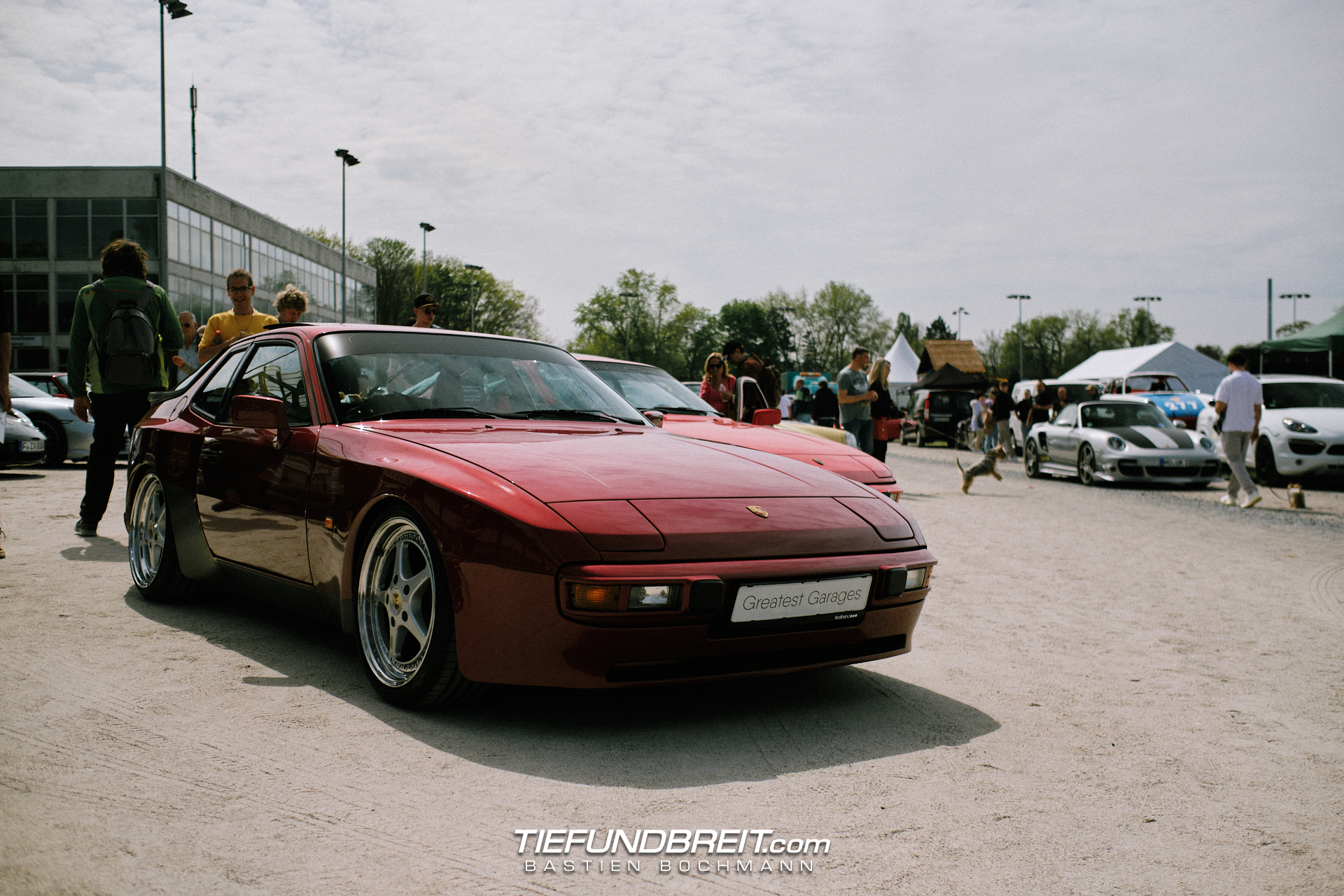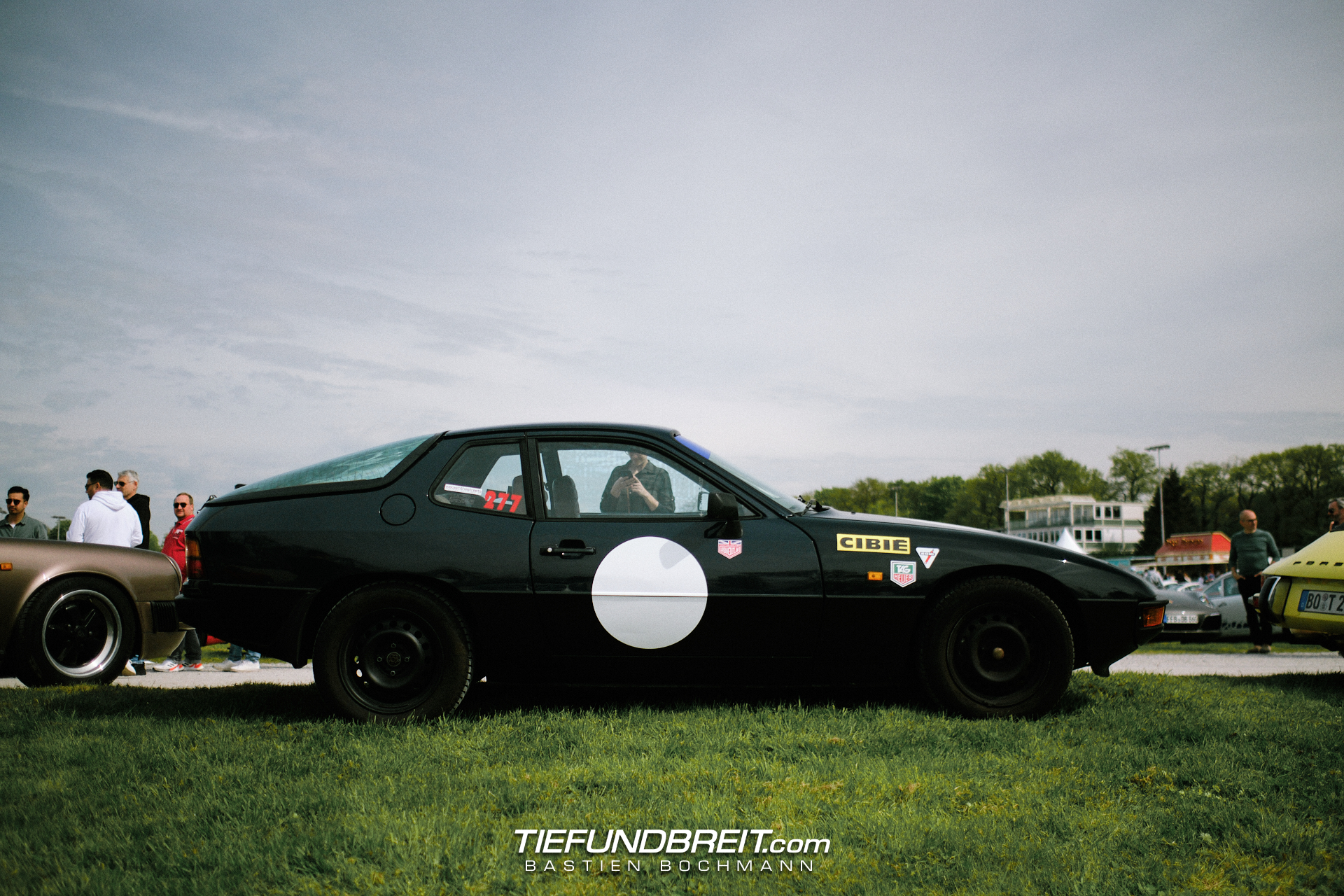 For example, there is this wonderful 944 Turbo on RS Classic Monoblock 18″ rims in a classic Fuchs look. A perfect fit, don't you think?
.
Or this 944 on Airride and with BBS Le Mans rims… definitely an eye-catcher!
.
Speaking of BBS Le Mans rims… my 944 now has those on it too. A lot happened over the winter with a suspension overhaul and H&R coilover suspension. The 944 now feels like a completely different car. But I will go into that in more detail in a separate post.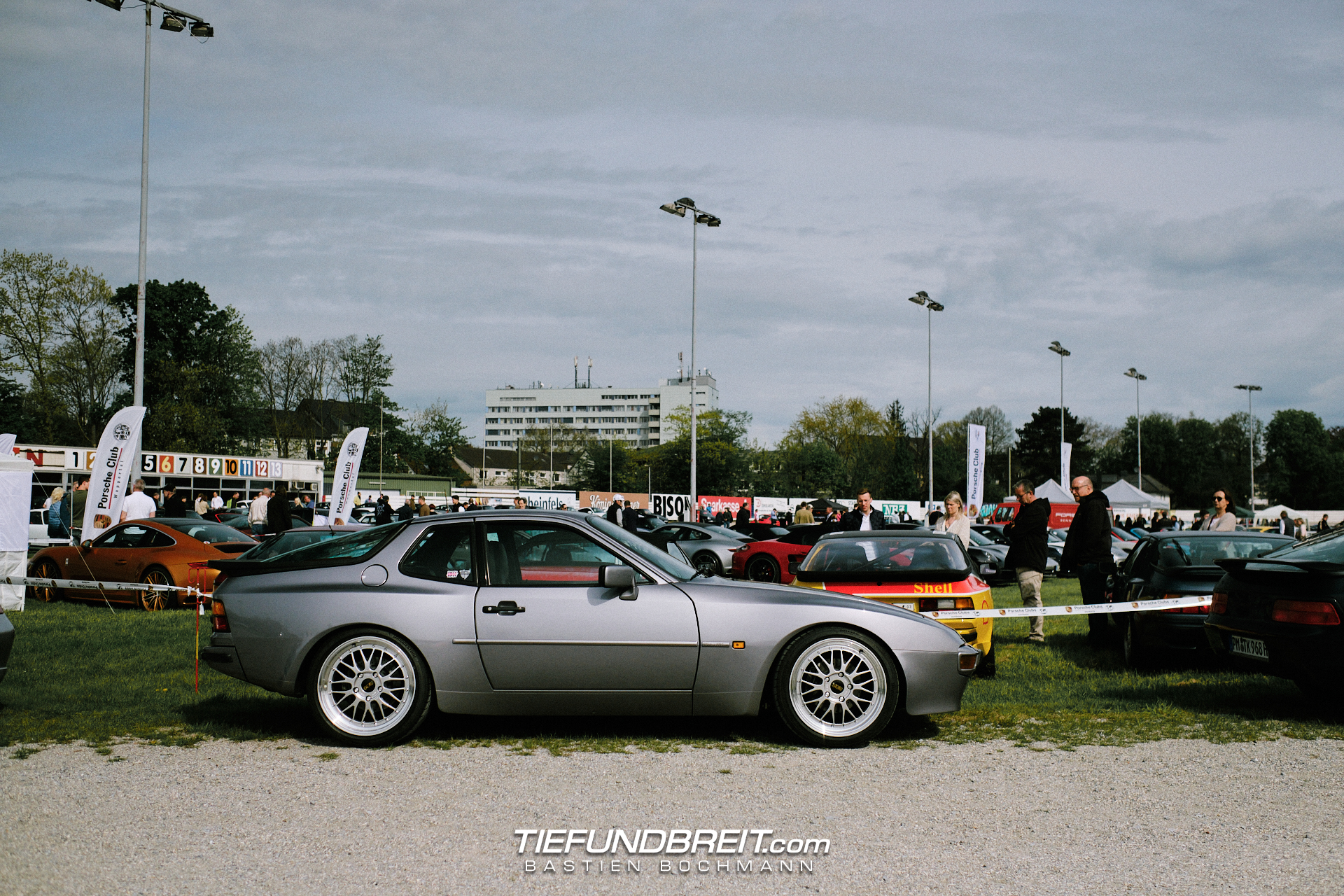 .
This blue 968 looked like it would be a lot of fun to drive. Work rims, Recaro seats, turbo hood and a turbo badge… I wonder if that's accurate?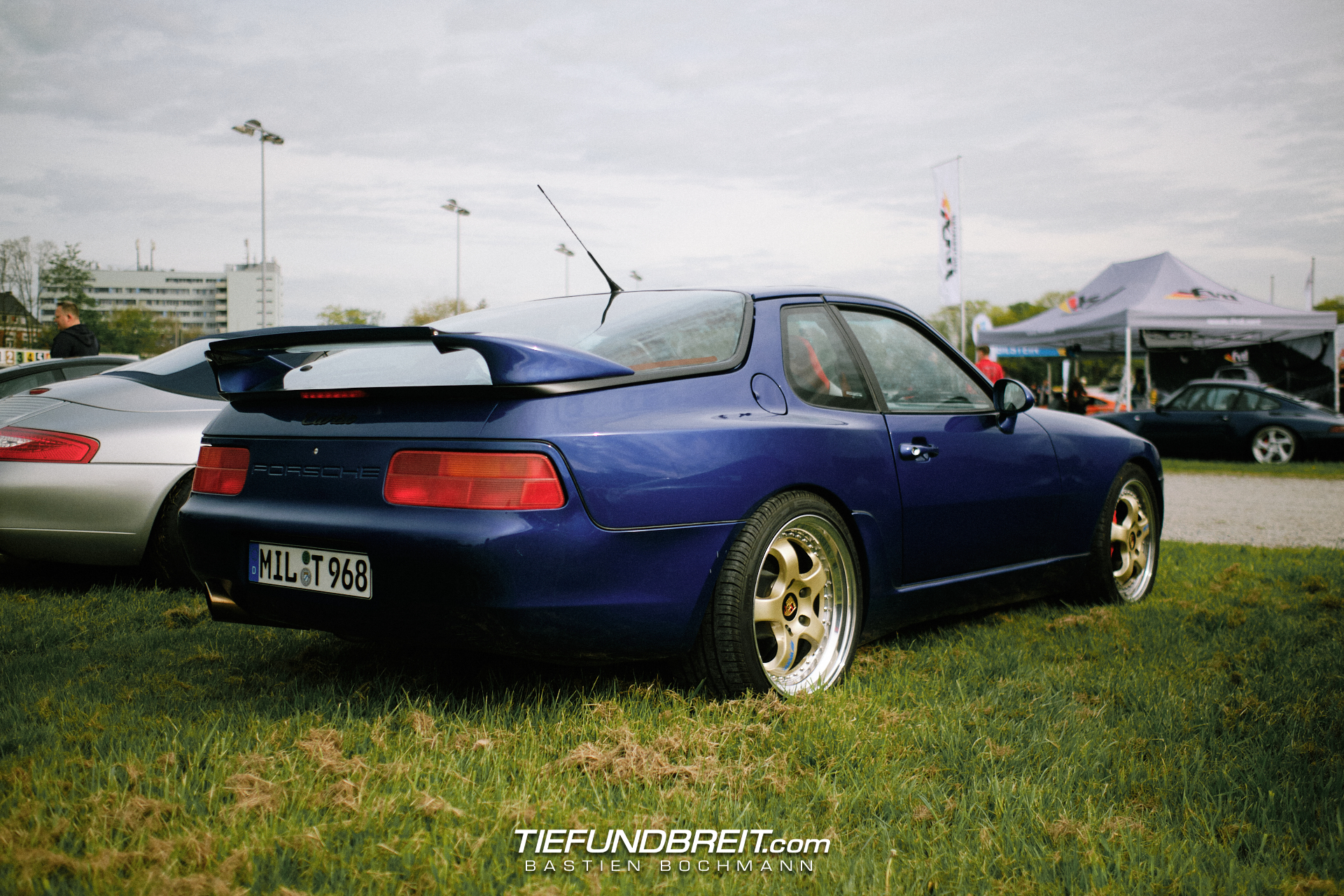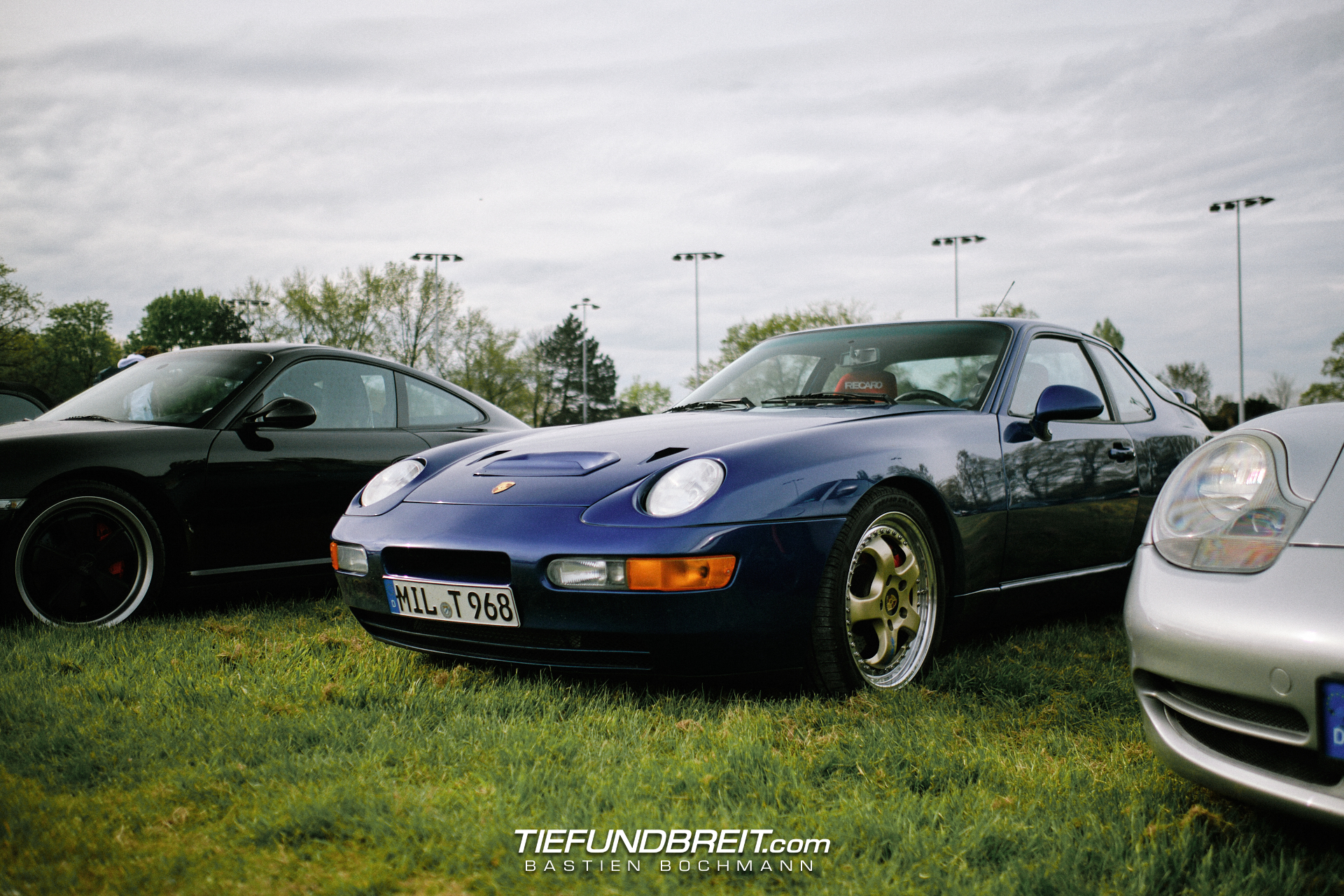 This red 944 from the Netherlands impressed with beautiful Speedline Mistral wheels and an interesting interior design. I don't think I've ever seen wood grain in a 944.
.
How about a few unusual ones? An original, early 944 Turbo Cup or a 968 with Strosek Sportkombi tailgate… neat.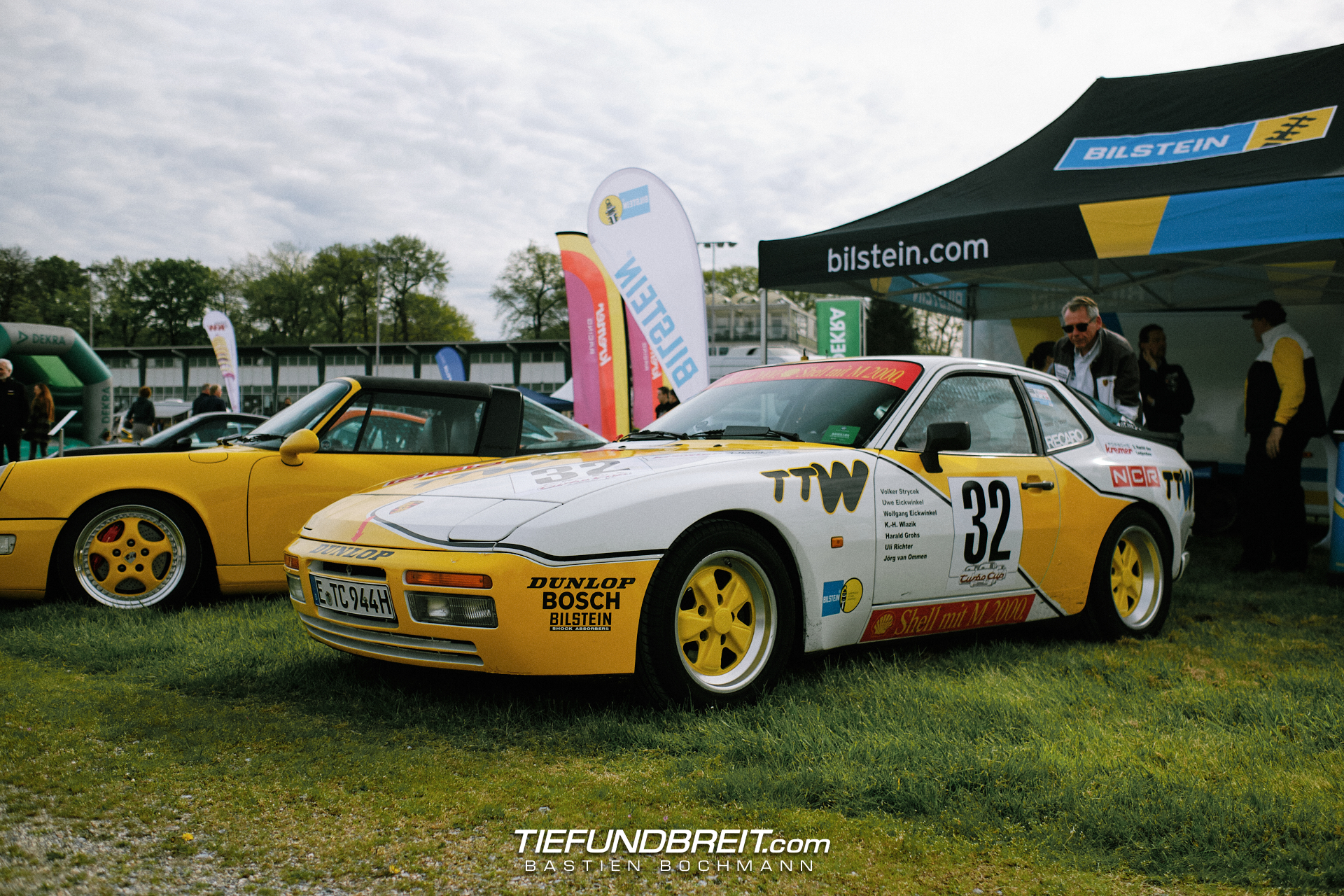 Or a 924 Carrera GT replica in bright green?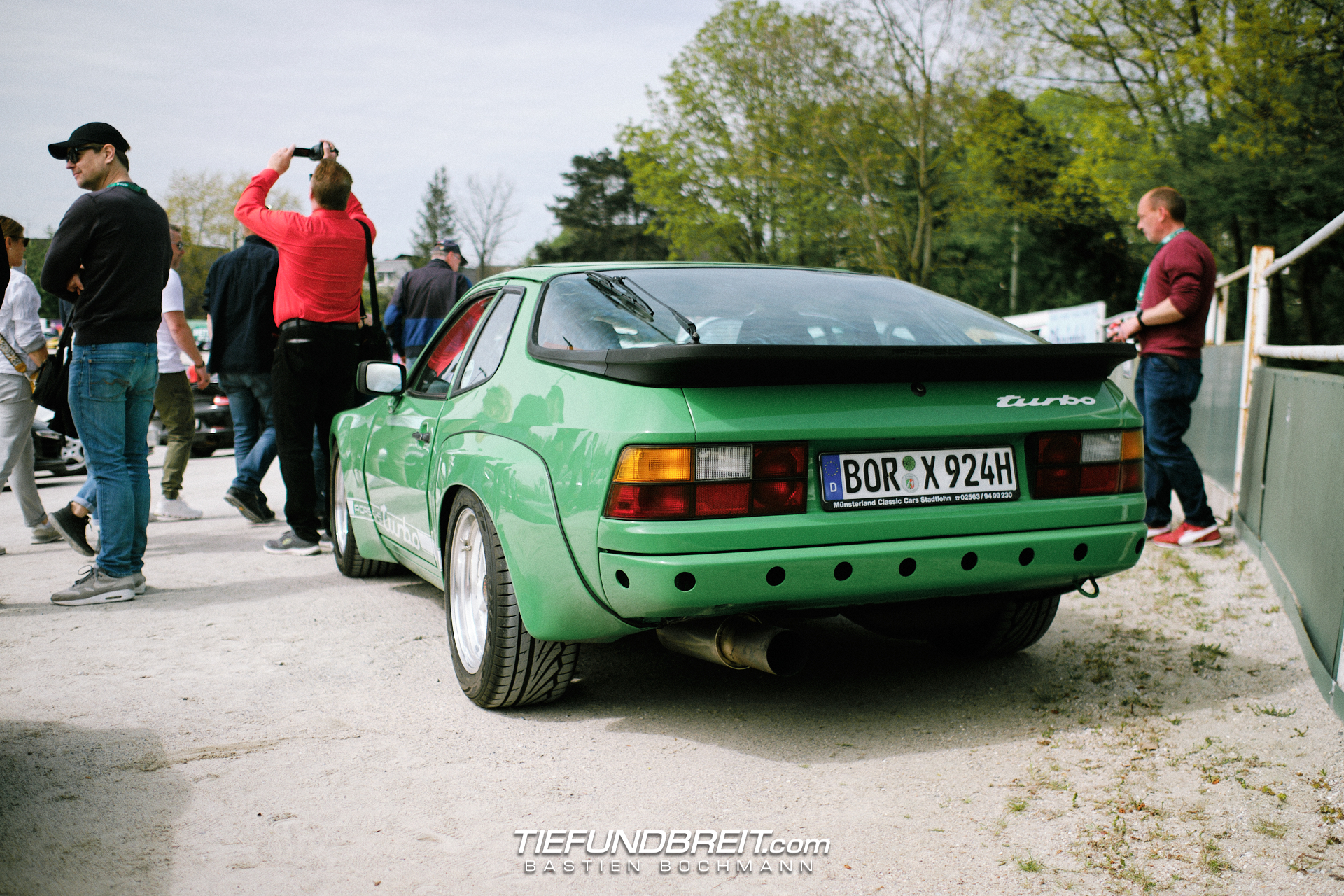 .
Aside from transaxle Porsches, of course, there was a huge amount of 911s from all eras. Everything from early G models to the brand-new 911 Dakar was represented.
How about a low 997 GT3?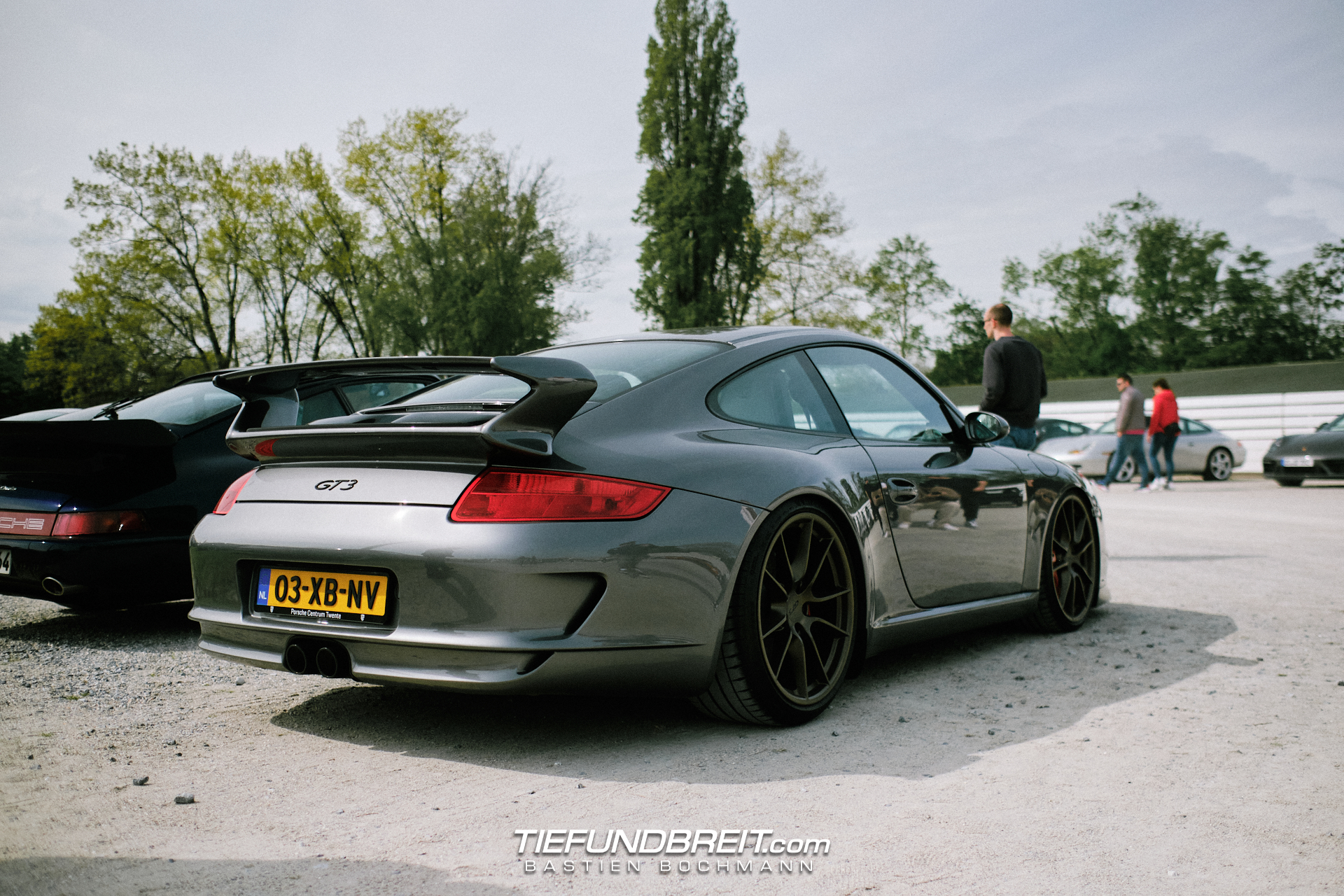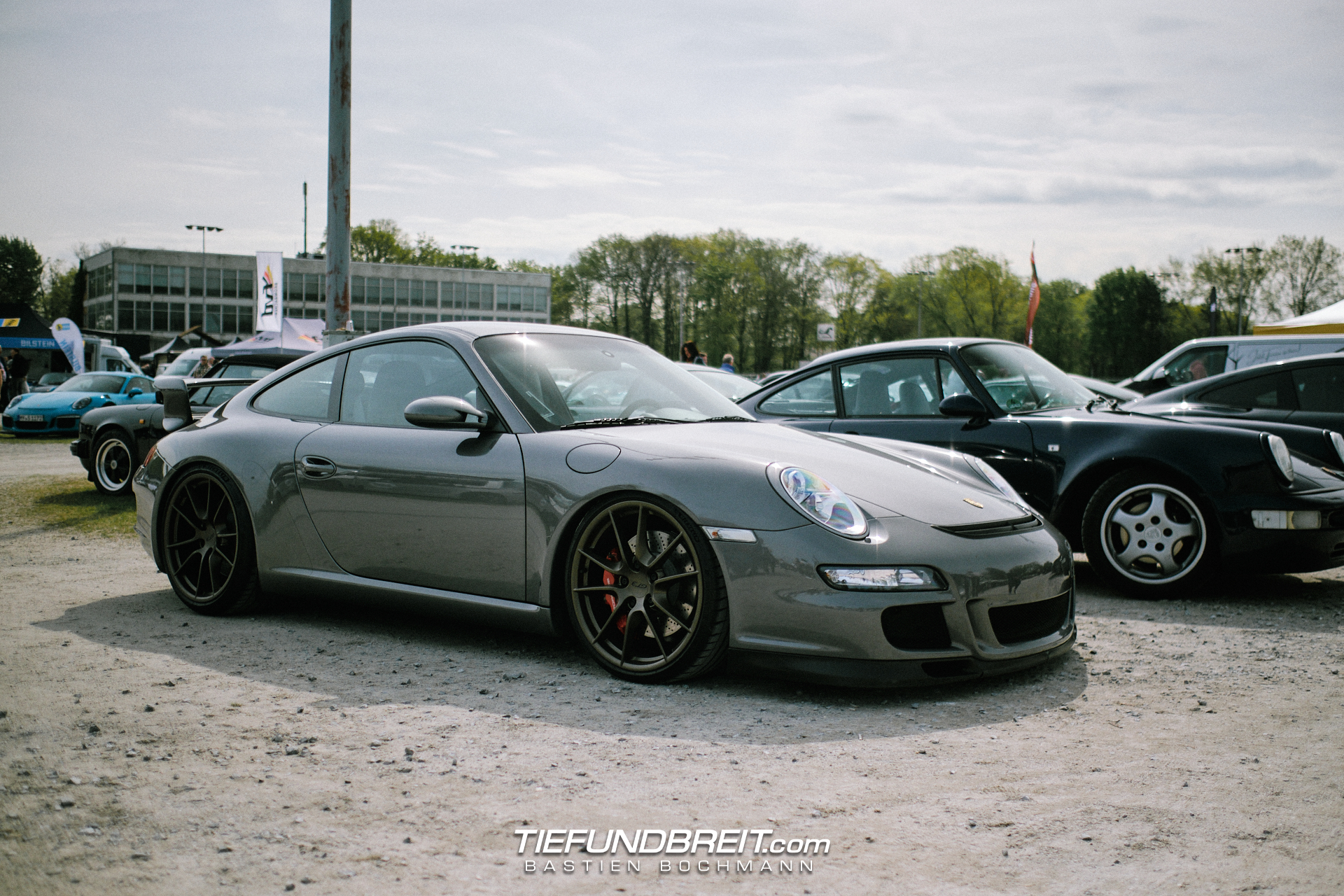 Or would you rather an old G model on BBS E50?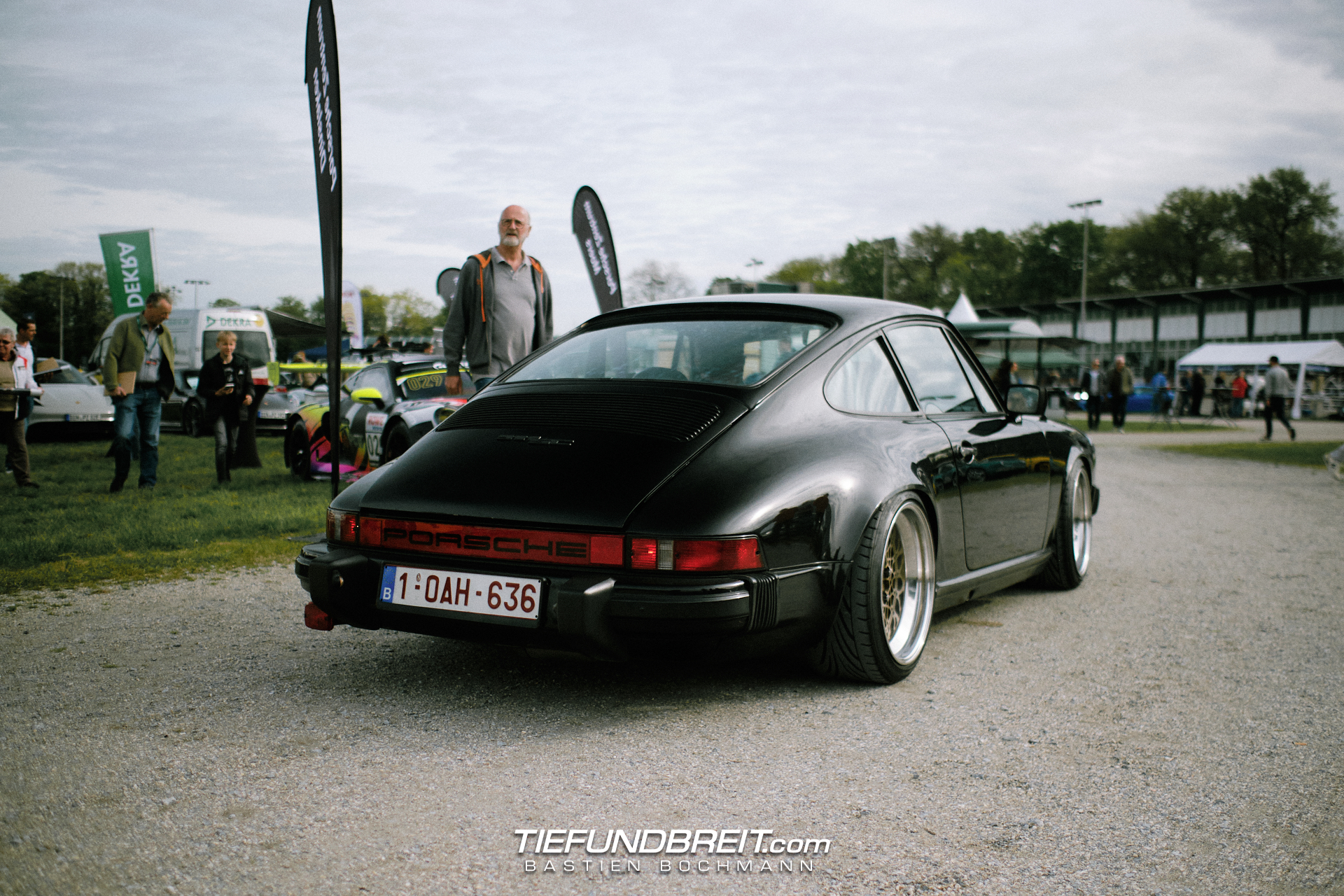 .
Perhaps you'd rather have it as a Targa?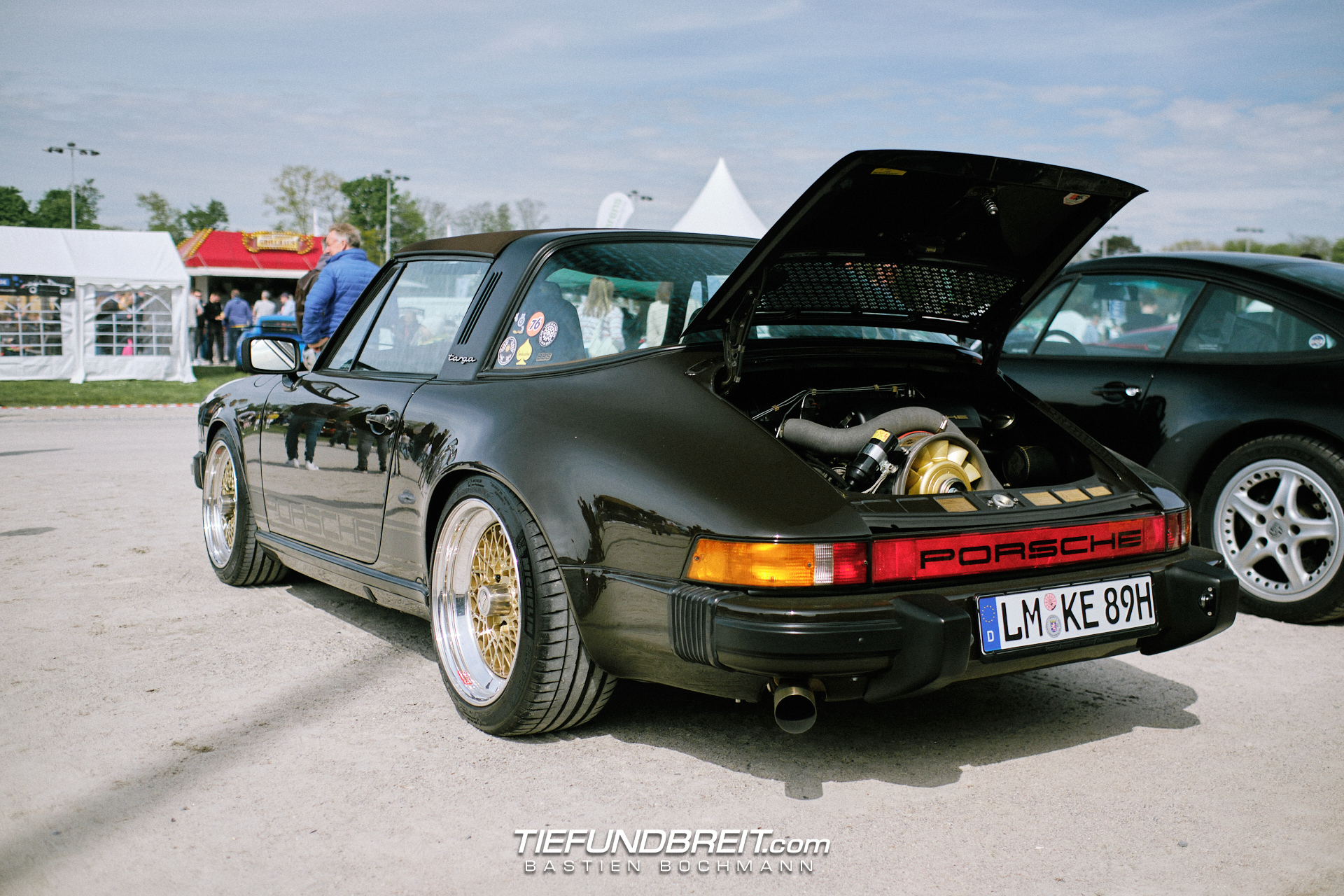 .
Or would you prefer a 964?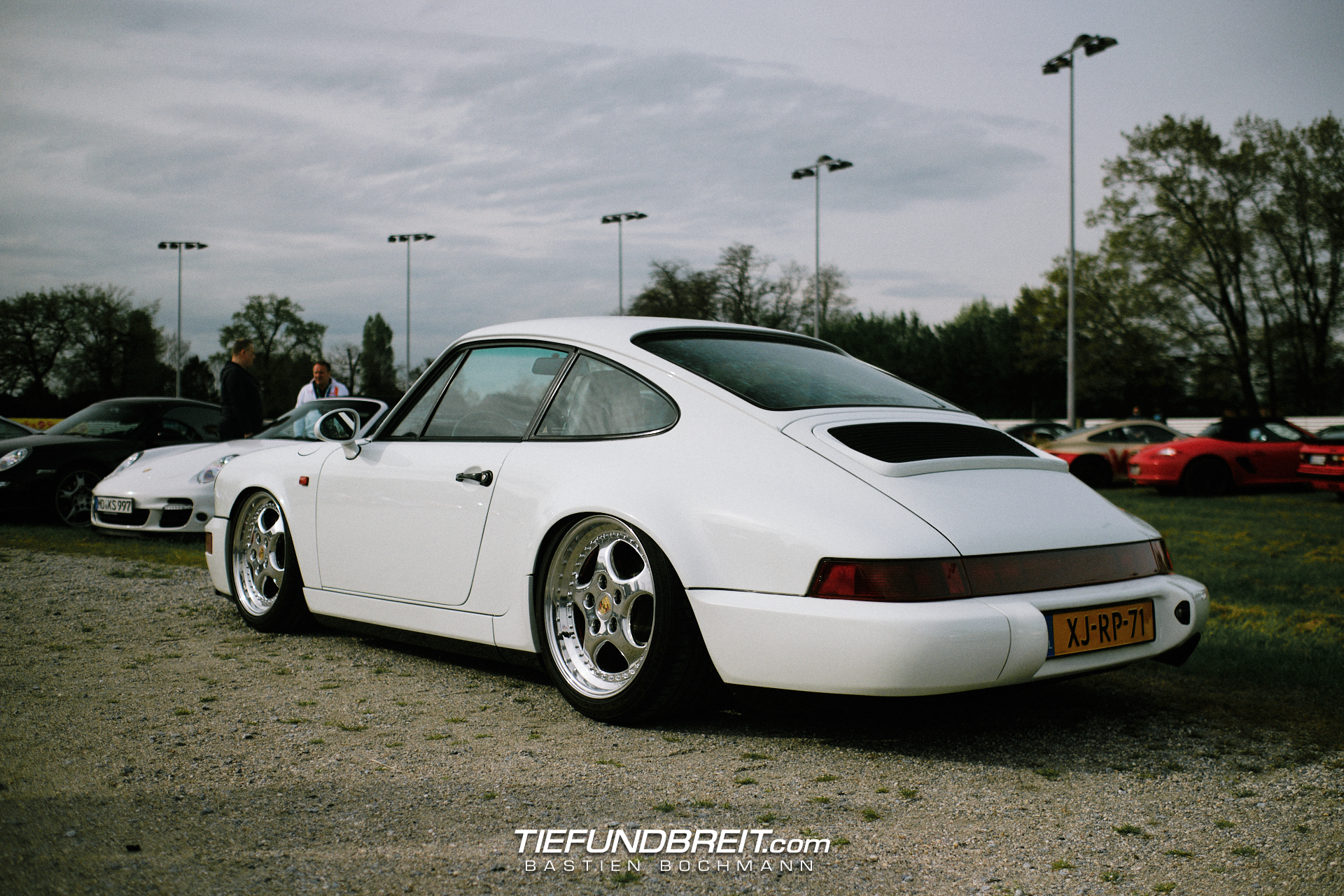 .
911s are simply an incredibly diverse canvas from which you can conjure up an incredible number of different variants. A 996 is also very beautiful, even if it is often criticized for its headlights.
.
A 911 doesn't need many conversions to be chic and interesting. As these near-stock 964s and 993s in unusual colors prove.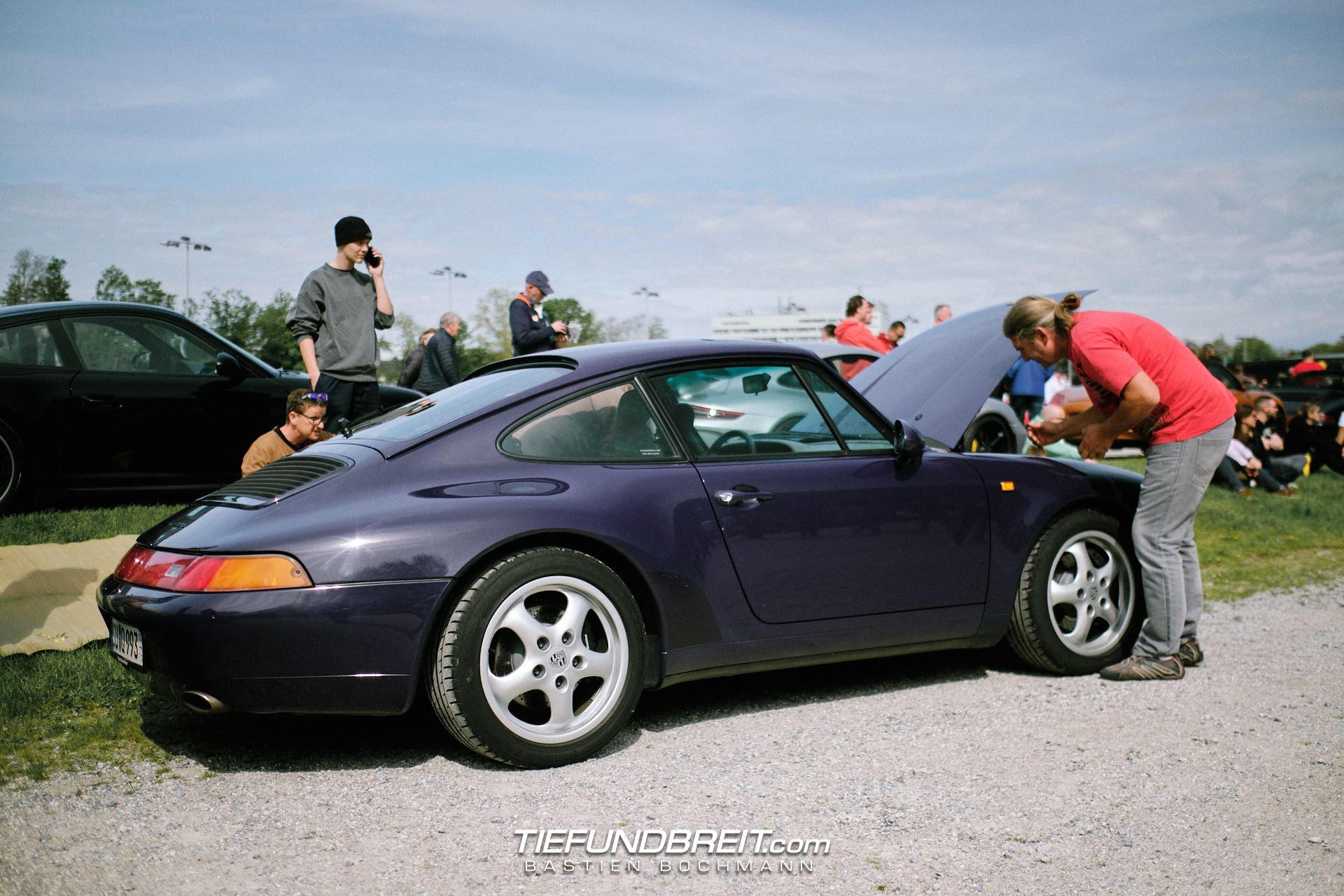 An Audi RS2 had also sneaked in among the Porsches – which is of course perfectly fine, since the RS2 was developed by Porsche for Audi.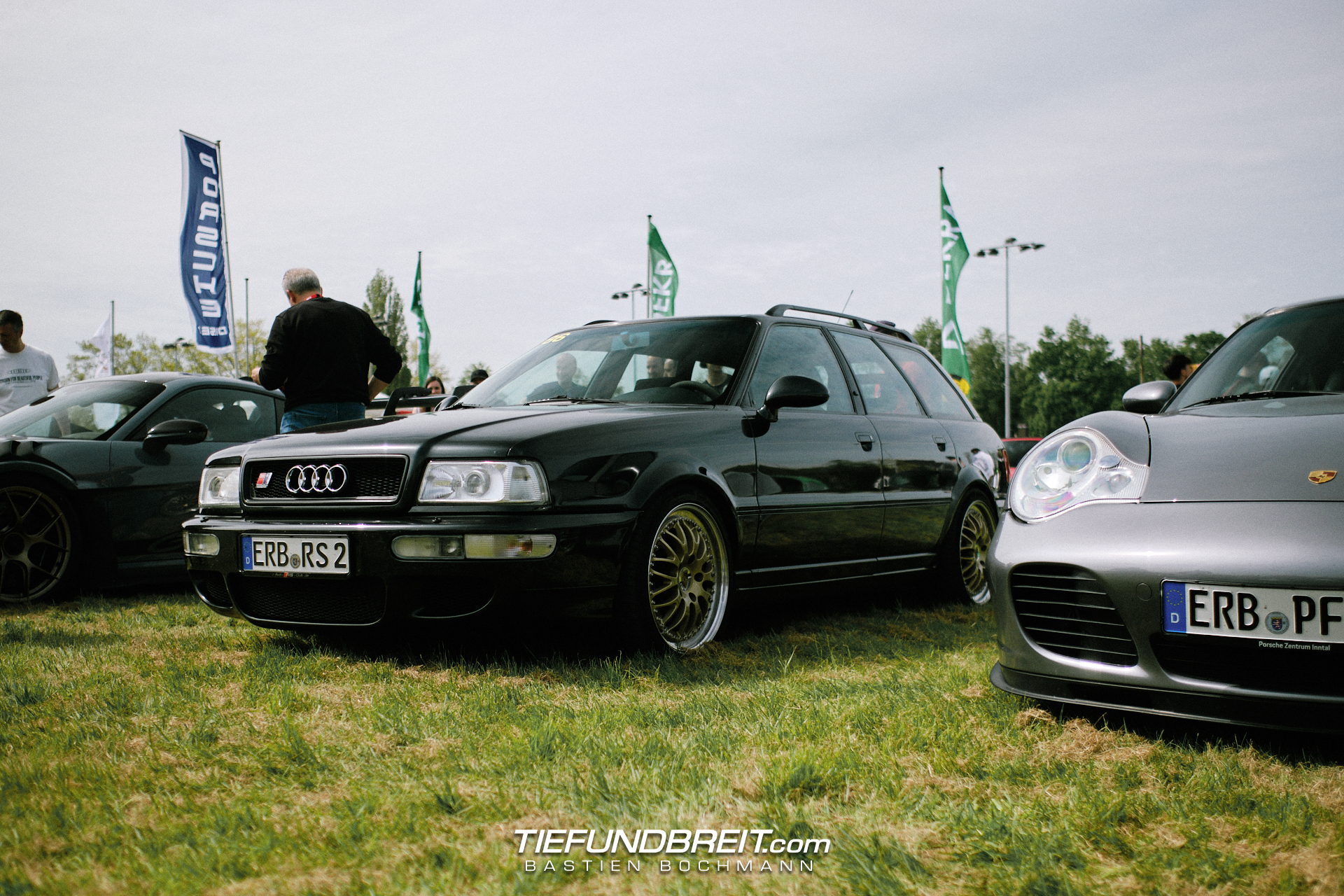 We had a lot of fun at the meeting and even though we may not be the typical Porsche clientele, it was worth it. Enjoy the rest of the pictures!