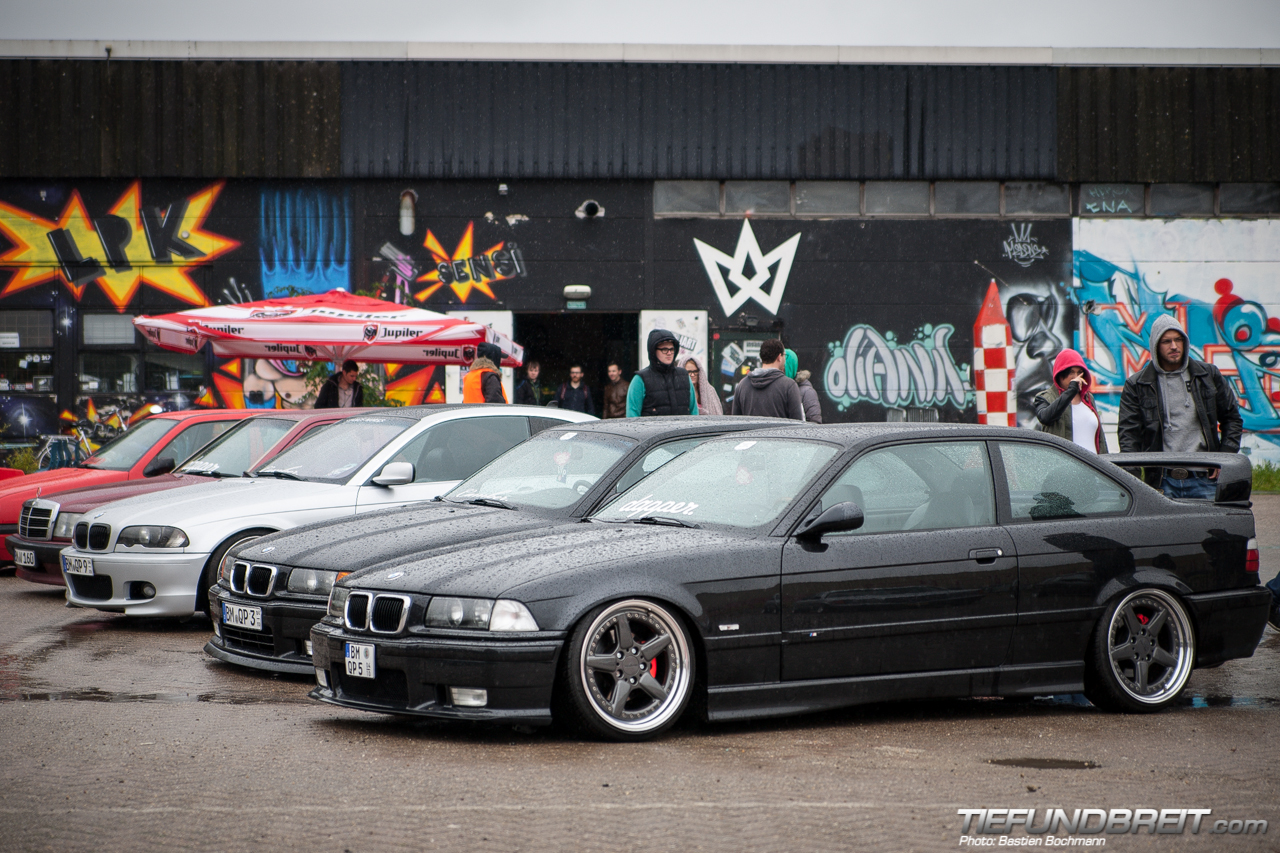 When we got to the show, well… the DMPD part was not what we expected. It was disappointingly small with only a handful of cars attending – not even 20 of them. It is understandable though – the weather was, to put it bluntly, absolutely shit. And the DMPD part of the event was only announced a few short months before the event even happened, so not many people knew about it. Still, it was rather sad to see a DMPD event like this. I know these guys usually put on amazing events and I am still very much looking forward to the next iteration of the DMPD main event.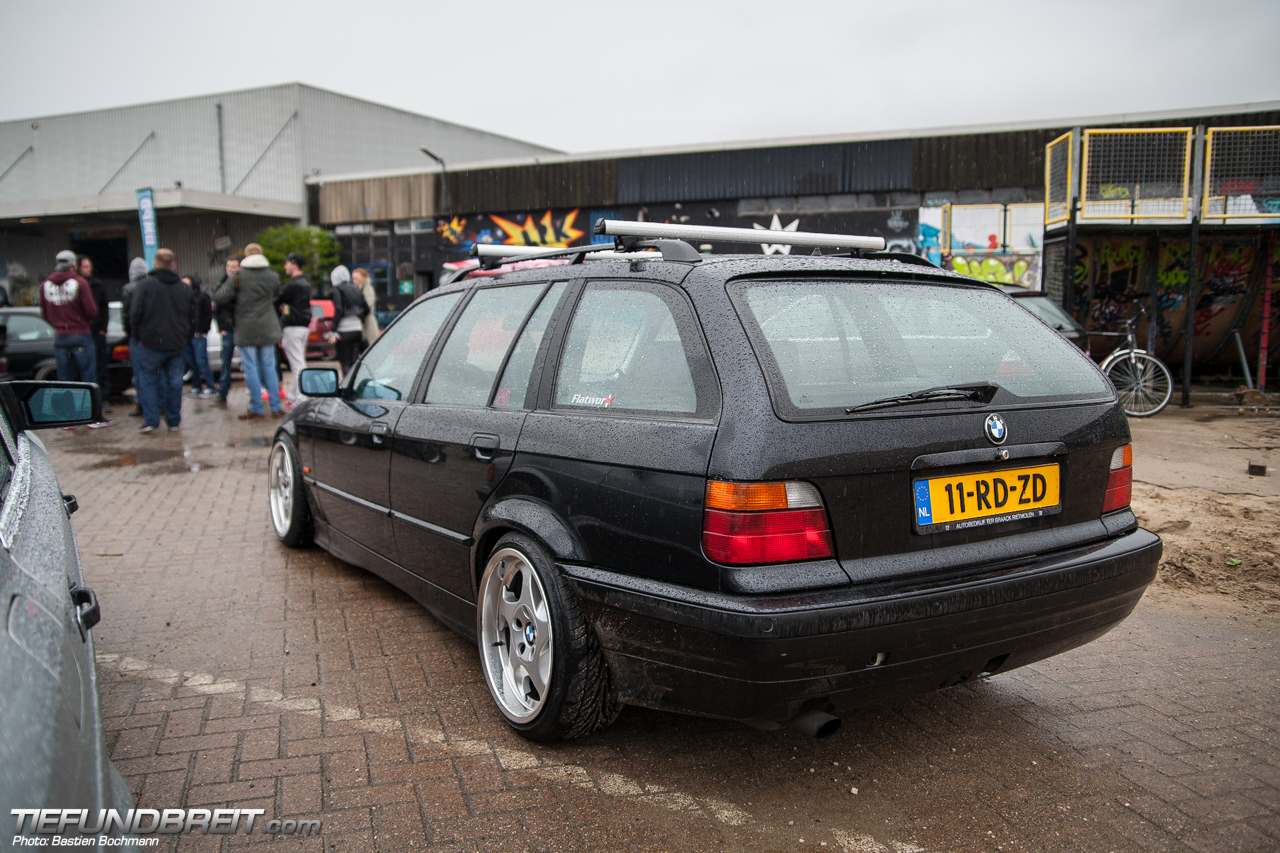 This black E36 Touring caught my eye, seeing how I have one myself. It showed a nice OEM-style approach to things with E34 M5 wheels wearing the throwing star covers on one side…
… and turbine covers on the other side. These are the same wheels under the covers. They came on the E34 M5, the turbines (which were actually designed to help cool the brakes!) are found on earlier models while the throwing stars came on later models.
Sitting next to the Touring was one of my favorite cars of the day. This W126 S-Class was hard as nails!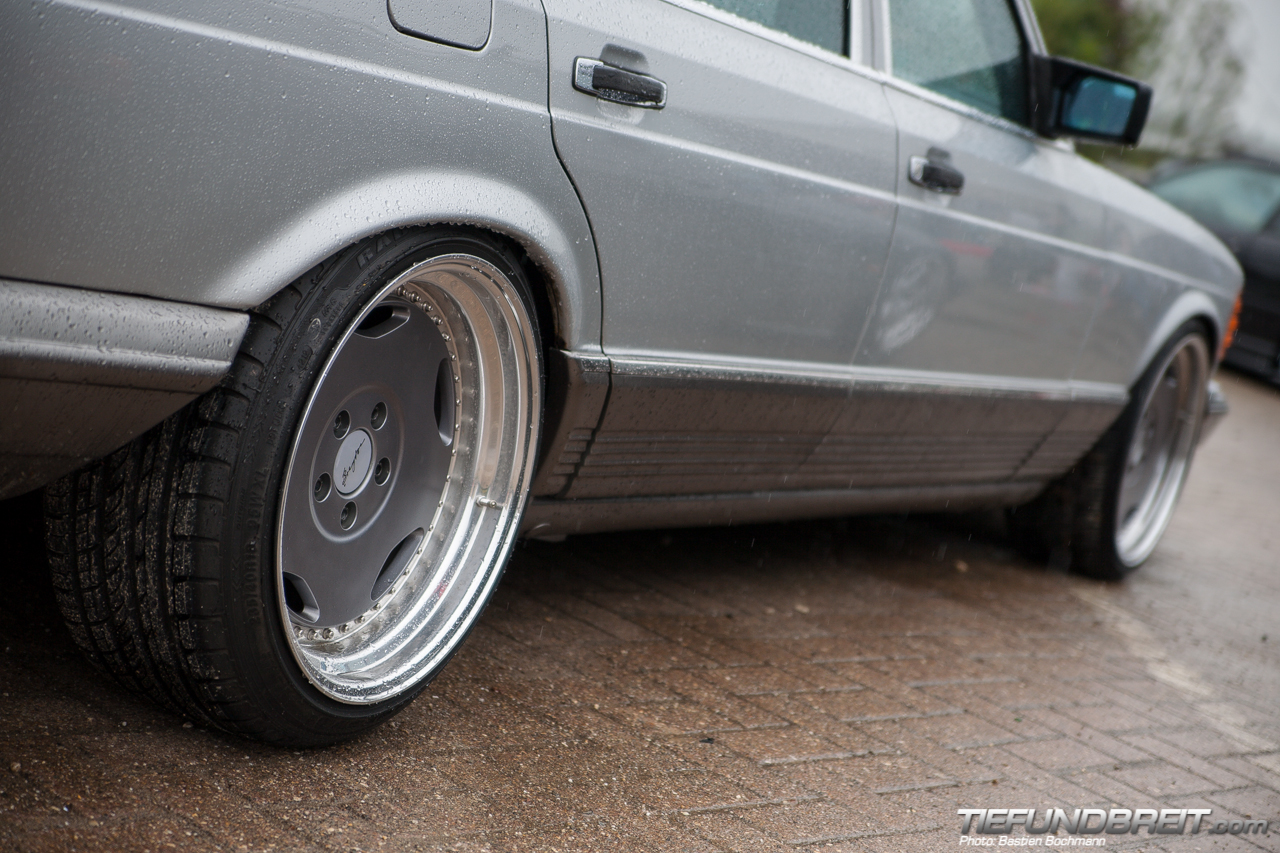 I loved the wheel choice on this thing. The big cruiser was sitting on a set of staggered Breyton wheels meant for a BMW, measuring 9×18 in the front and 11×18 in the rear.
This E39 was looking rather tidy. I've seen the build thread to this car and I can say it's come a long way from what it looked like when the owner first picked it up.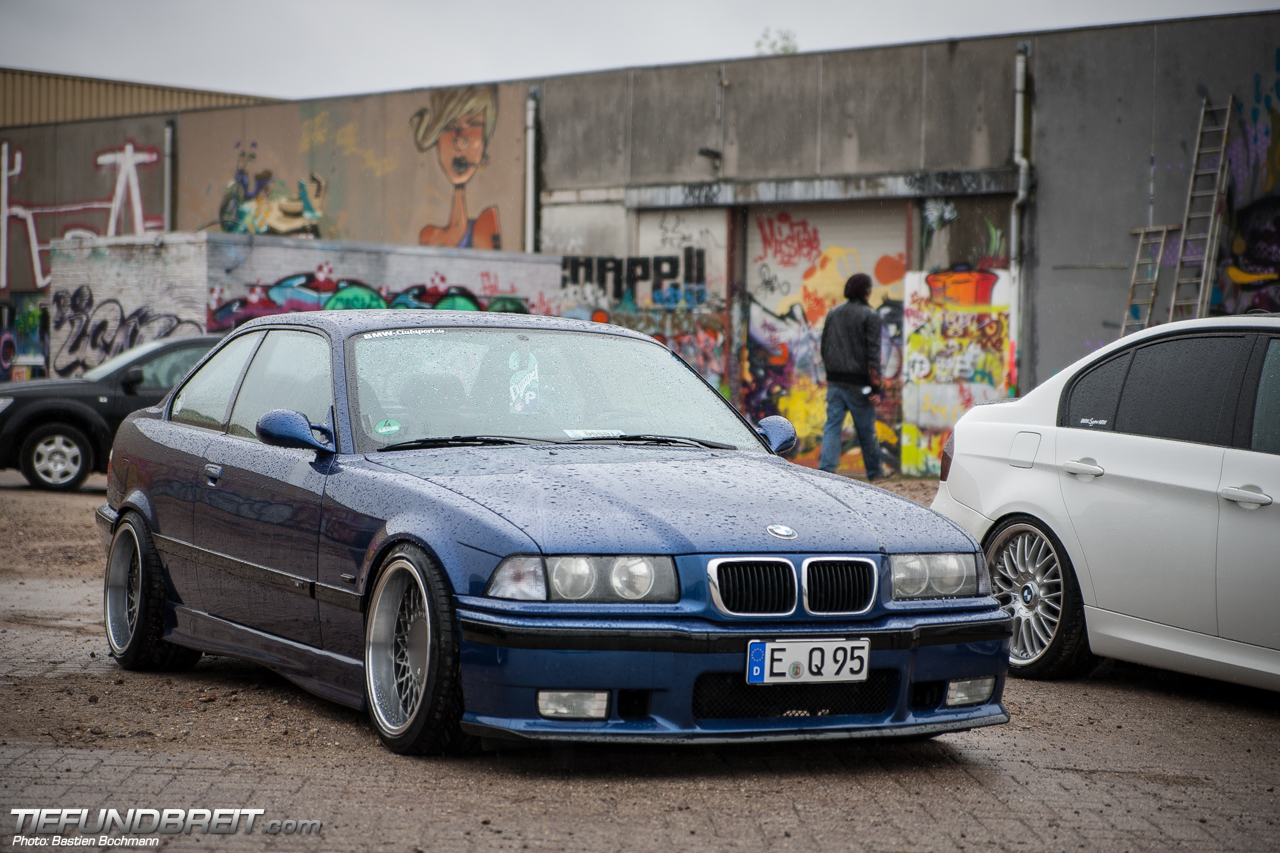 If you've been watching our Facebook, you may recognize this car as Tim Schulz' 328i Coupe. It wasn't long ago that he was in the Tief & Breit workshop with the car for some suspenion work.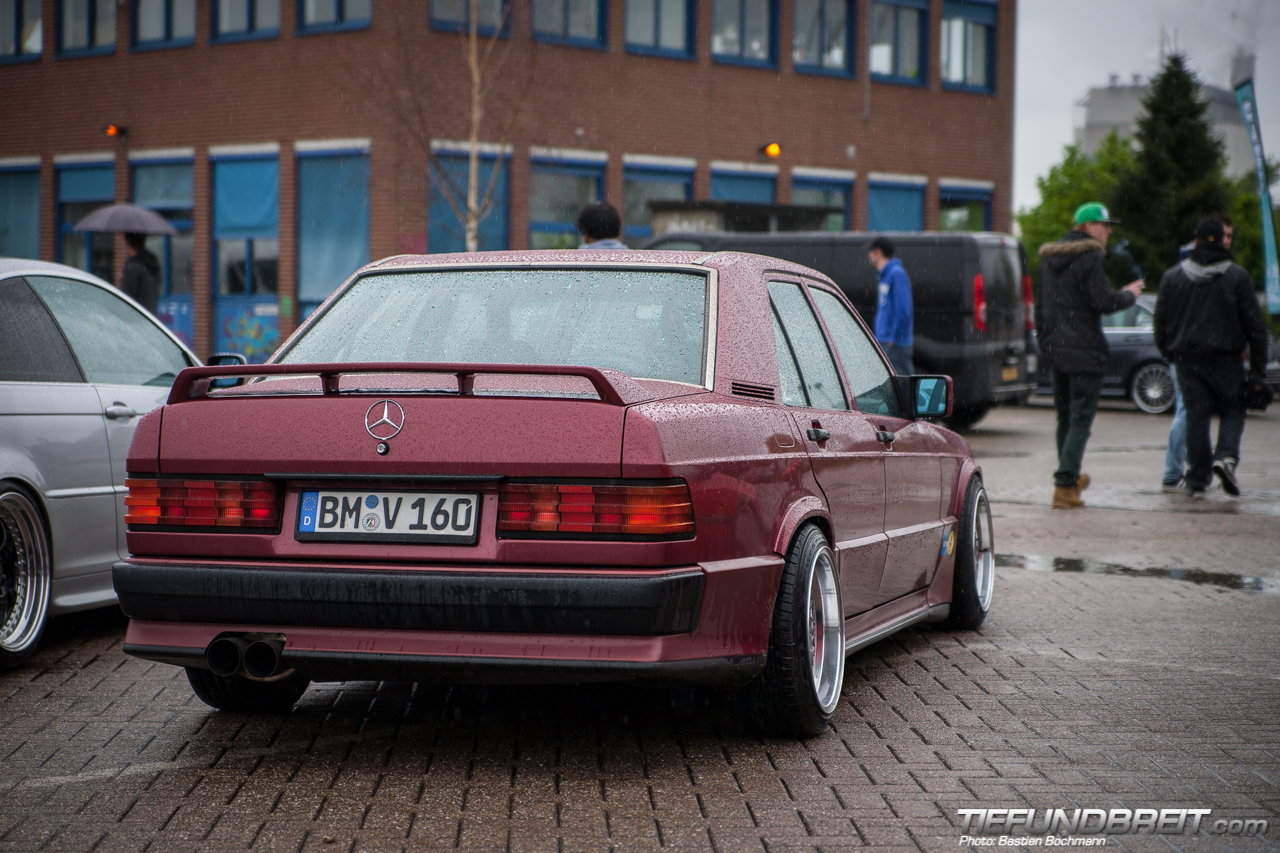 Another shot of Andreas' 190E. He's still doing some tweaking to the car but rest assured you will see more of it soon!