On the first day of June 2019, I was invited to a exclusive car show by Icons Crew. I met them a couple weeks ago when I first visited Switzerland. Actually I'm not sure why I never drove to Switzerland before, it's just around a four hour trip from my location in the southwestern regions of Germany, which basically means it's not far away (from my point of view).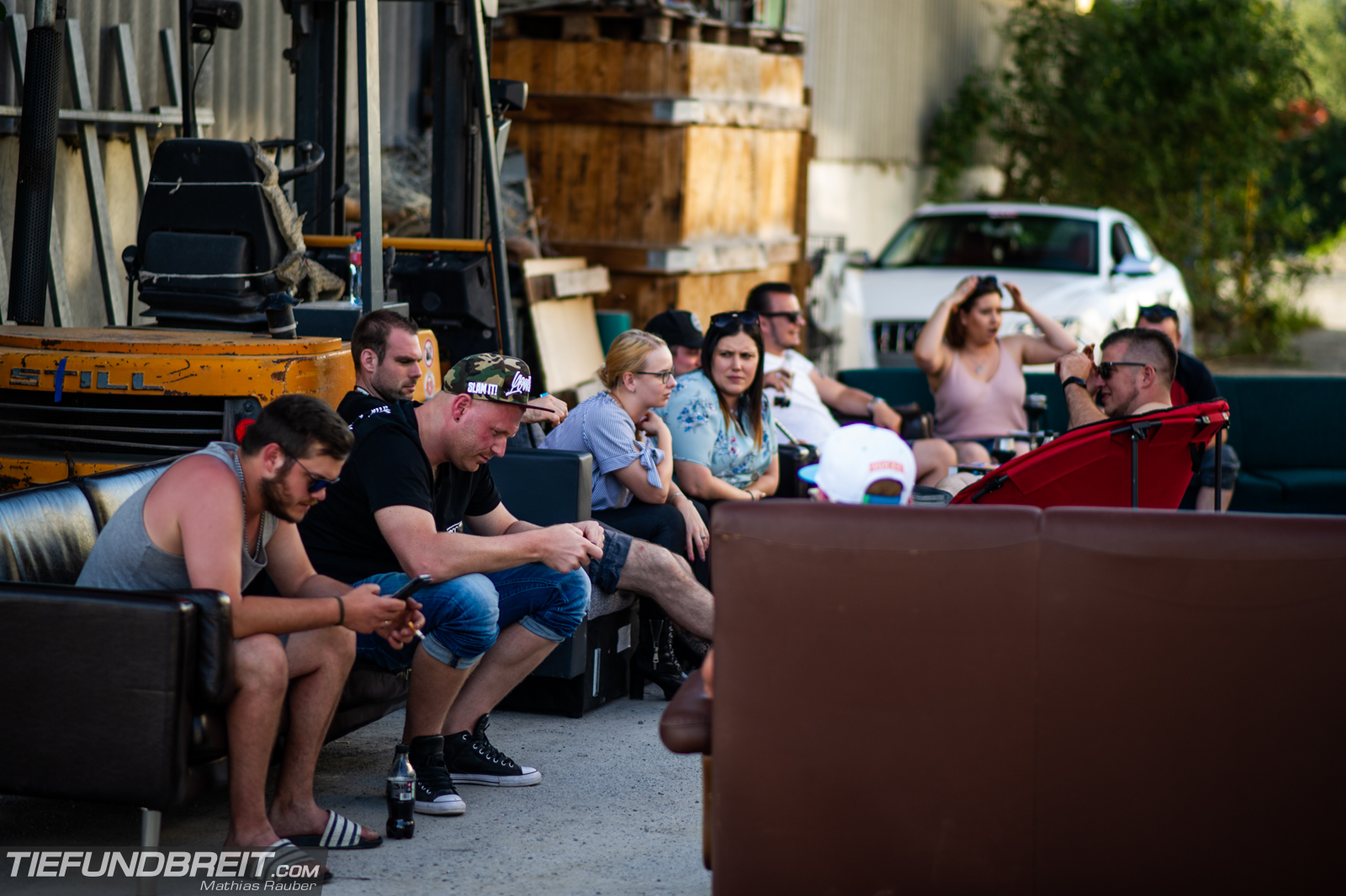 The location was an industrial site used by a couple companies which perfectly fit the athmosphere of the show. Starting from oldschool european over japanese imports to new production cars. Perfect amount of cars and mix of styles.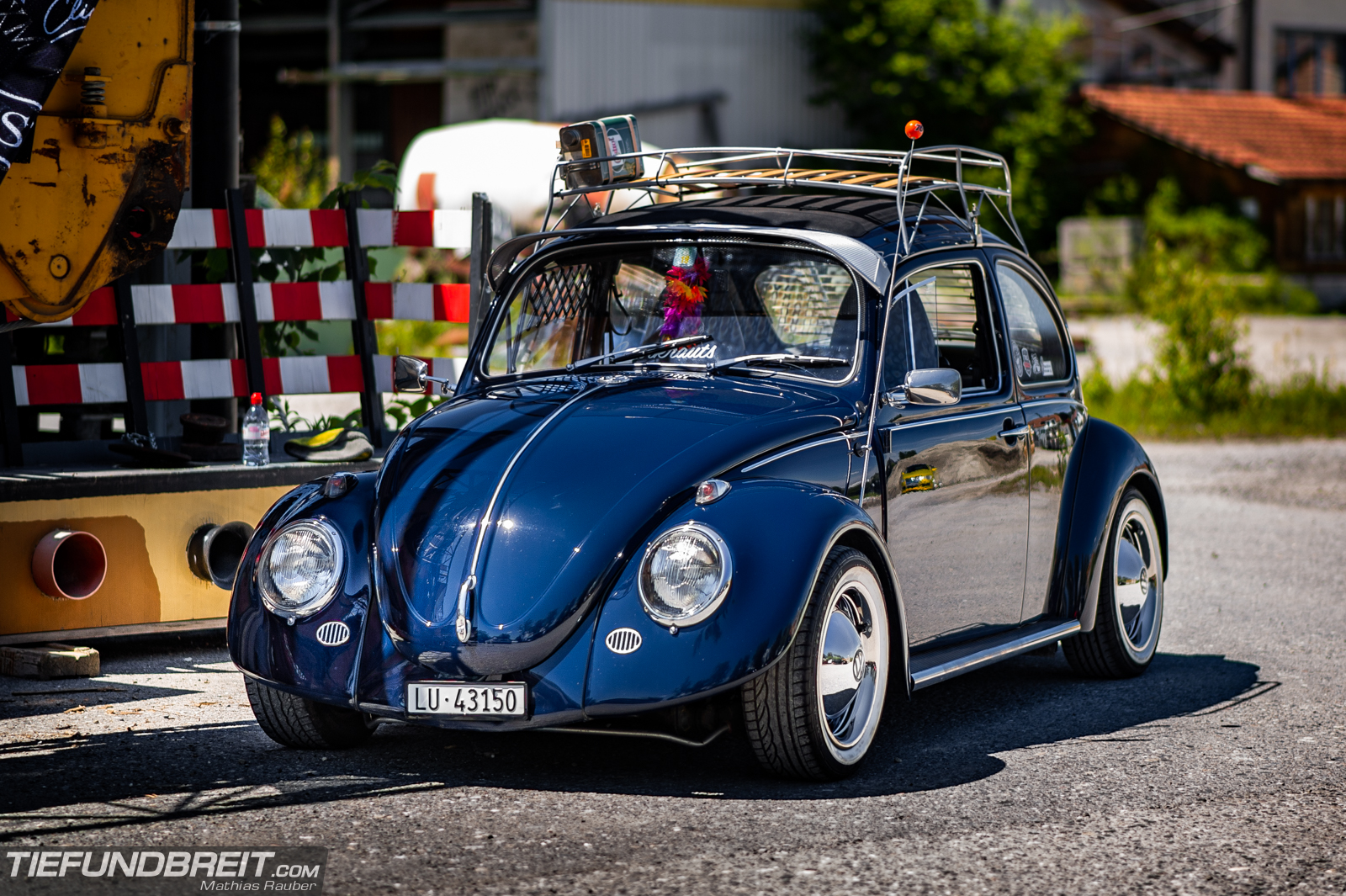 On my way to Widnau (the city where the meet is located) I met up with Sebastian (@slownserious) and he took me to the event.
He owns a VW Passat B6 with air suspension and fitted Work Meister wheels straight from Japan. In my opinion, german cars with japanese wheels are top notch regarding to variety.
My boys from Violent Clique also came to the meet, which basically is more or less sure, because they're a part of Icons too.
Nils in his amazing static Porsche with slant lips BBS RS wheels. Can it get more classy than this? We'll see..
Valentino brought his Benz W126 S-class on airride and super wide Oz Cygnus. Old big body sedans planted to the ground are also one of my favorites. Either you love of hate three spoke wheels but with massive dishes like these you have to love em.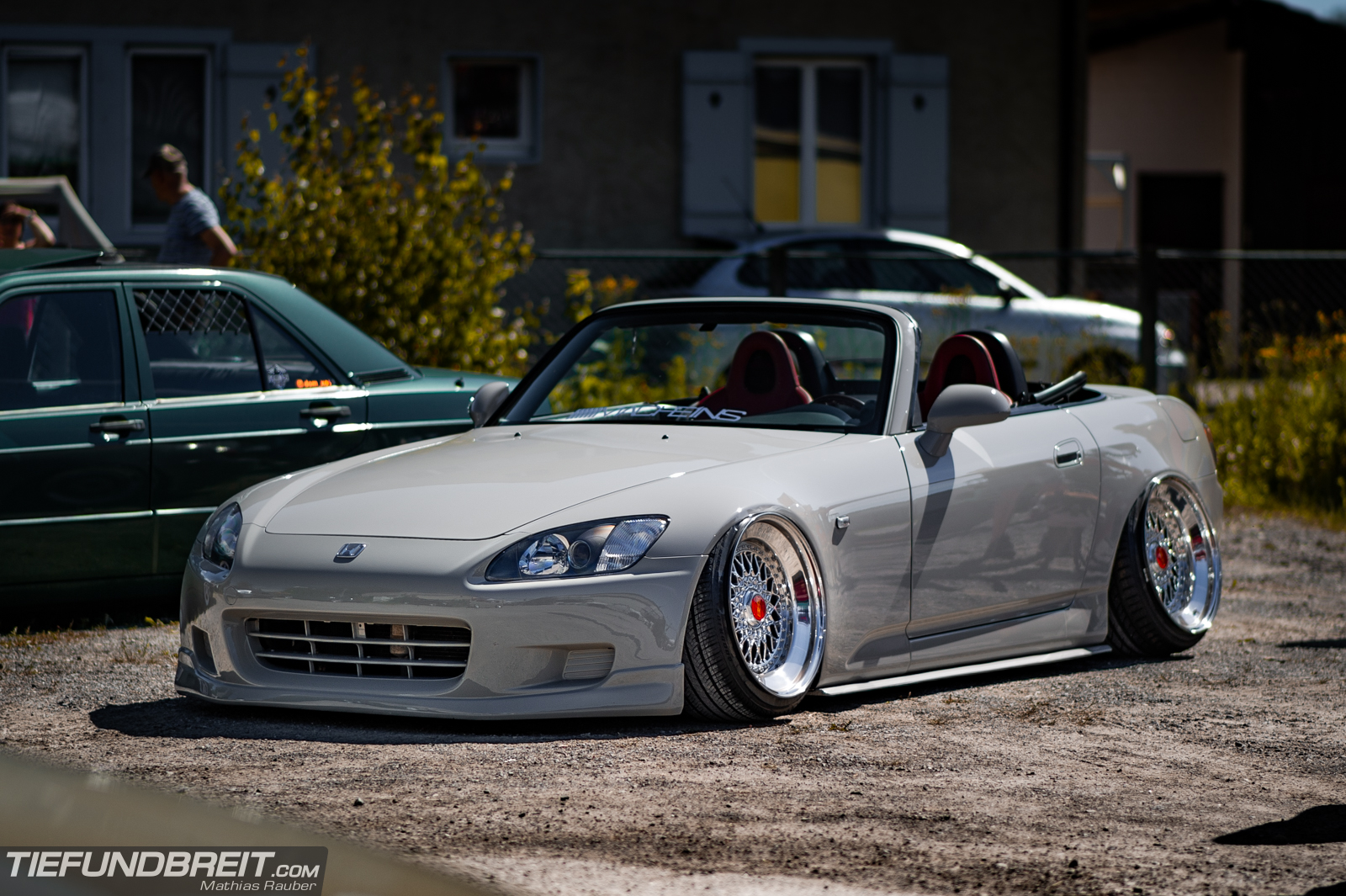 Another prime example of veriety is Davids' Honda S2000 with slant lips BBS RS. I can't get over why noone before even thought of this combination. How to break necks? This is how you do it.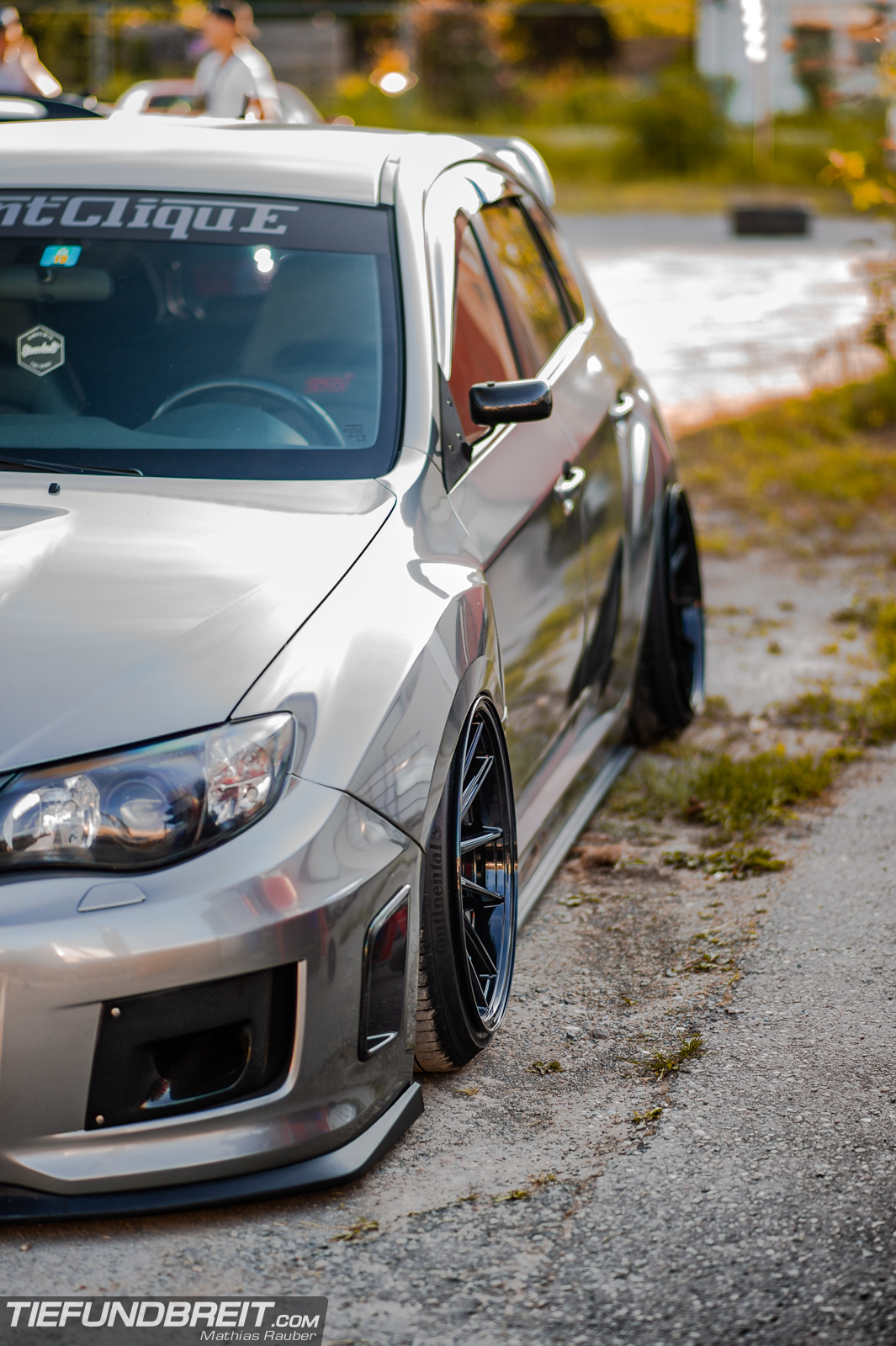 Jan is probably one of the most unlucky persons this year. He ordered new inner and outer lips for his BBS RSs centers but they're still nowhere near his garage. Seems like the seller had problems with shipping from overseas due to bad weather and different factory related reasons. Once he's done you'll see more of his Impreza!
The swiss people and their interest in Work Wheels is overwhelming. Sandros' 190E with custom Marlboro livery laid flat with oldschool Work Equip Anhelos – the ancestor of the Meisters. I can't say it more – I definetly don't like 190Es but this one is the icing on the cake. It's different, but not tryhard different like most cars these days, no, it's different cool! I like it a lot.
Marc, one of the organizers of the Rhine Valley Meet 2019 runs a BMW e28, tucking period correct cross spoke wheels and louvers. One of my favorite old 5-series up to date.
The Swiss people – all I've met so far – are in no means arrogant or unfriendly. Seems like they're exactly the opposite. Marc gave us tickets for free food and drinks. Even for Switzerland, the prices which they called for catering were shockingly cheap. I've seen more expensive stuff on German events, even though our drinks and food are normaly cheaper than in the rest of the world.
GRENZGARAGE – A car dealership in St. Margrethen, near to Widnau, has probably the best looking demonstration cars I've ever soon. If you follow me on Instagram you probably came across this car earlier. I've actually never seen a modded Subaru Levorg before. They installed Airlift Performance airsuspension and painted all chrome parts in highgloss black – which suits the car perfect! Sorry to say it, but I'm still not a fan or supporter of these wheels. But that's a different story.. Let's go on.
The event itself was the right mix of cars and space to show. As a person who prefers smaller, laid-back events, it was perfectly satisfying. There were a couple more cars I missed to shoot because they left early. I'm looking forward to travel more often to the Swiss guys and attend their events. Don't ask me why I prefer foreign meets over German meets, just don't. Fact, I loved it here and I'm coming again!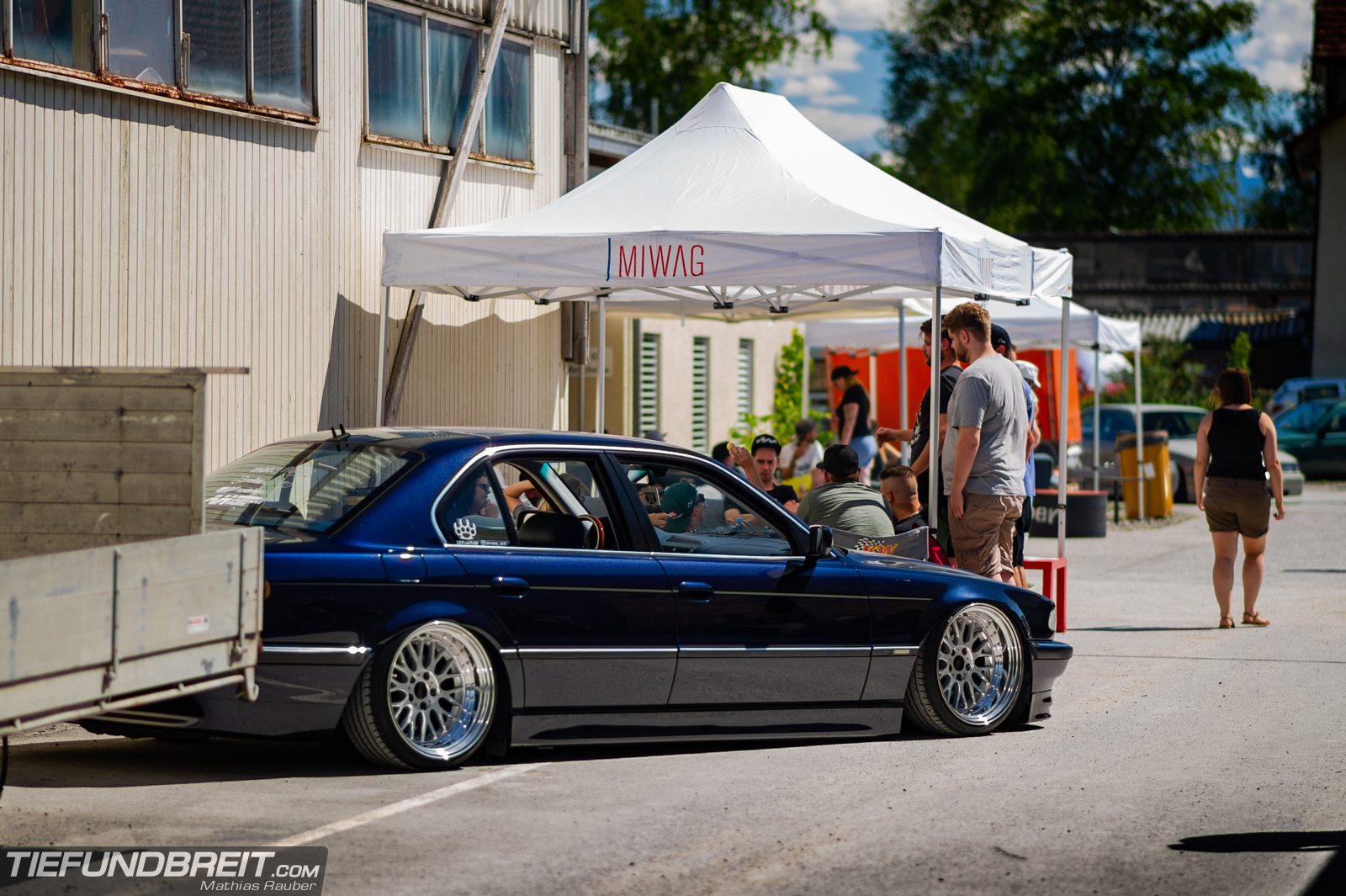 Mathias Rauber
Instagram: @mrauberfoto