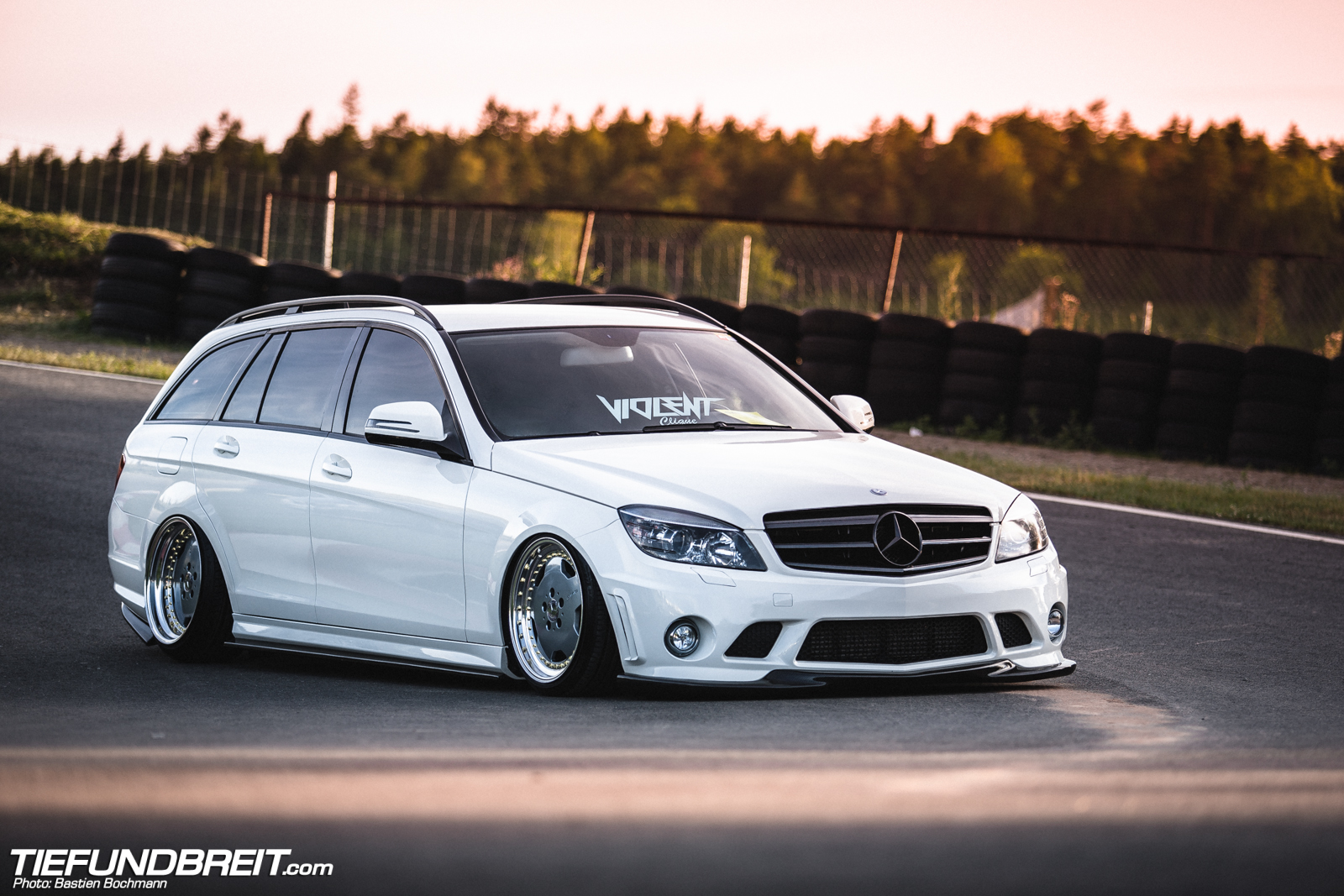 For some people, the clichèd love at first sight exists. Such was the case for David Gillberg when he first saw the TV commercial for Mercedes' W204 T-Modell (Mercedes' fancy name for a station wagon) around '07. He instantly fell in love with the bodystyle and knew that he wanted to own one sometime in the future. David has always been a Mercedes enthusiast and finally in 2013 his wish for a W204 T-Modell came true.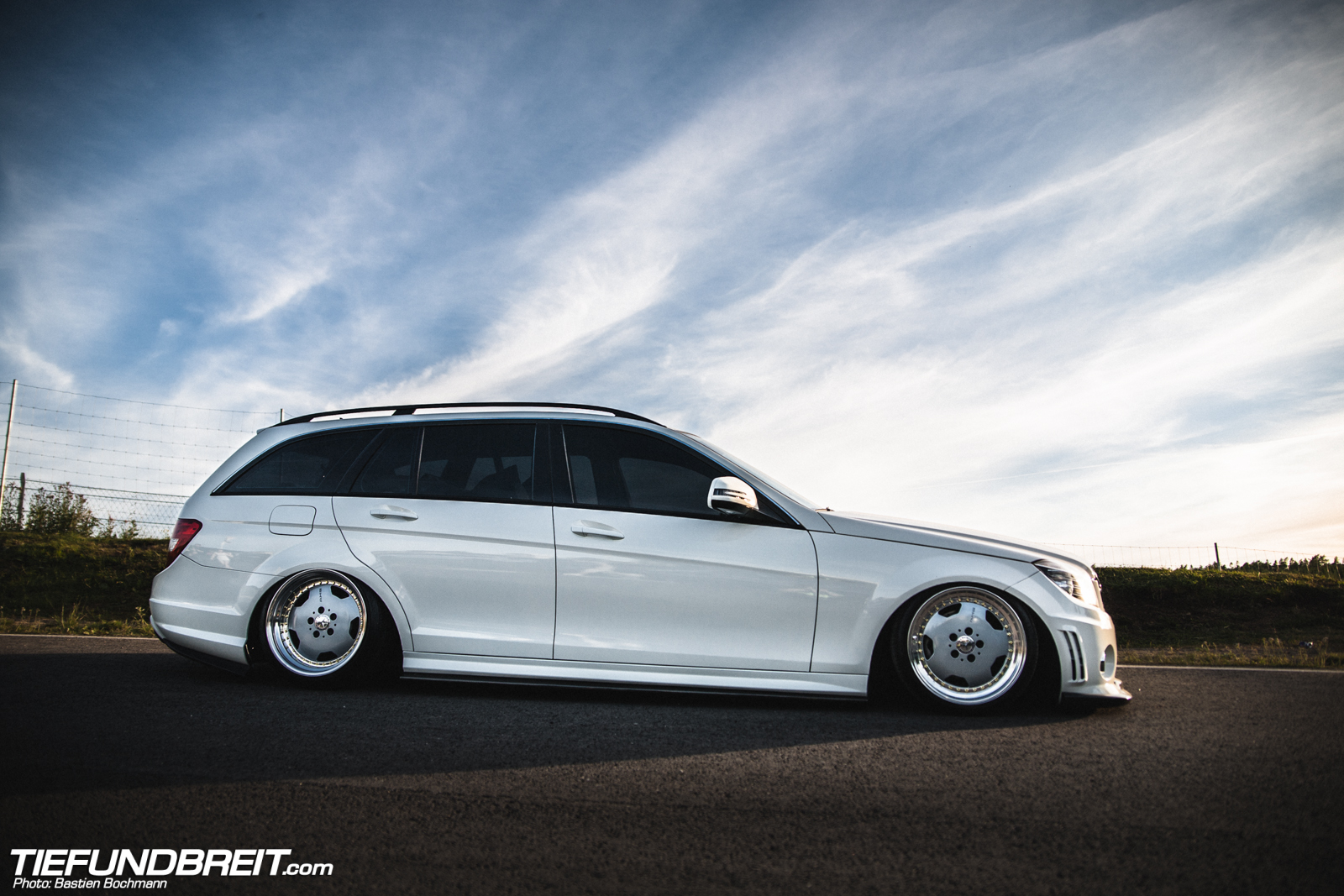 By pure chance he stumbled upon a W204 for a bargain price and didn't hesitate to pick it up. With the car being a 200CDI diesel, the initial plan was to just keep it stock for daily duties… I'm sure I don't need to tell you that this a plan was doomed from the start. Many of us car guys have had similar experiences after all. In David's case, the plan got derailed when he spotted some rare 3-piece 20 inch Brabus Monoblock III wheels. He just had to snatch them up… and like a domino effect, he soon realized that the car would look silly riding on huge 20 inch wheels with stock suspension and so he promptly ordered a airride kit consisting of Airlift Autopilot management and Airlift Airforce bags.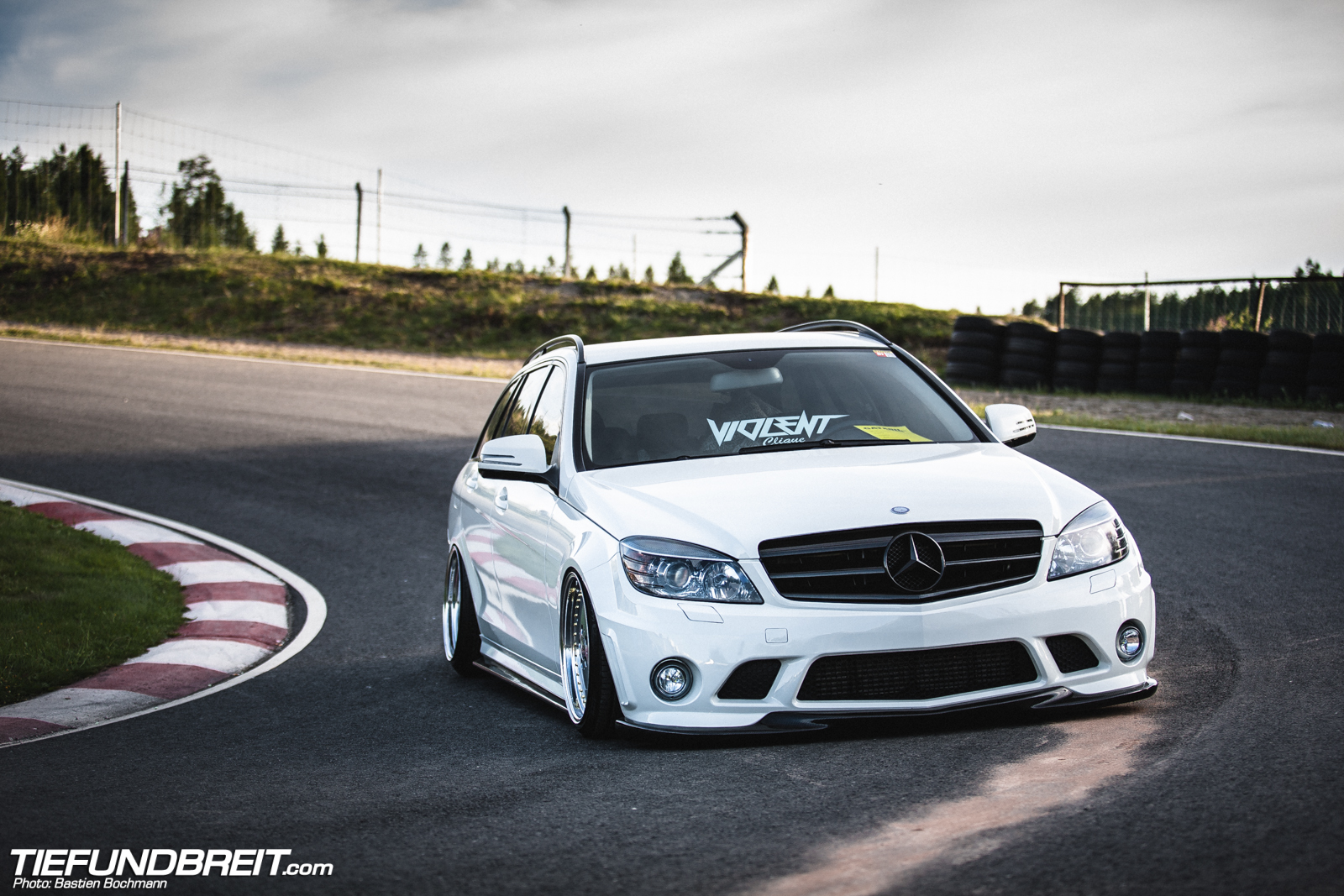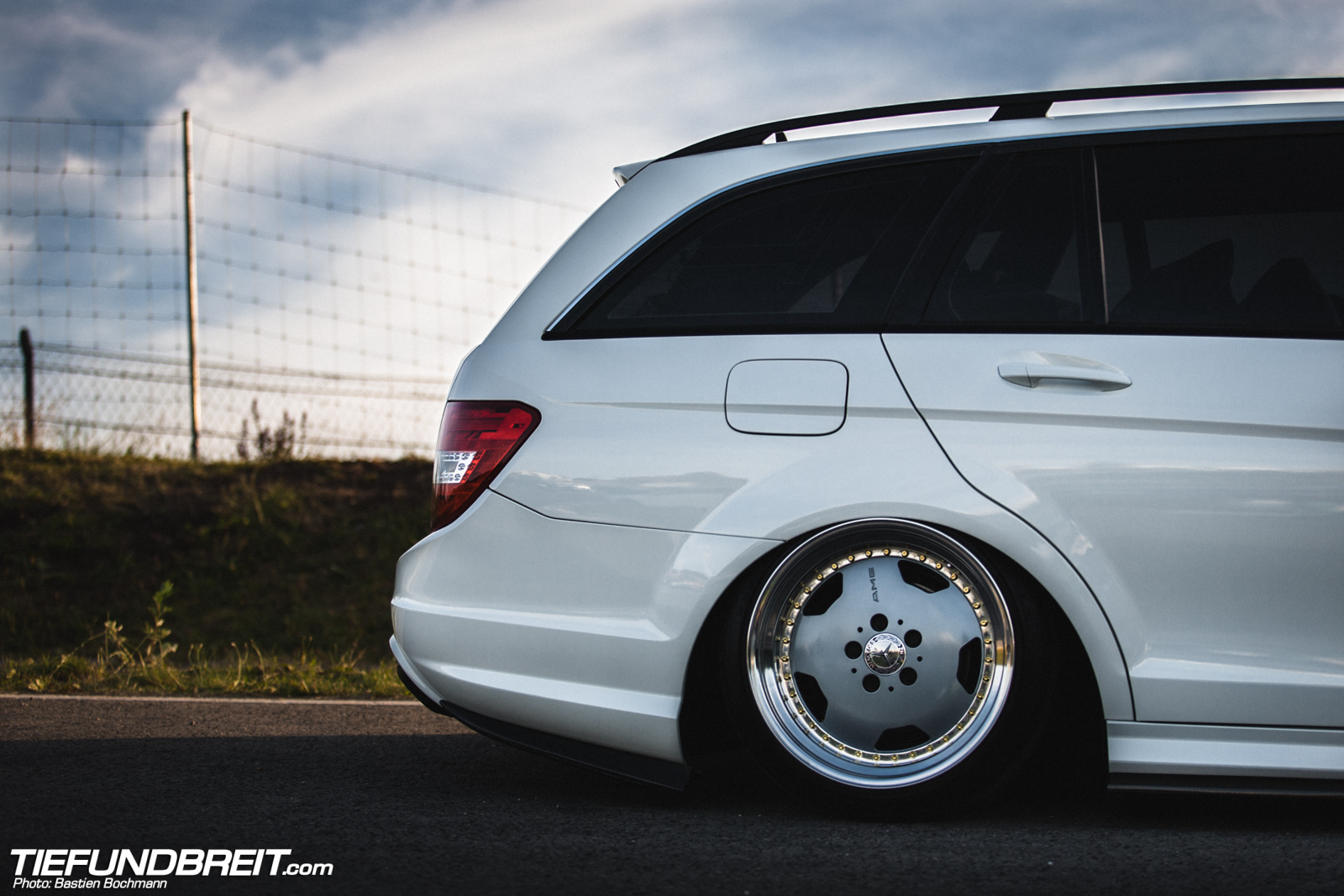 This proved as the point of no return and things promptly spiraled out of control. David went on to ordner aftermarket C63 AMG bumpers and sideskirts (OEM units wouldn't have fit because the C63 has wider fenders) and the whole car received a fresh coat of paint after the AMG kit was fitted. Next up he added some 2014 model taillights and blacked out front grill. The underpinnings of the car received an overhaul as well with a a big brake kit on all 4 corners and adjustable camber arms in the rear. To complete the transformation, a custom built AMG look exhaust was installed as well.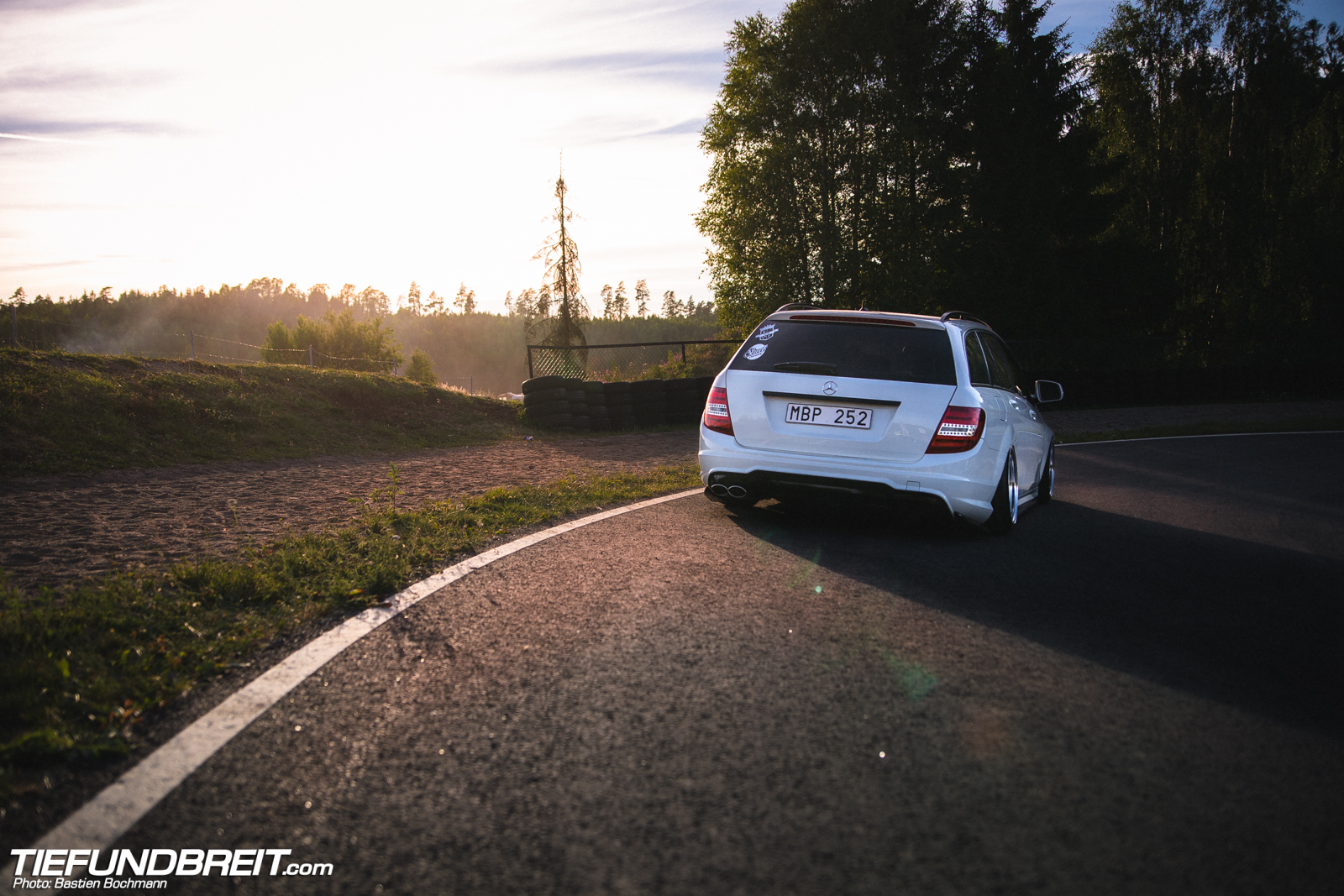 David wanted the car to look like it could have come this way from the factory, and in my humble opinion he succeeded on all accounts. I will freely admit that I am not the most knowledgeable one when it comes to Mercedes cars, but I was very surprised when David told me what all he had modified after I shot the car. In case you didn't notice from the pictures, the AMG kit is actually mixed from early and late model cars, with the front end being early model C63 spec and the sides and rear stemming from a late model AMG.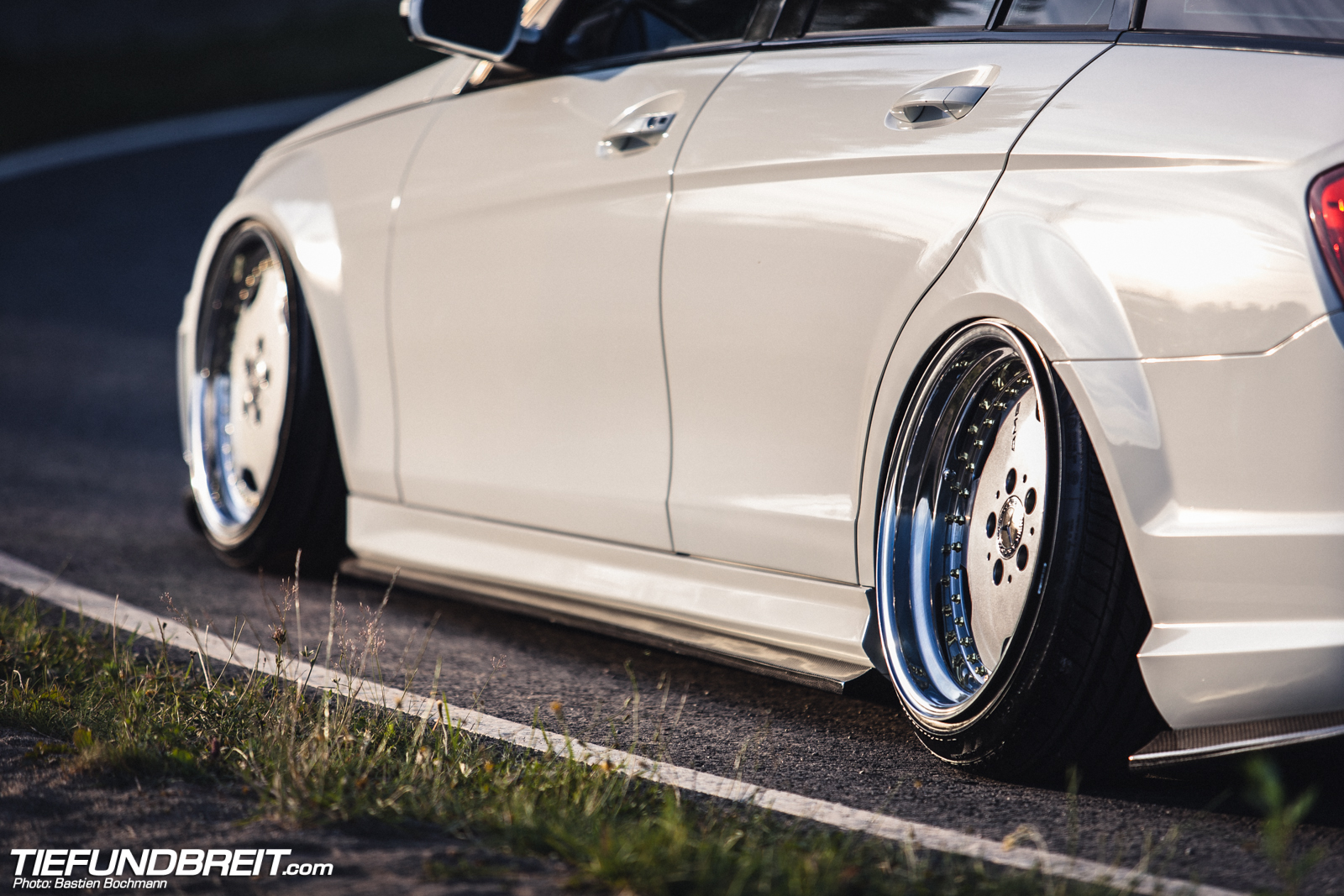 Additionally, David wanted the car to have a "new car" feel, so he replaced all worn out parts, installed new fender liners and generally freshened up everything on the car. This also marked the point where David was more or less finished with the car… which made him buy a C43 AMG T-Modell W202 for a new project. David concentrated on the C43 for the next few months and that's when Gatebil came around in July – where I stumbled upon David and his W204.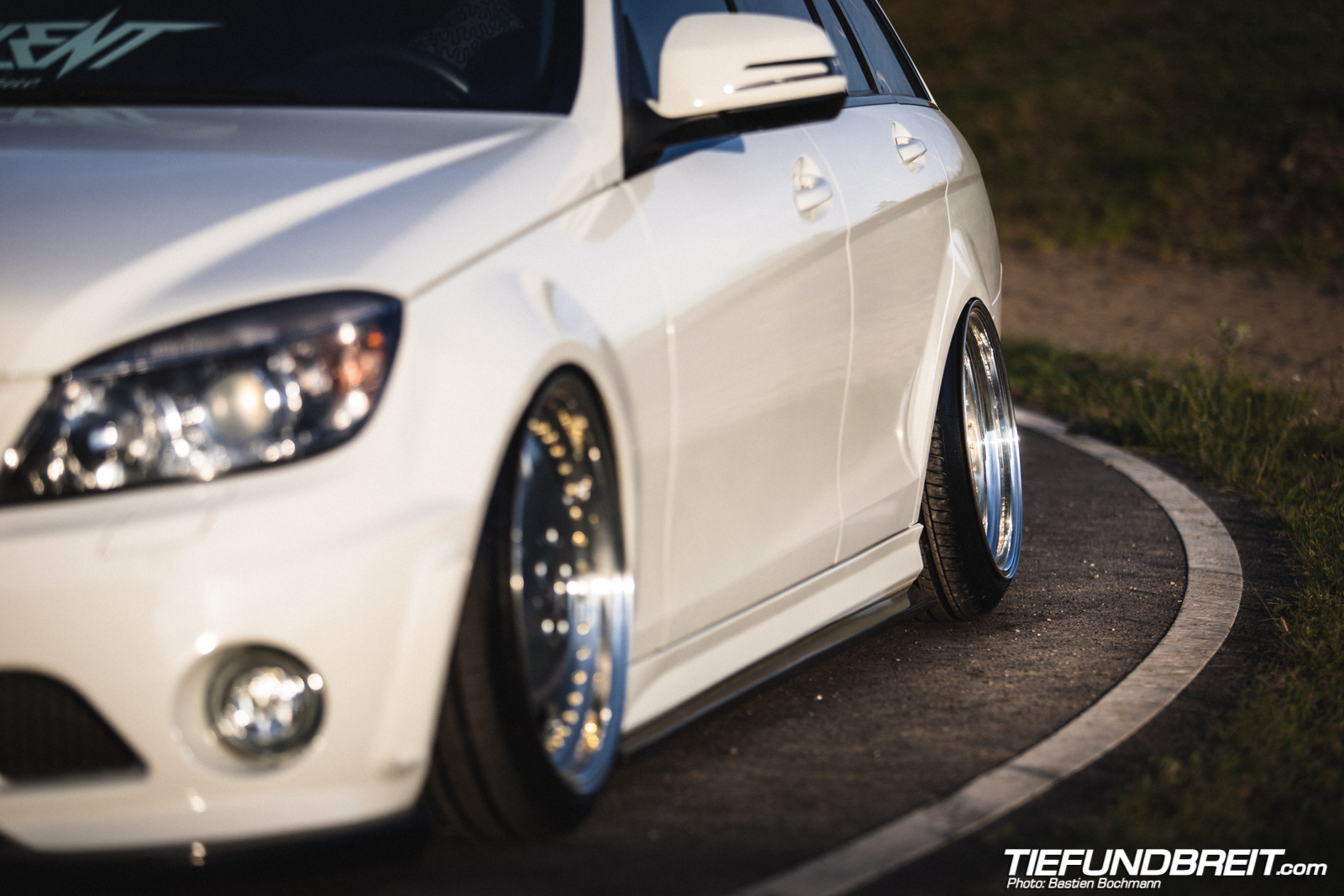 David had built up a set of 17″ AMG 3pc wheels measuring 8.5×17 and 10×17 for his C43 AMG. His C43 was not ready by the time Gatebil rolled around, so he stuck them on his W204 and was surprised by how perfect they firt and how amazing the smaller wheels looked on the 200CDI and decided to keep them on for the time being. That is what instantly made me notice the car at Gatebil. At first glance, 17 inch wheels may seem small for this chassis, but David made them simply work.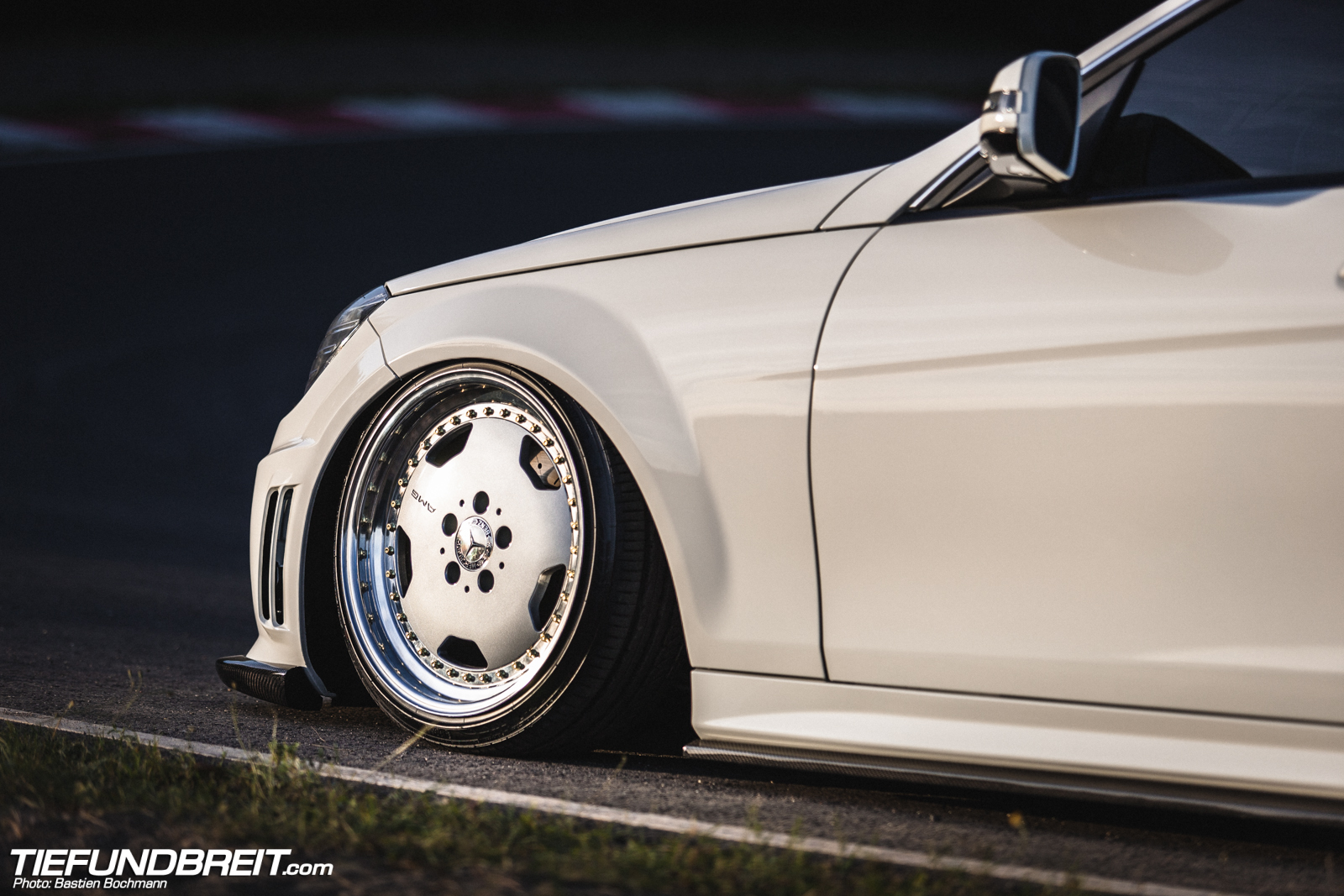 As of today, both the W204 200CDI and the C43 AMG have been sold and David is hard at work with his new project… Considering the classy outcome of his W204, I'm sure you'll get as excited as I did when I just drop the name of his new project… CLS 55 AMG. I know that David will turn out an amazing machine and am already looking forward to hopefully seeing it in the flesh someday, maybe at next year's Gatebil event.