The Nissan Skyline GT-R. A name any car guy on the planet recognizes as a performance car of nearly legendary status. Some even go as far as to compare it to Godzilla, Japan's monster number one. This particular example, while not nearly as powerful as some other Skylines, is a monster in it's own right. However, it is a monster of a different breed… as this Skyline, for me at least, is the best looking R32 in Europe. And why? Because this car just oozes aggression and intimidation.
The R32 GT-Rs were heavily widened compared to their more tame brothers. With the overall design of the wheelarches and the rear wing, some even go as far as to say the R32 is like a japanese version of the BMW E30 M3 on steroids. I happen to agree, because that is what it feels like when you're stood before it. Alex took the wide fenders on his GT-R as a challenge and proceeded to stuff them with a set of wheels that will make purists weep. Nobody ever intended for a Skyline to run 10.5 x 16 BBS RS with an offset of -8 on all 4 corners wrapped in 225/45/16s… plus spacers – 5mm in the rear, 20mm in the front. Not only that, but there's also the ground clearance of only a finger's width at the exhaust to consider…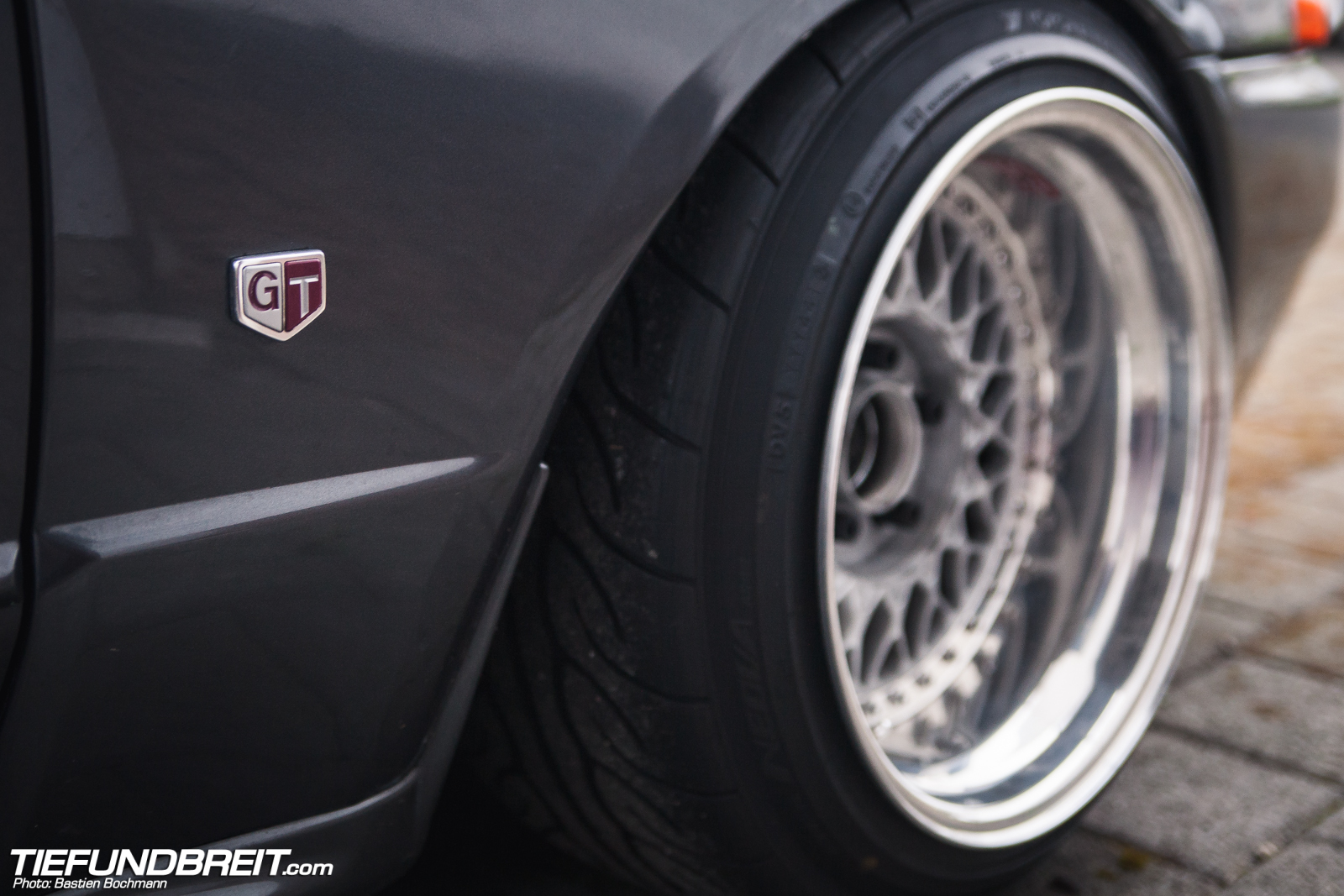 The menacing stance is achieved through a set of Tein coilovers with custom springs. Apart from the obvious wheel and suspension mods, Alex has opted for a full intake / exhaust setup and a Apexi Power FC ECU mapped to 1 bar of boost so the car makes about 350hp.
Inside the cabin, Alex went for the full OMP package with bucket seats, a 4 point harness and a 330mm suede steering with with 95mm of dish. The only interior modification not by OMP is a Cusco 8-point roll cage.
Alex has owned the Skyline for two years now. It's not his first japanese car, in fact he's only ever owned japanese cars. Before the Skyline, Alex had a Lancer Evo 9 but he wanted something older, with more character, so he quickly made the switch and doesn't regret it one bit.
This certainly won't be the last you've heard of Alex. I know some of his plans for the R32 and they I can't wait to see them happen. Oh, and did I mention that his brother Tom is similarly crazy about japanesse cars? No? Well, keep alert, because these guys both know what they're doing when it comes to japanese cars. And now, some more pictures.