And there was another oldschool Civic – this time done up in a racecar fashion. You just have to love those fenders.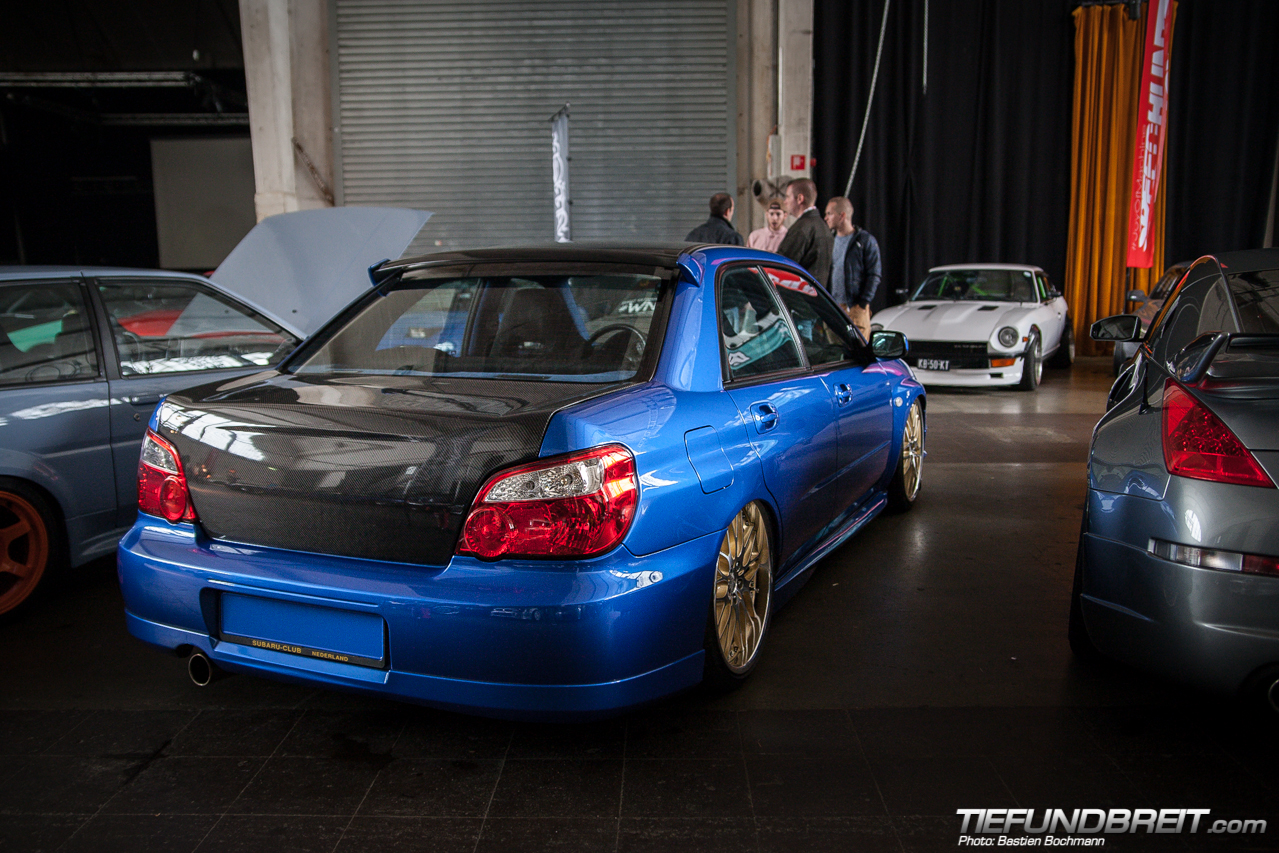 This Subaru Impreza has a rather euro-ish feel to it from how it is modified – the extreme drop with the tucked wheels. It's different and I like it – do you?
Of course, no japanese car show would be complete without a 350Z with massive lips.
And speaking of massive lips… we met our friend Alex and his incredible Skyline R32 GT-R in the indoors area.
This car has one of the craziest wheel setups I've seen – 10.5 x 16 BBS RS on all four corners. And he's going to build them even wider. You WILL see more of this car soon!
Another familiar face from last year's DMPD. This Civic was looking as fine as ever.
And another oldschool Civic. I love these things. Too bad they're so uncommon in Europe!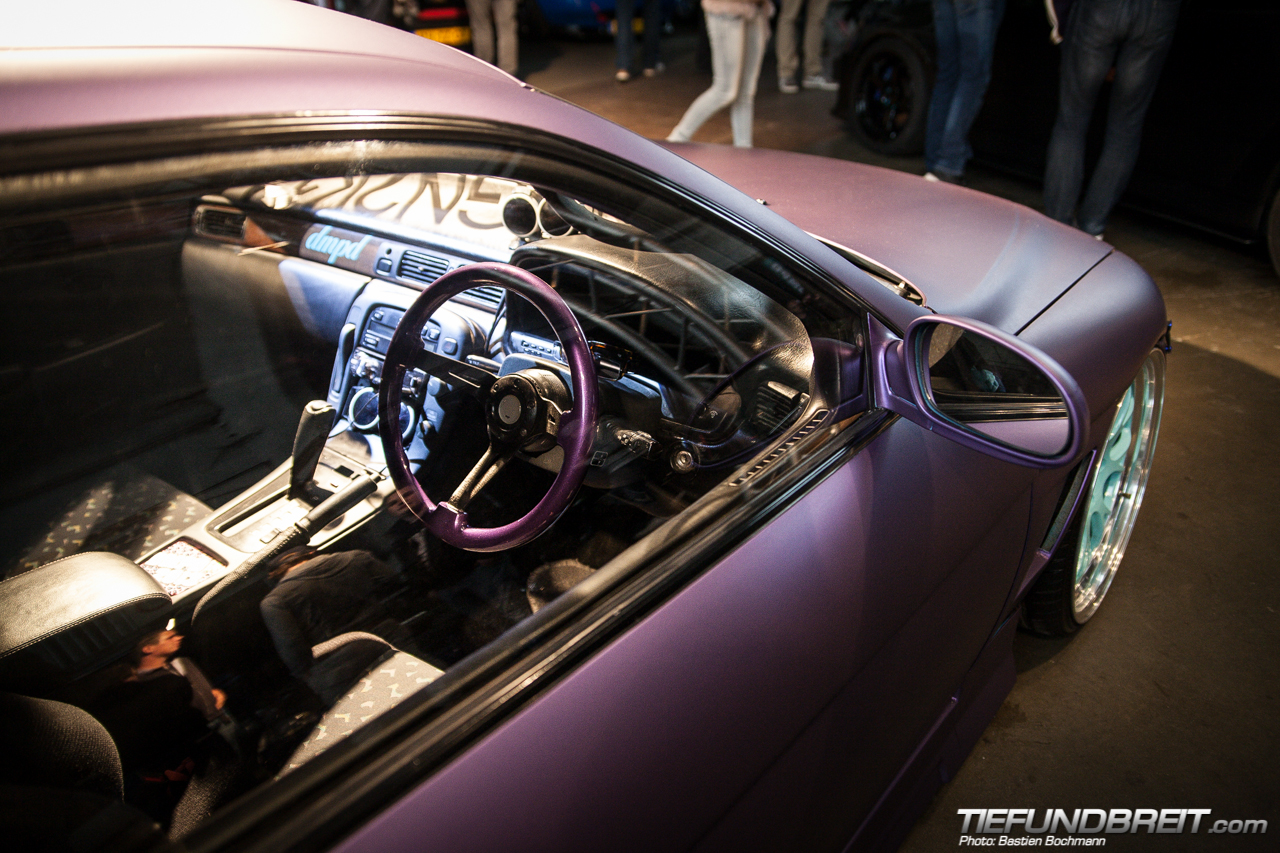 How about a steering wheel matching your car's color? Way cool.
That steering wheel belonged to this amazing widebody Toyota Soarer. This is a car that was at least year's DMPD as well but seeing it, you can't even recognize it. Last year it was still stock bodied and light blue with way less aggressive wheels… the transformation is incredible.
So, WNGN was quite a pleasant event to visit, even if the indoor area felt a bit cramped. Great cars, good turnout for such a rainy day – props to the Wangan Warriors! It quite was sad that the DMPD part didn't really work out, but we still had a good time overall. May the organizers have better luck next time – we here at Tief & Breit do regard the DMPD events as some of the finest in the european scene, after all!
Check out the Flickr Gallery of the Event!