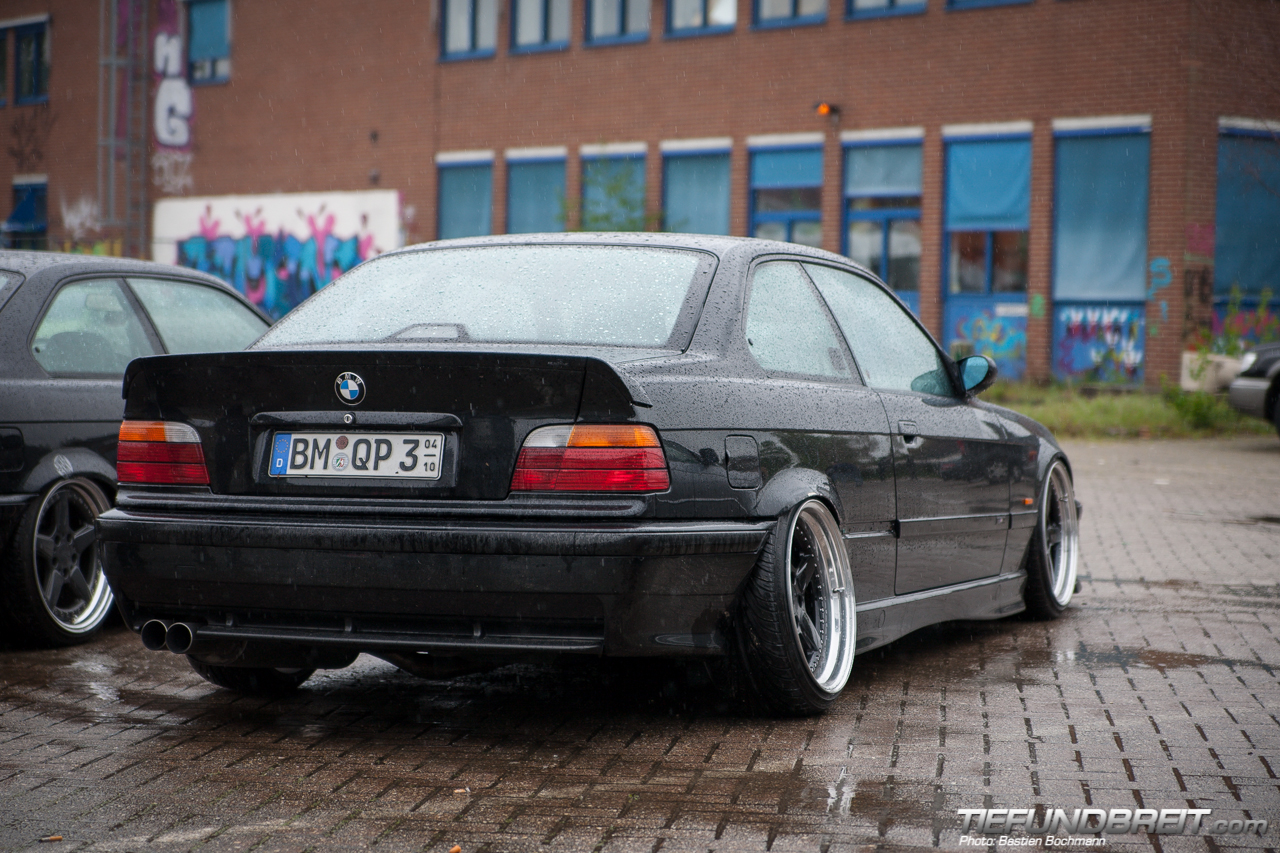 As you can see, the DMPD part was very BMW heavy.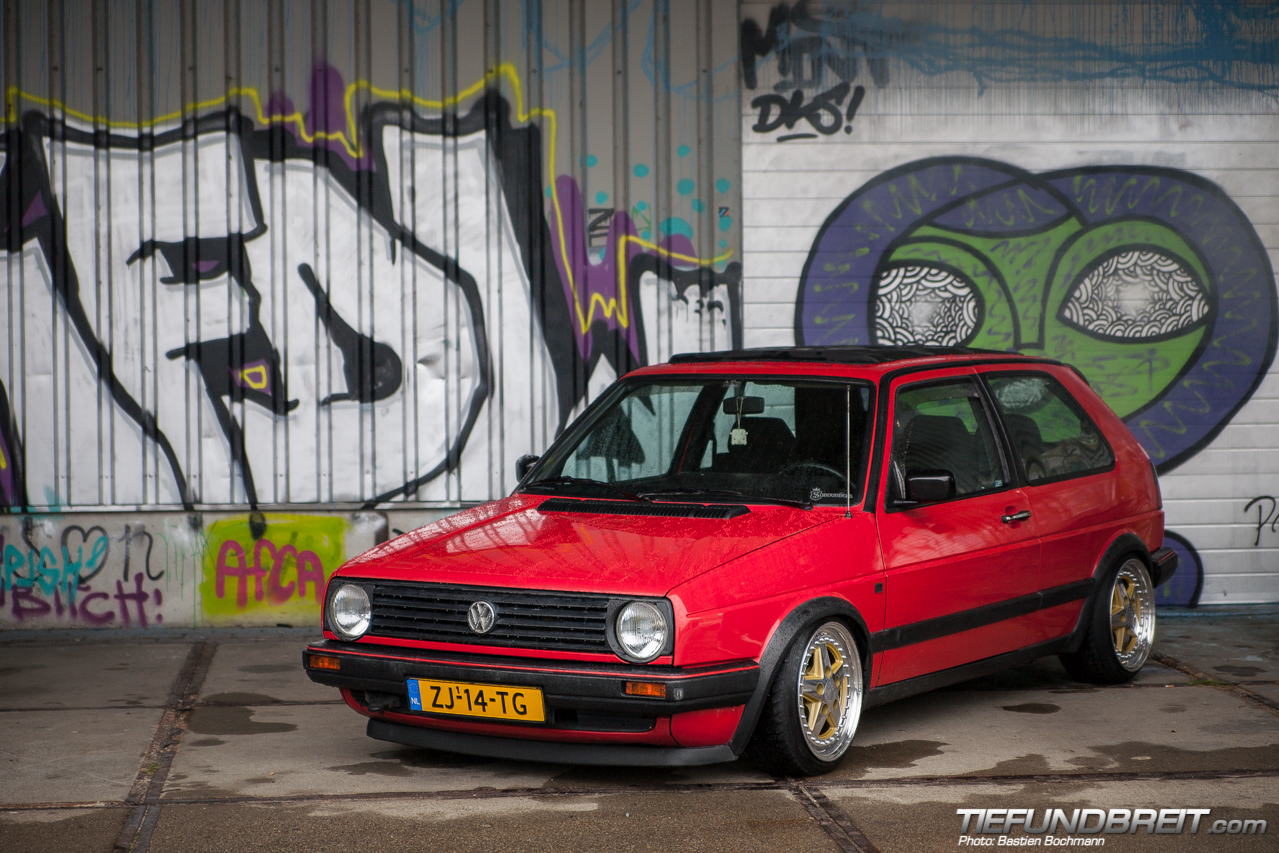 But of course a bit of VW metal was represented as well. I rather liked both of the very tidy Mk2 Golfs, the red one pictured here and…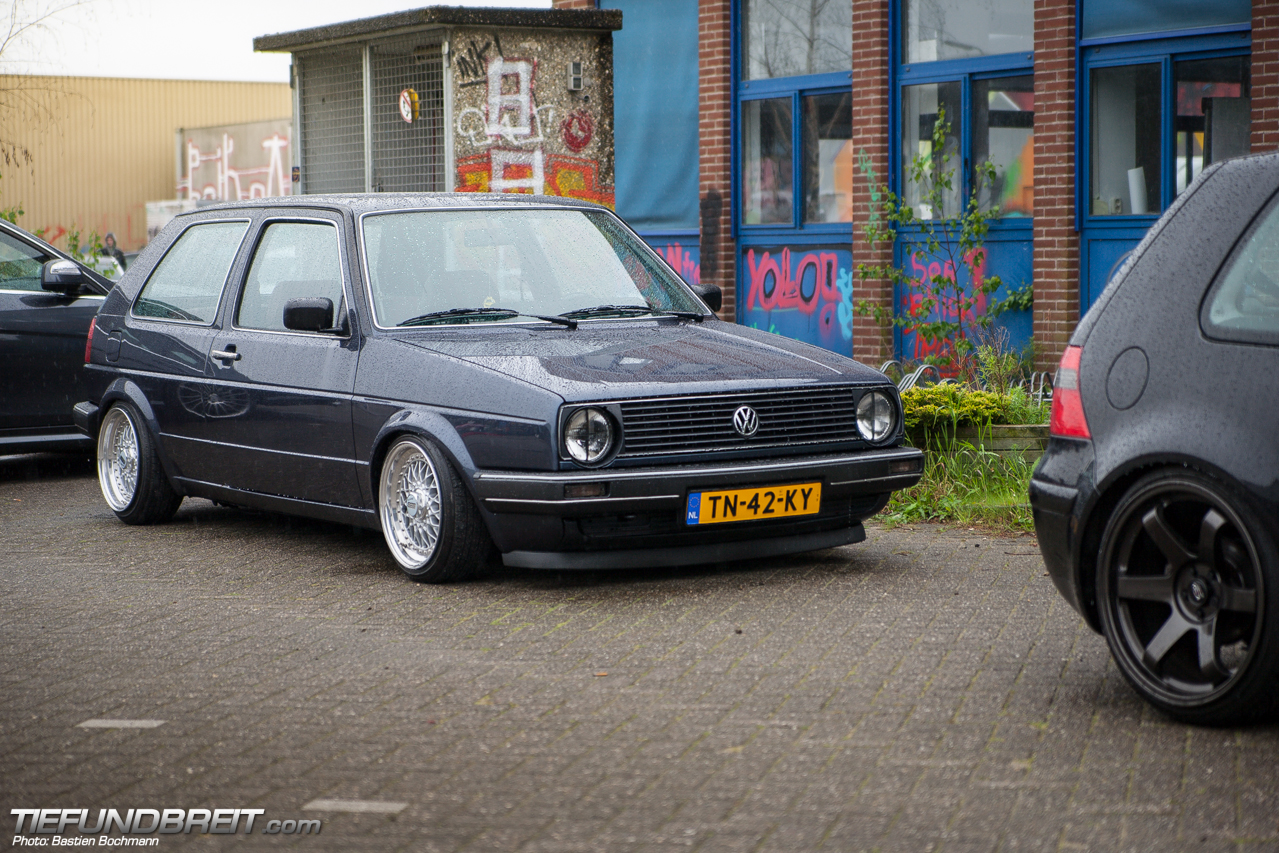 … this one sitting on the classic choice of BBS wheels. That about sums up the DMPD part of the show. The WNGN part was just down the road, so we walked over there.
The WNGN area was again split into different areas – two outside areas (one which I sadly missed due to the heavy rain) and an indoor area. The first outdoor area took place under this huge bridge, which actually made for a really cool location.
WNGN definitely was the place to find some oddball cars! And the turnout definitely was big enough for such a rainy day, so WNGN can be counted as a success for the Wangan Warriors.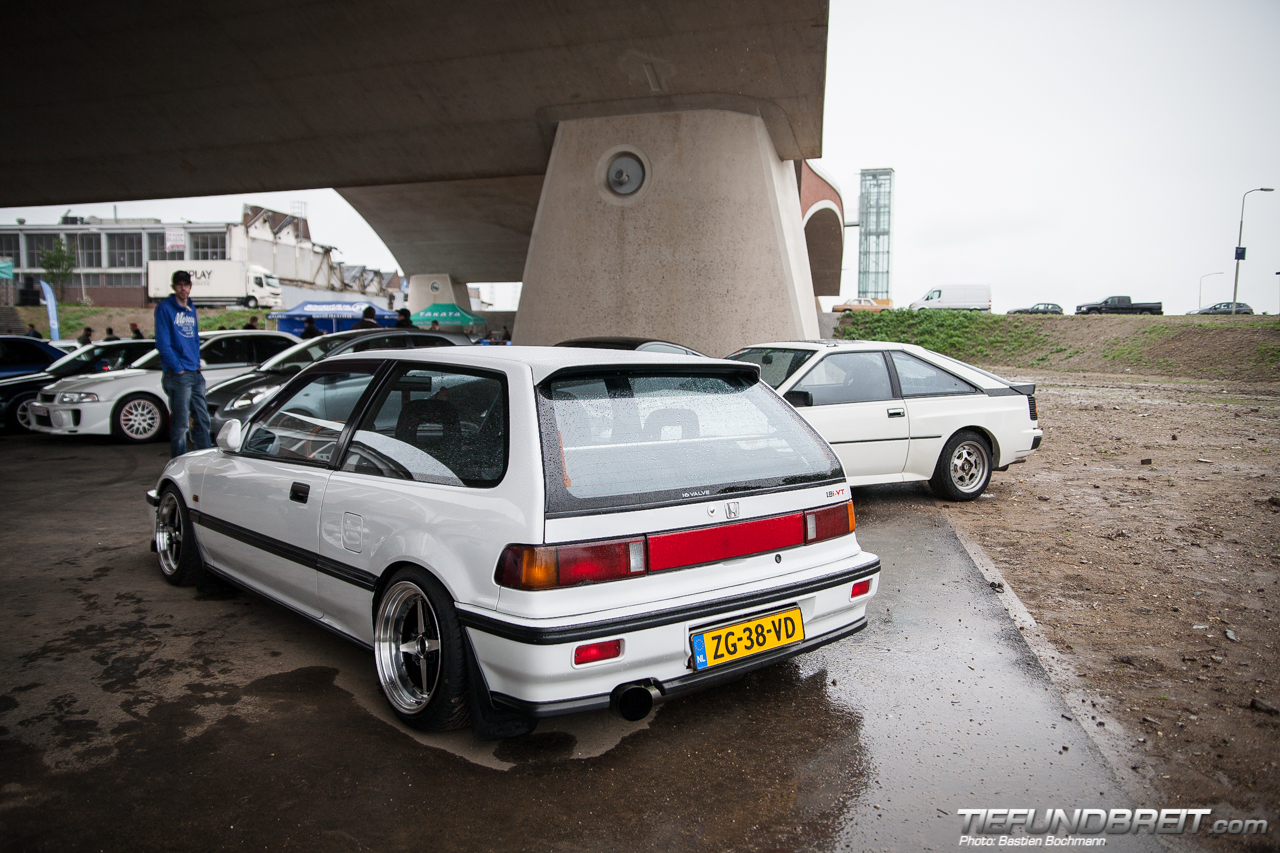 I loved this boxy Civic hatchback. There's just something great bout those 80ies rides.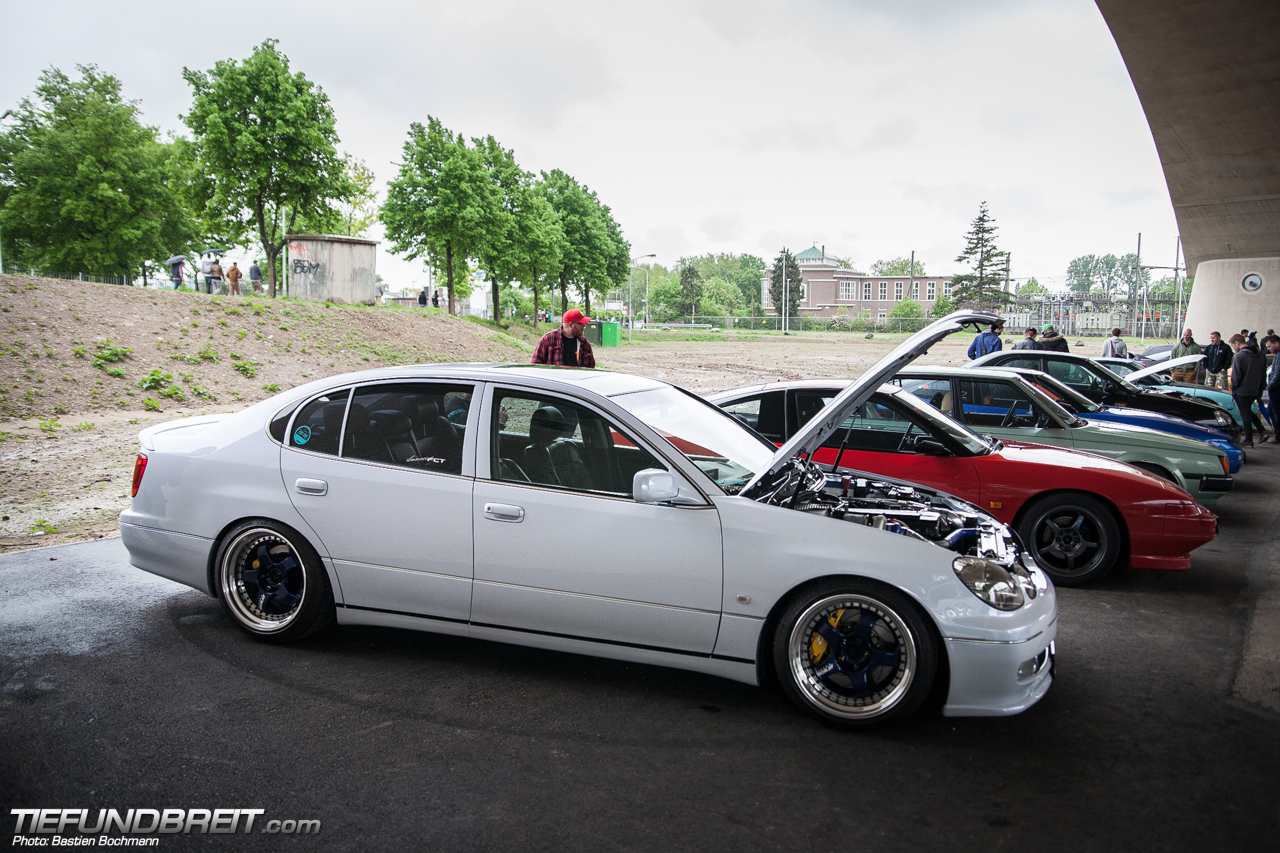 This was a familiar sight – we've seen this car at quite a few of the last DMPD events. Although the owner has seen fit to repaint his wheels from gold to blue.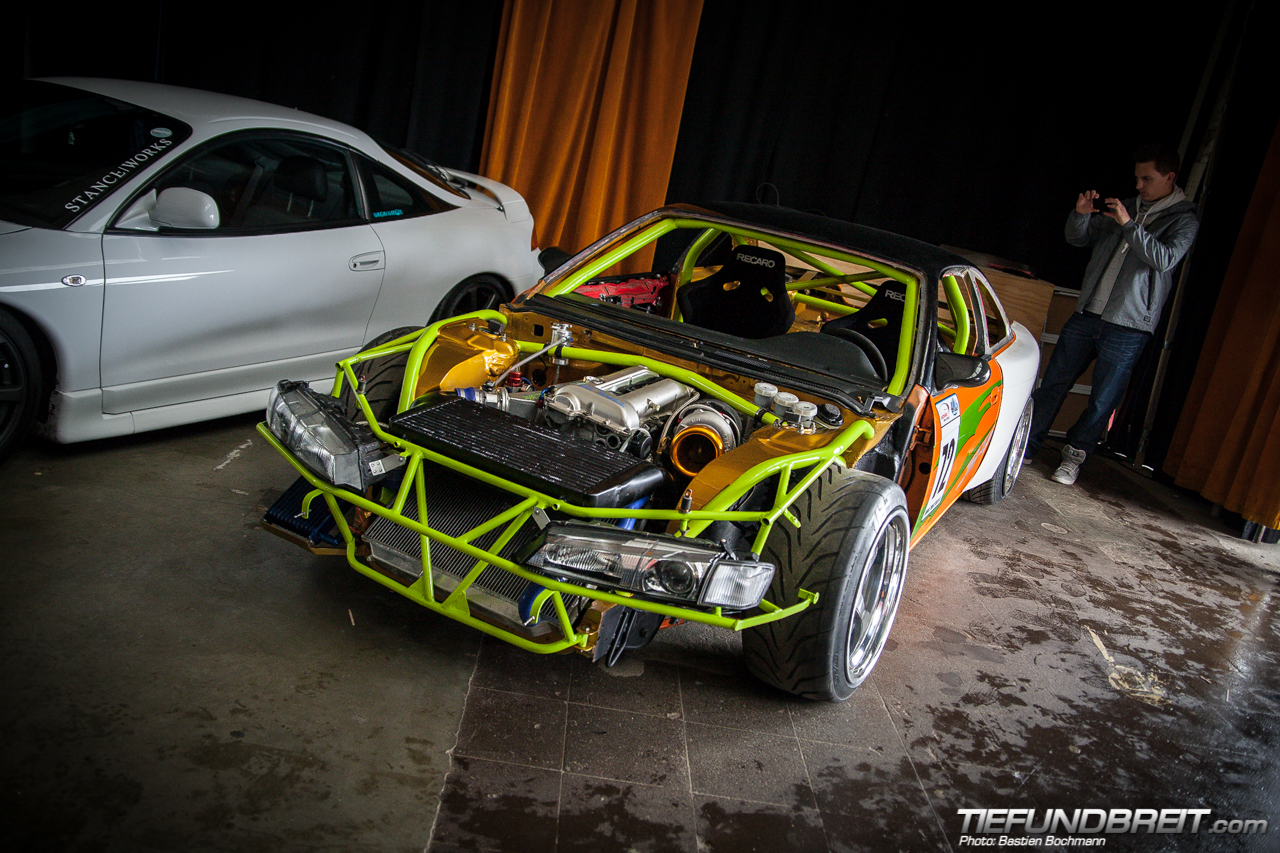 This was the first car to greet you inside the indoor area. Who needs front ends anyways?